By: Atlanta DUI Attorney Larry Kohn, Voted As One of Georgia's Best Lawyers in America for 2018 and 2019
Some citizens THINK field sobriety tests requested by a law enforcement officer in a driving under the influence case are REQUIRED by Georgia DUI laws. This is NOT true! Never submit to any VOLUNTARY "exercise," balance test, alphabet test, or even allow the officer to look at or "test" your eyes (HGN test).

Plus, this legal information and attorney advice is applicable to NOT taking the police officer's portable roadside breathalyzer, which is also OPTIONAL. In Georgia, if the officer gets ANY "reading" for alcohol, he or she gets to testify that the detained driver "showed positive for alcohol."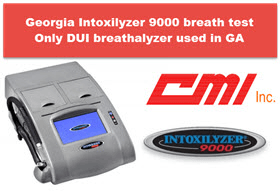 No important training is given to Georgia citizens in high school or college about facing a traffic ticket, much less DUI charges and how to assert and exercise "legal rights" under the US Constitution. Easily, 99 percent of all people pulled over for a suspected DUI in Georgia do not know the law or know what to do — or what not to do — when a police officer starts questioning a suspected DUI-DWI driver. This article is offered to answer questions like, "how to beat a blood test" and "how to beat a urine test."
The Legal Limit for Alcohol Used to Be HIGHER
In Georgia, over the last 60 years, our Legislature has dropped the alcohol legal limits for adults 4 times. Originally, based upon a 1946 AMA (American Medical Association) report, Georgia DUI laws accepted the fact that a 0.15 BAC level indicated "impairment." Then, when our State enacted its first DUI per se law, Georgia chose to use a BAC limit of 0.12 in 1983.
Under federal pressure for all states to enact a per se DUI alcohol limit of 0.10 at the highest, the Georgia General Assembly lowered the BAC level for adult drivers to 0.10 grams percent. Again, after new legislation during the Clinton Administration recommended lowering the legal limit to 0.08 grams percent, the 2001 Session then dropped it again to the current level of 0.08 grams percent.

Decisions You Must Make Before Being Allowed to Talk to a DUI Attorney Near Me
As mentioned above, all police-requested tests at the ROADSIDE are 100 percent JUNK SCIENCE. Scoring and results obtained are highly unreliable as an indicator of alcohol impairment. The word "alcohol" was emphasized because NHTSA admits that the validation studies (1977 and 1981) were only correlated to ethanol, and not any other drugs or substances. Hence, as flawed as the field sobriety tests are, an NHTSA sobriety test only detects ALCOHOL.
Because police are trained to NOT tell you that the roadway tests are voluntary, you are being DECEIVED into "submitting" to the video-recorded performance. What you are doing is giving police a "legal" basis to arrest you for suspicion of drunken driving.
In some DUI cases, drivers mistakenly refuse the post-arrest breathalyzer, blood test or urine test. By virtue of what is often called "an implied consent violation," these Georgia drivers face an administrative license suspension for refusing to submit to the state-administered "chemical test" called for by Georgia implied consent law.
The test requested AFTER arrest is "legally required." Everything requested by police BEFORE arrest is optional and voluntary. Beating a DUI in Georgia starts with NOT giving evidence to the police. Plus, for these admissions, and flawed roadside performances, you have no Miranda rights to protect you.
How to Beat a Breathalyzer
Once arrested for DUI in Georgia, any post-arrest implied consent notice asking you to take the breathalyzer at the police station or jail cannot be refused without putting your right to drive in jeopardy. A Georgia DUI refusal, under implied consent laws, could suspend your right to drive for a full year.
If you consent to DUI blood testing to prevent license suspension, or consent to have a BAC result taken on the CMI Intoxilyzer 9000, you then have a RIGHT to your own independent tests. Under Georgia implied consent law, ALL citizens who comply should REQUEST and GET their own independent blood alcohol testing afterward at a location and medical facility of their OWN choosing. By knowing how to handle requesting additional TESTS, you may have discovered how to beat a breath test (or a blood test).
This short primer explains your legal rights in a DUI refusal case or a DUI case with a breath alcohol test as part of the state's evidence. Following these rules helps prevent adding a driving under the influence conviction to your criminal records.
"I Don't Drink Alcohol" – How to Pass a Drug Test After a DUI-Drugs Arrest
Georgia DUI laws don't just target alcohol ingestion. Basically, any impairing substance, chemical, plant material, or noxious vapors (like sniffing glue) can be the basis of a drunk driving or drugged driving conviction. The type of drug or alcoholic beverage is irrelevant.
DUI marijuana is the second most likely type of DUI, if not DUI-alcohol. Citizens needing to know how to pass a blood drug test cannot think that their forensic testing is like a test for alcohol content. As opposed to alcohol being "water miscible," a drug screen for weed may show "positive" for over a week, since the liver signals the brain to store THC in body fat until the liver can process it out of the body. These fat cells may trigger false positives for cannabis for many days after last ingestion of weed, for heavy users.
Hire a DUI Specialist to Obtain the Best Outcome for a DUI in Georgia
When you need legal representation, the best way to beat a DUI in GA is to hire a skilled criminal defense lawyer who specializes in DUI defense. "Skilled" means hiring a DUI defense attorney with excellent lawyer ratings and experience level, with a proven track record of being one of the best DUI lawyers in Georgia.
Law partner William C. Head has created a short, targeted list of 11 ways to beat a DUI refusal or breath alcohol case. These tips walk a person through the DUI rules for protecting yourself at a police pull-over for a traffic ticket, or being stopped at a DUI checkpoint.
One of the central themes for Mr. Head's former clients who sought an attorney that knew "how to beat a DUI," was to take prompt action to hire a DUI attorney who would gather key evidence and find flaws in the police officer's case. Two examples of flaws: (a) road construction that makes painted lane dividers difficult to see or lane lines narrower than usual, and (b) premises video camera footage from a restaurant, a parking lot, or a service station that can provide us with information to support our client's version of what happened, and possibly make a difference in whether or not you can beat a DUI in GA.
Our Three Experienced Georgia DUI Attorneys in Atlanta
As opposed to many Atlanta DUI law firms that want your credit card number on the first phone call, our DUI attorney Atlanta GA partners PREFER to sit down face-to-face with you and help you by answering your questions and listening to your concerns in a FREE DUI lawyer consultation at our law office. Call us 24-7 at 404-567-5515 for FREE legal advice.
Criminal lawyer Atlanta GA Cory Yager brings this unique, highly-valuable experience as a former police officer to his job, making him one of the most effective of ALL Georgia attorneys, regardless of practice area. He graduated as the #2 top law school graduate from John Marshall Law School while working full-time as a law enforcement officer.
Larry Kohn wrote hundreds of legal memoranda and appellate briefs for Mr. Head long before becoming a practicing attorney in 1998. In twenty years of experience and after successfully handling thousands of criminal law cases, Mr. Kohn has garnered recognition as one of the best Atlanta lawyers from Georgia Super Lawyers and Best Lawyers in America.
Most prospective clients who come to this personal meeting will later tell our DUI attorneys in Atlanta that they obtain great relief from the FREE appointment and can begin to see a game plan for challenging their pending driving under the influence case. Our criminal lawyers start by assessing if an illegal stop was made, and review every aspect of the police encounter, especially compliance with implied consent rules.
The Founder of Our Law Firm – William C. Head
DUI Atlanta lawyer Bubba Head is Georgia's top-rated criminal justice attorney for driving under the influence of alcohol or drugs. Mr. Head was voted Best DUI Attorney in America by the National College for DUI Defense in 2003, by a national vote of the members of the nation's largest DUI specialty organization. Photo below, with the statue of Lady Justice awarded by then-Dean of NCDD.com, Gary Trichter of Houston, TX, on the desk in front of Mr. Head.
Plus, he was named best DUI lawyer Atlanta in 2017 and 2012 by Best Lawyers in America. No DUI lawyer in the State of Georgia has been named to Super Lawyers more times or maintained the highest possible Martindale-Hubbell ratings longer than Mr. Head.
The Double Dawg from UGA was a history major and graduated with honors before heading to UGA law school. His first 14 years of practice were in Athens, GA, where he handled a wide variety of legal matters as a criminal justice attorney in Athens-Clarke County and surrounding counties. Mr. Head also fought medical malpractice, personal injury, and family law cases in Athens, GA.
Three of our four law office locations are in Fulton County, GA, including one in Downtown Atlanta, less than a mile from Fulton County State Court and the Atlanta Municipal Court. The 4th office location is in Marietta, less than 500 yards from the 150 Garnett St SW, Atlanta, GA 30303.
Our Law Firm Metro Atlanta DUI Attorneys Near Me:
MAIN LAW OFFICE IN SANDY SPRINGS, GEORGIA:
5590 Roswell Road
Suite 200
Sandy Springs, GA 30342
DOWNTOWN ATLANTA GA LOCATION:
235 Peachtree Street NE
Suite 400
Atlanta, GA 30303
MARIETTA, COBB COUNTY LOCATION:
109 Anderson Street
Suite 103
Marietta, GA 30060
ALPHARETTA-ROSWELL-MILTON LOCATION in North Fulton County, GA:
1001 Cambridge Square
Suite B
Alpharetta, GA 30009
Our lawyers routinely appear in the following courts:
Fulton County State Court
185 Central Ave SW
Atlanta, GA 30303
Atlanta Municipal Court
150 Garnett St SW
Atlanta, GA 30303
Cobb County State Court
12 E Park Square
Marietta, GA 30090