Disorderly Conduct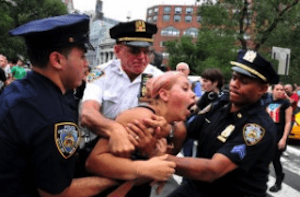 When it comes to aggressive behavior or language in public toward another, using profanity in front of children or uttering "fighting words" that amounts to a perceived threat to life, limb or health, these actions can be considered disorderly MISCONDUCT. This is when a legal problem often arises and the criminal charge is a misdemeanor in Georgia. In the day of the cell phone camera, many of our clients' cases are (unfortunately) captured on video and given to police when they arrive.
Our criminal lawyers often explain to clients that Georgia disorderly conduct it is a "common sense" crime that creates criminal sanctions for situations where an ordinary person would perceive the conduct or words IN PUBLIC to cause fear of safety for themselves or trepidation for the safety of others.
If the loud tone, aggressive words or use of curse words are audible to you, then that speaker or actor is possibly violating local laws on disorderly conduct. Quite a few disorderly conduct accusations start after the perpetrator's alcohol use and late at night at food establishments. If a normal person, minding his or her own business, sees or hears threatening or violent-sounding language and perceives that a person or person's property is (from the suspect's acts) in danger of being damaged or destroyed, a criminal charge may be coming.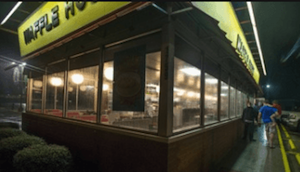 Once arrested, the person needs to REMAIN SILENT until they speak to a lawyer. He or she should retain an Atlanta criminal defense attorney skilled in fighting a disorderly conduct charge in your local court. This is the plan to seek a favorable criminal case resolution for disorderly conduct GA.
Where do I Find the Disorderly Conduct GA Definition?
When these boundaries of disrupting the public peace by words or conduct occur in public, a disorderly conduct charge may be filed in criminal court. The charge could be under a local ordinance, or state of Georgia laws. The partners at our criminal defense lawyer office below have outlined disorderly conduct GA laws and set forth the Atlanta City Ordinance proscribing disorderly conduct in Georgia.
The Definition of a Disorderly Conduct Charge Under Georgia State Laws
O.C.G.A. 16-11-39 (2010)
16-11-39. Disorderly conduct
(a) A person commits the offense of disorderly conduct when such person commits any of the following:
(1) Acts in a violent or tumultuous manner toward another person whereby such person is placed in reasonable fear of the safety of such person's life, limb, or health;
(2) Acts in a violent or tumultuous manner toward another person whereby the property of such person is placed in danger of being damaged or destroyed;
(3) Without provocation, uses to or of another person in such other person's presence, opprobrious or abusive words which by their very utterance tend to incite to an immediate breach of the peace, that is to say, words which as a matter of common knowledge and under ordinary circumstances will, when used to or of another person in such other person's presence, naturally tend to provoke violent resentment, that is, words commonly called "fighting words"; or
(4) Without provocation, uses obscene and vulgar or profane language in the presence of or by telephone to a person under the age of 14 years which threatens an immediate breach of the peace.
(b) Any person who commits the offense of disorderly conduct shall be guilty of a misdemeanor.
(c) This Code section shall not be deemed or construed to affect or limit the powers of counties or municipal corporations to adopt ordinances or resolutions prohibiting disorderly conduct within their respective limits.
What's Disorderly Conduct in Atlanta Georgia?
As stated above, each city or county government can enact reasonable laws to protect citizens living there from opprobrious and vile behavior, as that city or county government perceives ordinary people IN PUBLIC to act. By looking at Atlanta's disorderly conduct laws, an inside view of differences between state of Georgia law and the city ordinance can be seen.
Chapter 106, Article III, Section 106-81 of Atlanta General Ordinances lists twelve behaviors that could constitute disorderly conduct in Atlanta. Among these prohibited acts of disorderly conduct are:
Act in a violent or tumultuous manner toward another;
Direct fighting words toward another;
Interfere, by acts of physical obstruction, another's pursuit of a lawful occupation;
Throw bottles, paper, cans, glass, sticks, stones, missiles, or any other debris; and
Accost or force oneself upon the company of another.
The breadth and scope of these many behaviors, such as when a person (without provocation) uses obscene language, gives some insight into what is considered disorderly conduct in Atlanta, GA. Once a police officer arrests you, the best advice is to SHUT UP and wait to speak with a criminal attorney. A person charged with disorderly conduct based on any of these behaviors should consider reaching out to an Atlanta disorderly conduct lawyer.
Challenging a Disorderly Conduct Georgia Charge
Charges brought under the Atlanta disorderly conduct ordinance are often vague. Disorderly conduct is often used to charge people who are being disruptive but are not committing any more serious or specific offense.
Take, for example, acting in a violent or tumultuous manner toward another, which is listed in the Atlanta ordinance. If a person were assaulting someone, the arresting officer would likely charge them with assault. If a person is acting in a vaguely threatening manner not rising to the level of assault, an officer may charge that person with disorderly conduct.
However, it could be the case that the person facing charges was exercising a constitutionally protected form of free speech. If so, they cannot be guilty of disorderly conduct. It can sometimes be difficult for courts to balance the desire to keep order in public places and allow for the exercise of freedom of expression. Speak with an Atlanta disorderly conduct lawyer for more information.
Hiring an Atlanta Disorderly Conduct Lawyer
The 1st Amendment of the U.S. Constitution grants us the broad right of freedom of speech and the right to assemble. This means that, generally, people can gather on public property such as a sidewalk and can say what we want without fear of punishment. Some people read from a Bible, some advocate for a political cause or candidate, and some just talk to themselves.
However, some boundaries of the First Amendment are violated by breaking a disorderly conduct law. So, limits exist to the lawful exercise of our Constitutional rights under the United States Constitution. A disorderly conduct misdemeanor may be the result of saying or DOING the wrong thing in a public place, where others are negatively affected.
Call a Disorderly Conduct GA Attorney Today
If you are facing charges of disorderly conduct, it could be helpful to speak with an Atlanta disorderly conduct GA lawyer at our law firm. With nearly 75 years of collective criminal law experience, our law office is fully prepared to defend you. Call Larry Kohn, Cory Yager or William C. "Bubba" Head, 24 hours a day, at (404) 567-5515.
In fighting disorderly conduct charges, a criminal defense attorney may be able to use the vague nature of the wording of the local ordinance to your advantage, especially if you are not facing charges of one of the more specifically prohibited behaviors found in the ordinance, such as throwing bottles, which may be more difficult to dispute.
Atlanta courts must balance the enforcement of disorderly conduct law with the right of the public to speak freely and interact with one another in public places. If you are unfairly charged with disorderly conduct in Atlanta, contact one of our criminal defense attorneys and hire a disorderly conduct attorney. Our FREE lawyer consultation will help you understand your rights better – and potentially fight the charge.