Profiles of Our Award-Winning GA Criminal Defense Attorneys
If you require the assistance of a knowledgeable criminal attorney in the Atlanta area, call our 24-hour number for a free case evaluation. Our team of four highly experienced criminal defense attorneys and co-authors of multiple, nationally published legal books are ready to lend their expertise to those in need.

By virtue of collectively handling 10,000 impaired driving cases (felony or misdemeanor), our DUI lawyers are nationally known. With an average of roughly 24 years of experience, our team criminal defense advocates know how to obtain top case outcomes in criminal cases.
With 89 collective years of legal practice, our criminal lawyers have been able to achieve great results. This "favorable results" statement applies to almost all of our prior clients' cases. If you have looked at our photos, you will know that nobody hires our lawyer because we are good-looking!
These reductions, acquittals and dismissals of thousands of seemingly unwinnable cases are what built our reputations. With the AVVO ratings directory, look for our 740 plus 5-star ratings, for our Atlanta criminal attorneys.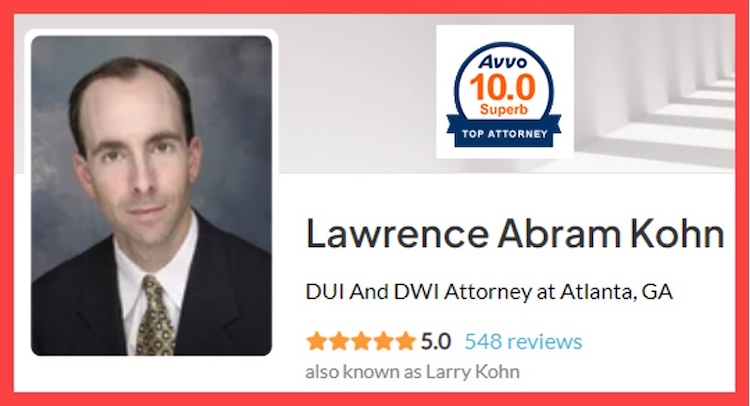 Many are surprised to know that our best-rated lawyers in Georgia (according to US News and World Report's Best Law Firms in America) are happy to provide those facing pending criminal charges with a free consultation.
Read our lawyer profiles below to see where our individual emphasis has been placed on various types of accused criminal acts. Each attorney biography discusses some of the niche practice areas that each of our legal professionals excels in.
Few other DUI attorneys in the USA claim to have more trial experience than senior partner William C. Head, whose legal experience spans over 47 years, since graduating from UGA law school. After starting his criminal defense practice as a DUI lawyer Athens GA, he moved to Atlanta in 1991 to ramp up a statewide law practice from the State's largest legal market, metro Atlanta GA.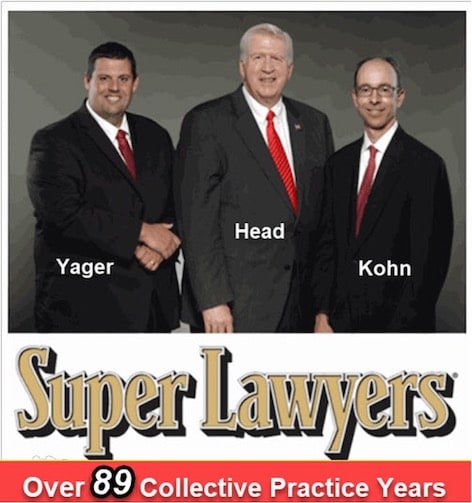 His curriculum vitae and attorney profile (if laid out case-by-case) would show thousands of DUI charge cases reduced to a reckless driving charge or dismissed entirely. These victories even include a felony DUI-drugs resulting in the death of a motorcycle rider case being totally dismissed via a nolle prosequi.
It all starts with a FREE lawyer consultation, to see if you have a criminal legal matter that needs one of our criminal law attorneys near me or not. In some cases, after we review your case facts, we will refer out the criminal case to our network of skilled, local criminal practitioners in distant cities, if your case is one that these proven criminal law professionals can adeptly handle.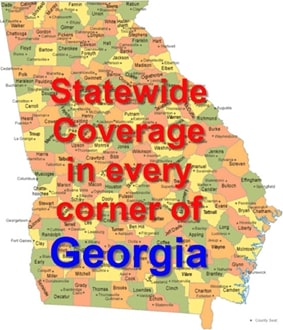 Our criminal justice attorneys can help at every stage of a misdemeanor or felony charge in Georgia. Although based in metro Atlanta, our criminal law firm practices law statewide. Our litigation team knows State and Federal laws, and how these felony or misdemeanor crimes are enforced across the Peach State.
Regardless of whether you were arrested in Sandy Springs, the Flats, Decatur, Midtown, Buckhead, in Valdosta, Savannah, Dalton, Columbus, Marietta, Macon, Albany, Johns Creek, Athens, or Augusta, our legal book authors travel to all locations within the State of Georgia. Our legal warriors bring 89 years of collective experience to the table for your criminal defense.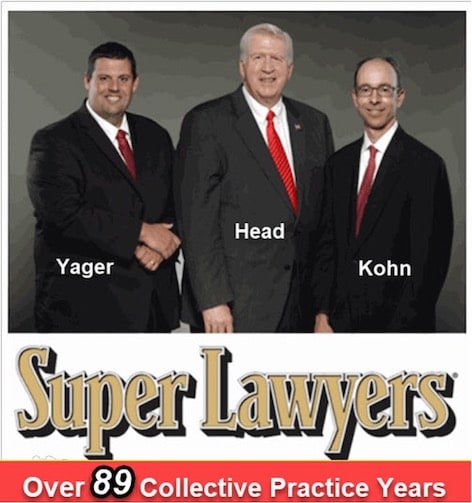 That is invaluable, since that covers handling over 10,000 criminal cases. Our expertise as criminal law attorneys near me in Georgia will allow us to acquire an immediate understanding of your legal issues and offer a keen perspective on what needs to be done.
Plus, the nature of criminal defense is that 24-hour availability is sometimes needed, to help those in legal trouble. Call today at 404-567-5515 for your FREE lawyer consultation to get started with your legal questions about what to do next.
You will be talking with a criminal law specialist. Our firm does not have tax attorneys, divorce lawyers, estate planning attorneys, or personal injury litigation professionals. Our award-winning lawyers are also legal book co-authors on multiple legal subjects.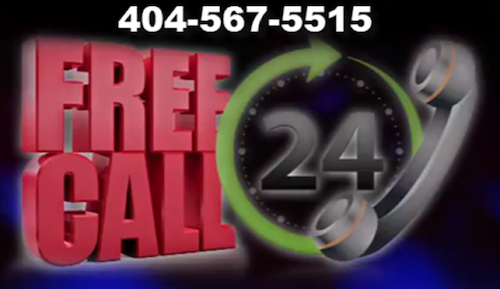 Larry Kohn is our firm's sex crimes attorney. He is our sole partner focusing on criminal charges like child molestation, sexual assault, possessing child pornography images or videos, age of consent (statutory rape), or any other sex offense. He also has developed extensive expertise as a domestic violence attorney.
Plus, he knows more about probation violation hearings than 99% of other criminal attorneys. In addition, Mr. Kohn is a skilled domestic violence lawyer.
He has handled hundreds of reckless driving in Georgia, and an equal number of hit and run cases, as well as defending thousands of driving under the influence (D.U.I.) cases.
Ex-cop Cory Yager was in law enforcement for nearly a decade, making over 1000 DUI arrests. His comprehensive knowledge of NHTSA field sobriety tests and the constitutional rules about whether an officer made a valid arrest are unmatched in most legal firms.

Cory is our go-to expert on BUI (boating under the influence) felony or misdemeanor cases, street racing, reckless driving GA, felony homicide by vehicle, and attempting to elude a law enforcement officer. By virtue of his extensive contacts with police officers throughout Georgia, he is often who our firm assigns to difficult cases like domestic violence charges in the highly difficult domestic violence cases, when avoiding jail time seems to be unlikely.
His unmatched lawyer biography as a DUI law professional with a winning record in fighting drunk driving cases makes him one of Georgia's top DUI defense lawyers. That knowledge of motor vehicle crimes makes him our in-house expert on
Nationally known DUI defense attorney William "Bubba" Head is here to help you find solutions. He is one of only 3 Georgia attorneys currently Board-Certified for DUI defense in 2023, and was the driving force behind the formation of the National College for DUI Defense in 1995.
Among all criminal law firms Atlanta GA, no other attorneys have on their staff, William C. Head, award-winning Atlanta GA criminal defense lawyer. He is a nationally known DUI-DWI law book co-author, with 47 years of experience.
On numerous occasions, Mr. Head has been annually rated a best criminal defense attorney Atlanta by various legal organizations, including Best Lawyers in America, Super Lawyers, Martindale-Hubbell, and by U.S. News and World Report, and Best Law Firms in America.