Atlanta Criminal Lawyer in GA: Criminal Attorneys Near Me
Looking for a criminal defense attorney near me in Atlanta? If you plan to aggressively fight your pending criminal charges, you have come to the right website.
About 70% of our total number of criminal cases are for clients who are facing charges that occurred while operating a motor vehicle. Regardless of why you were arrested, read further about our stellar team of award-winning top rated criminal defense attorneys and our criminal litigation and DUI firm.
Atlanta is now a sports Mecca. Millions travel here annually, just for sporting events. These giant stadiums are also used as the venue for many large meetings and mega-concerts, like Taylor Swift, Elton John, Bruce Springsteen, and others.
But it is also a fun and historic place. Six Flags, Centennial Olympic Park, dozens of splash parks, the Fox Theater, the Atlanta Zoo, the Cyclorama, and many more planned venues in the future.
Where else can you find the Georgia Aquarium, Stone Mountain, the Martin Luther King Jr national historical landmark? A testament to Georgia's commitment to travel is the Atlanta Hartsfield-Jackson Airport, the busiest in the WORLD!
If facing felony or misdemeanor charges after being charged with a criminal offense under Georgia law, finding an experienced criminal defense attorney in the Atlanta area is Job #1. Whether the Atlanta top lawyers you seek to hire are needed to be the top assault lawyers in Atlanta, or best sex crimes attorney.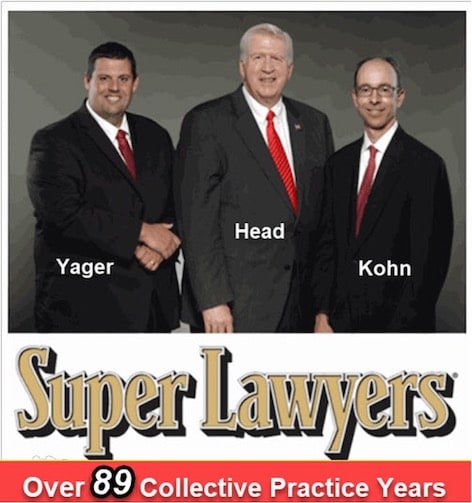 In the State of Georgia, for a motor vehicle felony case in Superior Court, you will need the most awarded DUI lawyers in Atlanta. This may apply to an Atlanta traffic accident in a hit and run GA case, of a VH1 (vehicular homicide GA) or SIBV (serious injury by vehicle felony), where our experienced, 3-attorney, aggressive, legal team can help.
On such cases, if found guilty, a person is facing up to 15 years in prison when serious personal injury or death has occurred by DUI, hit & run GA, or reckless driving. Our attorneys have handled over 125 of these high-difficulty level cases, statewide.
About 35% of Fulton County arrests and traffic citations are issued by the Atlanta GA PD (Atlanta GA police department) and the other 65% by Georgia State Patrol or police officers from the many local city (municipal) police departments of Fulton County Sheriff's Department. Although the main county if Fulton County for Atlanta GA, the city limits sprawl out into Clayton County and DeKalb County, so you may be facing charges with someone other than the Fulton County DA, since DeKalb arrests go to Decatur, GA and not the Atlanta District Attorney.
Our Atlanta Criminal Defense Lawyers Are Legal Book Co-Authors
Vetting law firms in Atlanta GA. Many accused citizens search "Atlanta criminal attorneys" or "best lawyer in Atlanta, GA" while searching for the metro Atlanta criminal lawyers who have been recognized many times as a best criminal lawyer in Atlanta GA. Lawyer ratings services like Martindale-Hubbell, Best Lawyers in America and U.S. News & World Report's Best Law Firms in America offer the most reliable recognitions.

An Atlanta criminal attorney who is a 24-hour lawyer near me. When facing a Criminal Offense, the accused person needs to talk with an affordable criminal defense attorney Atlanta. That is why our initial consultation is FREE and our phone is answered 24 hours a day by our attorneys at law, and not by a staff member.
Others will search for Atlanta attorneys nearby by typing in the type of crime they are facing, (e.g., domestic violence, shoplifting, soliciting prostitution, drug possession). Our criminal attorneys in Atlanta Georgia have three office locations in the primary Atlanta GA County (Fulton) is where the highest number of annual cases are litigated by the Fulton County District Attorney's office or Atlanta solicitor General for Fulton County State Court.
Contact Our Award-Winning Criminal Law Attorneys Near Me
Protect your Driving record and Save your Right to Drive. Because motor vehicle crimes represent nearly half of all criminal cases, some search for an Atlanta traffic lawyer. All traffic violations are --- at best --- a misdemeanor. Georgia has no "traffic infractions," so don't pay your ticket and thereby admit guilt, and then realize your mistake. Be aware that jail time and lengthy community service hours can be part of every DUI case.
How an Arrest after a Car Wreck can do more harm than just Lost Wages and Medical Bills. Everyone knows that a DUI charge is serious, but not many are aware that (if convicted) that criminal record can never be expunged or restricted from your record.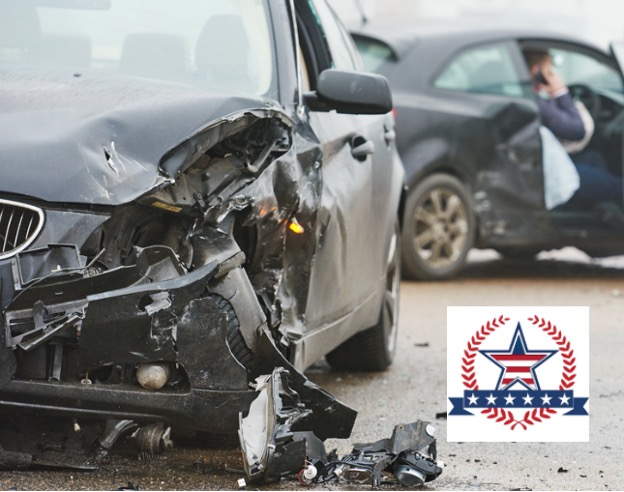 Plus, a car accident case caused by the accused citizen's alleged drunk driving can be a felony DUI charge when causing a serious bodily injury or vehicular homicide GA to another person. In addition, if sued by an Atlanta car accident lawyer (for causing the auto accident and pain and suffering to others), you may need an accident lawyer in Atlanta for your civil defense.
Misdemeanor vs Felony Charges. Each client is well aware that a criminal charge (felony or misdemeanor) can be very disruptive and daunting to a citizen facing a criminal accusation. It is easy for the person being accused of a crime to feel alone while facing the prospect of going to court.
This page will guide your path in hiring a nearby criminal defense attorney Atlanta, GA. Those facing criminal charges need a 24-hour criminal lawyer to aggressively defend their clients charged in Cobb County, DeKalb County, Gwinnett County, and Clayton County, and the 15 other metropolitan counties.
The job of the criminal defenders at our metro Atlanta law offices is to fight the State's effort to penalize you and create a permanent criminal record. When facing criminal accusations, having cumulative courtroom over 93 years of experience by your criminal law team is invaluable.

It is an Atlanta criminal lawyer's job to listen, patiently assess the details, and use them to build the strongest possible case for you. Among all criminal law attorneys in the State, William C. Head is one of the State's most famous defense attorneys, which can be tracked back to his law book authorship dating back to 1991.
In 2023, Bubba Head, DUI attorney Atlanta since 1976, ex-cop turned Atlanta DUI lawyer Cory Yager, and AVVO superstar Atlanta DUI attorney Larry Kohn now co-author the State's leading law book on DUI arrests and driving while intoxicated. The 1400 page book covers everything about DUI laws in Georgia from field sobriety tests, breath alcohol test exclusion, and saving our clients' driving privileges in most cases.

When searching for criminal lawyers near me, why not call the legal professionals who write the book? Those with any prior DUI or DWI anywhere within the United States have an even bigger problem than the potential consequences facing a first DUI offense offender in the Peach State.
In addition to Martindale and Super Lawyers, three more consensus attorney ratings lists can guide you to the best criminal lawyers in Georgia. Best Laws Firms in America, run by U.S. News & World report, Best Lawyers in America, and AVVO. The AVVO ratings, however, have suffered from rampant inflation in the past 8 years or so. Our attorneys are listed in ALL 5 consensus lawyer ratings listings.
Our best criminal lawyers in Atlanta each have more than one of these above ratings, and our legal team members collectively have over 75 total annual "highest" ratings with these 5 lists. Our law group is happy to review our client reviews and attorney recommendations with you during our FREE consultation with a proven criminal defense attorney GA.
Cory Yager has deep connections to law enforcement, due to his prior service in prosecution-oriented jobs. Now, he uses that invaluable prior knowledge base when they represent clients facing felony or misdemeanor crimes in the Peach State.
Top Criminal Defense Attorney: The Importance of the Experience Level of Your Criminal Lawyers Georgia
Our Atlanta criminal defense attorney is prepared to fight for our client, both in and out of court. An Atlanta criminal defense lawyer must be up to date on all viable criminal defenses and trial strategies.
Your GA criminal defense lawyers have achieved some of the best possible outcomes for clients without ever setting foot inside a courtroom. Our three best lawyers in Georgia do this through careful analysis and thorough preparation. This DeKalb felony death case (in which Cory Yager and Larry Kohn represented the female client) shows how a different law firm can achieve better results.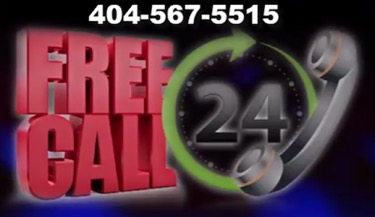 Do you need a 24-hour lawyer? Call today at 404-567-5515. Of the 4 metro offices we maintain, our main office street address is conveniently located just off I-285, at 5600 Roswell Road, Building H, Suite 210, Sandy Springs, Georgia 30342.
Our 24/7 lawyers near me will discuss fees and payment plans and provide a free lawyer consultation. Below is a list of practice areas and related legal topics and a list of many of our usual criminal law cases:
Significant Attorney Ratings Services That Are Legitimate
It is common to find fake "ratings" and badges on law firm websites. However, only five services are trusted for their peer-reviewed attorney credentials within the U.S. criminal justice system. These are Martindale-Hubbell, AV-Preeminent rated for multiple years, Best Lawyers in America, Best Law Firms in America, Super Lawyers, and being Board Certification for DUI defense through the ABA.
Our attorneys are proud to have earned recognition by these consensus law practitioner ratings. We invite you to read our client reviews and attorney recommendations. Please don't hesitate to ask about these attorney ratings during your free consultation. Call 404-567-5515, 24 hours a day.
Our primary street address is 5600 Roswell Road, Building H, Suite 210, Sandy Springs, GA 30342.
Copyright 2022-2023, William C. Head, Atlanta GA.
Disclaimer: This article by Georgia criminal lawyers about finding a best criminal defense attorney Atlanta (or any other online website or blog posting) are not legal advice that members of the public should rely upon to the exclusion of hiring legal counsel. For felony or misdemeanor cases, please take a moment to contact our Georgia lawyers near me by email or phone call (include arrest date, too) to discuss general criminal law (like family violence cases and TPO issues) and only discuss your case when privacy is assured (i.e., but not making that call on a general jail phone line). Some device users will be required to enable JavaScript cookies to continue full display.
Client Reviews
"These guys are the best. I'm very happy with their professionalism. Larry exceeded my expectations, and I highly recommend (him).
- Bryan D.
★★★★★
Great lawyer helped me out a lot. Very attentive, made me feel comfortable and at ease!! Really knows his stuff - would use him anytime.
★★★★★
Mr. Larry Kohn could not have been more helpful. I sent him a message for a free consultation, and unfortunately my case had to be handled in another state. But he completely walked me through everything I needed to do, and even offered to assist the lawyer I did find in Virginia should they need help with my case. Jamie V.
★★★★★
Mr. Kohn is just amazing. He is truthful and realistic when explaining potential outcomes of your case and doesn't force you to hire him or anything. When I met him, he went through everything about the case and ways to fight it off first before even telling me about his services. He got my case dismissed and kept me out of a lot of potential problems with school applications and future job opportunities. I highly recommend him to anyone. Anurag G.