Atlanta Criminal Defense Attorney: Criminal Lawyers Georgia
By: Larry Kohn, criminal defense attorney DeKalb County GA, Cory Yager, criminal attorney Atlanta Georgia (& a former law enforcement officer), and William Head (often called best criminal lawyer in GA for DUI defense) and the Criminal Justice Legal Services Advocates and Law Book Co-Authors with Top Criminal Defense Lawyer Ratings for Criminal Law Firms Atlanta
After being charged with a crime offense, and facing criminal charges, finding an experienced criminal defense attorney Atlanta is Job #1. Many search "Atlanta criminal attorneys" or "best lawyer in Atlanta, GA" looking for the Fulton County criminal lawyers who are listed many times in Martindale-Hubbell or Super Lawyers.
Atlanta lawyer who is a 24 hour attorney near me. When facing a Criminal Offense, talk with an affordable criminal defense attorney Atlanta. Others will search for Atlanta attorneys near me by the type of crime they are facing, (e.g., domestic violence, drug possession). knows that a criminal charge can be very disruptive and daunting to a citizen facing a criminal accusation. It is easy for people being accused of a crime to feel alone while facing the prospect of going to court.
This page will guide your path in hiring a nearby criminal defense attorney Atlanta, GA. Those facing criminal charges need a 24 hour criminal lawyer to aggressively defend their clients charged in Cobb County, DeKalb County, Gwinnett County, and Clayton County, and the 15 other metropolitan counties.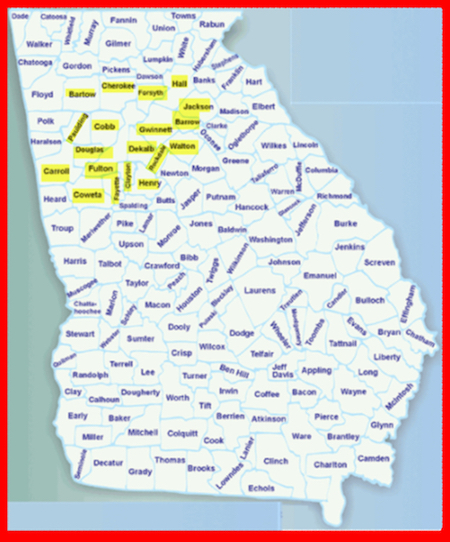 The job of the criminal defenders at our metro Atlanta law offices is to fight the State's effort to penalize you and create a permanent criminal record. The clients of our criminal lawyers in Atlanta do not have to go through this ordeal alone.
Top criminal lawyers in Georgia. When represented by a top criminal defense attorney Georgia litigator, you are assured of everything possible being done to assert your defense. For example, if facing conviction of a felony, you need an understanding of the potential terms of imprisonment as the starting point. This helps justify the resources that will be needed to fight criminal charges.
You need to have a powerful legal advocate as your local criminal attorney Atlanta GA to be in your corner for a criminal defense Atlanta case. That criminal defense attorney Atlanta GA must know the law and have had the background training to develop skills needed to find creative and career-saving alternatives when that is possible to accomplish.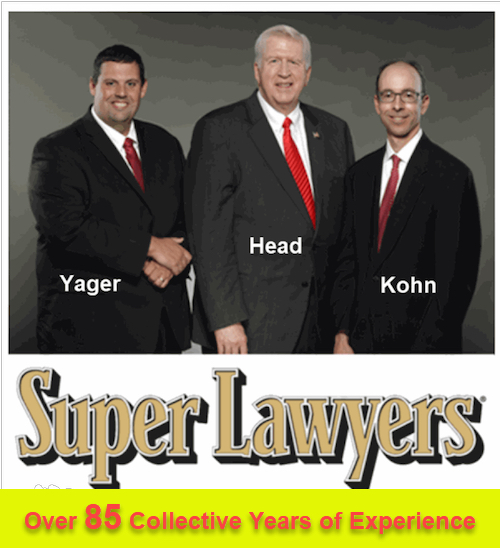 A knowledgeable Georgia defense attorney like Cory Yager can help see you through the complicated judicial process and see to it that your rights are protected. While your situation may seem burdensome (e.g., were in a car accident where others were injured or killed), you do still have rights, such as the right to due process, the right to representation, and the right to be presumed innocent until proven guilty, among others.
Often, it takes the diligent work of a criminal defense lawyer Atlanta GA to enforce these rights, and a criminal defense attorney Fulton County to do exactly that. Additionally, beyond just legal advice, Larry Kohn of our legal team explains criminal defense lawyer cost below.
Top Criminal Defense Attorney: The Importance of the Experience Level of Criminal Lawyers Georgia
Both inside and outside of the courtroom, a skilled Atlanta criminal defense attorney from our law group will be ready, willing, and able to fight for our client. An Atlanta criminal defense lawyer must be up to date on all viable criminal defenses and trial strategies.

Your GA criminal defense lawyers have achieved some of the best possible outcomes for clients without ever setting foot inside a courtroom. Our three best lawyers in Georgia do this through careful analysis and thorough preparation. With great respect, knowledge and understanding for state, federal, and local law, they have helped many clients facing charges that include:
Assault and Battery, including Simple Battery in GA
Simple possession of marijuana, or other Drug possession, Manufacturing or Drug Trafficking
Vehicular Homicide GA or 1st Degree Serious Injury by Vehicle
Sex Crimes like Prostitution, Child Molestation or Statutory Rape Charges
Shoplifting or Theft Charges
These are just a few of the types of criminal cases that our experienced Atlanta Georgia criminal attorneys see on a weekly basis. To be prepared for the fight, all three partners have honed and fortified their trial skills. This was obtained by attending advanced training at national and state seminars has enhanced their ability to navigate the most complex legal issues in the State of Georgia.
Contact Our Three Award-Winning Criminal Law Attorneys Near Me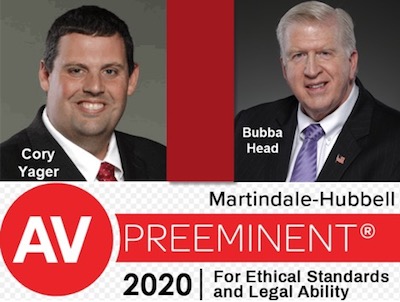 Every criminal case is different. No matter what the circumstances of your case, you deserve to tell your side of the story. Our three law partners try to call potential clients back immediately to provide a 24 hour lawyer near me, which often helps relieve some stress.
It is a Marietta criminal lawyer's job to listen, patiently assess the details, and use them to build the strongest possible case for you. Among all criminal law attorneys in the State, William C. Head is one of the State's most famous defense attorneys, due to his law book authorship dating back to 1991.
In addition to Martindale and Super Lawyers, three more consensus attorney ratings lists can guide you to the best criminal lawyers in Georgia. Best Laws Firms in America, run by U.S. News & World report, Best Lawyers in America, and AVVO. The AVVO ratings, however, have suffered from rampant inflation in the past 7 years or so. Our attorneys are listed in ALL 5 consensus lawyer ratings listings.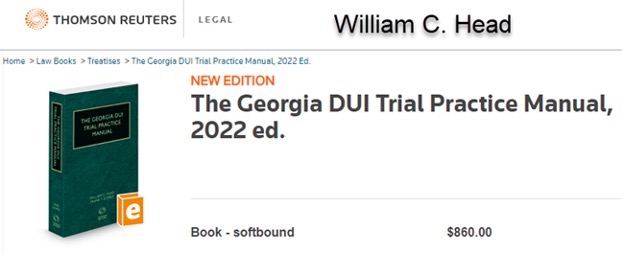 Our best criminal lawyers in Atlanta each has more than one of these above ratings, and our legal team members collectively have over 75 total annual "highest" ratings with these 5 lists. Our law group is happy to review our client reviews and attorney recommendations with you during our FREE consultation with a proven criminal defense attorney GA.

Do you need a 24-hour lawyer? Call today at 404-567-5515. Of the 4 metro offices we maintain, our main office street address is conveniently located just off I-285, at 5600 Roswell Road, Building H, Suite 210, Sandy Springs, Georgia 30342.
Once retained, our three award-winning criminal attorneys in Atlanta are ready to enter an attorney-client relationship with you. For those who need a payment plan, our criminal law attorneys can offer a couple of alternatives. Since each trial lawyer here averages over 25 years as GA criminal lawyers, why not call a 24 7 lawyer now.
Our 24/7 lawyers near me will discuss fees and payment plans and provide a free lawyer consultation. Below is a list of practice areas and related legal topics and a list of many of our usual criminal law cases:
Conspiracy
Criminal Trespass
Driving under the Influence (DUI) and other Traffic Misdemeanor crimes that affect a driver's license
Federal Crimes
Gun Crimes
Violent crimes like 1st Degree Murder, punishable by death or by life imprisonment
National Crime Information Center (NCIC)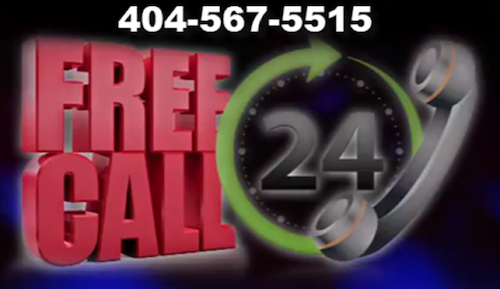 Grand Jury Indictments
Aggravated Assault OCGA 16-5-21
Search and Seizure: Civil Asset Forfeiture by Police
Copyright 2021-2022, William C. Head, Atlanta GA.
Disclaimer: This article by Georgia criminal lawyers about finding a best criminal defense attorney Atlanta (or any other online site or blog posting) are not legal advice that members of the public should rely upon to the exclusion of hiring legal counsel. For felony or misdemeanor cases, please contact Georgia lawyers near me by email or phone call to discuss general criminal law (like family violence cases and TPO issues) and only discuss your case when privacy is assured (i.e., not on a general jail phone line.)