Atlanta Prostitution: Prostitutes Arrested Near Me in Sting
Almost all states in the United States make prostitution illegal. Each state regulates prostitution through state laws. No de facto red-light districts in Atlanta exist, but certain areas are known for "sex for hire" activity. The Fulton Industrial area off I-20 is one such area for which local police are familiar.
Over a decade ago, the Cheshire Bridge Road area in western DeKalb County had a reputation for commercial sex acts being available. Midtown Atlanta is one of those neighborhoods in recent years that has been besieged with "sex work" and was starting to be known as a new Atlanta red light district.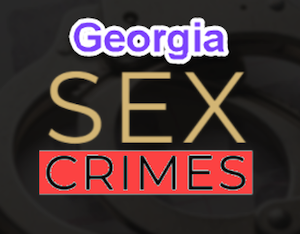 In addition to Atlanta, several Georgia stories have made the news, including the extensive Dunwoody prostitution roundup, or "stings," as police name the enforcement effort. Clayton County had a smaller bust, as did Forsyth County, Coweta County and Marietta (Cobb County).
When intown neighbors start to see unusual traffic patterns in the crowded streets in their area, police get called in to arrest those seeking to hire a prostitute. Commercial sex acts were occurring in Midtown, often inside the cars of the "johns" parked on the street.
Many online information sites like Wikipedia defines prostitution. In short, paying for sex is illegal, no matter how that transaction is structured. Engaging in sexual acts like buying sex (e.g., prostitute blowjob) can result in jail time, but having friends and family see your Atlanta prostitution mugshots on the local evening news would be more devastation.
Cash money need not be exchanged since other items of value may be the "payment." Completion of the sexual act is not required for a criminal charge to be accused. The offer of sex, or the agreement to perform the sex act by the person accused of prostitution is enough.
Online Solicitation and Backpage Police Sting Ads
Aggressive enforcement efforts are made against the Atlanta sex industry that sometimes conduct a business through prostitute sex. Once initial arrests are made, and police questions "johns" about how they found information, police then start trolling these media or other sources.
Is Prostitution illegal? Yes, in Georgia. Here is the wording of the 2019 Georgia prostitution law. The language is simple but provides a comprehensive prohibition against acts of prostitution.
A person, 18 years of age or older, commits the offense of prostitution when he or she performs or offers or consents to perform a sexual act, including, but not limited to, sexual intercourse or sodomy, for money or other items of value.
Georgia law enforcement takes sex crimes in Atlanta seriously, including prostitution. Sex crimes are a major type of police enforcement for Atlanta GA prostitution. When you are speaking to a licensed Georgia attorney, you are protected by the attorney-client relationship, and everything you tell your sex crimes attorney is confidential.
Some organized criminal efforts are soliciting prostitution online, leading to Atlanta prostitution arrests. The State of Georgia and City of Atlanta have committed a great deal of resources to stop sex trafficking of teen prostitutes. To ask, "is prostitution legal?" gets a resounding response of "no" in Georgia.
Social stigmas associated with offenses of this nature are deeply ingrained in the Bible Belt states. Other countries (Amsterdam) and some places in America have legalized sex shops in what are called "red light districts." Like regulated sex in Nevada, the hookers are checked for sexually transmitted disease on a regular basis.
Why is Prostitution Illegal? Nevada is famous for its brothels, but the State of Georgia has no locations or areas that have legal prostitution. Not all places in Nevada allow prostitution as a regulated business, yet oversight and enforcement of the laws seems laxer in that state tan in the Peach State.
Atlanta Hookers: Prostitution Arrests Atlanta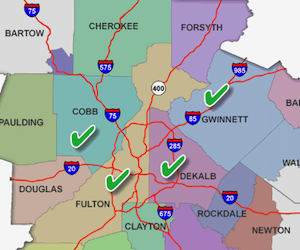 Criminal cases will be made when an exchange of some type of payment occurs for a sexual act or favor from another person. A prostitution charge in Atlanta could relate to many aspects of the act itself, and if convicted, penalties under State laws may include fines, incarceration, and a criminal record as a sex offender.
Hiring an Atlanta Criminal Defense Lawyer for an Atlanta Prostitution Case
Local police department stings tend to bring in the largest number of people providing sexual services or who engage in prostitution, and these busts get a LOT of publicity. Your need to find and hire the best prostitution defense attorney near me to guide the path of your case and try to avoid a guilty verdict. You do not need a general practitioner. You need a criminal law specialist on sex crimes like Larry Kohn.
With so much at stake, a charge for prostitution in Atlanta GA should be handled with the guidance and knowledge of a criminal defense attorney Atlanta. This article focuses on the metro Atlanta area, and the representation of clients by Larry Kohn, a veteran criminal justice attorney with our law office.
An experienced Atlanta prostitution lawyer can bring sensitivity and confidentiality to your case to deal with it swiftly and effectively. Legal advice from a sex crimes lawyer will help diminish your stress level and start seeking solutions for any negative effects that a prostitution charge could have on your life, such as having to serve state prison time.

Larry Kohn, an Atlanta criminal defense lawyer with over 22 years of experience, knows how to beat a prostitution charge. First, review Mr. Kohn's credentials below. Then, set up a FREE lawyer consultation with this Georgia Super Lawyer to review your case facts. Call today for our office 24-7 and talk to Mr. Kohn about your pending prostitution case, or a sex trafficking case.
A prostitution charge should only be handled by an experienced criminal defense attorney. Attorney action to find solutions needs to be started swiftly and discreetly to minimize the effects that allegations of such a crime (or a conviction) on sex crimes could have on the accused. To take advantage of this FREE consultation, call today at (404) 567-5515.
Additional Links
How long can you go to jail for Prostitution?
New 2020 law ramps up felony punishment for Sex Trafficking