By: Cory Yager, Partner in Criminal Defense Law Firm Based in Metro Atlanta
June 10, 2021 closes out the 45th year in law practice for criminal defense lawyer William "Bubba" Head. The Columbus GA native has authored or co-authored over a dozen law books, and still co-authors the leading treatise on Georgia DUI laws, The Georgia DUI Trial Practice Manual.

The criminal justice lawyer graduated from the University of Georgia School of Law a few days prior to being sworn in as a member of the Georgia Bar. He currently leads our criminal defense firm and helps daily in speaking to citizens who have been arrested and are facing criminal charges in any part of the Peach State. Repeatedly, he has been listed in almost every lawyer ratings directory as one of Georgia's top criminal lawyers for the last quarter century or more.
His first case was an appointed burglary case for a man (we will call him "Popcorn" which will be explained later) in the Dougherty County jail. The client was an experienced thief, according to the District Attorney who later told the Superior Court of a half dozen prior convictions, and several pending crimes, including several pending federal felonies that the FBI was waiting to pursue relating to mail fraud.
That very savvy client was quite a good post-law degree teacher for Mr. Head. At their first meeting the incarcerated man explained to the wet-behind-the-ears Georgia lawyer "I don't know anything about this theft case" speech. Mr. Head closed his notepad and left the jail cell, to explore how this travesty had occurred.
During the second jail visit, after Mr. Head revealed the female eyewitness's story, description of him and the clothes he was wearing, plus what was contained in the law enforcement report, the new response was, "Yeah, I did it, so what kind of deal can you get for me?" The 180-degree change caused Mr. Head to question why he had lied earlier.
This man was FAR more experienced than this newly-minted criminal law lawyer. Popcorn's earlier story was given because he would never plead guilty to any crime until he knew what provable evidence the police had.
Popcorn wagged his index finger from side-to-side, while shaking his head in the same fashion, teaching the fledgling lawyer a valuable lesson in what the defense lawyer's job was for those accused of criminal misconduct. This brought to life the concept of "burden of proof."
The moral to the story was that the incarcerated man needed a criminal justice attorney to investigate the sufficiency of the State's evidence, to see what the witnesses claimed, and how he had been identified as the burglar. Popcorn's initial story was that he had NO IDEA how he was a suspect and wanted to fight the felony crime.
Popcorn's case was Mr. Head's last appointed criminal law case, for which the county government paid his meager legal fee. Plus, that was the only defense of an accused burglar since almost 100% of accused felons facing burglary charges are defended by a public defender in whatever jurisdiction the criminal case is pending.
Before moving on to more mundane topics, the moniker "Popcorn" was the pejorative name given to my ex-client, since the elderly Medicare recipients (whose checks he routinely forged and cashed) called him that since he "popped" open their mailboxes to steal their monthly checks. The FBI agent told me on our day to enter the plea for the state burglary charge because Popcorn was sure to get another 20 year in federal penitentiary for his many federal theft crimes.
From that day forward, whether in a civil vs criminal law case, William C. Head only worked for clients who paid for his time. The first 14 years of his career were spent in northeast Georgia doing both civil and criminal law, with offices in Athens GA and Lexington GA.
The remainder of his career (since 1990) has been in the Atlanta Georgia area, and residing (at different times) in DeKalb County, Gwinnett County and Fulton County. It is in this time frame that the name "William Head" became associated with being the best criminal defense attorney near me in the field of drunk driving defense.
Of All Criminal Lawyers Near Me, Few Have Surpassed Criminal Attorney Bubba Head
In 2003, Bubba was named best criminal defense attorney for the specialty of DUI defense. This occurred at the Summer Session of the National College for DUI Defense at Austin Hall on the Harvard Law School campus. A photo of Bubba and the trophy he received is shown below. DUI-DWI defense is a subset of criminal justice law that focuses on the motor vehicle crime of driving under the influence.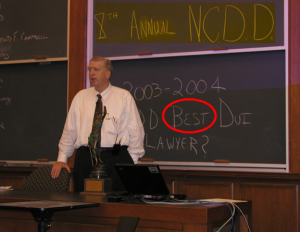 Twice, Best Lawyers in America named him the best criminal lawyer in Atlanta for DUI law defense. Those awards were in 2012 and 2017. At this stage, the 45 years of experience has played a major role in many very difficult civil cases where a wrongful death claim exists (due to Mr. Head's client's DUI fatality case), and insufficient car insurance money is available to make the family of the deceased person "whole."
Difference Between Civil and Criminal Laws: Criminal Law Definition
The simplest way to distinguish types of laws in America is to group any legal matter that can result in jail time and probation for an individual who commits a crime as being a criminal matter. Everything else generally falls into the civil law arena. Thus, civil law vs criminal law boils down to this distinction.
Our Criminal Law Firm's Lawyers For Criminal Cases Travel All Over the State of Georgia to Defend Your Legal Rights
If you are charged with a crime in Athens, Atlanta, St Simons Island, Alpharetta, Peachtree City, Roswell, Augusta, Carrollton, Macon, Columbus or in any Georgia county, the author, Cory Yager, or William Head will travel to your location and appear for you in court. Call today at any hour of the day at 404-567-5515.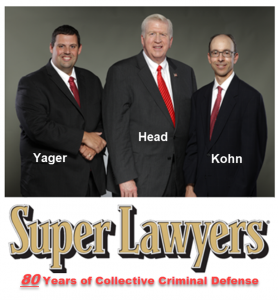 On weekends or holidays, you can text or dial Cory Yager's cell number: 404-694-1165 for a criminal lawyer FREE consultation. In any other state we can always refer a criminal defense lawyer near me.
Also, if needed, inquire about our criminal defense lawyers with payment plans for most cases. As compared to calling medical professionals for anything FREE, know that our criminal defense law firm has always taken this approach because you need to be able to ask your questions and get legal answers from seasoned professionals.
Our 4 criminal law office locations in Alpharetta, Sandy Springs, Atlanta and Marietta help serve our clients' needs in Fulton County and Cobb County. So, if you need a criminal law attorney near me, anywhere in the 19-county metro Atlanta area, call our law team for legal advice.