If you are stopped in Georgia and then arrested for driving under the influence (or any other serious traffic offense) this cuffing and jailing can be a very jarring and disruptive experience. Over 95% of arrests are made by an officer with the Smyrna Police Department Georgia, and the balance handled by the Cobb County Police Department, or Georgia State Patrol (when accidents have occurred).
The City of Smyrna Municipal Court House is located in Smyrna, Georgia 30080, at 2800 King Street. This is the same building that houses City Hall, so don't think that you are in the wrong place.
(Photo of the Smyrna Court House shown below)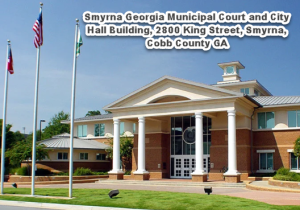 5 Frequently Asked Questions About the Municipal Court for the City of Smyrna GA
If my case was a car accident case with property damage but no injuries, should I call my insurance company first, or talk to a lawyer?

Also, don't just pay any ticket involving the accident, because this can act as an admission of guilt.
Since you can get an initial, free consultation with a skilled lawyer, it may be best to speak to private legal counsel first for both the auto accident and for any injury cases, where civil liability (i.e., for medical bills, pain, and suffering) may exist. Call today, 24 hours a day, to 404-567-5515, for the free, initial consultation.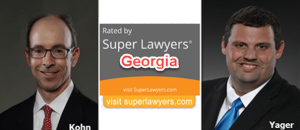 If I want to obtain a jury trial, to which the City of Smyrna GA County would that case transfer be made to? That would be the Cobb County State Court, in downtown Marietta, GA.
Caution: Do not TRANSFER your case out of the Smyrna Court, thinking that you want a jury trial, or for delay purposes. That uninformed action, on your part, could be the WRONG move, in many cases.
People issued non-serious traffic citations by the Smyrna Police Department may pay them via the Internet. Those who face more serious charges (such as reckless driving, hit & run, aggressive driving, or driving under the influence (DUI) must appear in the Traffic Court for the City of Smyrna Georgia.
What hours is the Smyrna Traffic Court open? From 8:00 AM to 4:30 PM. This number can be called for court date information, or if you lost your ticket, or to pay minor traffic tickets online: 770-431-2804

If I cannot afford a criminal lawyer, will one be appointed for me? Yes, that will happen. However, since your arraignment date, and be added to an upcoming Smyrna court docket usually will be beyond 30 days after arrest. Thus, you need to get some free legal advice on how to protect your driver's license from an administrative license suspension. Feel free to call our criminal law firm ASAP, to learn how to avoid an implied consent suspension for up to 12 months!
What is the phone number of the Smyrna GA Police Department? For non-emergency calls and asking about police reports from officers with the Smyrna Police Department GA: 770-434-9481
Those who are taken into custody for a DUI in Smyrna after attending a Braves game or a restaurant at The Battery initially will be taken to the very small Smyrna GA jail. If not released or bonded out immediately from the Smyrna jail, your transfer to the Cobb County Detention Center may occur. If your family member is housed here, the inmate search tool may help you obtain more online information.
Those accused of a "mandatory appearance" crime in Smyrna Municipal Court are subject to possible harsh punishments. This can be lengthy probation, after some spending some jail time, and much more punishment.
In addition, it is common to have to perform community service hours, pay fines and court surcharges, plus possibly being subjected to random drug and alcohol testing are possible, while on probation. To guard your legal rights and best interests, it is wise to take advantage of our no-cost, initial consultation with an award-winning, highly trained criminal lawyer near me before appearing in court. Read more below.
More Basic Information About the Smyrna Municipal Court
The Clerk of Court can be contacted at 770-434-6600, while Judge Phyllis Gingrey Collins is in charge of the Traffic Court Division and Judge Joel Pugh presides over the Environmental Court Division. For traffic ticket charges, and other misdemeanor criminal violations and environmental code violations, local Cobb County attorney Tim Williams is the assigned Prosecutor.
Ms. Cardi McManus is the Smyrna Clerk of Court Administrator, but numerous other court clerks can assist you in that office. If your citation paperwork shows an "environmental" violation, these cases are set on a different date that traffic court cases.
Call Now for Your Free Consultation With a Georgia Criminal Lawyer

Cory Yager, a Cobb County DUI lawyer, began his work career by becoming a Cobb County police officer more than 25 years ago. During that time, he met many members of the Smyrna Georgia police Department as law enforcement officers handling cases in Cobb County Courts.
While with Cobb County PD, he investigated many Cobb County cases that began as a truck or car accident in Smyrna. Later, he transferred to Roswell Police Department, so that he could obtain a fixed police work schedule, which allowed him to attend law school.

Larry Kohn, a veteran criminal defense attorney in Smyrna, specializes in defending DUI, hit-and-run, and other misdemeanor traffic tickets in the Smyrna court. Mr. Kohn is co-author of The Georgia DUI Trial Practice Manual, the leading treatise for DUI attorneys in the Peach State. His two co-authors are his law partners, DUI book author William C. Head and Cory Yager.
All of our legal team members have received recognitions from lawyer ratings services like Super Lawyers, Martindale, Best Law Firms in America, and Best Lawyers in America. In addition, our car accident lawyers have collectively received over 700 AVVO 5-star client ratings. Dial our 24/365 phone number and shift this burden off your shoulders and onto ours. 404-567-5515!