Atlanta GA DUI lawyer Cory Yager worked nearly 10 years in police work before becoming a DUI Lawyer GA. Next, he passed the Georgia Bar in 2007, and was working as criminal attorney a week later. He was then trained for years by renowned Georgia DUI lawyer Bubba Head.
Bubba Head is the State's top DUI defense lawyer. The pair of defense attorneys successfully handled many high-profile clients, in their DUI arrest cases.
Yager, the lawyer, obtained his Bachelor of Arts degree in Political Science from the State University of New York. He moved to Georgia in 1999 for police training. After that, he went to law school and earned his Juris Doctorate from John Marshall Law School-Atlanta.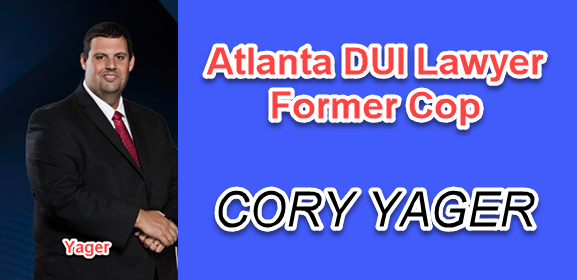 Despite working full-time as a police officer, he graduated as the second best student in his class. He graduated as the second best student in his class, even though he was working full-time as a police officer.
Mr. Yager aims to help his clients facing DUI charges. A DUI conviction can result in serious consequences such as hefty fines, community service, license suspension, and serving jail time. Mr. Yager strives to achieve the best outcome for his clients in order to eliminate or minimize these problems.
He had an advantage over other lawyers with the same years of experience because he was a certified breath test operator in Georgia, as a police officer. He also was a field training officer (FTO) in Roswell, due to his intensive prior training in Cobb County.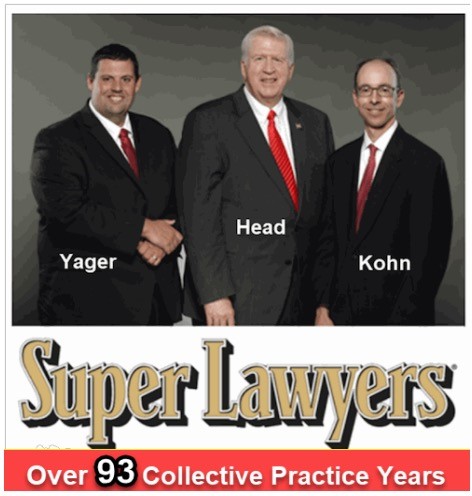 He has both the Practitioner and Instructor certificates for the NHTSA standardized field sobriety tests, which are conducted at the roadside. He has taught Georgia Bar seminar courses on the proper way to do field tests.
Sixteen years later, the Cherokee County resident has blazed a trail across the Peach State. Tales of his criminal trial and pre-trial motion victories and negotiated plea deals as a Cherokee County DUI attorney become well known by legal professionals in places like Savannah, Brunswick, Valdosta, Macon, Gainesville and Columbus, GA.
CAUTION: Quick reminder: Anyone who was arrested for DUI and had their plastic license taken only has 30 days after arrest to appeal the pending administrative suspension. Because our law office charges nothing for an initial FREE legal consultation, call NOW, to protect your ability to drive. Call our 24-hour number, 404-567-5515.
The Georgia DUI attorney has arrested many people as a cop. Now, he travels around the State of Georgia to help people who need to win their cases. They handle more than just DUI cases, like vehicular homicide, serious injury by vehicle, and hit and run cases.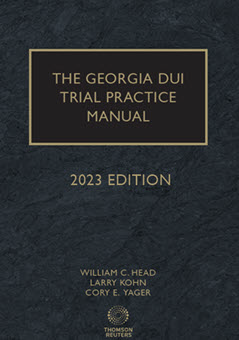 In 2023, the partner in Kohn & Yager LLC now co-authors The Georgia DUI Trial Practice Manual that was originally published by William C. Head in 1995. This 1400 page book is the "bible" for DUI defense attorneys, criminal law judges and some Georgia prosecutors. It is Thomson-Reuters' second largest selling GA law book, behind Daniels Criminal Law Handbook.
Our Atlanta DUI Attorney Group also added former prosecutor, Lance Patrick in 2023. We hired a former probation officer and Emory Law graduate to strengthen our team. With their expertise, our firm now has 4 Atlanta attorneys specializing in DUI defense. This addition of Mr. Patrick expands our firm's already extensive connections in various courts across Georgia.
Growing to 4 Atlanta Attorneys for DUI Defense. Larry Kohn, DUI lawyer Atlanta and Mr. Yager joined as a co-authors of the well-known Georgia DUI book. This happened after the passing of DUI attorney Atlanta Frank T. Gomez, who was previously co-authoring the book with Mr. Head. Kohn is currently a partner at the law firm Kohn & Yager. Kohn is a partner at Kohn & Yager law firm.
The North Side Connections Between Cherokee County, Alpharetta, Roswell and the Cumming, Forsyth County Area
Cory Yager is a DUI lawyer in Atlanta who helps people accused of drunk driving in Georgia, as well as other serious motor vehicle crimes. He recently won a case where his client was accused of causing a death while boating. After that lengthy but successful trial, he is known as one of the best DUI lawyers near me in Cherokee County.
When he lived in Woodstock GA, he earned the reputation the DUI lawyer Woodstock GA to call when the chips were down, and had to fight a criminal case. Because he had worked as a police officer in Roswell GA, which is very close to the City of Woodstock, many of those officers knew him from his police duty days.
Since his first week as a Georgia lawyer in 2007, Mr. Yager wanted to be assigned cases as their DUI attorney Roswell GA. The same was true on DUI arrests in Alpharetta GA, by Alpharetta Police officers, and would be sent to the Alpharetta Municipal Court.
Because the city of Alpharetta shared a city border with Roswell, a great deal or interaction and camaraderie existed between Roswell PD and Alpharetta PD. Hence, being hired as a DUI attorney Alpharetta GA was like "going home" for Mr. Yager.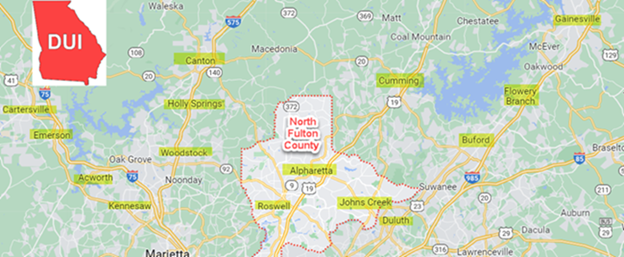 With over 15 years of criminal litigation experience, Attorney Yager has established himself as a leading DUI attorney in the Peach State. He is widely known for his aggressive legal representation and unwavering commitment to his DUI clients.
News of the Former Police Officer's Command of DUI Defense Spreads
In 2023, if a poll was taken of the top DUI lawyers in Cumming GA, Mr. Yager's name would appear on many attorney ballots from Forsyth County DUI lawyers. Because he lives 20 miles due west of Cumming, it is easier for him to get there than to drive into metro Atlanta for court.
Over the past 7 years or so, Mr. Yager's reputation has spread about knowing BUI (boating under the influence) cases better than 99% of criminal attorneys. This reputation has generated many B.U.I. and driving while intoxicated cases in Hall County. His recent successes as a Gainesville GA DUI attorney have led to more callers seeking his legal representation.
At the start of his legal practice career, the New York farm boy quickly established himself as the "go-to" DUI lawyer in Cobb County GA, the place that originally trained him. Many of the officers that he trained and worked with now run the Cobb County police department or work in the Cobb Courthouses or County jail.
What sets Yager apart from other DUI lawyers is his unique background as a former police officer. He spent almost 10 full years working as a police officer in Georgia, giving him a deep understanding of the law enforcement process and the tactics used by police officers to make DUI arrests.
Then, he finished law school as the #2 top law graduate, while still actively working in law enforcement. This experience as a law officer has proven invaluable in his work as a defense attorney, as he is able to anticipate the prosecution's arguments and build a strong defense strategy to counter them.
Best DUI Lawyer Cherokee County GA for DUI Alcohol or Drugs
His police experience, combined with training as an instructor in standardized field sobriety tests makes him a dangerous foe for any police officer in a courtroom. The legal training that he received since joining Mr. Head's firm gives him the edge in Court in every type of criminal case.
The Georgia lawyer works tirelessly to protect his clients' rights and minimize the impact of a DUI arrest on their lives. He accomplishes this by finding a non-DUI solution to most cases.
Mr. Yager's expertise in DUI defense extends to all aspects of the legal process, from the police pullover (on video, in most cases) to the roadside testing and the ultimate arrest. No one can destroy a police officer (through cross-examination) who is trying to make the jury believe that police roadside tests are "scientific."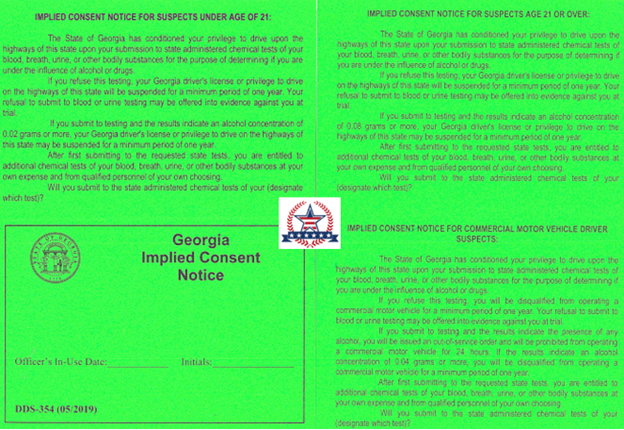 When an implied consent advisement issue arises, this can often be the "wedge" for him getting a DUI reduced. If no deal is offered, the case can proceed to trial, where he is in his "element."
He is well-versed in the science behind DUI testing, including breathalyzer and blood tests, and knows how to challenge the validity of these tests in court. He also has extensive experience negotiating with prosecutors to secure favorable plea deals for his clients for a lesser offense, in DUI prosecutions.
Overall, Yager is a skilled and dedicated Atlanta DUI lawyer who is committed to providing his clients with the highest level of legal representation. Whether you are facing your first DUI charge or have multiple DUI convictions on your record, Yager has the knowledge and experience to help you navigate the legal system and achieve the best possible outcome.
Georgia's Busiest DUI Misdemeanor Jury Trial Court: State Court of Fulton County, GA
Fulton County State Court handles all misdemeanor cases related to driving under the influence (D.U.I.) offenses. State Court of Fulton County is the jury trial court for any municipal court cases transferred for purposes of having a jury trial, versus a bench trial (a judge-only trial). When Mr. Yager was a Roswell GA cop, this is where he routinely went for jury trials, on his Roswell arrest cases.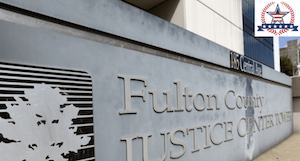 is responsible for overseeing these cases within Fulton County, which is located in the state of Georgia, United States. Trying you case before judges in the Fulton State Court provides a "court of record" which ia a place to have complex legal motions decided.
If a motion is denied, appeals to the Georgia Court of Appeals or Georgia Supreme Court can be taken, of the motion is denied. Occasionally, these appeals happen prior to the case going to trial, versus a post-trial appeal..
Once an individual faces charges for driving under the influence in Fulton County, their case will be presented to the State Court. Subsequently, the court will initiate the legal proceedings, which can entail several phases (e.g., requesting an interlocutory appeal, or the State prosecutor taking an appeal of an adverse ruling that excludes key evidence)
If the defendant is found guilty of a DUI offense, the court will impose penalties and sanctions in accordance with the applicable laws and regulations. These penalties may include fines, license suspension, mandatory alcohol education programs, probation, or even imprisonment, depending on the severity of the offense and any prior convictions.
It is important to note that DUI cases can have significant consequences for individuals, as they not only impact their driving privileges but also their personal and professional lives. Therefore, it is crucial for individuals facing DUI charges in Fulton County State Court to seek legal representation and understand their rights throughout the legal process.
Call Today for Your FREE Consultation: What Do You Have to Lose by Calling?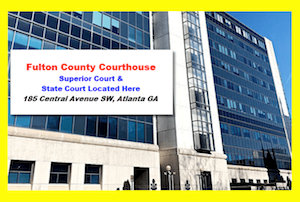 Cory Yager has effectively advocated for more than 2600 individuals in misdemeanor and felony cases, with the primary focus of his legal practice being defending clients charged with driving under the influence.
If you are seeking to aggressively contest your DUI charges, Attorney Yager is prepared to provide support. To get in touch with the law firm of Kohn & Yager LLC and receive a complimentary initial assessment of your case, dial our number at (404) 567-5515 , and we'll answer 24 hours a day.