Field Sobriety Tests for DUI Are Not Mandatory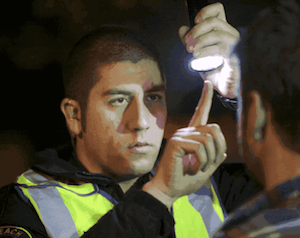 In Atlanta, there are a variety of field sobriety tests that can be used during a DUI stop to determine an individual's level of impairment. These tests are supposed to be done pursuant to police training. However, any sort of field sobriety test in Atlanta DUI stops such as the one-leg stand and the walk and turn test are not scientific tests. If an officer deviates from the way they were taught, a DUI attorney near me can challenge the weight of the test results, but not the admissibility.
There are many nuances and processes that must be administered in precisely the right way during an Atlanta DUI stop that the average individual may not understand. To gain better clarity on the administration of field sobriety tests in Atlanta DUI stops, it is critical that an individual contact a DUI lawyer in Atlanta as soon as possible. Don't agree to take any field sobriety tests! Politely decline the officer's insistence. These tests are designed to fail even if you are 100% sober. Roadside tests are not scientific, but they can be used as evidence to convict you of driving under the influence of alcohol with a blood alcohol concentration of .08 or higher in Georgia. A police officer also can place you under arrest if your BAC is below .08 but the officer feels you are still less safe.
Horizontal Gaze Nystagmus (HGN) or DUI Eye Test
The horizontal gaze nystagmus (HGN) or DUI eye test in Georgia is different from other field sobriety tests in Atlanta DUI stops because the officer must adhere to the Harper standard. In Atlanta, the prosecutor must show that the evaluation was performed in a scientifically verifiable manner and that the science behind the HGN test is valid.
The horizontal gaze nystagmus is often the first field sobriety test that an officer will administer in an Atlanta DUI stop. This test allows an officer to see an involuntary jerking of the eye caused by a central nervous system depressant and other types of medication. There are numerous causes, other than alcohol, that might cause horizontal gaze nystagmus.
First, the officer looks for equal tracking, a lack of smooth pursuit, an onset of nystagmus at maximum deviation and an onset of nystagmus prior to 45 degrees. There are three basic clues to look for in each eye. The test takes approximately 82 seconds and there should be two passes for each clue and also two passes for equal tracking. A total of 14 passes should be sufficient to perform the HGN test properly.
Walk and Turn Test – Heel to Toe DUI Test
The most frequently used field sobriety test in Atlanta DUI stops is the walk and turn test. The walk and turn testor heel to toe DUI test is a divided attention test designed to look for eight specific clues. Most people think they did well on a walk and turn test but they do not know the clues. The officer determines whether the person is able to maintain their balance while listening to the instructions to put their right foot in front of the left foot.
The person may stop walking to regain their balance during field sobriety tests in Atlanta DUI stops. They may not actually touch heel to toe per the officer's instructions. The officer determines whether the person uses their arms to maintain balance, whether the person loses their balance while turning, and whether the person takes an incorrect number of steps. There are eight clues that are part of this specific field sobriety test used in Atlanta DUI stops. All good DUI defense lawyers will review your arrest video to see if the officer made any mistakes while conducting this test.
One-Leg Stand Test Is Designed to Fail
The one-leg stand test is a divided attention test to determine whether a person is under the influence of alcohol or drugs. In this field sobriety test, the individual is asked to stand with one foot approximately six inches off the ground with their toe pointed while maintaining balance. The person has to keep their arms down to their sides for approximately 30 seconds and look down at their foot. The officer determines whether the person sways, hops, raises their arms, or puts their foot down before the test is completed.
How Do Jurys View Field Sobriety Tests?
It depends on the jury, but some juries regard the field sobriety tests as the gospel. They regard them as important, however, a lot of people cannot do a field sobriety test regardless of whether they had anything to drink. Some juries do not place a lot of weight on the tests since they realize the difficulty of doing them.
It is important to note that law enforcement officers in Atlanta do not use field sobriety tests in a unique way from the rest of the country. They try to follow some sort of organized pattern or training. Further, a person can refuse to perform field sobriety tests during an Atlanta DUI stop in any circumstance. Field sobriety tests are completely voluntary. A person does not have to do them.
Call one of our DUI defense attorneys in Atlanta and tell them which sobriety tests you took or declined. From there we can show you the best way to proceed with your case. (404) 567-5515.