DUI Attorney Sandy Springs GA: Sandy Springs DUI Lawyer

By: William C. Head, Board-Certified DUI attorney Sandy Springs GA and Two Other Top-Rated Lawyers at Kohn & Yager LLC for DUI Near Me in the Atlanta Georgia Metro Market
DUI penalties in Georgia are among the nation's most punitive. The #1 DUI penalty (if convicted) is a lifetime criminal record that will create havoc in various ways, over the remainder of your life. Yet, years of experience, top ratings with Super Lawyers and Martindale-Hubbell and scores of 5-star reviews are not at the top of the list for some accused citizens facing a DUI charge.
Different Google search queries by those arrested in metro Atlanta counties show the wide range of "acceptable" drunk driving lawyers near me:
affordable DUI lawyers near me
cheap DUI lawyers near me
affordable DUI attorneys
DUI defense attorney near me
top rated lawyers near me
affordable criminal defense attorney Atlanta
DUI attorney Georgia
Analyzing the search intent of these phrases, some want to not drive far to meet their DUI lawyer. Others want DeKalb County or Fulton County DUI attorneys or Cobb County DUI lawyers that advertise for being a cheap DUI attorney.
Facing DUI charges? If you are pulled over for a traffic offense (moving violations) and arrested for DUI by the Sandy Springs police (or other law enforcement agency in north Fulton County or adjacent counties), you want the best DUI lawyer to fight for you. Many accused citizens search for an attorney in Atlanta to help them, or query "best attorney in Georgia" for driving under the influence.
Lawyers with a Free Consultation near me. Our firm offers no pro bono attorneys near me since none of our DUI defense lawyers are the court-appointed public defender. But, if you are in the market for a best DUI lawyer in Atlanta, GA, call our Sandy Springs attorneys.
But that does not stop us from trying to help people charged with a DUI in GA. Our knowledge of proper procedures and protocols by police officers is second to none among criminal law attorneys defending accused drunk drivers.
Here is our law firm's promise to every criminal case client that contacts us:
Our affordable lawyers near me for DUI will provide a no-cost, initial FREE case assessment when you provide us with all paperwork and information about the facts surrounding your arrest and any prior criminal history;
Our best lawyers near me will provide you with a fee quote for the legal services of one of our DUI defense lawyers, payable in increments, as the GA DUI case progresses; and
If you cannot afford one of our best attorneys near me, our litigation team will identify one or two good lawyers near me that may be more affordable, or (if you are indigent), will explain how free lawyers near me (in your court location) can be reached to provide legal help to you. An appointed or legal aid lawyer near me is a better choice than a cheap lawyer near me who will just push you into pleading guilty to driving under the influence.
Because of our nationally recognized DUI-DWI attorneys near me, the criminal defense attorneys at our Sandy Springs headquarters are asked about DWI lawyers near me in Texas, North Carolina, New Jersey, Indiana, New Mexico, New York, Louisiana, Missouri, Minnesota, and other states using the DWI acronym.
DUI Attorney Sandy Springs GA: Atlanta DUI Lawyer Bubba Head
Many people searching for DUI info will find videos or articles written by DUI lawyer Atlanta, GA Bubba Head, an legal service professional representing thousands of clients for 45 years in Georgia, or "the Head law firm." Much of his fame began in 1991, when he co-authored "101 Ways to Avoid a Drunk Driving Conviction" with the late Reese I. Joye, Jr., formerly of North Charleston SC.
Later, in 1995, the DUI attorney Atlanta, GA wrote the definitive legal book on Georgia DUI law and remains a co-author of that book in 2021. William C. Head originally wrote and self-published "The Georgia DUI Trial Practice Manual". Today, that top-selling book is published by the world's largest legal publisher, Thomson-Reuters, and sells for nearly $800 per copy.
In 1996, he launched his fist DUI-DWI website, www.drunkdrivingdefense.com, which was later changed to a national directory of drunk driving lawyers. He has also launched more intoxicated driving lawyer sites, such as www.DUIlawyer.info, www.TeamDUI.com and others.
Also in 1996, he sponsored and hosted the first ever multi-day course to train DUI defense attorneys on breath alcohol chemical testing devices, including the Intoxilyzer brand of devices. By 2003, in a vote taken by the national membership, the best attorney in Georgia for DUI was voted to be the best in America by the National College for DUI Defense.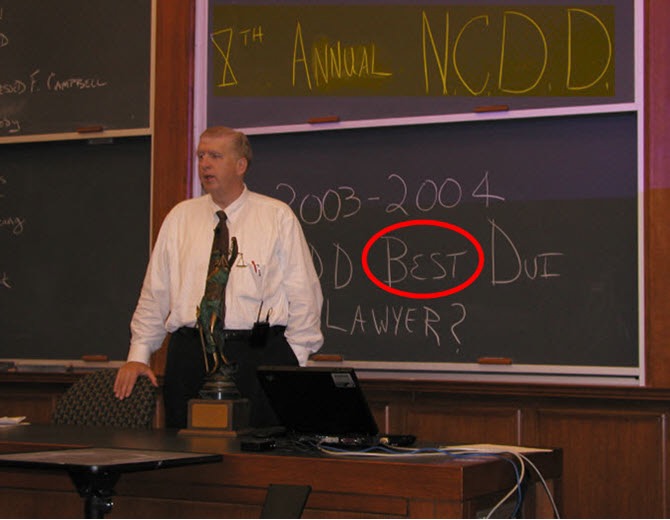 The Internet is a good, private method for locating quality DUI defenders that are aggressive impaired driving attorneys near me. A website featuring "William Head, attorney" will have him invariably be shown, as one of the best-rated DUI lawyers near me, according to his Board-Certification, and being named the best DUI lawyer in Atlanta, GA three times in the past 15 years, including for 2022.
The Sandy Springs police have a DUI Task Force with several trained officers who are dedicated to finding people who are driving under the influence (alcohol or drugs). About 6 active officers are specially trained in field sobriety tests as instructors.
The Sandy Springs PD is one of metro Atlanta's better-trained police departments. Each month, the 90+ traffic officers can issue up to 1,000 Sandy Springs traffic tickets.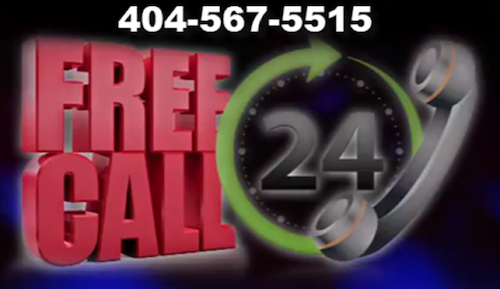 Which Atlanta DUI Attorney or DUI Lawyer Sandy Springs to Hire?
If you plan to win, hire an experienced Sandy Springs DUI lawyer for your DUI defense. Self-representation is OUT of the question, for those who need to try to avoid being found guilty at their court date.
This rule is especially true for any criminal charge (like hit and run GA) that has a mandatory court appearance in Georgia. Because such traffic crimes require a court to impose jail time and license suspension, you need to "lawyer up" well in advance of your Sandy Springs GA date to appear.
Being part of the DUI lawyer Atlanta group of best DUI lawyers in Georgia, our team has found that the Sandy Springs office location is the easiest to get to. Criminal defense legal services are not like a box of oatmeal that will be the same in any grocery store.
Skill levels and track records for your legal advisor differ widely, at different law offices nearby. Fewer than 5 law firms in the Peach State have DUI attorneys near me willing to travel statewide to every Georgia traffic court to defend clients for felony or misdemeanor traffic violations. Georgia lawyer Cory Yager and Bubba Head, Attorney, will travel to any court in Georgia.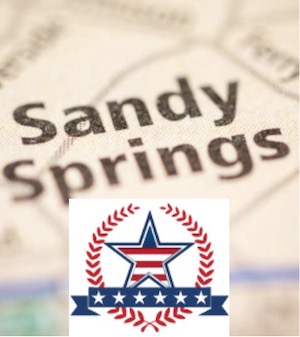 In some cases, our criminal law attorneys' actions at this court can prevent a case being bound over to Superior Court as a felony, by entering a plea to a lesser criminal offense. An example of this is a DUI-accident for which the personal injury to another may rise to the level of serious injury by vehicle GA.
Do I Need an Atlanta DUI Lawyer or Other DUI Lawyer GA in Sandy Springs GA?
Call only the best Sandy Springs DUI attorneys for drunk driving, and our law group has three of those top-rated DUI defense attorneys UNDER ONE ROOF. Don't worry about DUI lawyer cost since our legal team offers a payment plan. Although most cases on the court calendar are traffic violations, those who are accused of violating Sandy Springs GA ordinances (e.g., a noise ordinance or operating without a business license) are also prosecuted here.
At the Sandy Springs Court, you need someone on your side who will fight for you as you face these serious motor vehicle charges. Losing puts a conviction on your criminal record and having to comply with Sandy Springs probation rules. both at the Sandy Springs Municipal Court and (if a jury trial is demanded) in Fulton County State Court. (Aerial view of the Sandy Springs courthouse below).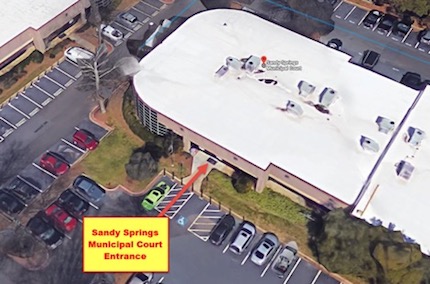 Our law firm near me has been in Sandy Springs, Georgia since 1996, which is before the City of Sandy Springs was formed and incorporated. Those 25 years are longer than MOST Georgia DUI attorneys have been licensed to practice law!
Our main law office location (with 3 other Fulton County and Cobb County locations) is in the historic PRADO Shopping Center, 5600 Roswell Road, a location that is very easy to access from either Georgia 400 or I-285. Most often, our DUI attorneys are at this office.
Call today to our lawyers in Georgia for a FREE lawyer consultation at (404) 567-5515. Our legal team can accommodate a Zoom call, and in-person call (using social distancing), or by telephone call. It is your choice. When you can call top-rated legal services providers and ask a lawyer Georgia questions about you case, for FREE, why have you not yet dialed our number?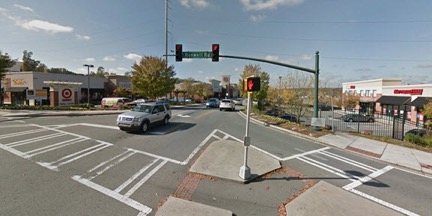 WARNING! 30-Days to Appeal Your Pending Administrative Suspension or Obtain an IID
If your driver's license was TAKEN, you only have THIRTY DAYS to act to protect your right to drive. Because officers seeking a post-arrest DUI must read you the implied consent warning prior to collecting the forensic alcohol breath test, blood test, or urine test, this same legal advisement carries loss of license consequences for refusal.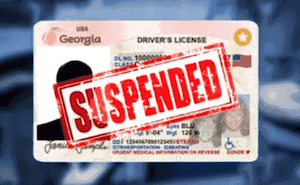 For Georgia licensees (not those who had an out-of-state driver license when arrested) TWO options for being able to continue driving exist:
(1) Installing a 12-month, mandatory ignition interlock device (IID), or
(2) taking a traditional appeal to Georgia DDS by requesting a hearing before an administrative law judge for determination of whether your driving privileges should be suspended. DO NOT "guess" at which way to go, on this important aspect of your case.
Finding a DUI Attorney Sandy Springs GA Traffic Ticket Lawyer: FREE Consultation Lawyers Near Me
Plus, unlike about half the states in the U.S., Georgia has no diversion, no conditional discharge, no first offender plea, and no youthful offender law for driving while impaired. Plus, a DUI expungement in Georgia is a PIPE DREAM. The state of Georgia has never allowed expunction or record restriction under its DUI law and likely never will.
DUI cases are SERIOUS misdemeanors or can be felonies under certain conditions, which are set forth below. Absent an accident with serious injury or death, while operating a school bus, OR a DU first offense while the driver is transporting three or more children under the age of 14 in the vehicle, a first offense DUI is a serious misdemeanor only.

Whether a misdemeanor or felony, having a DUI on your criminal record is PERMANENT, taking the offense to the GRAVE. That is why hiring one of our award-winning criminal lawyers is critically important. Once you hire, and enter an attorney-client relationship, most of your worry should be shifted over to OUR SHOULDERS.
DUI attorney Atlanta Larry Kohn, Cory Yager, and the author bring over 83 collective years of top-level results to the table. Mr. Kohn alone has over 520 AVVO attorney reviews near me in the Peach State.
A search of the phrases "Bubba attorney" or "Bubba DUI" will give top Google results linking to William Head, Georgia attorney since 1976. In hiring a legal professional, you want a lawyer for DUI near me is THAT well-known for successfully defending citizens charged with driving while intoxicated.

Basic Court Information at the Sandy Springs Traffic Court
Cheston Roney, Sandy Springs Clerk of Court, 7840 Roswell Road, Suite 501, Sandy Springs GA 30328, Phone: 770-730-5600.