Walker County DUI Lawyer: Rossville GA DUI Arrests
In the last couple of years, an increase in DUI arrests on Walker County roads in Georgia. Walker County law enforcement officers and the Georgia State Patrol (GSP) in northwest Georgia are now aggressively searching for drunk drivers who are violating GA DUI laws.
Even more damaging, is that if later convicted of a DUI in Georgia, that crime will remain your permanent criminal history, for the rest of your life. Of all other Georgia DUI penalties, this consequence can affect the right to travel to some other countries, affect your credit rating and possibly your insurability for life insurance policies.
Convictions for DUI have ruined careers and cost people their jobs. Even if you refused post-arrest testing, you will still be charged with DUI less safe in GA. This type of DUI offense is proven by using the police video and through police testimony of circumstantial evidence pointing to the driver being too drunk (or stoned) to drive.
These harsh penalties for DUI offenders mean that every person needs legal representation. You can be arrested for driving or being in actual physical control of a motor vehicle in Georgia.
Those without funds to pay a DUI attorney should apply for and receive legal help by using a court-appointed DUI lawyer, without question. But be aware that you only have 30 days after arrest in which to PROTECT your right to keep driving, and missing this deadline will lead to a 12 month license suspension.
This maxim is equally applicable to a first time DUI Georgia offender as it would be for a repeat offender. Having legal representation by a Rossville GA DUI lawyer is crucial to avoid the penalties that will be imposed with any drunk driving conviction, including potential jail time and a full year of being on reporting probation.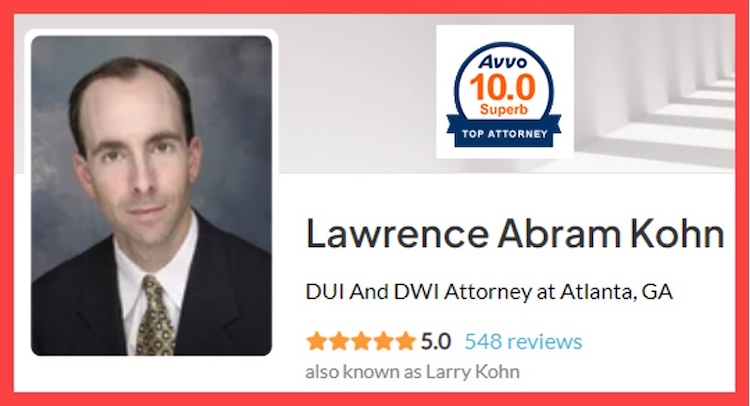 Rossville GA DUI attorney Larry Kohn can be your Lafayette, Chickamauga, or DUI attorney Rossville GA. If your case was made by a county officer or a GSP trooper, you will likely be going to court on Walker County State Court, in Lafayette.
Why was my Plastic Driver's License taken from Me after my DUI Arrest in Georgia?
If arrested for DUI GA, understand that your driver's license will be at risk of a 12 month administrative suspension, long before the criminal case can be concluded. However, losing this administrative hearing is not an adjudication of guilt, since that administrative proceeding is determined under civil laws, not criminal statutes.
Under what are called the Georgia implied consent laws, license suspensions will be pursued by law enforcement for anyone who refuses the post-arrest test of your breath alcohol, or from a blood extraction. Because this suspension is not part of the criminal prosecution, other ALS (administrative license suspension) laws apply to your Georgia license under OCGA 40-5-67.1 call for a one year license suspension.
Since 2017, a new ignition interlock device law was enacted that permits all first offence DUI offenders, who refused the post-arrest testing, to opt for a 12-month ignition interlock device being placed on a single vehicle, to remedy the pending ALS suspension. Only Georgia licensees, age 21 and over and facing their 1st offense DUI can opt for this restricted driving option under OCGA 40-5-64.1.
This article (written by William Head, attorney) about the 97 Consequences of a DUI Conviction will tell you why you must fight. Plus, watch this important DUI arrest video to learn from Bubba Head what to DO, and NOT DO when confronted by a law officer at a roadside traffic stop. The YouTube video has been viewed over 300,000 times.
Former law enforcement officer turned GA DUI lawyer Rossville GA Cory Yager lives about an hour's drive south of Walker County. Attorney Yager handles many cases in Calhoun, Dalton, and other cities along I-75 north of metro Atlanta.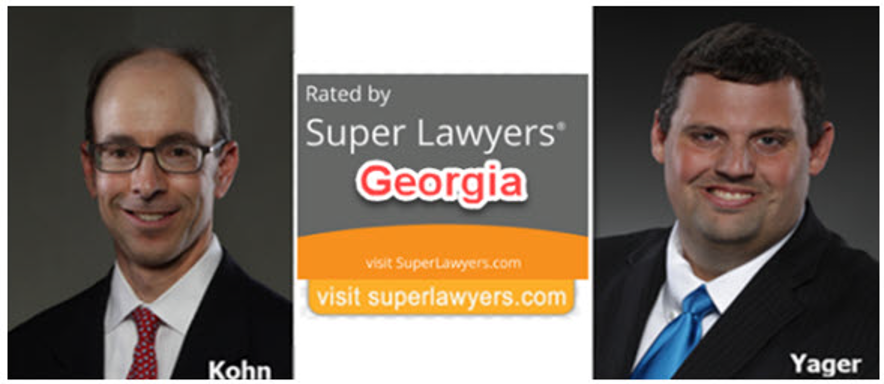 He can defend any sort of criminal law cases, from a violent felony domestic violence GA case, vehicular homicide GA cases, and serious injury by vehicle felony charges. On the drug defense side, the former cop can defend you all the way up to felony drugs trafficking charges.
Facing an Over-The-Legal-Limit Conviction, for DUI Per Se
Federal law makes it a crime for any adult age person to operate a vehicle with a blood alcohol content (BAC) of 0.08% or higher. Those under 21 years of age have a zero tolerance law that considers these operators to be "over the limit" at 0.02 grams percent or more.
If the test results indicate that the driver can be charged for being DUI per se, then the Prosecutor can seek a conviction even with no "laboratory" or Intoxilyzer proof of "level" of alcohol or drugs in the person's system. However, as a general rule, these cases are harder for a prosecutor to win.
A third category of drivers (those behind the wheel of a CMV (commercial motor vehicle) are held to a 0.04 gram % reading, for their maximum legal BAC level. So, there are three different implied consent admonishments that a police offer may read from a bright green colored card.

If a member of law enforcement suspects you are under the influence of alcohol, he or she will most likely administer a breathalyzer to determine your BAC. If the test indicates you are in violation of the federal BAC limit, you can expect to be arrested and charged with DUI.
If a breath test shows you have a high BAC, it doesn't necessarily mean you are impaired. Mr. Head and his partners have found flaws in breathalyzer maintenance and device quarterly calibrations. Our Rossville Georgia DUI lawyers have been challenging Georgia's breath testing methods for many decades.
A high BAC on a breath test does not always mean that impairment is proven. Mr. Head and his team have discovered functionality issues with Georgia's official breathalyzers, for some test subjects. Plus, remember that less safe DUI deals with impairment, and DUI per se applies to the driver being over the State's legal limit, whether or not impaired.
They have been questioning Georgia's breath testing methods for several decades. In numerous DUI cases, Rossville DUI lawyer Bubba Head has effectively proven that his clients' test results are unreliable. As a result, these results obtained on the State's forensic breathalyzer were not allowed to be used in evidence.

As the author of more than a dozen books on defending drunk drivers, William Head knows everything there is to know about DUI defense in Georgia. For over 47 years, as a co-author of the Peach State's leading book on Georgia DUI laws, Mr. Head has successfully defended individuals just like you, and his expertise in DUI law has made him and his law partners famous statewide, due to the book's popularity.
In fact, whenever there's a story involving DUI in the news, chances are you'll find Mr. Head providing his insight into the legal issues on the evening news.
Is a DUI a Felony in GA?
Not likely, unless you had three prior DUI convictions in the past 10 years, and this was the 4th DUI in 10 years. This time period is measured by dates of arrest.
Those convicted of a felony, however, face a revocation of their license and can be jailed for up to 5 years. The lengthy and very costly path to getting re-licensed in Georgia later will have to wait for 2.5 to three years to be started. Plus, only if that person successfully completes all rehab and treatment requirements and performs up to 480 hours of community service can she of her qualify to re-apply to regain driving privileges.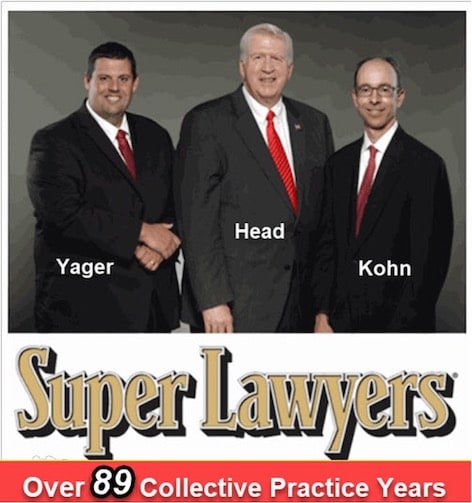 If you were recently arrested for drunk driving, you may face serious consequences, but only if convicted. Don't think that you will be eligible for first offender status because the State Legislature blocked the use of the Georgia First Offender Act for any and all DUI offenses.
In addition, despite a major overhaul of Georgia's record restriction laws starting in 2010, neither a DUI conviction or for a DUI reduced to reckless driving GA is eligible for expunction --- ever. So, a first offender sentence for a DUI charge (DUI alcohol or DUI drugs) remains on your criminal history forever.
Legal Representation by a DUI Attorney Walker County GA
To ensure you have the best chances of obtaining a successful resolution in DUI court, contact the Law Offices of William C. Head today to put one of the nation's top DUI defense attorneys on your case—and see for yourself why Best Lawyers in America named him Georgia's Top DUI Lawyer for four different years.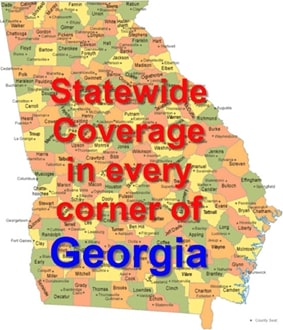 For free, no obligation consultation on your case, contact our law partners today, for a FREE lawyer consultation. Ask about a payment plan, if needed. Call our toll free number: 888-274-6288
Our criminal case lawyers can quickly reach over 350 different criminal courts in Georgia within 90 minutes. Below are some links to other pages within this website that you may want to read.