Atlanta Municipal Court: Traffic Court of Atlanta City Court

By: Board Certified Criminal Defense Attorney and DUI Lawyer Bubba Head, for a DUI in Georgia
Most Atlanta Georgia arrests for traffic violation misdemeanors start in City of Atlanta traffic court. The City of Atlanta sprawls out into a small part of DeKalb County including some parts of Moreland Avenue at Memorial Drive and North Druid Hills Road, north of I-20. This is the Peach State's busiest Atlanta Georgia Court, located at 150 Garnett Street Atlanta GA.
A traffic stop after car wrecks in Atlanta traffic is a daily event. Once hired, our attorneys can gather the accident report and police report from your case. Often, minor traffic violation cases can be resolved by having our clients go to a traffic school course and completing that, before negotiating City of Atlanta traffic citation with the Solicitor-General.
Most crashes result in at least one Atlanta traffic citation. Some will pay Atlanta ticket cases online, but others need to come to court. On DUI cases, the Alcohol and Drug influence reports also may be found through pretrial discovery, filed by your criminal attorneys near me.
So, as you see, the assistance of an Atlanta traffic attorney can be invaluable to the nearly 1 million citizens ticketed or arrested each year in the metro Atlanta 19-county area. The Atlanta Municipal Court is a place where an experienced Atlanta traffic court attorney near me can be of tremendous value.
Once a City of Atlanta Municipal Court citation is issued, your first court appearance will be at the Atlanta Municipal Courthouse at the Lenwood Jackson Judicial Center, 150 Garnett St SW, Atlanta, GA 30303. This article about the Atlanta ticket court will help you navigate the City of Atlanta court system before your court visit.
Plus, you may decide for some minor traffic tickets to just resolve the case at the City of Atlanta pay ticket portal. Keep reading for more traffic court tips in this article.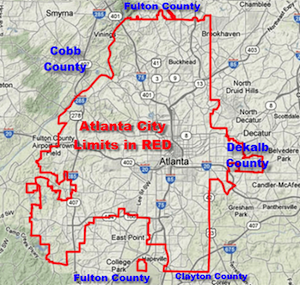 While most Atlanta municipal court traffic ticket cases our attorneys in Atlanta handle are for state law violations, some are for violation of other city of Atlanta alcohol laws. If our legal advice works, this information or representation may result in your case not impacting your car insurance rates.
In some situations, PTIT, diversion, or nolo contendere may be an alternative, and our traffic attorney can negotiate a defensive driving 6-hour course, so that this safety education method can avoid points (in some cases). PTIT: stands for pre-trial intervention traffic division.
Municipal Court of Atlanta parking. This page about Atlanta Municipal Court in GA gives you some basic information about the Atlanta Municipal Court docket and the city of Atlanta traffic court calendar. Plus, parking is scarce at the Atlanta Georgia municipal court, 150 Garnett St, Atlanta. See the aerial map below.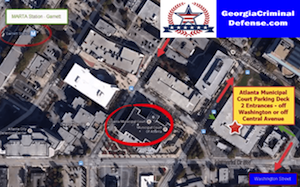 Public transportation brings you very close to this court, at the Garnett Station of MARTA. On busy mornings, our DUI lawyers near me will go park at a M.A.R.T.A. station like Dunwoody or Doraville, and take the train, to save time. On a COMDEX week, or other huge events or conferences, this is a good time to look at a public transit option.
You might find that Uber or Lyft ride share methods are cheaper than the nearby parking deck! Parking meters are scarce, and cars owned by police officers take up many spaces. The inconvenient method of paying at the meter requires drivers to have their license plate numbers to key into the meter.
Free Consultation - Call 24/7 CONTACT US NOW: (404) 567-5515
This 2018 YouTube video shows you the locations for Atlanta Municipal Court Parking. When the Legislature is in business, this deck can fill quickly in the mornings, since 6 government buildings are within easy walking distance. Plus, learn how to access the Atlanta Municipal Court pay ticket online portal and how to dress for court when appearing for city of Atlanta court cases.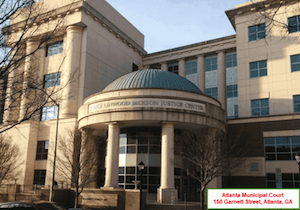 In addition, this page covers some vital information about some things that self-represented defendants or untrained criminal lawyers might miss when defending their cases at Atlanta GA traffic court. As you consider the best legal advocate to be your Atlanta traffic court lawyer for your case, consider this graphic regarding how many cases are processed annually (2018 results below):
Top 7 Reasons to Hire Our Law Firm for Atlanta Municipal Court Include: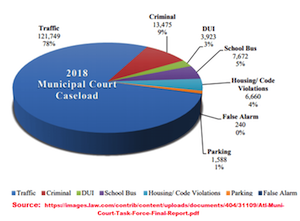 Our criminal lawyers near me in metro Atlanta may be able to expedite getting you out of jail so that you can get back to work or make your flight out of town.
If you have a missed court date traffic ticket Atlanta, clearing the FTA at GA DDS and the Atlanta Municipal Court customer service requirements BOTH must be done, and our attorneys in Atlanta can help you. You may have to send a money order or bank check to do this.
Our criminal law attorneys can appear in Atlanta Municipal Ct for you in almost all situations, keeping you at work or in college.
Our FREE consultation near me and attorney's fee payment plans for our clients. Call (404) 567-5515 for more information.
Our 24-7 phone line reaches our criminal attorneys when you need us most for your FREE consultation in person, via phone call, or by cell phone video conferencing.
Our extremely high success rate in traffic law and criminal cases like yours makes our law office a great choice at the Atlanta court.
Our Atlanta law firm has a combined 80 years of legal experience in criminal defense and knows the municipal court personnel and judges' staff members. Our three partners are extremely well-known for handling these kinds of cases successfully in the community. When sports figures or celebrities get into trouble and make the news, one or our DUI attorneys is often that person's legal advocate.
Our superior attorney ratings, such as Best Lawyers in America, Super Lawyers, and Martindale-Hubbell 5.0 "av" (HIGHEST) lawyer ratings, speak to our expertise in criminal defense.
Plus, DUI books author William Head is one of Georgia's four ABA Board-Certified DUI attorneys, as overseen by the National College for DUI Defense>. A photo of that seal is shown below.

Let Our Atlanta Attorneys Try to Get You Out of Jail
If you were arrested for a misdemeanor drunk driving charge by the Atlanta Police Department or the Georgia State Patrol Nighthawks, getting out of jail is not easy. You need a top-rated DUI ATTORNEY near me for help. (404) 567-5515.
A DUI arrest can potentially change your life for the WORST if not handled properly. Call for your FREE LAWYER CONSULTATION with one of our three traffic lawyer Atlanta GA experts. Procrastination is part of the human condition but delaying action on some traffic citations can cost you the right to drive.
DUI Arrest: First Thing That You Must Do Is Protect Your Right to Drive
Once out of jail, and after receiving your personal belongings, you MAY no longer have your driver's license. Under O.C.G.A. Sections 40-5-67 and O.C.G.A. 40-5-67.1, your driver's license could be AT RISK OF A 12-month LICENSE SUSPENSION.
You likely were handed an 8 ½ inch by 11-inch form issued by Georgia Department of Driver Services called a DDS Form 1205. The wording of this temporary permit deceives SOME people into thinking they don't need to take immediate action. WRONG! The arresting officer issued the temporary license under provisions of Georgia implied consent law, and the DEADLINE is 30 days.
This form contains an IMPORTANT 30-day deadline notice. Plus, since July 1, 2017, most GA licensees have TWO options.
The new option of installing a 12-month Ignition Interlock Device has been added to the Georgia DDS appeal. Or your criminal attorney can request an administrative hearing to challenge the "refusal."

Talk with a traffic attorney Atlanta for FREE, to protect your right to drive. Larry Kohn and Cory Yager are partners with William Head. This case review may help you sleep better at night once you know your options and likelihood of finding a favorable solution.
The Failure to Appear FTA Walk-In Calendar
Whether you are in an Atlanta Municipal Court FTA status for non-appearance at the City of Atlanta Court or coming to your arraignment in the city of Atlanta Municipal Court, our lawyers in Atlanta can help you not forfeit the cash bail. If you missed the assigned Atlanta traffic ticket court date and have an outstanding warrant, you may decide that obtaining a lawyer is wise.
You will only have ONE SHOT at winning, so make the best of it by hiring experienced Atlanta criminal justice attorneys. These cases are handled early, so try to be in the building as close to 7 AM as possible.
In some cases, our award-winning traffic lawyers can obtain a Atlanta Municipal Court PTIT dismissal for CDL drivers (or others) for whom the present traffic citation will cost them their job. Unless a warrant amnesty program is implemented, your best bet is to go to court and find a way to settle your pending case.
Facing Arraignment at Traffic Court of Atlanta
When you face a DUI arraignment in Municipal Court of Atlanta GA this first court date is determined by when you were arrested for impaired driving in the City of Atlanta. Under the current "requirement" that a judge considers your case before a bond in a DUI case can be set, this requirement delays most people from being released in a reasonable amount of time.
Unlike all other metro counties like Gwinnett County, Cobb County, DeKalb County, and Fulton County (in areas OTHER THAN the City of Atlanta) you can be out of jail in less than two hours. An Atlanta traffic ticket attorney with our Atlanta DUI law group is ready to step in and try to help get you OUT OF JAIL!
At the traffic court Atlanta arraignment, an Atlanta Municipal Court judge will call out the cases on that day's docket and will list the traffic charges against you and ask how you plead. Missing your court date is a big error and can start your case off "on the wrong foot." You can find yourself facing an FTA (failure to appear) and a bench warrant for missing your court date. You'll waste time, money, and hiring Atlanta traffic lawyers will be a bigger, extra cost to UNDO this mess.
You can plead guilty, not guilty, or enter a plea of no contest. A plea of guilty or no contest means your Atlanta DUI case is over and you will be sentenced immediately. Pleading not guilty means your DUI case will proceed with another court date at the Municipal Court of Atlanta GA.
Hire Our Law Firm's Award-Winning Atlanta Traffic Lawyers Near Me
Since this Atlanta court is the state of Georgia's busiest traffic court, it is also our law office's busiest court. One of our four Atlanta metro area law office locations is located at 235 Peachtree Street, Suite 400, Atlanta GA 30303, about a mile from the Atlanta court. Their hours are Monday through Friday from 7 AM to 4:30 PM, unless a state holiday changes that.
Our Attorneys in Atlanta Cover Your Atlanta Court Appearance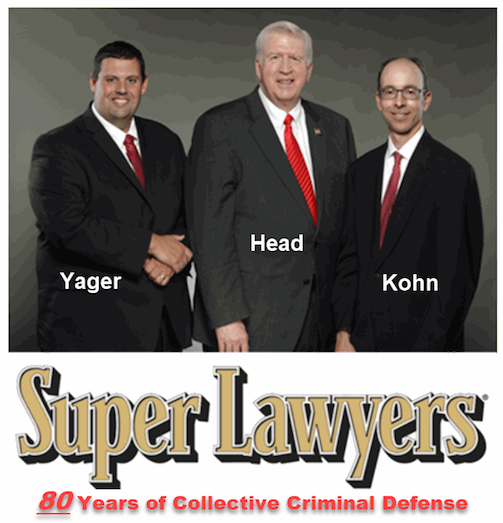 Pay City of Atlanta traffic ticket, or hire a traffic ticket lawyer? The Atlanta Municipal Court's website can be searched by your full name or citation number: https://court.atlantaga.gov/find-my-case/. If you need to know your courtroom location at Atlanta Municipal Court, you can find that information by clicking the 'case number' by your name.
If all else fails, try the Atlanta Municipal Court clerk's office at the Municipal court of Atlanta phone number, 404-954-7914. This office oversees the management of the Atlanta GA municipal court. The number shown above is the Atlanta traffic court contact number for the city of Atlanta municipal court clerk.
As far as court attire, the Atlanta Municipal Court dress code is not posted online. However, this is good advice from any traffic lawyer Atlanta for clients appearing in ANY court in Georgia: Dress as though you are interviewing for a very important office job and look your best, when your case comes up on the Atlanta Municipal Court calendar.
Think of how nicely people dress for a wedding or funeral and come close to matching that. No shorts, no flip-flops, or open-toed shoes, and wear a shirt or blouse with a collar. No hats are to be worn in court, so carry it in your hand, if you arrive and have one on.
Expect your judge to call his or her courtroom's city of Atlanta municipal court docket. If speaking to a Judge, address the judge as "Yes, Sir," or Yes, Ma'am," or "Yes, Your Honor."
Currently, 10 Atlanta Municipal Court Judges are appointed by the Atlanta mayor and City Council. Those appointed jurists are assigned to courtrooms in the Municipal Court of Atlanta. Currently, the ten Atlanta municipal judges are:
Judge Ward, Judge Gaines, Judge Portis, Judge Butler, Judge Sloan, Judge Dupre, Judge Bey, Judge Gundy, Judge Graves, and Judge Jackson
The current Chief Judge is Christopher Portis for presiding over operations of the Atlanta Clerk of Court's traffic case calendar.
Jury Trial Options for Fulton State Court or DeKalb County State Court
Since the City of Atlanta spans into parts of both counties, this central court processes all paperwork. So, accused citizens who have lost their paperwork often search phrases like Fulton County Traffic Court, or DeKalb County Traffic Court, hoping to find a phone number to check on their court date and time.
Depending on which COUNTY your arrest occurred in, your jury trial option would be in either DeKalb State Court or Fulton State Court. You have the right to a jury trial because all moving violations in Georgia are misdemeanor CRIMES. Thus, jail time is possible.
Is Atlanta municipal court open today? Several times, we have had the law enforcement officer write down an Atlanta citation court date for a Monday that is a holiday. If you show up without calling to check, you may find the Atlanta municipal court closed. An online municipal court of Atlanta case search could show the reset date, but do not expect a phone call or to receive something in the mail.
From Atlanta Court Records: Most Common Traffic Tickets Processed in Atlanta GA Municipal Court
OCGA 40 6 181; Georgia speeding ticket law covering fine, ticket cost for Georgia speeding charges. The code 40 6 181 violation may also be taxed with a super speeder GA fine is $200, if convicted of violating 40-6-189; GA code 40 6 181 fines can be $1000 plus state surcharges under the GA state law 40 6 181
40 6 180 – Basic Rules violation – Georgia violation code 40 6 180: "No person shall drive a vehicle at a speed greater than is reasonable and prudent under the conditions and having regard for the actual and potential hazards then existing."
O.C.G.A 40 6 48 – Failure to maintain lane, driving on roadways laned for traffic. The 40 6 48 fine amounts can be from $0 to $1000.
OCGA 40-6-270 leaving the scene of an accident [hit and run] with an occupied vehicle. This is a very serious driving offense for which a hit and run defense lawyer Atlanta will be vitally important.
Under Georgia violation 40 6 241- hands free or distracted driving (multiple subsections)
OCGA 40 6 49 – The OCGA following too closely law is common in rear-end accidents. 40-6-49 Georgia fine us to $1000
Other Traffic Tickets Handled by Atlanta Municipal Court
40 6 184 impeding traffic flow – Impeding traffic flow; minimum speed limits; passing lane
40 6 20 of the GA CODE- You may incur a fine for failure to obey an official traffic control device
40 6 50 – Violation of gore or passing where prohibited
40 6 71 9 Yielding to vehicle turning left, Georgia fine of $1000
40 6 73 – front and rear windshield laws re: obstructions, tinting and cracks
40 8 73.1 – window tint too dark
Georgia 40 6 20 – Red light camera and issue of points
Georgia code section 40 6 253 – Georgia open container law
OCGA 40 6 123 – Failure to signal a lane change
OCGA 40 6 203 – Illegal stopping, standing or parking on a roadway.
OCGA 40 6 52 – Trucks using multi-lane highways restricted to shoulder lanes
OCGA 40 6 73 – Entering or crossing roadway; driver must yield
Abuse of Atlanta alcohol laws lead to disorderly conduct charges every day under O.C.G.A. 16-11-39 or Atlanta city ordinance.
Also, minor in possession (MIP) of alcohol is an ongoing problem and is sometimes complicated by use of a fake ID. The person could face either local ordinance violations of the Atlanta city code, or a state law violation under O.C.G.A. 3-3-23, when committing a violation of Atlanta drinking laws.
Additional Information and Links and Atlanta Municipal Court Clerk Phone Number
City of Atlanta Municipal Court Website: atlantaga.gov
Atlanta Municipal Court Clerk (Administrator): Rashida A. Davis (interim, until City Council announces the new Administrator, after Ryan Shepard stepped down in 2017)
Atlanta Municipal Court Solicitor General: Raines F. Carter
Latest online Atlanta Municipal Court fines information, from 2010.
Atlanta Municipal Court records. Hours of Operation of Traffic Court of Atlanta GA: Mon – Fri, 7 a.m. – 5:00 p.m.
Email Address of Municipal Court: municourt@atlantaga.gov
Atlanta Municipal Court Pay Ticket – Payments Line: (404) 658-6940 (Atlanta Ticket Pay line)
Atlanta Municipal court parking information for Atlanta Traffic Court (note: the parking fees have gone UP to $16.00 per day.)