Reckless Driving GA: Atlanta Criminal Defense Lawyers

By: Ex-Police Officer Cory E. Yager, Award-Winning Criminal Defense Attorney Atlanta and Traffic Ticket Lawyer in Georgia
What is considered Reckless Driving in GA? In Georgia, reckless driving (sometimes abbreviated in this article as "RD") is a motor vehicle offense defined (under Georgia's rules of the road) as driving is disregard for the safety of persons or property.
The OCGA Reckless Driving Statute. This reckless driving wording under OCGA 40-6-390 in the Peach State tracks the language of comparable statutes in sister states.
Reckless Driving charge in GA. Most GA searches for the reckless driving crime are being made by drivers with DUI cases after being arrested for DUI in Georgia. These searches focus on finding a criminal justice attorney near me with an excellent track record for have a DUI reduced to reckless driving, for a couple of reasons
First, every DUI in GA results in driver's license suspension, whereas only drivers under age 21 who are convicted of RD face a license suspension. Second, because a DUI stays on your record for life, and can continuously "pop up" in job searches and other important future opportunities.
Some accused drivers cannot have a RD conviction either. Although convictions on Georgia reckless driving tickets are far less of a problem than being convicted of driving under the influence, a plea reduction to RD will not be enough for some clients, like those who drive company cars for many Fortune 500 companies.

Not just every DUI lawyer has a high success rate in achieving a reckless driving Georgia reduction when an initial drugged driving or drunk driving charge was written by the arresting officer. Our Georgia lawyers, led by legal book author William C. Head (since 1991) have a proven record of doing this, and know how to get a GA reckless driving ticket dismissed, in many cases.
The viability of convincing a prosecutor to agree to a reduction to a minor traffic ticket depends on the case facts and the court with which our law firm's attorneys are working. For example, if our client was driving at 90 miles per hour, this is a high-risk situation. Then is he (after being blue lighted) also had a failure to stop within a reasonable short distance, these can be highly difficult cases to negotiate.
Often, our strategy will be to suggest a proactive driver improvement demonstration by taking the defensive driving course offered by all driving schools in Georgia. The Georgia Department of Driver Services (DDS GA) will not suspend an adult driver (ages 21 and over) even for repeat reckless driving charges. States like NC and VA will suspend adult drivers, and SC will suspend adult-age drivers on a second RD conviction within 5 years.
Our criminal attorneys near me in Atlanta bring 83 years of defending citizens of traffic crimes. This includes driving while intoxicated, RD, attempting to elude and officer and hit and run.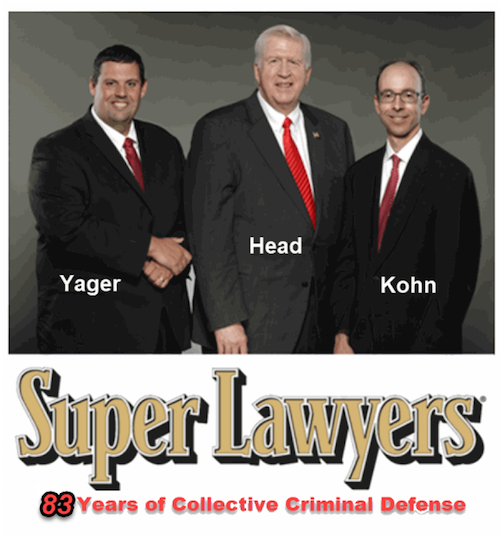 Georgia Reckless Driving Penalties: Misdemeanor vs Felony
If someone has received a reckless driving ticket, they should appear in person in court in every circumstance. In Georgia, RD is a "must appear" type pf serious driving crime. Also, because a jail sentence is possible, don't make things worse by having a failure to appear (FTA).
When the reckless driver is in a car accident leading to personal injury, the accused person should review legal industry credentials for Atlanta traffic lawyers near me and decide upon the best possible legal advocate to represent them in court. As with other highly important life decisions, our legal team prefers meeting face-to-face.
First Degree Homicide by Vehicle due to reckless driving – 3 to 15 years per death, which can be ordered to be consecutively served in prison.
Serious Injury by Vehicle due to reckless driving Georgia – 1 to 15 years per death, and these crimes can have consecutively served sentencing in State prison.
What is the Reckless Driving ticket cost? The penalties for a reckless driving offense in GA can be up to 12 months in jail and up to a $1,000 fine. Jail is not likely, but it varies depending on the underlying act. The judge usually incorporates some sort of defensive driving, community service, or probation.
How serious is a reckless driving charge? When car crashes with other vehicles or pedestrians occur, however, the stakes get much higher. On a reckless driving predicate offense for SIBV or VH, these are the maximum state prison terms he or she is facing:
If the reckless driving offense also includes an additional driving under the influence charge, then the potential penalties could be more severe. Therefore, the accused offender needs a criminal defense lawyer Atlanta that has experience negotiating with prosecutors on such cases.
In Georgia, what is Considered Reckless Driving?
To answer the common question of what's considered reckless driving, one must first look at state laws in the place arrested or ticketed. As stated above, to define reckless driving, it generally requires proof of operation of a vehicle in reckless disregard of the safety of persons or property.
The issue of RD is not always "how fast is reckless driving." posted A driver could be traveling at the speed limit, but is driving through heavy, bumper-to-bumper traffic. Also, she is not signaling as multiple lane changes were made and coming dangerously close to colliding with other vehicles.
Police officers know reckless driving when they see it. One of the most patently reckless acts the author has seen is motorcycle riders in the middle of heavy Interstate traffic doing wheelies at more than 70 MPH down the highway.
But most states do set a reckless driving speeding standard by which an officer can automatically add on a reckless driving ticket. For example, in NC, exceeding the posted speed limit by 15 MPH or more is that threshold number.
Reckless driving carries more penalties for offenders than a regular speeding ticket or lane violation charge would bring. Some scenarios in which someone can get charged with reckless driving are:
Speeding too fast in hazardous conditions,
Weaving excessively, and
Driving in a crowded pedestrian area in a manner that puts citizens on foot at risk.
Therefore, it is essential to hire a reckless driving attorney Georgia who is regularly practicing in the Atlanta Traffic Court. For the traffic attorney, getting your charges lowered or even dropped is the objective. By way of example, a prior conviction of reckless driving in ANY state in the last 7 years bars you from being an Uber driver under their current guidelines.
Consequences of a Reckless Driving GA Conviction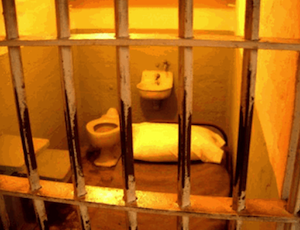 Being accused of reckless driving in Virginia has many more subsections (e.g., an excessive speed category automatically making the case reckless driving). Plus, VA laws call for harsh driver license suspensions. So, don't think that only ONE set of reckless driving penalties applies to all states.
Most people are not concerned with the question of how many points is reckless driving, although many states assess their maximum point value to this motor vehicle crime. In Georgia 4 points are assessed, and FL assesses 6 points.
Beyond demerit point system issues that threaten a person's license, a more pressing concern of many is "can you go to jail for reckless driving?" The answer is yes, you can. In a few states, reckless driving jail time is required for repeat offenses, and some states (e.g., SC) suspend any person who has a 2nd reckless driving conviction.
Is Reckless Driving a Felony in Georgia?
Because most reckless driving cases result in arrests, prospective clients want to know if reckless driving is a misdemeanor. Their second question often turns to "how long does reckless driving stay on record," or "what is wreckless driving?"
Reckless driving is a serious criminal offense. Criminal lawyers call this a "predicate" serious driving offense FOR WHICH a felony is chargeable when death or serious injury results from the bad driving.
This serious driving violation can be even more consequential depending upon the case facts. Some high-difficulty cases include:
the underlying driving conduct leading to the criminal charge,
whether the commission of the offense resulted in death or serious injury and
the person's prior history of reckless driving offenses.
In Georgia and most other states, a driver engaging in a first-time reckless driving that results in a fatality or serious bodily injury to another person will face felony charges. Plus, some state laws (e.g., VA, where RD is a Class 1 misdemeanor, calling for up to a year in jail and suspension of driver's license on any offense). Most traffic attorneys in America are aware how Virginia severely punishes reckless drivers.
Motor vehicle accidents where serious injury or death occur will most commonly be indicted as a felony. Judges in Georgia take these felony moving violations cases far more seriously than they do a speeding ticket.
This will be a reckless driving offense called "serious injury by vehicle" GA (SIBV) or felony vehicular homicide (VH) in Georgia. In the Peach State, some collision or accident MUST be part of the evidence for your reckless driving case to be a potential felony charge.
Drivers under age 21, Reckless Driving Georgia License Suspension. With a reckless driving ticket, you face a potential for higher fines, supervised probation, and the potential loss of driver's license if the offender is under 21. As with all traffic violations, higher insurance rates with your auto insurance company is a likelihood.
How Much is a Reckless Driving Ticket?
A reckless driving fine in GA can be $1000, plus the added state surcharges that can boost this by 50% or more. But a vehicular homicide GA or serious injury by vehicle (SIBV) felony based on reckless driving can carry fines of $10,000 or even more.
Hiring an Atlanta Reckless Driving Attorney Near Me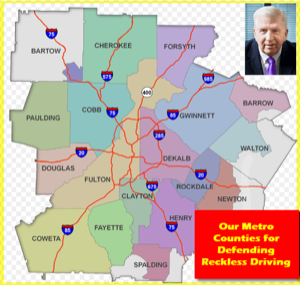 Our criminal attorneys in Sandy Springs Georgia travel statewide for our clients. Plus, our law office offers a FREE consultation (n person or via Facetime or other video method) to all potential clients. Get your FREE consultation today at (404) 567-5515 and hear what our traffic lawyer experts have to say about your pending case.
This is important because (quite often) an attorney from our law group may possess the ability to help a defendant beat a reckless driving charge. In the alternative, (when arrested for DUI) our Georgia attorneys can negotiate for a reckless driving offense instead of a driving impaired conviction. A well-trained traffic lawyer knows what the defenses are in terms of the person's case and may be able to get the best possible result.
You need lawyers in Atlanta GA that have a proven track record of helping people get their charges lowered or thrown out. Every RD or DUI case is different, which is why it is important to have an Atlanta reckless driving lawyer by your side who has the experience with the many different circumstances of the case.
Ga Code 40 6 390. Reckless Driving in Georgia
Any person who drives any vehicle in reckless disregard for the safety of persons or property commits the offense of reckless driving.
Every person convicted of reckless driving shall be guilty of a misdemeanor and, upon conviction thereof, shall be punished by a fine not to exceed $1,000.00 or imprisonment not to exceed 12 months, or by both such fine and imprisonment, provided that no provision of this Code section shall be construed so as to deprive the court imposing the sentence of the power given by law to stay or suspend the execution of such sentence or to place the defendant on probation.
The last revision of Title 40; Chapter 6; Article 15 took place in 2010
Reckless Driving in GA Misdemeanor. A reckless driving ticket issued for violating O.C.G.A. Section 40-6-390 (a) is a serious traffic offense classified as a misdemeanor but is a "serious motor vehicle crime." This reckless driving OCGA violation generates a smaller number of points (4) than aggressive driving (6) and can be the "predicate" offense for felonies when death or serious bodily injury occur.
However, a reckless driving charge (when serious accidents occur) will potentially put you in State prison for a lengthy period. When the aggressive driving statute was enacted about 20 years ago, this driving violation was not added as such a felony-predicate offense.
The Georgia Legislature has created motor vehicle law felonies under OCGA 40-6-393 vehicular homicide, and OCGA 40-6-394, serious injury by vehicle, reckless driving in GA is one of several "predicate offenses" than can elevate driving recklessly to a felony, when car accidents result in a fatality or serious bodily injury to another person.
Links:
Call today and speak with law partners Larry Kohn or Cory Yager to discuss your pending traffic violation case. Dial our Georgia law firm for your FREE consultation on DUI or reckless driving. (404) 567-5515