Reckless Driving Georgia: What is Reckless Driving in GA?
What is considered Reckless Driving in GA? In Georgia, reckless driving (sometimes abbreviated in this article as "RD") is a motor vehicle offense defined (under Georgia's rules of the road) as driving is disregard for the safety of persons or property.
The Reckless Driving OCGA Statute. This criminal reckless driving charge Georgia wording under OCGA 40-6-390 in the Peach State tracks similar language in comparable statutes of other states.
What if I am charged with reckless and another person has died or been seriously injured in an accident? However, this serious motor vehicle crime is one the Peach State's predicate dangerous driving crimes that can support vehicular homicide GA or serious injury by vehicle GA felonies, and each requires jail time of up to 15 years in State prison, if convicted.
So, when involved in an accident, is reckless driving a felony? No, it is still a misdemeanor crime, but is one of the serious misdemeanors that can be the "predicate serious misdemeanor" crime that will allow a District Attorney to also add a felony SIBV or VH to the accusation or indictment.
Reckless driving first offense in GA. Most GA searches for the reckless driving crime are being made by drivers with DUI cases after being arrested for DUI in Georgia. These searches focus on finding a criminal justice attorney near me with an excellent track record for have a DUI reduced to reckless driving, for a couple of reasons.
First, if for drivers with licenses issued by another state, (e.g., SC, NC or VA) a reckless driving conviction may trigger a license suspension in those states, particularly reckless driving in Virginia. Your lawyer should check with top lawyers in the home state before accepting a guilty to a reckless driving ticket Georgia.
Second, although convictions on first offense Georgia reckless driving tickets are far less of a problem than being convicted of driving under the influence, a plea reduction to RD will not be enough for some clients, like those who drive company cars for many Fortune 500 companies. Uber and Lyft are two such companies.

OCGA Reckless Driving Charge in GA Is a Serious Driving Offense
Comparing reckless driving vs DUI Georgia cases. First, every DUI in GA results in driver's license suspension, whereas only drivers under age 21 who are convicted of RD face a license suspension. Second, because a DUI stays on your record for life, and can continuously "pop up" in job searches and other important future opportunities.
What if it is my reckless driving first offense? Some accused drivers cannot have a reckless driving misdemeanor conviction either. Some CMV (commercial motor vehicle) operators can lose their jobs from a 1st offense reckless driving. Hence, hiring an aggressive traffic ticket lawyer for your case and trying to avoid a reckless driving conviction is worthwhile.
The reckless driving GA code. Below is the statutory wording on the reckless driving GA statute, under O.C.G.A. 40-6-390:
Any person who drives any vehicle in reckless disregard for the safety of persons or property commits the offense of reckless driving.
Every person convicted of reckless driving shall be guilty of a misdemeanor and, upon conviction thereof, shall be punished by a fine not to exceed $1,000.00 or imprisonment not to exceed 12 months, or by both such fine and imprisonment, provided that no provision of this Code section shall be construed so as to deprive the court imposing the sentence of the power given by law to stay or suspend the execution of such sentence or to place the defendant on probation.

How Difficult Is It for a Criminal Lawyer Near Me to Reduce My DUI to Reckless Driving?
Initially, understand that most traffic attorneys never take cases to a trial, especially on serious charges like driving while intoxicated. This fact is important to know since prosecutors know who the "pleaders" are and who will fight cases all the way to trial.
Getting your DUI reduced to reckless driving Georgia depends upon five major factors:
Being able to show that a DUI conviction will create special, catastrophic issues for this driver, such as being a person who drives for her or his living;
That a reckless driving misdemeanor reduction can be punished similarly to a DUI case, but for the driver does not have his or her driver's license suspended, by operation of law.
Hopefully being able to show no prior O.C.G.A. reckless driving convictions for the client, especially as a prior reduction from an impaired driving arrest.
Where possible, being able to show that the police officer involved in this arrest is OK with the reduction.
Other specific, compelling reasons that this accused person deserves a break (e.g., is a single mom, supporting 3 children).
See this related article about how Mr. Head was able to successfully fight and beat an 8th DUI for a client and obtain a reckless driving reduction.

Just a word of caution, though. Some prosecutors simply will not reduce unless and until they know that the criminal defense attorney on you case will take the case to trial, and not just "threaten" to do that. Prosecutors hate to lose trials, and that fear drives most DUI case reductions to reckless driving.
How to get out of a Reckless Driving ticket in GA. Not just every DUI lawyer has a high success rate in achieving a reckless driving Georgia reduction when an initial drugged driving or drunk driving charge was written by the arresting officer.
Our Georgia lawyers, led by legal book author William C. Head (a law book author since 1991) have a proven record of doing this, and know how to get a GA reckless driving ticket dismissed, in many cases. In 2022, all 3 of our law partners are nationally published legal book co-authors.
The viability of convincing a prosecutor to agree to a reduction to a minor traffic ticket depends on the case facts and the court with which our law firm's attorneys are working. For example, if our client was driving at 90 miles per hour, this is a high-risk situation. Then is he (after being blue lighted) also had a failure to stop within a reasonable short distance, these can be highly difficult cases to negotiate.
Often, our strategy will be to suggest a proactive driver improvement demonstration by taking the defensive driving course offered by all driving schools in Georgia. The Georgia Department of Driver Services (DDS GA) will not suspend an adult driver (ages 21 and over) even for repeat reckless driving charges. States like NC and VA will suspend adult drivers, and SC will suspend adult-age drivers on a second RD conviction within 5 years.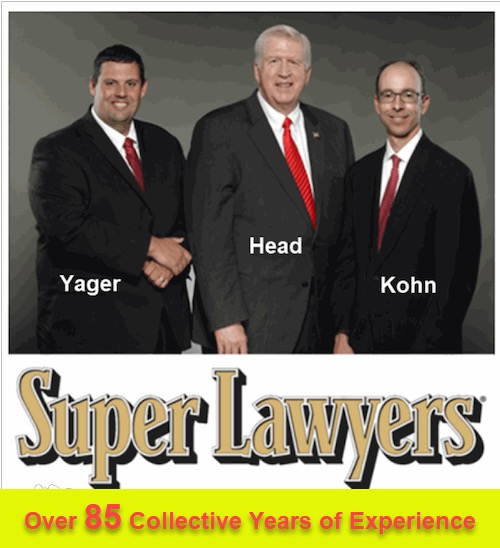 Our criminal attorneys near me in Atlanta bring 85 years of defending citizens of traffic crimes. This includes driving while intoxicated, RD, attempting to elude and officer and hit and run. See another related page about the 10 most common Georgia reckless driving Questions.
Georgia Reckless Driving Penalties: Misdemeanor vs Felony
If someone has received a reckless driving ticket, they should appear in person in court in every circumstance. In Georgia, RD is a "must appear" type pf serious driving crime. Also, because a jail sentence is possible, don't make things worse by having a failure to appear (FTA).
When the reckless driver is in a car accident leading to personal injury, the accused person should review legal industry credentials for Atlanta traffic lawyers near me and decide upon the best possible legal advocate to represent them in court. As with other highly important life decisions, our legal team prefers meeting face-to-face.
What is the Reckless Driving ticket cost? The penalties for a reckless driving offense in GA can be up to 12 months in jail and up to a $1,000 fine. Jail is not likely, but it varies depending on the underlying act. The judge usually incorporates some sort of defensive driving, community service, or probation.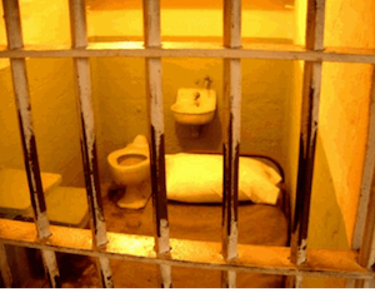 How serious is a reckless driving charge? When car crashes with other vehicles or pedestrians occur, however, the stakes get much higher. On a reckless driving predicate offense for SIBV or VH, these are the maximum state prison terms he or she is facing:
First Degree Homicide by Vehicle due to reckless driving – 3 to 15 years per death, which can be ordered to be consecutively served in prison.
Serious Injury by Vehicle due to reckless driving Georgia – 1 to 15 years per death, and these crimes can have consecutively served sentencing in State prison.
If the reckless driving offense also includes an additional driving under the influence charge, then the potential penalties could be more severe. Therefore, the accused offender needs a criminal defense lawyer Atlanta that has experience negotiating with prosecutors on such cases.
Call Today for Your FREE Consultation Lawyer & Receive Immediate Attention for Your Reckless Driving GA Case
Contact us 24 hours a day at our law firm's "always answered' phone number, 404-567-5515. Obtain afree criminal case review and receive valuable information via email from our law office near me.
The three award-winning Georgia attorneys near me at Georgia Criminal Defense travel the entire Peach State, to help citizens in legal trouble in for Georgia traffic crimes. For your FREE lawyer consultation, call today to learn how to protect your yourself from a possible unwarranted conviction.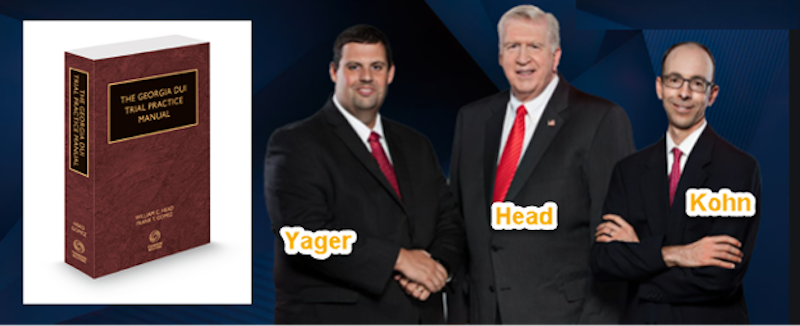 What do you have to lose, when the free legal advice with our litigation team's criminal lawyers near me can answer many tough questions? Delay will keep you in a constant state of worry and agitation, so why not shift that burden off your shoulders and put it on our shoulders?