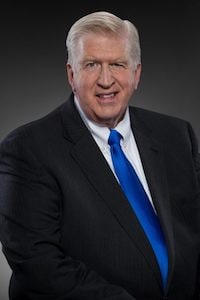 William C. Head
Download VCard
Phone: (404) 567-5515

5600 Roswell Rd Building H Ste 200
Sandy Springs, Georgia 30342
By: Cory Yager, Atlanta DUI lawyer and Criminal Defense Attorney in Atlanta GA

As is true in other states, a DUI in Georgia is a crime for which ANYONE behind the wheel can be accused of committing. An accusation (and even an ARREST) is not a conviction. See this series of YouTube videos about overly aggressive and incorrect arrests in Georgia based on GUESSWORK, and NOT SCIENCE.
Plus, as opposed to many intentional crimes and violent crimes (e.g., sex crimes, burglary, armed robbery, murder, aggravated assault, statutory rape, credit card fraud) that are most often the type of criminal law cases defended by a public defender or appointed criminal defense lawyer. These indigent clients get a FREE lawyer (paid by the local court where their crime was committed) to assure Sixth Amendment and 5th Amendment compliance.
By contrast to these serious felony offenses, driving under the influence is a specialty area of law and is often defended by private legal counsel. Plus, related felony DUI crimes like first degree vehicular homicide GA cases, vehicular feticide, hit and run, a fourth DUI within the last 10 years, habitual violator crimes and first-degree serious injury by vehicle cases are best handled by the top DUI lawyers in Georgia.
Atlanta DUI lawyer William Head is known nationally for his expertise in drunk driving defense. He represents clients in all parts of Georgia and has ventured out to other states (CA, NC, and MI) for some complex DUI-DWI cases in those jurisdictions.
This notoriety has come (primarily) from writing books on DUI laws in various states, lecturing at hundreds of legal seminars in over 35 states and in some foreign countries, attending the most advanced training in forensic science and trial tactics, and peer evaluation on such national sites as Martindale-Hubbell, Best Lawyers in America, AVVO and Super Lawyers.
William Head was Voted the Best DUI Lawyer in the Country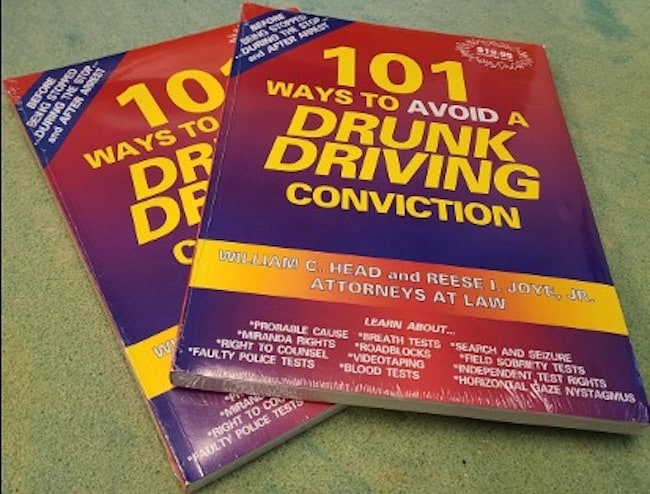 Atlanta DUI attorney William C. "Bubba" Head is Georgia's most renowned drunk driving lawyer. In 2003, a national vote of the full membership of the National College for DUI Defense (800 members) named Mr. Head the best DUI attorney in the USA. This is the only time that organization voted on that issue.
Anyone who works within the criminal law field, including judges, prosecutors and police officers know the name "Bubba Head." Mr. Head is in his 43rd year of being a criminal defense lawyer. However, even the best DUI lawyer in the country is only as good as his or her dedication to winning for each client.
Facing a driving under the influence (DUI) charge is an intimidating experience. A drunk-driving conviction can lead to jail time, a suspended driver's license, expensive fines and surcharges, probation for a full year, plus the cost and inconvenience of a possible ignition interlock device being on your vehicle. On top of these costs, expect higher DUI insurance rates, and a permanent criminal record, if convicted
Due to constant legislative changes, DUI law is an increasingly difficult minefield for general practice law attorneys to navigate. When it's you who is accused of violating the law, you need an attorney in your corner who understands the complexities of Georgia DUI laws at the second and third level of complication.
Biographical Information on Georgia Super Lawyer Bubba Head
Mr. Head began his education at the University of Georgia, graduating with a degree in history, with honors in 1973. Bubba then continued his education at UGA School of Law, receiving his law degree in 1976.
Bubba Head remains actively involved with a variety of professional legal organizations. He is a co-founder and a former regent of the National College for DUI Defense, which educates other attorneys in DUI defense. He is one of the only four Board Certified DUI attorneys in Georgia. Mr. Head also is a life member of both the National Association of Criminal Defense Lawyers and the Georgia Association of Criminal Defense Lawyers. He is a Champion Member of the Georgia Trial Lawyers Association.
Other organizations of which he is a member include: the American Trial Lawyers Association, the Atlanta Bar Association, and the Georgia Defense of Drinking Drivers, an organization founded by Mr. Head and another Atlanta DUI attorney in 1992. These DUI lawyers, though competitors, collaborate with each other to find cutting edge answers to complex DUI law issues.
Super Lawyers is a rating service of outstanding lawyers from more than 70 practice areas who have attained a high degree of peer recognition and professional achievement. Their selection process includes independent research, peer nominations. These nominations and peer evaluations let Georgia lawyers name attorneys in a wide range of law practice areas before calling for a vote of all super lawyers
Criminal defense attorney Bubba Head has been named to every list of superlative legal professionals in Georgia. This is a partial list:
Recognized by Best Lawyers in America longer than any other Georgia DUI lawyer
Super Lawyers (for 16 straight years)
Martindale–Hubbell 5.0 and Preeminent (highest rated for Ethics and Practice Skills for over 20 years)
Avvo.com – 10.0 (highest rating possible)
Georgia Trend Magazine
Atlanta Journal-Constitution
US News & World Report Best Law Firms in Georgia (Tier 1) for over a decade
Georgia native William Head is highly regarded in the world of legal publishing due to his extensive knowledge on all things DUI-related. He is the author of The DUI Book, which is a special book written for clients, and covers legal principles nationwide. He is also the author of 101 Ways to Avoid a Drunk Driving Conviction.
Mr. Head is the sole owner of William C. Head PC, and acts in an "of counsel" role at Kohn & Yager, LLC, one of the top-rated criminal defense and DUI law firms in Georgia. Both Larry Kohn and Cory Yager have spent their entire legal careers working side by side with Mr. Head. Their law firm in Sandy Springs provides a FREE consultation to prospective clients facing a DUI prosecution (felony or misdemeanor) or felony criminal offense in the State of Georgia.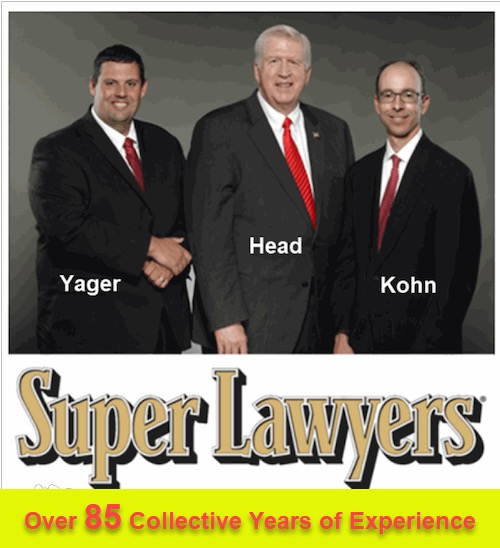 In addition to being known as an award-winning trial lawyer for criminal cases, Mr. Head has handled civil litigation cases for his whole career. Super Lawyers lists him for this category, too.
If you have recently been charged with DUI in Georgia and are interested in a no-obligation initial DUI case consultation FREE of charge, please contact our law firm today. Dial (404) 567-5515. Our office responds 24 hours a day, 7 days a week, and on all holidays. Get immediate attention and always be talking with a law partner, and not a paralegal or associate.
Education
J.D., UGA School of Law
B.A., University of Georgia
Jurisdictions Admitted to Practice Georgia

Professional & Bar Association Memberships
National Association of Criminal Defense Lawyers
Georgia Association of Criminal Defense Lawyers
Georgia Trial Lawyers Association
American Trial Lawyers Association
Atlanta Bar Association
Georgia Defense of Drinking Drivers