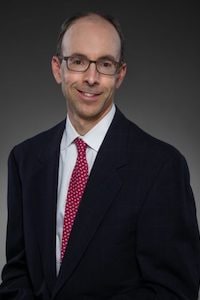 Larry Kohn
Download VCard
Phone: (404) 567-5515

5600 Roswell Rd Building H Ste 200
Sandy Springs, Georgia 30342
Don't let a criminal charge or driving under the influence charge affect the rest of your life. If you recently were arrested for DUI, you should contact a defense attorney who specializes in DUI cases. Even a first-time offender is subject to jail time, probation, fines, community service, and driver's license suspension.
Lawrence A. "Larry" Kohn has over 20 years experience as a criminal defense attorney in Georgia. He received his undergraduate degree from Emory University. After working in the securities industry he went back to Georgia State Law School. Despite working over forty hours a week for his current partner, William Head, Larry graduated magna cum laude while simultaneously working at Mr. Head's law firm. Larry was ranked seventh in his law school class of over 200 students.
Attorney Kohn knows how important it is to remain current on what is happening in the field of DUI law. He is a regular speaker to other attorneys at statewide programs on DUI issues. Discussion topics have included:
Handling Administrative Driver's License Suspensions and Revocations
Defending a DUI
Defending Drinking Drivers
Defending Traffic Cases
Recent DUI Law in Georgia
Analyzing DUI Cases for Trial in Georgia.
Larry Kohn has chaired several statewide DUI trial programs for Judges, Prosecutors, and Defense Lawyers. He is an NHTSA-certified instructor to train law enforcement on field sobriety tests. He has taken extensive courses on blood, breath, and urine testing. Larry has attended the National College for DUI Defense, which was presented at Harvard University.
Attorney Kohn is an active member of the Georgia Association of Criminal Defense Lawyers (GACDL).
Mr. Kohn has handled thousands of criminal and DUI cases with successful results. He loves his job and will do whatever it takes to get the best results for his clients. He always will return calls and emails in a prompt fashion and will handle your case as if you were a family member or his closest friend.
In His Own Words
My name is Larry Kohn and I graduated in 1994 from Emory University. Upon graduation I went to work in the financial services field but realized that really wasn't what I wanted to do. I entered law school over at Georgia State and my father told me that I would have to pay for school myself.
I got a job in law school and worked all three years clerking for William C. "Bubba" Head, Georgia's top criminal defense lawyer and top DUI defense lawyer. Upon graduating number seven in my law school class where most people go to work for big firms, I decided to stay doing what I love – helping people who were charged with criminal offenses. I love what I do. I love being a criminal defense lawyer and I think it's conveyed in my work.
Education
J.D., Georgia State Law School
magna cum laude
B.A., Emory University
Professional & Bar Association Memberships
Georgia
Member Since: 1998
William C. Head, PC Law Firm
Member Since: 1998