Georgia Speeding Tickets
By: Larry Kohn, Speeding Ticket Attorney in Atlanta, Georgia
Georgia speeding ticket fines are legendary. Gov. Lester Maddox identified the City of Ludowici for handing out speeding tickets to Yankees on their way to Florida. Current day NMA online bulletins post monthly speed trap warnings for certain GA locations. So, the fear of a Georgia speeding ticket out of state driver is widespread and goes back for half a century.
Plus, some callers to our traffic ticket lawyers near me ask "how many points is a speeding ticket in GA? The general rule is that points are assessed when a speeder is convicted of exceeding the posted limit by 15 mph or more. Moving violations for less than 15 miles per hour overage will not be posted at the Georgia DDS (our state's DMV), so your insurance company should never know about your lead foot.
Georgia speeding laws are set forth in two different manners. First, depending on the roadway involved and "safety factor" present in certain locations, the Peach State has maximum legal speeds for those situations. These top limits are known as "absolute" speed limits.
Safety factors can be driving on an unpaved road, or in a school zone, or in highly congested areas like neighborhood streets. In these statutorily defined areas, a driver cannot exceed that maximum limit without risk of facing a Georgia speeding ticket. This means going 1 mph higher can result in a traffic citation.
Georgia Speeding Ticket Cost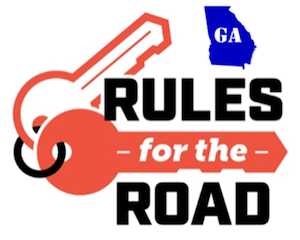 Interestingly, Georgia ticket fines are higher when a driver is speeding in Georgia in such areas. You may have encountered signs that alert you to this fact, such as in road construction zones. Knowing the spots where GA speeding fines are boosted can possibly avoid a traffic ticket near me and the related insurance rate hike.
The absolute speed limit locations as set forth in GA Code Sections 40-6-181, 40-6-182 and 40-6-183 are as follows (unless other signage reduces that limit due to hazardous conditions):
Laws in Georgia for school zones were changed in 2018. The rules apply to public or private school, under Georgia Code Section 40-14-18;
30 miles per hour in urban areas and residential districts that will be marked by signs;
35 M.P.H. on unpaved roads;
65 miles-per-hour on sections of divided highways (those with a grass, concrete or other separator) without full access control on the state of GA highway system;
70 mph of federal interstate highways; and
55 miles per hour on other roadways.
Speeding Laws in Georgia Follow Common Sense Rules
Basic speeding law in GA calls for motorists to not drive at a speed greater than is "reasonable and prudent under the prevailing visibility and weather conditions and having regard for the actual and potential hazards then existing." In other words, a driver must always drive at a safe speed using common sense for each situation presented. Snowmageddon in Atlanta GA from the storm of 2014 is the worse-case scenario for this commonsense rule.
How Much is a Speeding Ticket in Georgia?
Most speeding violations near me are misdemeanors in Georgia. Generally, a misdemeanor is punishable by up to $1000 in fines and/or a maximum 12 months in jail. However, speeding offenses typically do not result in any jail time.
The cost of a speeding ticket in Georgia depends on where the violation occurred, the amount by which the motorist exceeded the speed limit, and the motorist's driving record. Note that drivers facing a repeat speeding conviction are not "capped" by the number below.
Generally, the maximum fines for a first speeding violation in GA are: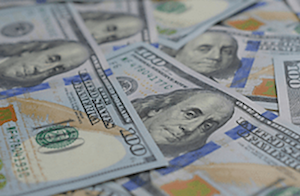 $0 for exceeding the limit by five miles per hour or less
$25 for exceeding the limit by more than five but not more than ten miles per hour
$100 for exceeding the limit by more than ten but not more than 14 miles per hour
$125 for exceeding the limit by more than 14 but less than 19 miles per hour
$150 for exceeding the limit by at least 19 but less than 24 miles per hour, and
$500 for exceeding the limit by at least 24 but less than 34 miles per hour.
WARNING: Highway Work Zones Pose a Great Risk, Plus the Super Speeder Georgia Issue
Speeding violations that occur in highway work zones are misdemeanors of a "high and aggravated nature." Fines and surcharges can reach $2000 in fines, plus serve up to 12 months in jail, or both.
For all speeding violations, the judge will impose various fees—in addition to the fine—that will substantially increase the final cost of the citation. These types of problems are why many drivers facing speeding charges hire a traffic ticket attorney.
Additionally, for high-speed scofflaws, super speeder GA "tax" of $200 is assessed AFTER conviction at your traffic court, on top of your fines, surcharges, and other punishments. Ignoring the DDS Georgia letter requesting additional payment has caused thousands to learn (the hard way) that their license will be suspended in Georgia.
Georgia judges also have the option of ordering convicted motorists to complete traffic school or even suffer a license suspension for certain outrageous cases. The defensive driving course which is for 6 hours may be in addition to or instead of paying the fine.
Lawyers Near Me to Fight Speeding Tickets
Our Atlanta attorneys handle the 14 counties near the Georgia State Capitol. Plus, our lawyers in Atlanta have built a statewide network of GA speeding ticket lawyer for handling cases too far out of metro Atlanta to be affordable for those facing a speeding ticket.
Get a free consultation with our award-winning ticket lawyers, ex-cop Cory Yager, Larry Kohn, and Bubba Head. (404) 567-5515. Our law office can help locate proven traffic ticket attorneys near me, anywhere in Georgia.
Georgia Speeding Points, and how many points on your driving record in your home state. How to Pay the DDS GA costs and ticket online, and in most courts, your citation will have an online method.
Georgia Department of Driver Services website license suspension information (the Georgia DMV)