Super Speeder Ticket Georgia: How to Fight It

By: Ex-Cop Cory Yager, Martindale and Super Lawyer Ratings for a Traffic Ticket Lawyer and a Top Criminal Lawyer Near Me
Fight or Pay Super Speeder GA Ticket? This article focuses on how to fight a super speeder ticket in Georgia. It also discusses what happens if you get a super speeder ticket in Georgia. Additionally, the article explains how much is a super speeding ticket in Georgia?
Unlike any other state, Georgia has over 1,000 different traffic courts that process GA traffic offense cases. Our traffic ticket lawyers are sometimes able to get an interstate speeding ticket dropped to 84-in-a-70-speeding ticket in GA, which does not get reported to other states.
Any driver convicted of speeding (or missing his or her court date) also CAN go to jail, by the way. The issue never is "how much does a super speeder ticket cost," since that is just a small financial assessment. When the DDS GA notice is mailed out and not paid in 30 days, and then another 90 days pass, the scofflaw driver is then suspended, by Georgia's Department of Driver Safety., after those 120 days pass.
Do you have to go to court for a super speeder in GA? Sometimes, but if you provide a power of attorney for your lawyers in Georgia to act, then likely not. Here is the language of the OCGA super speeder law, 40-6-189.
Do not call our law firm just before your court date. One of the secrets to resolving traffic misdemeanor cases successfully is finding the right criminal defense attorneys. (Yes, a traffic violation like speeding is a crime, in GA.)
Missing court can cost your driving privileges. If you procrastinate about what to do and call us at the last minute before your court date, our ability to help you may be limited. We will likely have you contact the court and try to reset the court appearance.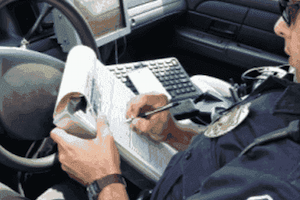 Helping on any Super Speeder Georgia. No single speeding violations law firm in GA can "independently" provide an accused driver with legal representation 1,000 different traffic ticket courts in Georgia. However, if the Georgia citation was written outside our coverage area, our traffic lawyers can refer you to a local legal professional that covers traffic violations in your nearby court location.
Our metro Atlanta law firm handles tickets for misdemeanor Georgia speeding laws in our metropolitan Atlanta area and have a network of capable, seasoned, local traffic ticket attorneys across all other parts of Georgia. So, contact us to find your best bet to minimize GA speeding fines and keep points off your record and minimize the impact on your car insurance and pocketbook.
Super Speeder Ticket Cost GA: How much does a Super Speeder Ticket cost in Georgia?
In GA, how much is a super speeder ticket? A Georgia super speeder fine is a flat $200, and this carries no points. If you missed the deadline to pay it, you suffer an immediate suspension in GA, and later will be charged a $50 reinstatement fee.
But the criminal case ticket can be as much as $1000 plus surcharges. Some places may charge less, like $600 or more as the base fine. Plus, since the COVID pandemic, judges in many traffic court locations in GA are putting high speed drivers in jail for excessive speeding (e.g., going 100 MPH or more).
What about for a Super Speeder GA under 21? Complex issues arise for any super speeder under 21 Georgia case. This is because a ticket for going 15 MPH or more over the limit suspends these drivers.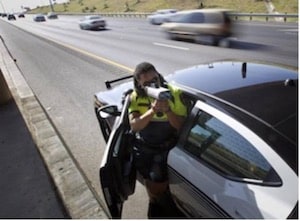 Driving "points" will follow almost all criminal traffic court cases. Up to 6 points can be added for one speeding ticket. So, underage drivers get hammered, on any super speeder ticket in GA under 21.
With a $1000 fine and all state surcharges and assessments, this total cost will be a little bit short of $1500, in total fines and fees. And that expense is BEFORE getting your updated car insurance rates and being later billed for the $200 Georgia super speeder cost. Plus, some drivers find that their state driver license bureau suspends or revokes them anyway!
A Speeding Ticket in Georgia is the theme of many TV shows and movies. The Georgia speeding ticket cost is not just what you pay in court. Just for the speeding at 15 mph or more over the limit, you can have "demerit" points added to you GA DDS (other state DMV-DPS-BMV), plus can be required to do jail time.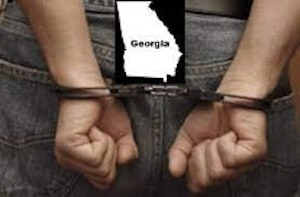 More about the Georgia super speeder law. However, there is no such thing as super speeder GA points, since paying the $200 is just a means or extra revenue collection. This Georgia super speeder payment is NOT collected by your criminal court. It is a second tax collection, coming from the Georgia Department of Driver Services, once the criminal case is concluded.
How many miles over is a super speeder? The calculation is not that simple, like Virginia's reckless driving law. Depending on the type of road or highway, you can possibly be driving 84 mph on a divided highway with multi lane roads and not be subject to a Georgia super speeder fee, if the posted limit was 70 mph.
Which of the following drivers can be classified as a "super speeder" GA? (1) driving in GA on any road, at over 85 mph; (2) driving at 75 mph in a 45-mph zone on a divided highway; and (3) drivers under the age of 21 exceeding the posted speed limit by more than 15 mph? The answers are (a) and (b) but not (c).

Paying Georgia DDS Online – Pay Super Speeder ticket in Georgia
I just want to Pay Super Speeder GA. If you failed to hire a lawyer to handle your criminal case (and try to avoid the super speeding fine), and now simply need to pay a super speeder assessment, go to the DDS Georgia website: http://www.dds.ga.gov/. Also, read more at https://www.superspeedergeorgia.org.
Georgia super speeder pay address. The DDS GA mailing address for money orders is: Georgia Dept. of Driver Services, P.O. Box 80447, Conyers, GA 30013. Atlanta Criminal Defense Attorneys for Speeding Tickets and Super Speeder GA Cases.
Does a Georgia speeding ticket formally charge me of a crime? Yes, speeding in Georgia is a misdemeanor NOT a traffic infraction. Make the FREE call and learn your legal rights, your options to fight or negotiate, and the potential penalties for speeding in Georgia.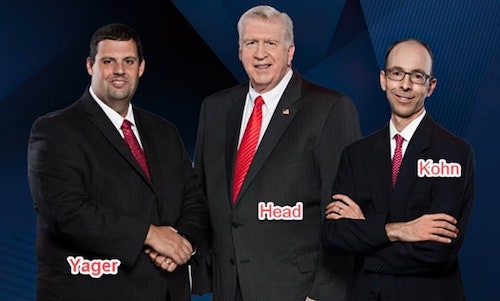 Don't just go to court alone and expect the case to be continued. In almost all Georgia traffic courts, we can get a Power of Attorney from you and keep you from having to appear. For every misdemeanor traffic offense, our Constitution guarantees every defendant to trial by jury, even on traffic tickets.
Call Larry Kohn, Cory Yager, or 45-year veteran traffic lawyer near me in Atlanta, William C. "Bubba" Head, and get honest answers to all your questions. Tell our Atlanta attorneys everything that happened and everything you remember about your driving conduct and the officer's interactions with you.
Contact us online today or (for a FREE lawyer consultation) call today at (404) 567-5515 to have your initial, no-cost ticket attorney consultation with attorneys near me in metro Atlanta.
What is the number of points at which I will be suspended? This depends on the age of the driver, so see this Georgia points on license link.
Which Gwinnett County courts handle criminal traffic cases like DUI in GA, hit and run GA and speeding?
What is the busiest traffic court in Georgia? Atlanta Municipal Court