Bail Bonds Near Atlanta Detention Center
By: William C. Head, Atlanta DUI Attorney Board-Certified in Drunk Driving Defense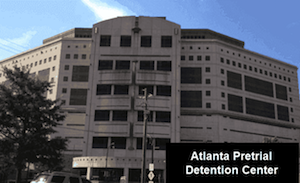 As defined by Georgia law, a bail bond is simply the amount that a court requires for a detainee to be released from jail until the Atlanta court case is resolved. Typically, a bond amount for misdemeanor traffic offenses is set by a bond schedule, established by the Atlanta Municipal Court judges, for use by the City of Atlanta Georgia jail. However, a DUI exception currently exists for getting an immediate bond set, if you face criminal charges for an Atlanta DUI.
The official name for this Peachtree Street downtown jail is the "Atlanta Pretrial Detention Center." The detention center's address is 254 Peachtree Street, SW, Atlanta, GA 30303. These helpful contact numbers may facilitate your bond release efforts: 404-865-8001 or (404) 865-8010 . The fax number is: (404) 658-6064. When searching for lawyers near me to help with your Atlanta DUI, go with a law firm that has thousands of traffic and DUI cases under its belt in the Municipal Court of Atlanta.
Why City Of Atlanta Bail Bonds For DUI Are Difficult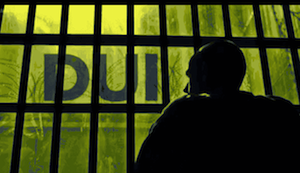 Previously, a pretrial release for Municipal Court of Atlanta DUI cases was quick. However, in the last year or so, any arrest for drunk driving or drugged driving can take longer and is more complicated. The bond hearing may not be heard until Sunday morning or Monday morning.
By contrast, Fulton County Jail on Rice Street has "scheduled" bond amounts and offers pretrial release for those with cash or an approved commercial bonding company. One silver lining may be that any jail time served gets credited on the case, for any DUI penalties or other fines in Municipal Court of Atlanta .
CALL OUR LAWYERS IN ATLANTA NOW to learn if a criminal lawyer Atlanta GA with our law firm near me can assist you.(404) 567-5515 . Detainees with accidents or prior DUI convictions pose a more difficult challenge, but if you can afford private legal counsel, why not get a FREE consultation with our award-winning criminal defense lawyers?< p>
an atlanta DUI lawyer can help answer any questions you may have regarding the bond at the Atlanta pretrial jail, where arrestees are taken until bail is paid. A local attorney will have experience dealing with a client's bond in Atlanta DUI cases. Larry Kohn and Cory Yager are my law partners, and (collectively) we have been in court in Atlanta over 1,000 times!
Things to Know About Posting Bond For DUI In Atlanta
If the person posts cash, he or she is going to get all of that cash back, minus any processing fees. Bonds can be posted by cash, by property, or by using an approved bonding company, which gets paid a fee for bonding out the person. For example, a bail amount of $2,000 may cost from $240 to $300 (12% to 15%), and then the Atlanta bail bonds company that stands behind that bail bond amount earns a fee that is non-refundable later.
In Atlanta, 24 hours after an arrest, an individual is informed of the charges against them and the bond they can pay out. If they choose not to bond out, they will stay in Atlanta jail and be brought in front of the judge the next available morning when court is held. In an arraignment for a DUI charge, the detained person enters a plea of guilty or not guilty. DON'T plead guilty!
When Problems Arise For Posting Bond in Atlanta GA
First, only those bonding companies that are "approved" by the City of Atlanta can provide bail bonds. Second, you'll notice that most companies opt to use a memorable or catchy name starting with a number or the letters A, B, or C so that they show higher up on the list posted on the wall. Examples of such "bail bondsmen" names include Alpha Bonding, 2 nd Chance, Cagle Bail Bonding, 1st Choice, Free at Last, and In His Hands. Third, just because a bonding company is approved in nearby Fulton County, Clayton County, or is a bondsman Alpharetta, this fact won't necessarily mean that he or she is approved by the Atlanta Jail.
In addition to the helpful guidance and advice given above, a criminal defense attorney Atlanta may be able to represent you or a loved one and get a bond amended or the bond lowered if a problem has arisen. In some situations, if you call our law office early in the arrest process, we MAY be able to help your loved one get out of the Atlanta Jail quicker.
For those capable of hiring private legal counsel, our law firm can assist. If an appointed lawyer is going to be needed, contact the public defender's office for the Atlanta City Court. Their office is located at 236 Forsyth St SW, Suite 500, Atlanta, GA 30303. Phone: (404) 658-6838.
Warning: Don't Miss the 30-Day Deadline After a DUI Arrest
When released from jail, you should be getting a copy of the ticket, any breath alcohol test results sheet, and a Georgia DDS 1205 Form. This DDS form is an ADMINISTRATIVE license suspension form that threatens your RIGHT TO DRIVE for up to a FULL year!
This sheet of paper is issued by the arresting officer (Georgia State Patrol or Atlanta Police Department) for a DUI refusal, or for those who took the Intoxilyzer 9000 test after being taken to jail in Atlanta. This 30-day driving permit MUST be appealed OR the interlock option must be taken. Again, call our attorneys in Atlanta for guidance. Reach a 24-hour lawyer Atlanta at(404) 567-5515 . LATE efforts to file past 30 days are USELESS.
If Convicted of a DUI, Probation is Mandatory for 12 Months
Under Georgia DUI laws , every conviction of impaired driving carries a mandatory 12-month period of probation, less any days served in the Atlanta Jail. If the DUI case is reduced to reckless driving, probation is generally required, but (with some judges in Atlanta) probation can become terminated or become non-reporting after several months have passed. "Non-reporting" is when an individual does not have to report to a probation officer any longer, in person or via phone or fax.
Contact an Award-Winning Atlanta DUI Lawyer
Hiring a Georgia DUI lawyer is an excellent opportunity to start working on the case and gathering evidence before it dissipates. An individual facing a DUI in Georgia should keep in mind that the City of Atlanta is going to move the case quickly, so it is important to get a DUI lawyer Atlanta involved early. Discussing a bond in Atlanta DUI cases with your attorney may make or break the case ahead of you. A skilled DUI attorney will want to move their client's case along as quickly as possible.
Links About DUI Laws in GA and Our Georgia DUI Attorneys
Alcohol and Drug Substance Abuse Counselor Link
Links About Administrative License Suspension