Cherokee County Traffic Ticket Lawyers
People often believe that once a Cherokee County police officer has issued them a traffic ticket, they are automatically guilty. However, just like any other accusation that a person has broken a law, people are innocent until proven guilty.
While a police officer may think that a Cherokee County traffic ticket violation occurred, a court is by no means required to accept this as fact. On the contrary, an individual who has been issued a citation has the right to contest what that officer says.
Whether the violation is a serious one requiring a court appearance or is a minor one that calls for a simple fine, a defendant has the right to be heard in court. However, there is a specific procedure that must be followed in most traffic cases.
A qualified criminal attorney near me will have experience representing clients who have been issued citations related to traffic offenses to contest those accusations in court. Contact a Cherokee County traffic lawyer today and know that you are in capable hands.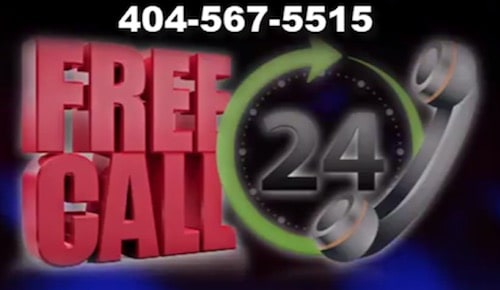 Examples of Cherokee County Traffic Violations
Many traffic tickets are issued for common reasons. Violations such as speeding, failure to signal, and not stopping at a stop sign, are all well-known to the general population.
Despite the fact that a guilty finding on these violations may only result in a fine and a mark on a person's driving record, a defendant in these matters still has the right to contest the accusations in court.
There are also other, more serious traffic offenses that fall under the sphere of criminal acts. These include:
Leaving the Scene of an Accident with Bodily Injury GA Code 40-6-270
Driving with a Suspended License GA Code 40-5-121
Driving Under the Influence GA Code 40-6-391
These charges are handled under the criminal justice system, and potential penalties include jail time and loss of license. In some of these cases, a person will be arrested by the officer on the scene.
In others, a ticket will be issued as with other traffic violations, but the ticket issued will have a date and time listed for a court appearance.
This initial court appearance will be a criminal arraignment where important issues, such as bail and the status of the individual's driver's license, will be discussed. If they do not appear in court, a warrant will be issued for their arrest and their license may be immediately suspended.
Whether you are fighting a relatively minor traffic violation such as speeding or failure to stop, or are facing criminal charges related to driving, a speeding ticket lawyer can help.
Fighting the Ticket in Municipal Court
Many people do not know that they do not have to accept the fines and license points that come about from a guilty finding on a traffic violation. People have the absolute right to contest the ticket in court.
This includes both the right to a trial and the right to confront the accusing officer. Unfortunately, because this is not a criminal charge, there is no right to seek the representation of a public defender.
A Cherokee County traffic lawyer can provide representation in these cases and can eloquently state a defense and cross-examine the appearing officer.
The first step that someone needs to take is to examine the ticket they have been issued for instructions on how to request a court hearing. Tickets vary by location, but all are required to have both contact information for the local court, as well as a deadline for requesting a hearing.
If the individual does not file their request for a hearing before this date, they forfeit their right to have the hearing.
After the request for a hearing is received, a date will be formally set at court and they will be notified by a clerk. This will not only be the formal entering of a not guilty plea but may also be when the trial to determine the person's case will take place.
At this hearing, the police officer who issued the ticket will be required to appear and to testify. The recipient of the ticket also has the right to question this officer as well as to present any evidence that you have of why you should not be held responsible. After that, the judge or magistrate will issue a ruling.
What a Cherokee County Traffic Attorney Can Do for You
Whether a person is charged with a criminal act resulting from their super speeder GA driving or is contesting a ticket, a Cherokee County traffic lawyer is here to help. They can guide you every step of the way from ensuring that the deadline to request a hearing is met, to appearing with you on your behalf in court to present a defense.
If there are criminal charges pending, they will be at your side from arraignment, through pre-trial hearings, to a potential trial. Take a positive step to protect your driving record, financial freedom, and personal liberty. Contact one of our traffic ticket lawyers at Kohn & Yager now. Talk to ex-cop Cory Yager or highly reviewed Larry Kohn during your free initial consultation either in our Sandy Springs law office or over the phone at (404) 567-5515.