Criminal Defense Attorney Atlanta: Larry Kohn

By: Lawrence A. Kohn, Criminal Defense Attorney Atlanta GA Since 1998
Being accused of criminal charges in the metro Atlanta area is mind-numbing. You may have never had to deal with criminal matters before. Yet now your entire world revolves around the selection of an Atlanta criminal lawyer. Limit the search to those warriors who have built a reputation in the criminal defense practice area for being the best criminal defense attorney Atlanta.
Having the state of Georgia government and all its resources and money accusing you of criminal acts requires you to look at listings for criminal attorneys near me. For those who are indigent, the State had a public defender in each county are available for families of indicted men or women who lack the resources for private defense of criminal charges.
In searching for the right private legal counsel who represents clients in criminal justice cases, your selection will likely be from Gwinnett County, Cobb County, DeKalb County, Fulton County Georgia, or Clayton County Georgia. That is because these five Atlanta metropolitan counties represent about half of all criminal prosecutions in the Peach State.
A criminal defense attorney Atlanta GA from our metro office will handles cases statewide, if needed. However, our Georgia lawyers are based in the Atlanta area due to this being ground zero for criminal prosecutions.
Sorting Through Fulton County Criminal Lawyers in Search of the Best Attorneys
A Georgia criminal lawyer who achieves a place your best criminal defense lawyer list should have years of experience as a criminal law attorney. Plus, certain legal organizations "rate" all categories of lawyers in the United States.
These top 4 lawyer ratings services should have recognized the criminal law firms Atlanta whose partners have top attorney ratings with ALL these consensus legal awards services. If you filter out those Atlanta criminal attorney legal advocates lacking these recognitions, you are on your way to finding a best criminal defense lawyer near me.
These four top-level, peer-review services are:
When You Have Been Arrested or First Learn of Pending Criminal Charges
Whether you are under police investigation, have been arrested, or are facing charges, having an advocate familiar with the criminal justice system is imperative. In very few of your personal decisions in life beyond selecting a surgeon for complex surgery is experience more important that in criminal defense matters.
If charged with a crime in the Atlanta, Georgia area, don't delay in obtaining legal counsel. Our three-partner legal team brings over 83 years of dedicated criminal defense to the table.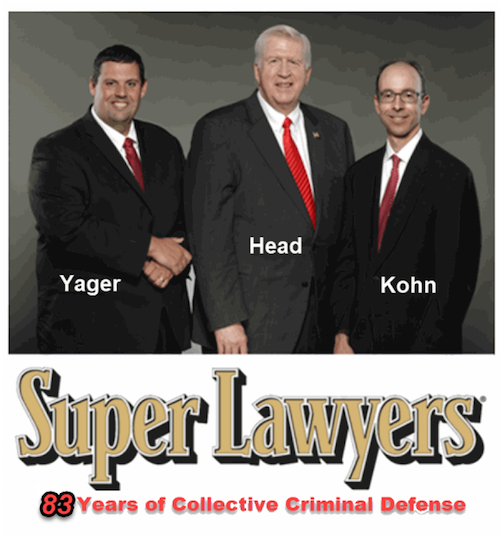 A consultation with a law partner from our law firm can ease your mind, in most cases. Plus, when you have our litigators helping you, all your legal rights will be protected. The last thing you need to be doing is talking to ANYONE other than a criminal law expert, who has "privilege" (confidentiality) as to anything you tell him or her.
Your journey through the legal system needs a pilot when your freedom and quality of life are at risk. For decades, our entire law practice has been built around obtaining extraordinary results for our criminal law clients in Georgia.
When considering a criminal defense attorney, you should check online for each candidate's experience, credentials, and legal fee alternatives. Our criminal law office has always offered a free lawyer consultation for criminal cases.
Plus, a face-to-face meeting is important for purposes of discussing payment plans. Then, we give you a timeline for how the case will progress through the criminal justice system and what types of motions and pleadings will be filed by our attorneys in Atlanta on your behalf.
The Three Primary Reasons Quick Action in Retaining Counsel Is Essential
Already mentioned above is the need to only share confidential and potentially incriminatory information with your lawyer. Our laws in America give you "privilege" to openly talk with your legal advisor and this is the first, cardinal rule of criminal defense law.
Second is the fact that early involvement by an attorney can sometimes mean a fast resolution of a criminal case. In one recent Statesboro GA case, the legal matter was dismissed within a week after arrest, due to the client bringing all paperwork to our criminal attorney immediately after arrest.
The third advantage to an accused citizen is to not miss the chance to solve some cases with a non-trial option. By understanding that the only time that you can be sentenced to prison or jail time is at trial, our lawyers want to HELP YOU avoid trial whenever possible.
This last reason may be the best. So, consult with a criminal defense lawyer early in the criminal litigation process to preserve your legal options. By way of example, such options as conditional discharge, or a diversion program, a drug court program (or other accountability court) or first offender act plea bargain may have a limited "window of opportunity" in some criminal prosecutions.
To meet at our main officer, a Sandy Springs criminal defense lawyer will schedule an appointment at your convenience. Our law group meets clients every single day, including weekends. Very few other lawyers in Atlanta will accommodate your needs like that.
Martindale-Hubbell Best Law Firms in America Super Lawyers Best Lawyers in America
A criminal justice lawyer in Georgia will be adept at handling a range of criminal cases for accused citizens such as:
Drug possession, trafficking or distribution felonies for cannabis, marijuana, meth or other drugs
Theft charges such as credit card fraud, shoplifting, theft of services
Domestic violence (also known as family violence) that often deals with a TPO being filed
Serious injury by vehicle in Georgia
Sex crimes like prostitution, rape, obscenity, child molestation, sexual battery, and sexting
DUI defense, misdemeanor, or felony, including child endangerment charges
Vehicular Homicide GA
Child abuse
Internet crimes of all types
Aggravated assault or aggravated battery
Early in the pre-indictment process, citizens facing criminal charges in Georgia need to have the investigation skills and trial prep techniques of top criminal defense attorneys in Atlanta. This is equally true at each stage of a felony or misdemeanor prosecution.
Atlanta criminal law firms will know the State laws, local court practices, and the law enforcement personnel assigned to your case. Being arrested in Sandy Springs, Brookhaven, Roswell, Smyrna, Decatur, Dunwoody, Lawrenceville, Midtown, Buckhead, West End or elsewhere the greater Atlanta area. Retaining an experienced Atlanta criminal defense lawyer is the first step.
Select your advocate based on expertise in understanding your criminal charge, plus the track record and credentials needed to help resolve your criminal case. Why settle for cheap lawyers or even average lawyers when you need the very best criminal defense attorney to help guide your case through this journey?
Our Criminal Lawyers in Atlanta Make It Easy to Meet with Us
To meet at our main office, a Sandy Springs criminal defense lawyer will schedule an appointment at your convenience. Our law group meets with clients every single day, including weekends, Thanksgiving Day, and New Year's Day.
Our law team works every day, and not just Monday through Friday. Very few other lawyers in Atlanta will accommodate your needs like that. Our Atlanta attorneys understand that making ourselves available is one important way that our team can alleviate your stress levels.
Meet our criminal attorneys Atlanta GA at our north Fulton County office or Marietta GA Cobb County office or set up a time for a Facetime™ conference, or other conferencing method. Our law group has offices in the Roswell-Alpharetta area and downtown Atlanta at 235 Peachtree Street.
Whether charged with DUI, domestic violence or a serious injury by vehicle case caused by reckless driving or drunken driving, our lawyers can be with you in court to fight your criminal offenses.
When it comes to fighting back against serious criminal charges, no substitute exists for zealous, knowledgeable, and experienced representation. The stakes are simply too high to leave your prospects for winning in the hands of a novice.
Whether you need representation for drug possession, child neglect or simply want to hire the best Atlanta DUI defense lawyer, our legal advice is available to you at a free consultation. Our legal team is confident that you will see and FEEL a difference in our approach to defending your criminal case.
To learn more about your rights and to discover how an Atlanta criminal lawyer with our law firm can help protect them, contact us today. DIAL our 24-HOUR NUMBER: (404) 567-5515. Obtain a FREE lawyer consultation and ask about our attorneys' fee payment plans for your legal fees.
Get FREE legal advice from former cop and top-rated DUI Atlanta lawyer Cory Yager.
A criminal defence lawyer for over 23 years, Larry Kohn has over 510 FIVE–STAR AVVO reviews and has been named to Super Lawyers. The firm has over 600 AVVO client reviews, by the way.
You can also speak with Bubba Head, the Georgia criminal justice lawyer twice voted as the best Atlanta criminal lawyer for defense of driving under the influence (DUI) cases by the Best Lawyers in America (2012 and 2017).

Plus, except when a vote of all members was taken in 2003 by the National College for DUI Defense, no other attorney has been voted by his or her peers to be the Best Lawyer in America. He is also author or co-author of over a dozen legal books. Both the author of this article and Cory Yager are also nationally published criminal law book co-authors.
Our Atlanta criminal defense lawyers can explain Miranda rights, the Georgia implied consent law, illegal search and seizure at traffic stops, defenses to your criminal charges, and the likely path that the pending criminal accusation or indictment will take. What do you have to LOSE? The appointment and no-cost, initial attorney consultation with an Atlanta Super Lawyer may help you get a good night's sleep for the first time since your arrest.
Our Atlanta criminal defense lawyers can explain Miranda rights, the Georgia implied consent law, illegal search and seizure at traffic stops, defenses to your criminal charges, and the likely path that the pending criminal accusation or indictment will take.
What do you have to LOSE? The appointment and no-cost, initial attorney consultation with an Atlanta Super Lawyer may help you get a good night's sleep for the first time since your arrest.
For personal injury cases in Atlanta, go to this link for more information.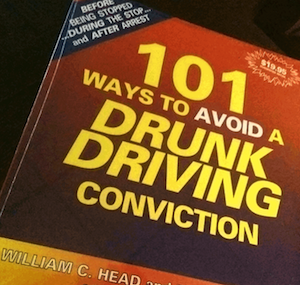 Reputation is not something that a person can buy. It is built over time, usually decades, and almost always is narrowly tailored to a specific attribute or characteristics for that field of endeavor. Whether you are talking about an MMA fighter, a physician, or a LAWYER, the person's reputation is created from anecdotal reports, news reports, or simply seeing that person associated with leadership roles in the topic for which he or she is well-known.
In the summer of 1996, I was interviewed at Georgia State School of Law by Atlanta criminal defense lawyer William C. (Bubba) Head. I had just finished my first year as a law student and was looking for a summer job with an Atlanta Georgia law firm. Other than taking the mandated basic course in criminal law at Georgia State, I knew nothing about handling a criminal case or really considered the nuances of state and federal law as it related to crimes committed in Georgia.
I knew the name "Bubba Head" from my undergraduate days at Emory University. The odd name was synonymous with DUI defense lawyers. His name was in the Atlanta Journal-Constitution for being the 1991 author of 101 Ways to Avoid a Drunk Driving Conviction.
Plus, occasionally local TV news stations periodically covered some of his criminal case trials or appeals.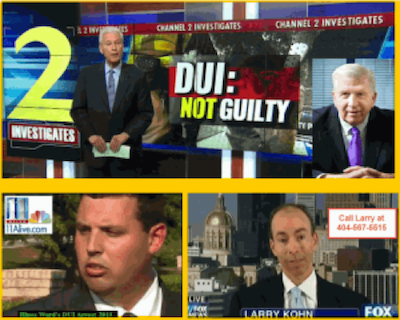 Because the internet was in its infancy, I resorted to Martindale-Hubbell (the oldest legal directory for lawyers in the United States) to learn more about Mr. Head and his career. Before I scheduled an interview with him, I wanted to know about his "roots" and his career.
I thought that he may have started criminal defense as an assistant district attorney or a public defender, but that was not the case. However, I learned from the Martindale-Hubbell lawyer ratings that he had a top reputation for being one of Georgia's leading criminal defense attorneys. That reputation was already established during the first 20 years of providing aggressive criminal law legal services during his legal career.
I also learned that he held Martindale's highest rating "av." I saw that he had spoken at many continuing legal education seminars and had chaired many of these programs. One of those programs was the popular ICLE-Georgia program which had record attendance each year: "Defense of Drinking Drivers Institute," a two-day legal symposium held in the State of Georgia but featuring DUI-DWI lawyers from across the nation.
How I Landed a Job with a Leading Criminal Defense Lawyer Atlanta Georgia
When I saw the posting for Bubba Head's Fulton County criminal defense law office in Buckhead, I knew that I had to apply. I lived only a few miles from the office location, and this would be a good initial job. I really did not think about this possibly being a career path since my previous work was as a stockbroker. At our brief first meeting, I found myself being cross-examined on why I wanted this job. I must have done well since I was the only law student he hired!
Very quickly, I found myself immersed in drafting targeted criminal motions, writing briefs for trial judges, and writing some appeals. Long before I took the mandatory legal ethics course, I already had learned from my new boss the critical importance of the attorney-client relationship. I was permitted to sit in on some client interviews, to better enable me to craft motions to fit their case facts. I could come watch trials in Fulton and DeKalb counties.
Now as a veteran Atlanta-based Criminal Law Specialist with over 23 years of experience, I have been able to join Bubba Head in being named to top legal directories and nationally known attorney ratings services. Along with my other partner, ex-police officer Cory Yager, we both now represent hundreds of citizens annually who are facing criminal charges in the metro Atlanta area.
This is for both misdemeanor and felony crimes. The charges range from drug possession (including trafficking and "possession with intent to distribute"), driving under the influence (DUI), domestic violence from an assault or battery against a relative or domestic partner, theft crimes such as shoplifting, and theft of services or credit card fraud. Because driving is so critical in 2021, we also help those facing traffic offenses, including CDL drivers.
Our Criminal Defense Lawyers Near Me with Payment Plans
The personal implications of a criminal conviction, either misdemeanor or felony, can be life changing. This negative "impact" from loss of a valuable job, creating family discord and possibly a divorce, uprooting the family due to having to move, or even cause loss of child custody. Being convicted of a crime is something that can block future employment opportunities, alter travel plans, and boost you family's car insurance rates for years.
Contact a Criminal Defense Attorney in Atlanta 24 hours a day, 7 days a week to discuss Georgia Criminal offenses. Due to geographic proximity, the great majority of our criminal cases (about 90%) are in a 15-county area within a 35-mile radius of the State Capitol dome.
However, our firm has pending cases in Valdosta, Macon, Augusta, Columbus, Jackson County, Franklin County, Athens-Clarke County, Hall County, Paulding County, Columbia County and Fannin County (near the Tennessee line). Since our law firm always gives potential clients a FREE consultation, what do you have to lose? (404) 567-5515
Our Lawyers Only Want to Help Clients Who Are Willing to FIGHT
If you have too many positive things in your life to trust your criminal prosecution to the first attorney near me, and want zealous, experienced legal representation, you have found the right law firm in Atlanta. For many high-level citizens, the stakes are simply too high to trust the outcome of a complex criminal law misdemeanor or felony to an unproven Georgia attorney.
Sit down with any of our law partners and discover how a criminal lawyer in Atlanta with top law office credentials as criminal justice attorneys can help protect you or your family member. Call today to our 24-HOUR OFFICE NUMBER:(404) 567-5515. At your no-cost consultation, ask about our attorneys' fees payment plans to help spread out this unexpected new expense.
You may opt to meet our criminal attorneys at our North Fulton County office location or set up a time for a Facetime™ virtual conference, or other online "meeting" method. Many of our clients either live in other states or travel for work. Whether charged with a felony, such as vehicular homicide GA or a serious injury by vehicle DUI case, or something less serious like prostitution, pandering or solicitation, our Georgia lawyers can help you.
Depending on how much advance notice we receive, our criminal attorneys can help you bond out of jail, or be with you in court for an arraignment, an FTA or a probation violation. Because certain traffic offenses (especially for out-of-state drivers) can take away driving privileges, our law office's criminal attorneys either handle these or refer your case out to local lawyers near me, when too far away for us to affordably handle. as well as many other types of felony or misdemeanor crimes.
When you meet with our attorneys in Atlanta, you get FREE legal advice from former police officer and top-rated Atlanta attorney Cory Yager. This article was written by Larry Kohn, who has amassed over 510 FIVE–STAR AVVO client ratings and has been named (multiple times) to both Super Lawyers and Best Lawyers in America.
Some clients desire to only speak with Bubba Head, the Georgia criminal justice lawyer twice voted (both in 2012 and 2017) as the best criminal defense lawyer in Atlanta for drunken driving or drugged driving charges by Best Lawyers in America. By a vote of all NCDD.com members, taken in 2003 by the National College for DUI Defense, no other attorney has been voted by his or her peers to be the Best DUI Lawyer in all of America.