Alpharetta Criminal Defense Lawyers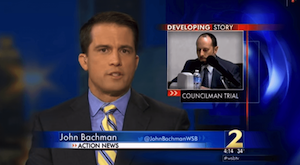 Very few Alpharetta GA DUI arrests ever make the local news. One high profile case handled by the author posed serious problems for a fellow Georgia attorney and friend of the author. A city council, along with the elected mayor, run most of Georgia's city governments, including Alpharetta Georgia.
The now famous Alpharetta councilman DUI resulted in an acquittal and complete exoneration of that innocent man, who police accused of failure to maintain lane, DUI and child endangerment.
Georgia DUI laws are among the country's toughest. Plus, most people facing Alpharetta DUI arrests can risk the loss of employment after a DUI conviction. DUI charges for a public official are even more potentially devastating.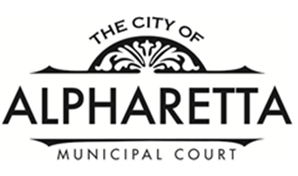 But, the stakes for a prominent lawyer and elected city official are much higher. Plus, a child endangerment DUI carries a great deal of negative public stigma, IF TRUE. In the Alpharetta City Councilman's case, total exoneration was the objective and goal. The case started in Alpharetta Municipal Court, but (after attempts to dismiss the case in the non-jury Alpharetta court failed), a transfer of the case to Fulton State Court in downtown Atlanta GA was elected.
An Alpharetta DUI Arrest Should Be Challenged, and Our Law Firm Is Ready to Fight!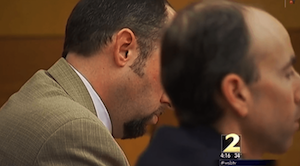 An experienced Alpharetta criminal attorney can present the most effective defense strategies in trial and decide which one they want to see implemented in court. An attorney will also be familiar with common legal processes like picking a jury, making opening statements, dealing with plea deals, and cross-examining witnesses used by the prosecution. In the councilman's case, the author trusted the case to Judge Patsy Porter, a veteran DUI judge with a keen eye for defective evidence.
When facing the possibility of a criminal conviction, it is critical you take immediate action with a lawyer. An attorney will have experience with a variety of criminal cases and can ensure a person's legal needs will be dealt with in a professional manner. If you are currently facing a criminal charge, a dedicated lawyer will make it their priority to defend you and give you the best possible case.
Possible Defense Strategies After an Alpharetta DUI Arrest
Most criminal laws consist of an intricate balance between state and federal laws but driving under the influence is a law practice area for which a field sobriety test can be requested to try to get harmful evidence from a person being investigated. These non-scientific exercises are NOT mandatory evaluations and the best DUI lawyers will advise to DECLINE all roadside tests. After arrest, an officer typically reads an implied consent notice, and requests either breathalyzer test or a blood test, in drunk driving cases. Refusal to take this post-arrest test MAY cause driver's license suspension, and the officer would be legally authorized to request a judicial search warrant for your blood.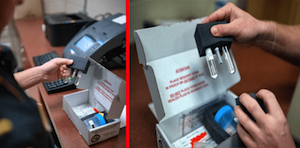 If you AGREE to the officer's post-arrest forensic test, you then are entitled to ASK FO an independent test at a location of your choosing. Our DUI experts suggest naming a hospital in an adjacent county, like Forsyth County, Cobb County or Cherokee County, for Alpharetta arrests. You must be able to pay for your independent blood test, via cash, credit card or by asking the officer to allow you to withdraw cash from an ATM at the hospital. Well-trained law enforcement officers KNOW to accommodate any reasonable requests for additional testing.
A seasoned attorney will know the nuances of a person's case and could be able to negotiate a misdemeanor down to a brief fine or jail sentence. A criminal lawyer in Alpharetta will also make sure that a person charged with a felony is given a fair deal and is not taken advantage of by an overzealous prosecution.
Limit Your Search to DUI Lawyers Alpharetta GA Who Fight Cases For Their Clients
Perhaps a dozen law offices in metro Atlanta specialize in DUI defense, and very few have more experience than Kohn & Yager. Alpharetta DUI attorney and Law Partner Cory Yager served as a Roswell GA police officer for about 5 years and had regular contact with the Alpharetta police department during those years. Mr. Yager, the author and Senior Partner Bubba Head are all drunk driving book authors.
Further, a knowledgeable criminal attorney in Georgia will be able to use the facts of a person's DUI case to build a particularly strong defense, or possibly obtain a reduced case disposition, such as a DUI reduced to reckless driving. It is important to be defended to the highest possible degree when facing the prosecution in your criminal case. It is both incredibly difficult and overwhelming to attempt to face a criminal charge on your own, making the experience of an attorney invaluable.
Other Nearby DUI Court Locations That Our Criminal Law Attorneys Service From Our Alpharetta Location
Our main office in Sandy Springs is located at the historic Prado Shopping Center, which is anchored by a Target store and a giant Lifetime Fitness. This home base puts our DUI attorneys less than 5 minutes from driving on Georgia 400 or I-285. Plus, our Marietta office in Cobb, and a downtown Atlanta office at 235 Peachtree Street gives our criminal law firm great coverage.
The City of Milton Municipal Court is also close by, as well as allowing our attorneys in Georgia to have quick access to Johns Creek Municipal Court. Both northern cities are in Fulton County GA. Plus, using the Alpharetta office as our starting point, Roswell Municipal Court, and the various courts in Cobb County, Forsyth County and Gwinnett County municipal courts can easily be accessed.
The new Peachtree Corners Municipal Court, Norcross Municipal Court, Lilburn Municipal Court, Duluth Municipal Court in Gwinnett County and the busiest of the Gwinnett courts for traffic offenses, Gwinnett Recorder's Court), plus (in northeastern Cobb County), the Acworth Municipal Court, Municipal Court of Marietta, GA, and the Kennesaw Municipal Court.
North and northwest of the satellite office in Alpharetta in the Canton, Woodstock and Holly Springs municipal courts, plus the Cherokee State Court, Cherokee County resident Cory Yager handles most our law office's pending traffic court cases. The same is true for GA 400 north to Gainesville Municipal Court and Hall County State Court. Cumming Municipal Court and State Court of Forsyth County are 18 miles north of the Alpharetta location on Highway 9 (Alpharetta Highway).
FREE LAWYER CONSULTATION – Legal Fee Payment Plans Available
Our three trial attorneys are prepared to review your case facts AT NO CHARGE! Our Georgia law firm offers a FREE consultation because someone facing criminal charges needs to know the difference in Georgia DUI law firms and their insight on how to beat a DUI in Georgia. Call us 24 hours a day, and on weekends and holidays, for a FREE DUI case evaluation.
Because these cases often take 6 months to a year to complete, our firm can set up an attorneys' fee payment plan. If we can keep you DRIVING and WORKING, most clients are able to arrange a legal fee plan for most client's financial needs. Call our law office TODAY and get a FREE PDF copy of Mr. Head's legal book for clients, The DUI Book: (404) 567-5515.