Sandy Springs Municipal Court
By: William C. Head, Award-Winning Sandy Springs Criminal Defense Lawyers and Personal injury Attorney
Arrests or traffic tickets issued by Sandy Springs GA police within the city limits of Sandy Springs, GA for a misdemeanor DUI, or other motor vehicle crime will start in Sandy Springs Municipal Court. The Sandy Springs GA county is Fulton County, for purposes of transfer for a jury trial.
The bulk of our law office files in Municipal Court of Sandy Springs on traffic offenses are for these 7 motor vehicle crimes:
Georgia hit and run, OCGA 40-6-270
Reckless driving GA, OCGA 40-6-390
DUI alcohol or drugs, in violation of Georgia DUI laws, OCGA 40-6-391
Following too closely
Speeding tickets, OCGA 40-6-181, including super speeder GA on Georgia 400
Car accident for failure to yield, stop sign violations or running a red light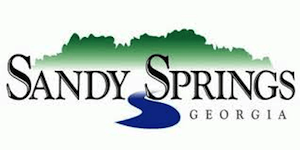 Additionally, the municipal court of Sandy Springs handles some minor possession misdemeanor level cases, for under cannabis & marijuana law may be processed in this court, along with other criminal law violations relating to traffic tickets and motor vehicle violations like expired tag and driving without proof of insurance.
For DUI cases, at your first court appearance before one of the judges above, you must enter a plea of guilty, not guilty, or no contest. This proceeding is known as a DUI arraignment. You do not have to appear in person at your arraignment to enter a plea. Your lawyer will appear on your behalf and enter a not guilty plea for you. This arraignment begins the long fight to save your driver's license and keep a damaging drunk driving conviction off your permanent record.
If facing a driving under the influence case, do not go into the municipal court alone and plead guilty. If you do you face very stiff Georgia DUI penalties, including possible jail time, driver's license loss, community service, DUI school, and court fines. Even a first-ever DUI in Georgia is a serious criminal offense, despite what friends or other lawyers may tell you.
Sandy Springs Municipal Court Information
This city court is located at 7840 Roswell Road, Building 500, Sandy Springs, GA 30350. The Sandy Springs courthouse is not a standalone building. The court is one part of the Morgan Falls Office condominium complex, and the Sandy Springs police department administrative offices (where you can get your Sandy Springs police report and arrest videos) is about 300 yards away.
The City of Sandy Springs decided several things about how it envisioned the criminal law enforcement aspects of its municipal business from other government function. This meant that they would not build a Sandy Springs jail.
Plus, the city founders opted to separate the Sandy Springs police department from the future City Hall and Performing Arts Center, located at 1 Galambos Way, Sandy Springs, Georgia 30328. The Sandy Springs GA county is Fulton County, for purposes of transfer for a jury trial.
The court information phone number is (770) 206-2075. The court is part of the Morgan Falls Business Park just north of the intersection of Roswell Road and Morgan Falls Road. On the other side of the office complex is Tijuana Joe's, a Mexican Restaurant and small shopping center, and a 24-hour QT (Quik Trip) service station next to that.
The building (see aerial map below) is directly behind the Sandy Springs Police Department and shares the same parking lot. Look for the signs pointing you to the court. One of our veteran Sandy Springs DUI lawyers represent clients in this courtroom all the time and have worked with all the judges and prosecutors.
The current judges in Sandy Springs Municipal Court are Judge Donald Schaefer, Marcie Ernst, Candiss Howard, and Joseph Burford. No jury trials are conducted by lawyers in the city of Sandy Springs GA in this entry level municipal court. The court only offers a bench trial, where the judge (sitting without a jury) decides guilt and innocence.
Sandy Springs Court Rules and Scheduling Changes
The judicial system can be bewildering and tedious, and many court rules exist. The first rules is DO NOT show up LATE for court, (or fail to show up at all) if you are required to appear. These actions can hurt your chances of winning, and possibly ruin a chance for obtaining a favorable plea in your case.
If your DUI attorney's legal staff tells you that you must appear in court on a certain date and time, and you miss this session, the judge can issue a bench warrant for your arrest for failure to appear (FTA). You will be given plenty of notice from our legal staff as to when your next court appearance is required.
Your case may get postponed more than once, but this is how the legal system must operate to accommodate many drunk driving cases during any calendar session. Prepare to spend an entire day in court. Take notes, listen closely to what the attorneys and judge say, and always ask your drunk driving attorney all questions during a break.
Who Are Our Lawyers in Sandy Springs GA?
The author of this article is co-author and the original creator of Georgia's leading treatise on DUI law, which is published by the world's largest legal book published, Thomson Reuters. Both other law partners, Larry Kohn and Cory Yager, are also national authors of chapters in criminal trial practice manuals.
Cory Yager, Atlanta DUI lawyer Sandy Springs, is an ex-police officer with nearly a decade of arrest. His last assignment with Roswell GA police enabled him to get to know many Sandy Springs police department officers, when the perpetrator of a Sandy Springs crime crossed the Chattahoochee River into the city of Sandy Springs, GA. These police officer connections are of great value to his efforts as a criminal justice attorney when his clients are in trouble.
All three are Georgia Super Lawyers and have been recognized by other attorney ratings services or publications for their expertise in felony or misdemeanor criminal defense, DUI defense and traffic ticket lawyer issues. The sooner you call a criminal defense lawyer with our top-rated law firm, the better chance you will have to win your case. FREE lawyer consultation.
Remember, following a DUI arrest, you only have 30 DAYS to file a GA license suspension appeal, or your driver license will be suspended. This can be for up to one (1) year under Georgia DUI laws relating to implied consent!
How Our Criminal Lawyers Can Negotiate a Favorable Plea in Sandy Springs Municipal Court
Once you call and talk to one of our veteran criminal defense attorneys, and before your arraignment, immediately the partners at our law firm begin to attack the government's case against you. Our traffic ticket attorneys will ask you everything that happened during your arrest, from why you got pulled over to what happened while you were in jail.
Every single piece of evidence is important and may be the key to negotiating a favorable plea with the Sandy Springs solicitor. Our law group has been practicing in Sandy Springs Georgia since 1996, before the city was incorporated. First, our law firm was located at 750 Hammond Drive, then in the Queen Building at Concourse Sandy Springs, and now in the Prado Sandy Springs in the office space above the Marlow's Sandy Springs GA.
We will quickly file motions for discovery to get copies of all evidentiary material contained in the government's file, including breathalyzer results, blood test results if a blood sample was drawn, and the police video that recorded your performance on field sobriety tests. This videotape evidence is crucial to your case.
Typically, our traffic lawyers can see and hear if a Sandy Springs police officer read you your Georgia Implied Consent rights in a timely manner, what you said to the officer and what questions you were asked, and what actions the officer and other officers took during their investigation and eventual detainment.
Sandy Springs Municipal Court does not have jurisdiction to conduct jury trials. Either you plead guilty to all charges, or your Sandy Springs DUI attorney works out a negotiated plea agreement with the State. If no plea deals are forthcoming, you have the right to a 6-person trial by jury. If your criminal case goes to trial, it will be moved by your DUI lawyer Sandy Springs to the Fulton County State Court.
Call for a FREE consultation and talk to DUI attorneys Bubba Head, Larry Kohn, or ex-law enforcement officer Cory Yager today. Our criminal attorneys near me are available 24 hours a day, weekends, and all major holidays. (404) 567-5515