Hit and Run in Georgia
By: Cory Yager, ex-police officer, hit and run attorney and award-winning criminal defense lawyer Atlanta
What is considered a hit and run charge? High schools in all states should teach all students basic driving rules about a hit and run accident, but don't.
Simply stated, Georgia state law requires any driver colliding with a person or occupied vehicle to stop at or return immediately to the scene. If a person complies, a criminal attorney near me can have the hit and run charges dropped, in most cases. Don't contact your insurer and possibly be recorded admitted to facts that could compromise your criminal defense.
Since almost all Americans have a driver's license and drive, this lack of training before seeking a driver's license is a huge legal problem. the state of Georgia is no exception to cursory or insufficient driver's education. Even new students attending law school don't walk into their legal training knowing how harshly a hit and run punishment could be.
Especially at night, law enforcement officer responding to a Georgia accident in their jurisdiction expect DUI charges to be associated with most cases. A car accident can happen at any time, but a DUI hit and run is more likely to happen late in the evening, when fewer cars and other witnesses could identify the person or tag number of the vehicle fleeing the scene of an accident.
Is hit and run a felony? when it comes to panicking and leaving the scene of an accident, hit and run laws in Georgia call for felony consequences if any person impacted from such a crash suffers significant injury or death. Georgia laws on "serious injury" broadly cover injury as being any burns, scars, broken bones, disfigurement (e.g., losing a finger or facial scarring) or suffering organic brain injury.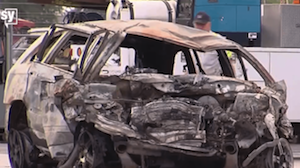 As might be expected, the hit and run penalty for a felony is far more punitive than for a misdemeanor. But even the misdemeanor suspends the driver's driving privileges for 12 months (subject to early reinstatement), even for a misdemeanor hit and run first offense Georgia.
the details of all legal requirements of misdemeanor or felony hit and run charges can be complex. but these are things that must be done, if the situation calls for it. But not departing the scene is rule #1. This article addresses the obscure law and outlines a driver's obligations, if such an event occurs. The first law i address below is OCGA hit and run.
Hit and Run Consequences
One major hit and run Georgia penalty can put a person behind bars for many years. A hit and run fatality can mean a felony sentence up to 5 years. In simple terms, "hit & run" means that the other driver flees the scene, without assisting the victim or leaving identification. Hit and run punishment means that you can go to jail for a hit and run, particularly with injuries or death resulting.
Since thousands of hit and run cases occur in the peach state annually, the lack of giving notice of how to report hit and run is a tremendous educational oversight. Simply stated, the rules are that if the vehicle you are driving strikes any "occupied" vehicle, even slightly, the person needs to stop there, give your contact information, and try to render aid. Personal injury need not be suffered by the other motorist.
Plus, for a parking lot hit and run or driving on the street and committing hit and run parked car are serious matters, but far less punitive than violations of OCGA 40 6 270. The penalty for hit and run parked car is a hit and run fine plus cover all repair costs. Jail time often is not assessed.
How to get Out of a Hit and Run Charge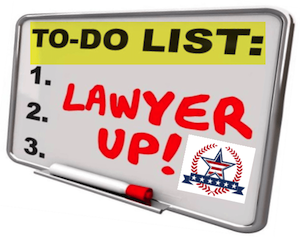 Before calling police (or law enforcement calling you) you'd be smart to look for criminal lawyers near me with experience as an attorney for hit and run. Typically, what happens in a hit and run is that emergency calls to police send patrol cars to the location seeking that described vehicle or driver.
In most cases, that suspected hit and run Atlanta scenario will have police dispatch look up the tag and the home address of the driver, and a patrol unit will go there looking for the vehicle and/or driver. Although security cameras may have caught the crash, police often can't get access late at night to ask business owners to allow them to see this footage.
The Georgia hit and run statute under O.C.G.A. 40-6-270
The driver of any vehicle involved in an accident resulting in injury to or the death of any person or in damage to a vehicle which is driven or attended by any person shall immediately stop such vehicle at the scene of the accident or shall stop as close thereto as possible and forthwith return to the scene of the accident and shall:
Give his or her name and address and the registration number of the vehicle he or she is driving;
Upon request and if it is available, exhibit his or her operator's license to the person struck or the driver or occupant of or person attending any vehicle collided with;
Render to any person injured in such accident reasonable assistance, including the transporting, or the making of arrangements for the transporting, of such person to a physician, surgeon, or hospital for medical or surgical treatment if it is apparent that such treatment is necessary or if such transporting is requested by the injured person; and
Where a person injured in such accident is unconscious, appears deceased, or is otherwise unable to communicate, make every reasonable effort to ensure that emergency medical services and local law enforcement are contacted for the purpose of reporting the accident and making a request for assistance. the driver shall in every event remain at the scene of the accident until fulfilling the requirements of this subsection. Every such stop shall be made without obstructing traffic more than is necessary.
What constitutes felony hit and run in Georgia as a distinct crime from vehicular homicide GA by hit & run under OCGA 40 6 393?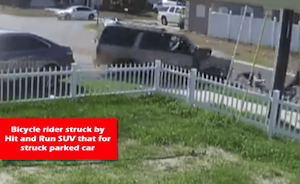 To read about the crime of homicide by vehicle from a hit and run incident, click the link. A differently worded statute under subsection (b) of O.C.G.A. 40 6 270 deals with when a driver departs the scene of a crash that kills another, without making any effort to assist the victim.
By stopping and trying to render aid, the driver prevents this potential felony from being accused against him or her:
(B) If such accident is the proximate cause of death or a serious injury, any person knowingly failing to stop and comply with the requirements of subsection (a) of this code section shall be guilty of a felony and, upon conviction thereof, shall be punished by imprisonment for not less than one nor more than five years.
How The Georgia Supreme Court Handled a Constitutional Self-Incrimination Challenge

While the convicted driver did not directly impact the other vehicle, recklessly cutting in front of the other vehicle and causing that car to veer off the road and strike trees is enough proof. The driver's action of going to the rental car company to switch to another vehicle with a different tag was part of the proof of his knowledge for having caused the accident. Bell v. State, 293 Ga. 683 (2013).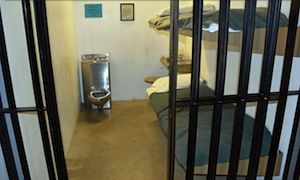 A constitutional challenge based upon self-incrimination (that occurred by having to stay at the scene, unrepresented by a criminal lawyer) by being statutorily required to not leave the scene (OCGA 40-6-270) was rejected in the Bell case. In Bell, the appellate court pointed out that because no confession or conversation with police was required. The at-fault driver merely had to remain at the scene of the collision and provide identification (name and address) to prevent facing the more serious felony offenses.
Bell had been sentenced to 15 years in prison on felony homicide by vehicle by reckless driving, plus another 5 years to serve consecutively, for leaving the scene of this accident. Of the 20 total years, the trial judge required the first twelve (12) years to be served in prison.
Misdemeanor Striking An Unattended Vehicle: OCGA 40 6 271
The offense of "Duty upon striking unattended vehicle" reads as follows:
The driver of any vehicle which collides with any vehicle which is unattended shall immediately stop and shall then and there either locate and notify the operator or owner of such vehicle of the name and address of the driver and owner of the vehicle striking the unattended vehicle or shall leave in a conspicuous place on the vehicle struck a written notice giving the name and address of the driver and the owner of the vehicle doing the striking.
Any person who fails to comply with the requirements of subsection (a) of this Code section shall be guilty of a misdemeanor.
Striking a Fixture Under OCGA 40 6 272
Additionally, striking a fixture such as a telephone pole, mailbox, subdivision sign, street marker or directions sign or any other roadside item is a separate crime under Georgia traffic laws as contained in O.C.G.A. 40-6-272. This Georgia code provision is entitled "Duty upon Striking Fixture." The misdemeanor traffic offense statute reads as follows.
The driver of any vehicle involved in an accident resulting only in damage to a fixture legally upon or adjacent to a highway shall take reasonable steps to locate and notify the owner or person in charge of such property of such fact and of his name and address and of the registration number of the vehicle he is driving and shall, upon request and if available, exhibit his operator's license.
Duty to Report Accident
Another Georgia law creates an offense that criminalizes not reporting certain accidents to police ASAP. That hit and run law is found in OCGA 40-6-273 is the "Duty to report accident resulting in injury, death, or property damage" and states in the pertinent part: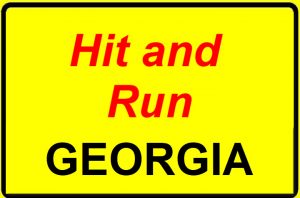 The driver of a vehicle involved in an accident resulting in injury to or death of any person or property damage to an apparent extent of $500.00 or more shall immediately, by the quickest means of communication, give notice of such accident to the local police department if such accident occurs within a municipality. If such accident occurs outside a municipality, such notice shall be given to the office of the county sheriff or to the nearest office of the state patrol.
Additionally, such a driver is tasked with additional "reporting" requirements [in OCGA 40 6 273.1] of what should be given to police investigating any "act" under the 40-6-273 statute:
The law enforcement officer at the scene of an accident required to be reported in accordance with the provisions of Code Section 40-6-273 shall instruct the driver of each motor vehicle involved in the accident to report the following to all other parties suffering injury or property damage as an apparent result of the accident:
The name and address of the owner and the driver of the motor vehicle;
The license number of the motor vehicle; and
The name of the liability insurance company carrier for the motor vehicle or the fact that such driver has a certificate of self-insurance issued pursuant to Code Section 33-34-5.1.
Hiring The Best Criminal Lawyer Near me for a Hit And Run
Image
Being charged with hit and run is highly serious. One reason that these criminal cases require immediate assistance from the best lawyers near me who are specialists in motor vehicle crimes is that serious traffic offenses like hit and run crimes permit civil claims for punitive damages. So, you could have $10,000 in property damages, and $25,000 in medical expenses for an injured person you stuck, that your insurer would pay.
Hit and run lawyer Larry Kohn has handled over 150 of these complex cases. Any punitive damages for not complying with the law and staying at the scene or providing insurance and driver's license information could be $300,000 or more. You pay these personally, since liability insurance carriers do not cover punitive damages.
Having investigated hundreds of hit and run cases while working as a policeman, the author could write a book on how to fight a hit and run charge. Many times, he has rolled up in a patrol car, and hit the scene before the at fault driver has escaped, and has sometimes had to utilize a foot chase to
Searching for cheap criminal lawyers near me is a poor choice. Handling these challenging criminal defense cases (for felony or misdemeanor hit and run) require significant skill and a good bit of legal time, like a homicide case. When you retain a lawyer for hit and run, do not hire anyone with fewer than 50 cases under his or her belt.

Our law firm of award-winning criminal attorneys and legal book authors provide you with a FREE lawyer consultation near me. Talk to 43-year veteran William C. "Bubba" Head, ex-cop Cory Yager or Georgia traffic laws expert Larry Kohn. Call (404) 567-5515 for that no-cost appointment NOW. A hit and run in GA can be reduced, but you must hire a legal team with clout and experienced in these terrifying criminal cases.