Atlanta Hit and Run: Georgia Hit & Run Criminal Charges
By: Cory Yager, ex-police officer, hit and run lawyer Atlanta GA, award-winning criminal defense lawyer and co-author Atlanta of law books on criminal law topics
What is considered a hit and run charge? Simply stated, Georgia state law requires any motor vehicle operator colliding with a person (pedestrian), bicyclist (or using any other means of conveyance, like an electric skateboard), or occupied vehicle to stop at or return immediately to the scene.

What is the chance of going to jail hit and run GA misdemeanor first offense? Be aware that being convicted causes total driver license suspension and puts you in jail, for at least 10 days. When a person complies with Georgia hit and run law, though, an Atlanta criminal lawyer may be able to have the hit and run charges dropped, or reduced, in many cases.
Should I just call my insurance company and have them handle it? Talk to a lawyer first.
Don't contact your insurer and possibly then have your report "captured" on a recorded phone line, admitting to facts that could compromise your criminal defense. A prosecutor may be able to obtain such records via a search warrant. This is a call that a criminal law attorney acting on your behalf should be making with you once you are represented.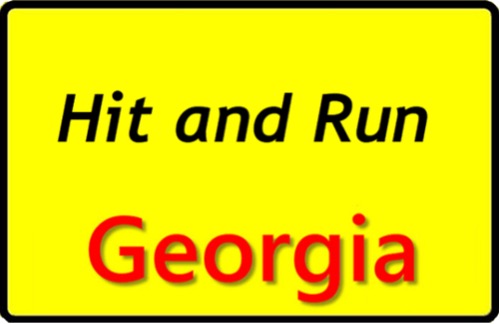 Distinguishing Several Types of Hit and Run Charges Georgia
When an unoccupied vehicle is damaged by a motorist in hit and run accidents in Georgia, the person's panic in leaving may not result in jail time or license suspension.
Georgia hit and run parked car (see more information below, about these different, less serious cases, when the other vehicle is not occupied)
Hit and run parking lot Georgia (if a vehicle is occupied, GA hits and run laws apply, even in a parking lot)
A truck driver hit and run in Georgia for a CMV (commercial motor vehicle) driver can cause immediate loss of that CDL license, ending the driver's job.
Hit and run of a pedestrian GA requires stopping and helping that person or persons.
Especially at night, law enforcement officer responding to a Georgia accident in their jurisdiction expect DUI charges to be associated with most cases. A car accident can happen at any time, but a DUI hit and run in Georgia is more likely to happen late in the evening, when fewer cars and other witnesses could identify the person or tag number of the vehicle fleeing the scene of an accident.
When is hit and run a felony? When it comes to panicking and leaving the scene of an accident, hit and run laws in Georgia call for felony consequences if any person impacted (in such a crash) suffers significant injury or death. Georgia laws on "serious injury" broadly cover injury as being any burns, scars, broken bones, disfigurement (e.g., losing a finger or facial scarring) or suffering organic brain injury.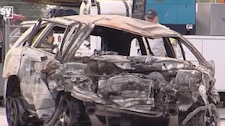 As might be expected, the hit and run penalty for a felony is far more punitive than for a misdemeanor. But even the misdemeanor suspends the driver's driving privileges for 12 months (subject to early reinstatement after 120 days, in some situations), even for a misdemeanor hit and run first offense Georgia.
Other Hit and Run Defense Lawyer GA information. The details about legal requirements of misdemeanor or felony hit and run charges can be complex. The statute of limitations for hit and run misdemeanor crimes in 2 years, but a felony is 4 years.
But these are things that must be done (especially for any injured person), if the situation calls for it. But not departing the scene is rule #1. In some situations, of striking an unoccupied vehicle, you can leave a note with your name, phone number, and your car registration number, tag number, license number, your car insurance company info, and likely be all right. Read this page to learn more about the consequences of hit and run in Georgia.
This article addresses details of the little-known law and outlines a driver's "stay at the scene" obligations, if such an event occurs. The first law addressed below is the OCGA 40-6-270 hit and run law.
Highlights of the Georgia Hit and Run Statute under O.C.G.A. 40-6-270
The driver of (1) any vehicle, (2) involved in an accident, (3) with any occupied vehicle, or pedestrian, (4) must stop (or return to the scene), (5) report the accident to authorities, and [depending on the circumstances] (6) render aid or call emergency help or [if possible] transport or arrange transportation for any victims needing such assistance.
Any accident resulting in injury or death to a pedestrian or other person (driver or passenger in any vehicle involved) is mandated by GA laws to stay there and do what she or he can to help out. Driving away can boost potential jail punishment to 15 years per victim, with sentences potentially to be stacked end-to end, which is called "consecutively" served, not concurrently served.
It is important to note that whoever was "at fault," does not alter the legal requirement of any motorist in this wreck for doing the things stated above. Especially when serious bodily injury has occurred, or a death, following these rules are imperative. Not following the rules can lead to a felony charge if serious bodily injury or death to another resulted from this collision.
Related Links for Places where your GA Hit-and-Run Case is Pending
Hit and run accident in Atlanta GA
Hit and run lawyer Marietta GA
Hit and run lawyer in Cumming GA
Hit and run Cartersville GA
Hit-&-run in Lawrenceville GA
Hit-and-run accident Athens GA
Hit and run Augusta GA
Hit and run Savannah GA
Hit & run Columbus GA
Hiring The Best Accident Lawyers Near Me to Defend a Hit and Run Charge
For the driver of any vehicle being charged with hit and run charges are highly serious. One reason that these criminal cases require immediate assistance from the best lawyers near me who are specialists in motor vehicle crimes is that serious traffic offenses like hit and run crimes permit civil claims for punitive damages.
Having investigated hundreds of hit and run cases while working as a policeman, the author could write a book on how to fight a hit and run charge. Many times, he has rolled up in a patrol car, and hit the scene before the at fault driver has escaped and has sometimes had to utilize a foot chase to apprehend the suspect.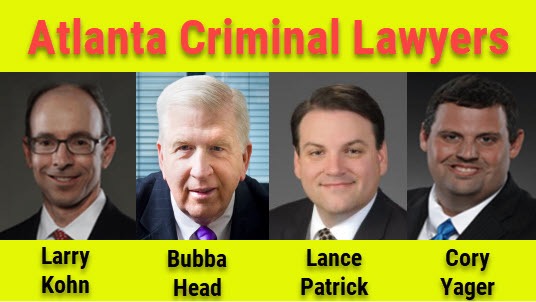 Call 404-567-5515 for that no-cost appointment NOW. A hit and run in GA can be reduced, but you must hire a legal team with clout and possessing extensive criminal defense experience in these terrifying criminal cases.