Hit and Run Charges: Lawyers Near Me on Hit and Run Laws
By: Larry Kohn and Cory Yager, Atlanta hit and run criminal attorneys near me to defend charges for OCGA hit and run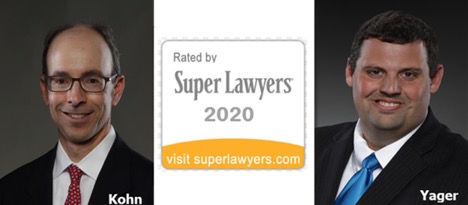 What is a hit and run? A hit and run crime will result in criminal charges under traffic laws of every state. These are sometimes called "rules of the road."
As part of every city or county community, expect to have a duty to stay at the collision location and report to a 911 operator what has happened. In the year 2020, in major metropolitan areas, your vehicle tag can be picked up by car cameras, premises cameras, DOT monitoring cameras, ALPRs (automatic license plate readers) or even a live, local TV news media helicopter.
These are called hit and run accidents because, if the crash was an intentional striking of another occupied vehicle, this would be a felony crime like aggravated assault, attempted murder or possibly murder, if fatal. This page gives only general advice of your legal rights and obligations in hit & run cases.
The laws in most jurisdictions do not distinguish the statutory duty to stop, render aid, or to remain at the scene. The law requires you to also contact emergency help immediately to share details of where you are located and what the injury situation might be.
So, thinking that this is only "hit and run charges no injury" and that you can depart, is incorrect. Someone from the police department will come search for you if they can identify your vehicle and identify your home address.
If you are involved in an accident with any occupied vehicle, remain at the scene, have your driver license, registration number, tag, and insurance information available. This facilitates all parties being able to file a claim to access insurance coverage from either the other driver, or your own insurance policy, for uninsured or underinsured claims.
When you do what the statute requires, you entirely avoid charges for misdemeanor hit and run, or a possible felony. Law enforcement should be called, unless both parties decide that injuries or property damages are so insignificant that the claims process is not worth their bother.

Is Hit and Run a Felony? When a Hit and Run Ticket Gets Indicted
When a hit and run first offense occurs, and it results in injury to another that is serious, or a fatality, this usually will be a felony. A felony hit and run with injury, or a vehicular homicide (as defined and "named" by state law) case can bring draconian prison sentences. In most states, when someone is killed, it makes no difference whether this occurred on public streets or private property.
So, to answer the common question "is leaving the scene of an accident a felony?" the answer is usually YES. In almost all cases, when serious bodily injury or death is suffered by any other "involved" person (e.g., passenger in the driver's vehicle, driver or passenger in the other vehicle(s), or any pedestrian), expect to be indicted or accused of a felony hit and run offense.
This injury or death factor is the #1 determiner of "hit and run, felony or misdemeanor?" This why to not leave the scene. Absent and injuries or fatalities, this is usually only a hit and run citation that may cause license suspension but is only a hit and run misdemeanor.
Hit and Run Resulting in Death: Penalty for Leaving the Scene of an Accident
So, the act of leaving the scene of an accident will cause (at a minimum) loss of your driver license for some time set by state law, an a hit and run fatality sentence can bring 5, 10 or 15 years in the state penitentiary, depending on state laws. By staying at the scene, and giving aid or calling for help, the person avoids and chance of either a felony or misdemeanor penalty for hit and run.
Wikipedia verifies the information stated above about felony hit & run. The information site reports: "Legal consequences of hit-and-run may include the suspension or cancellation of one's driver's license; lifetime revocation of a driver's license is possible in certain jurisdictions. It is frequently considered a criminal offense which can be punished by fines and imprisonment."
Penalty for Hit and Run Parked Car? Usually Much Less Serious Than Your Hit and Run Statute
Because our law office handles many leaving the scene crimes annually, we have had these various fact patterns:
Client, while driving in inclement weather, strikes a parked vehicle with an occupant still inside, causing no injury to that person;
Client strikes a vehicle that was just parked at the curb, and as the driver was exiting the driver's side door, the vehicle was struck, causing serious injury to that exiting driver;
Client struck an unoccupied parked truck that had been abandoned in the middle of a lane of travel, due to mechanical failure and was violating a traffic law for obstruction of a lane of traffic; and
Client strikes multiple parked vehicles on the driver sides of each, before leaving the scene.
Only alternative "b" is a likely felony. In your state, you will typically find a hit and run statute for striking occupied vehicles, with both misdemeanor and felony alternatives, with felony prosecution being triggered when grievous bodily injury or a death is the result.
Plus, other statutes (or subsections of a state hit & run law) will have a misdemeanor hit and run property damage code section. This includes when the impact is slight, and the two vehicles reveal "hit and run no damage."
How to Get Out of a Hit and Run Charge
If you hire a mediocre or "good" attorney, but one that has little experiencing fighting leaving the scene cases, you are likely not going to be happy with your results. For a skilled and experienced vehicle accident attorney near me in GA, call today at 404-567-5515, for immediate attention and free consultation. Our law office phones are answered day and night.
Our three award-winning injury lawyers near me in metro Atlanta Georgia cover the entire Peach State. Following Covid-19 protocols, this can be a virtual meeting, or in-person visit, using social distancing. Bubba Head, a Georgia lawyer for criminal defense since 1976, leads the law group's criminal law attorneys on serious motor vehicle offenses, like hit & run GA.
Plus, through 80 years of litigation work in this criminal law practice area, we have made close connections to criminal law attorneys in all 50 states and DC and can refer you to criminal defense attorneys near me in all states. All attorneys in each state give an initial FREE lawyer consultation.
Disclaimer and Privacy Policy
After an arrest (or incident for which indictment is likely), the information you obtain from this website, or receive from a related social media account on Twitter, Facebook or a YouTube video download does not constitute legal advice that you should rely upon. Nor are our image resources, infographics, charts on this website, or the attorneys' profile, attorney ratings or blog postings to be considered by people in legal trouble as rendering a legal service or form of legal advice for any specific case.
Our criminal justice lawyers in Atlanta invite you to contact us for a free lawyer consultation and welcome your email communication, chat responses, phone calls, letters, and electronic mail. Our law group maintains a strict privacy policy, and (if you do not hire us) we shred your paperwork. Contacting our criminal law attorneys (through any communication method) does not create an attorney-client relationship.
Please do not send any confidential information or legally protected health records to us until such time as an attorney-client legal service relationship has been established. At that time, you and your attorney will sign an agreement on the terms and conditions of our employment.
All rights reserved. Copyright 2020, William C. Head, Atlanta GA.