DUI First Offense Georgia: 1st Offense DUI Lawyer Near Me
By: Cory Yager, Larry Kohn and William Head, co-authors of The Georgia DUI Trial Practice Manual 2023
Georgia DUI 1st Offense. Following their first time being put in handcuffs, citizens arrested for DUI in Georgia start their Internet search. Many post questions like, "is DUI a criminal offense?" or "how long does DUI stay on your record in GA?"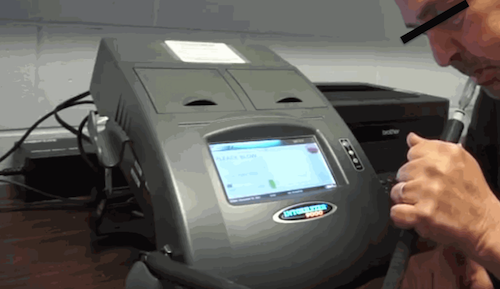 People with high ambitions and potential for a promising career in politics or business cannot accept the minimum sentence for a first DUI in Georgia. The revocation of driving privileges, other penalties, and potential consequences can ruin present and future job prospects. For instance, the mandatory 12-month probation period may stop someone from joining the military until the probationary period is over and their case is closed.
A DUI conviction has serious consequences, including jail time. O.C.G.A. 40-6-391 requires at least 24 hours in jail for a first DUI offense if the blood or breath alcohol levels are 0.080 grams percent or higher. Though some judges may allow time served after arrest to satisfy the jail requirement, fines and a permanent criminal history are almost always part of a first DUI offense. This article explains why a first DUI offense can be life-altering.
Many online questions focus on DUI punishments. People charged with drunk driving seek online information about what happens for your first offence DUI conviction, such as "how likely is jail time for first DUI?" or "Georgia DUI penalties" or "when can a first DUI conviction be expunged?"
Can a Conviction for a DUI in Georgia first offense be Erased by First Offender Georgia Laws?
No, it cannot. The top-rated criminal defense lawyers near me know that any adjudication of guilt for driving under the influence is permanent, and not eligible for 1st offender status.
All DUI convictions will be visible to law enforcement officers, potential employers on background checks, public colleges and universities, the military, and many other institutions. Because the First Offender Act Georgia does not allow ANY DUI to be expunged or restricted from public records, by using 1st offense status, you will have that permanent blemish on your record if you don't fight to win your DUI case.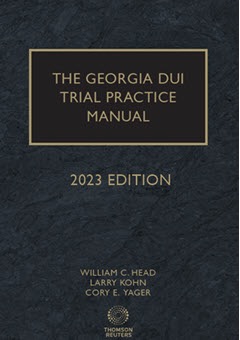 WARNING: Your pending DUI case also has a license suspension aspect, that needs immediate attention. If your plastic driver's license was taken, and you were issued a paper "limited driving permit," you MUST actwithin 30 days of the arrest date, or be suspended from ALL DRIVING for a full year. For a FREE lawyer consultation on this emergency issue, call our legal team members at 404-567-5515.
Legal limit alcohol Georgia. Those with a blood alcohol concentration over the legal alcohol limit in GA (0.08 grams percent for adult drivers ages 21 and over) are facing possible jail time, since the law requires not less than 24 hours behind bars.
Georgia Zero Tolerance for those under age 21. Those DUI drivers under the age of 21 are controlled by a Georgia zero tolerance law, which states that any reading of 0.02 gr. %, or more is a per se DUI. This would take about half a beer or glass of wine for most female drinkers.
A 1st offense DUI in Georgia is one of the serious misdemeanors under the Peach State's motor vehicle crimes code. Anyone who thinks that they will just plead guilty needs to know two things: (a) That conviction follows you to the grave, since Georgia laws prohibit it from be expunged; and (b) during your lifetime, that conviction will "rear its ugly head" many times, and you will only then comprehend the lifetime mistake you made by not fighting your DUI arrest.
If convicted of a DUI first offense, jail time is typically mandated by OCGA Section 40-6-391, with 24 hours in jail required if the blood alcohol or breath alcohol levels are 0.080 grams percent or higher. Although some courts may allow time already served to cover this requirement, it is still important to be aware that any additional hours of jail time can still be imposed. Additionally, fines and a permanent criminal history are possible consequences of a first offense DUI conviction, making it a potentially life-altering situation.
For those aiming for high-level positions such as politics or corporate jobs, the lowest DUI plea bargain available in Georgia is not a good option due to the potential for negative future impacts. Also, the suspension of driving privileges and other consequences can damage employment opportunities. For example, the requirement of 12 months' probation may prevent one from joining the military until the probationary period is over.

This low-level Georgia alcohol limit is only allowed due to the Intoxilyzer 9000 device's 0.02 grams % variation between the two successive breath alcohol exhalations. The federal government agency, NHTSA, considers this tiny amount to still be called "zero tolerance."
What citizens learn about first DUI penalties and Georgia DUI consequences for driving under the influence of alcohol or drugs (even if a 1st DUI offense) is beyond disturbing. Such convictions can derail the Hope Scholarship, or a Georgia DUI first offense can threaten the person's insurance rating.
Georgia DUI limit. Violations of Georgia drinking and driving laws can affect current or future job opportunities, their family harmony and long-term future. For those with a breath test that is a high Georgia BAC limit "result," the goal of a top DUI lawyer near me with our legal team will be to try to have that Intoxilyzer 9000 result excluded from evidence.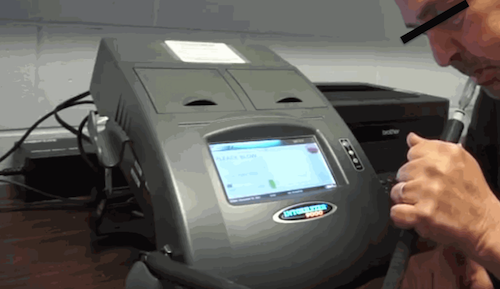 DUI Consequences Georgia. Those arrested for a DUI Georgia 1st offense who don't fight their cases will have to perform community service hours, go to DUI school, pay fines and surcharges, and possibly must drive on a limited driving permit. Additionally, all DUI offenders must be on probation for a year (minus any jail days), and likely have other conditions to perform.
But all these things these are really "minor" problems. The REAL issue (for DUI charges in Georgia) is that being convicted creates a permanent criminal conviction for DUI. This will hound you for life. If convicted of a first offense DUI, even a first conviction creates a lifetime criminal record that cannot be expunged or restricted after sentencing - EVER!
That is because most first DUI offence cases can either be diverted, expunged, given a first offender record restriction, or otherwise masked from criminal records. States like Georgia, South Carolina and North Carolina do not "play that game."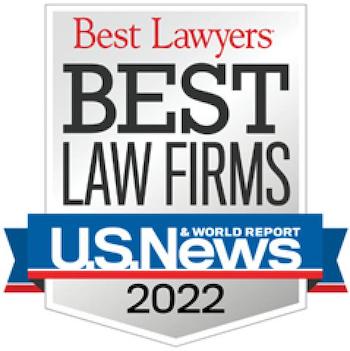 Why You Need the Best Lawyers Near Me for DUI
Unlike most other crimes that can be given first offender act treatment or some sort of one-time diversion or conditional discharge, drunk driving or drugged driving are banned in Georgia. No person convicted of a first DWI offense can obtain any such record-clearing benefits.
What are the consequences of a DUI? Even the statutory minimums offered on a first DUI offense in GA plea bargain can't be accepted, if you are a person with lofty aspirations and a possible political or corporate career. In some clients' cases, the fact that their driving privileges will be suspended at the Georgia Department of Driver Services compels them to fight their case.
Plus, other penalties and consequences that can derail future or present employment opportunities. One common example of this is that due to the mandatory 12 months of probation, you will not be allowed to join the military until after the probation period is over and your case is closed.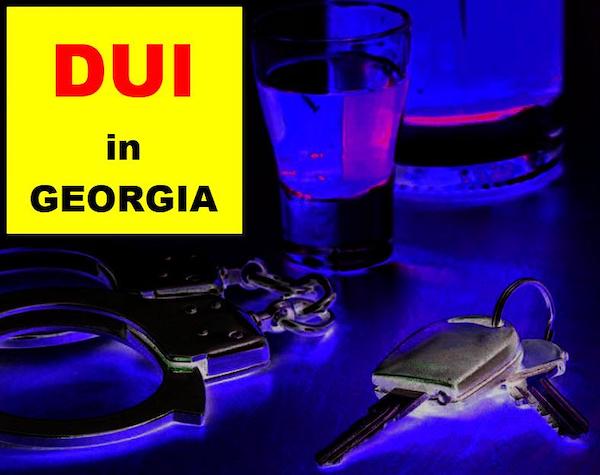 DUI first offense jail time can vary greatly, depending on the court in which your case is pending. Be aware that jail for a DUI first offense is imposed in almost every case, if convicted under O.C.G.A. 40-6-391. The statute mandates 24 hours in jail if blood alcohol or breath alcohol levels are 0.080 grams percent or more.
Some judges will let your time served after arrest cover the incarceration required by Georgia DUI laws. So, for your 1st offense DUI misdemeanor, expect jail, fines and a permanent criminal history with any first offense DUI conviction. This first section of this comprehensive article covers why the first DUI offense can cause life-altering barriers for your future.
Why not call the lawyers who write the leading book on Georgia DUI laws? Yes, that is our legal team. The 1400-page book is purchased by other DUI defense attorneys, prosecutors, judges, and probation offices, because it covers all current legal defenses and cases in the Peach State.
Client Reviews
★★★★★
Great lawyer helped me out a lot. Very attentive, made me feel comfortable and at ease!! Really knows his stuff - would use him anytime.
M.L.
★★★★★
Mr. Larry Kohn could not have been more helpful. I sent him a message for a free consultation, and unfortunately my case had to be handled in another state. But he completely walked me through everything I needed to do, and even offered to assist the lawyer I did find in Virginia should they need help with my case.
Jamie V.
★★★★★
Mr. Kohn is just amazing. He is truthful and realistic when explaining potential outcomes of your case and doesn't force you to hire him or anything. When I met him, he went through everything about the case and ways to fight it off first before even telling me about his services. He got my case dismissed and kept me out of a lot of potential problems with school applications and future job opportunities. I highly recommend him to anyone.
OTHER HELPFUL LINKS
Some of Our Busiest Georgia Municipal Courts:
MAIN LAW OFFICE IN SANDY
SPRINGS, GEORGIA:
5600 Roswell Rd
Building H, #210
Sandy Springs, GA 30342
(404) 567-5515
DOWNTOWN ATLANTA GA
LOCATION:
235 Peachtree Street NE
Suite 400
Atlanta, GA 30303
(404) 567-5515
MARIETTA, GA LOCATION
in Cobb County, GA:
109 Anderson Street
Suite 103
Marietta, GA 30060
(888) 274-6288
ALPHARETTA-ROSWELL-MILTON
LOCATION
in North Fulton County, GA:
33 S Main St
Suite 302
Alpharetta, GA 30009
(844) 867-2889