First Time DUI Offense in Georgia: 1st Offense DUI
By: DUI Lawyer Cory Yager, plus is an ex-law enforcement officer, Drunk Driving Book Co-Author and Partner at our Law Office of 3 Atlanta DUI Lawyers - See our FREE Consultation on your Questions about DUI Laws in Georgia
Georgia DUI 1st Offense. Following their first time being put in handcuffs, citizens arrested for DUI in Georgia start their Internet search. They seek information about what happens for your first DUI conviction, usually by using online searches for criminal defense lawyers near me or similar phrases.
First DUI in GA. A 1st offense DUI in Georgia is one of the serious misdemeanors under the Peach State's motor vehicle crimes code.
Legal limit alcohol Georgia. Those with a blood alcohol concentration over the legal alcohol limit in GA (0.08 grams percent for adult drivers ages 21 and over) are facing possible jail time, since the law requires not less than 24 hours behind bars.
Those under age 21 are controlled by a Georgia zero tolerance law, of 0.02 gr. %, or about half a beer. This low-level Georgia alcohol limit is only allowed doe to the Intoxilyzer 9000 devices 0.02 grams % variation between the two successive breath alcohol tests.

Those arrested for a DUI Georgia 1st offense who don't fight their cases will have to perform community service hours, go to DUI school, pay fines and surcharges, and possibly have to drive on a limited driving permit. Additionally, all DUI offenders must be on probation for a year (minus any jail days), and likely have other conditions to perform.
DUI Consequences Georgia. But all these things these are really "minor" problems. The REAL issue (for DUI charges in Georgia) is that being convicted creates a permanent criminal conviction for DUI. This will hound you for life. If convicted of a first offense DUI, even a first conviction creates a lifetime criminal record that cannot be expunged or restricted after sentencing - EVER!
What citizens learn about first DUI penalties and Georgia DUI consequences for driving under the influence of alcohol or drugs (even if a 1st DUI offense) is beyond disturbing. Such convictions can derail the Hope Scholarship, or a Georgia DUI first offense can threaten the person's insurance rating.
Georgia DUI limit. Violations of Georgia drinking and driving laws can affect current or future job opportunities, their family harmony and long-term future. For those with a Georgia BAC limit "result"
What happens if you get a DUI? That answer depends on the State in which the arrest was made. In some states, like California, Mississippi, Maryland, Illinois, Alabama, Oregon and Washington State and others, a first-time offender DUI or OWI may be "no big deal."
That is because most first DUI offence cases can either be diverted, expunged, given a first offender record restriction, or otherwise masked from criminal records. States like Georgia, South Carolina and North Carolina do not "play that game."
Why you need the best lawyers near me for DUI. Unlike most other crimes that can be given first offender act treatment or some sort of one-time diversion or conditional discharge, drunk driving or drugged driving are banned in Georgia. No person convicted of a first DWI offense can obtain any such record-clearing benefits.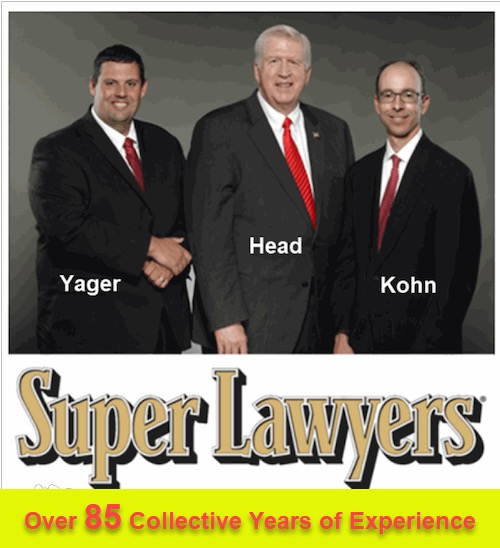 What are the consequences of a DUI? Even the statutory minimums offered on a first DUI offense in GA plea bargain can't be accepted, if you a person with lofty aspirations and a possible political or corporate career. In some clients' cases, the fact that their driving privileges will be suspended at the Georgia Department of Driver Services compels them to fight their case.
Plus, other penalties and consequences that can derail future or present employment opportunities. One common example of this is that due to the mandatory 12 months of probation, you will not be allowed to join the military until after the probation period is over and your case is closed.
DUI first offense jail time can vary greatly, depending on the court in which your case is pending. Be aware that jail for a DUI first offense is imposed in almost every case, if convicted under O.C.G.A. 40-6-391. The statute mandates 24 hours in jail if blood alcohol or breath alcohol levels are 0.080 grams percent or more.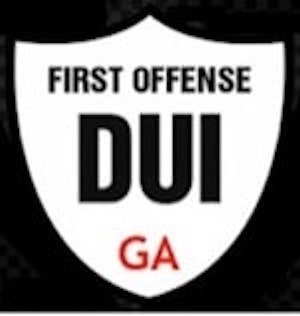 Some judges will let your time served after arrest cover the incarceration required by Georgia DUI laws. So, for your 1st offense DUI misdemeanor, expect jail, fines and a permanent criminal history with any first offense DUI conviction. This first section of this comprehensive article covers why the first DUI offense can cause life-altering barriers for your future.
The Penalties for DUI in Georgia First Offense
According to WalletHub, a first offense DUI conviction in Georgia can result in the nation's toughest overall punishments, with only Arizona more punitive. This high standing is due to Georgia's "no expunction" rule for a DUI 1st offense (or any other subsequent offense).
Georgia laws have never allowed sealing of records of DUI, withholding judgment, diversion, conditional discharge, nor permit our state's First Offender Act to be used on DUI convictions. This means no record restriction or expungement is available to hide the DUI from your criminal record.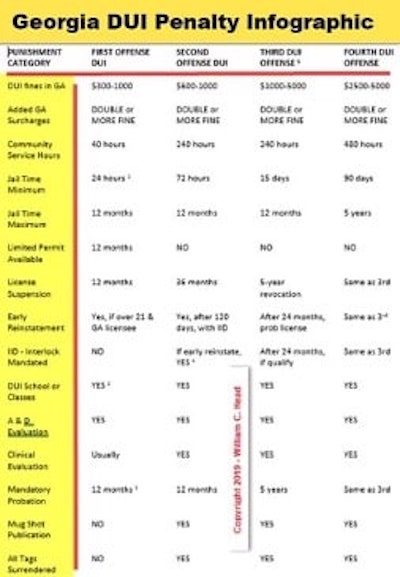 How Georgia Implied Consent Laws can Impact the Right to Drive
Is your license suspended immediately after a DUI in Georgia? Unfortunately, yes, if you refused post-arrest testing. drinking and driving laws in Georgia have had this rule for over 50 years, primarily because NHTSA (the National Highway Traffic Safety Administration) issued directives for all states to pass such implied consent laws.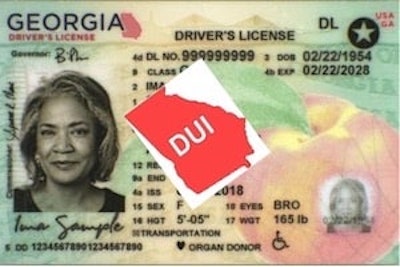 WARNING: You MUST act to protect your driving privileges after any DUI arrest in the Peach State. Only 30 DAYS after arrest are allowed., so call our DUI lawyers near me to prevent being suspended from driving.
Implied consent laws in GA are also tough, calling for a 1-year "hard suspension" if an administrative license suspension for a DUI refusal occurs, following an arrest for DUI in GA. An implied consent law is a DUI-related statute that administratively takes away driving privileges for arrested drunken drivers who decline to allow police to obtain a post-arrest forensic blood, breath or urine same to quantitate what is in the driver's system.
Law Firms Near Me for Legal Representation
What other law firm has the top-selling book (over 1500 pages) on DUI laws in GA? Proximity to a lawyer's office is NOT the way to hire the best attorneys. You want to check out each criminal defense attorney for legal credentials, experience level among attorneys in Atlanta, and number of cases handled at trial and in getting a DUI reduced to reckless driving or dismissed.
Our law group gets most of our clients from referrals from other lawyers or through our thousands of prior DUI clients. Some come from our other clients who had some other type of criminal case.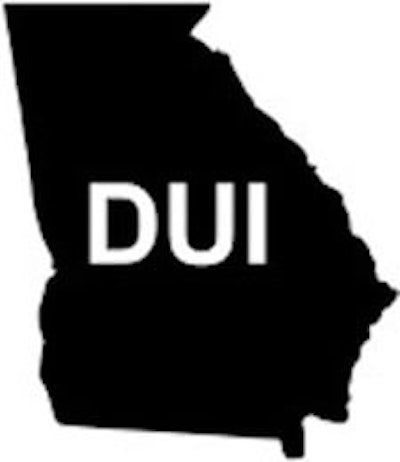 Because our DUI lawyers provide a FREE lawyer consultation to answer questions about Georgia DUI information, what do you have to lose by calling our DUI attorneys near me now, 24 hours a day? (404) 567-5515. When you have three nationally published DUI law book co-authors, why look anywhere else?
Plus, our DUI defense attorneys travel statewide when clients need our assistance in a "must win" driving under the influence case. Which other highly credentialed law firms near me do that?
Helpful additional links: