If you are in search of a criminal defense attorney Atlanta due to facing criminal charges in the State of Georgia, it is crucial to hire an Atlanta criminal lawyer with "clout." When used in this context, "clout" means having built a reputation of influence or power for a given task. For our firm of Atlanta criminal defense attorney professionals, we are in the criminal defense business.
In the criminal law legal arena, a highly skilled, experienced and tenacious Atlanta criminal attorney that is unafraid of law enforcement is the starting point. One of our partners, Atlanta criminal defense attorney Cory Yager is an ex-police officer for nearly a decade, part of which he was an FTO (field training officer) that trained new police recruits. Partner Larry Kohn has over 545 AVVO rating that are 5-star rankings.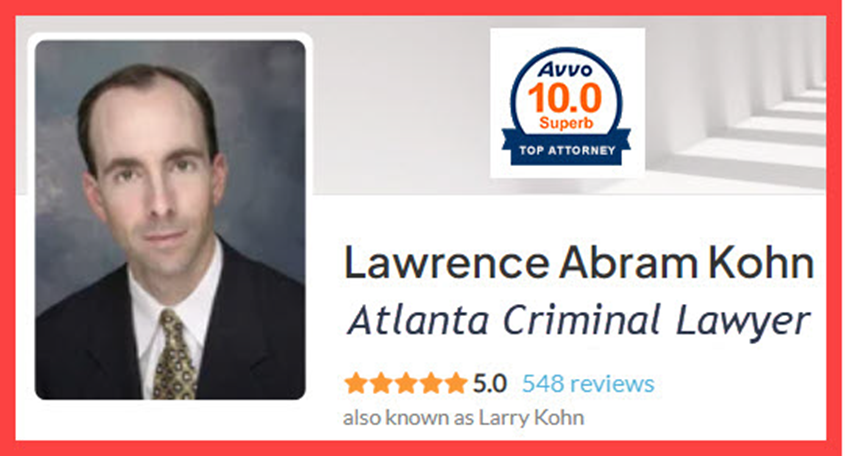 Having a top law firm in your corner can greatly impact the outcome of your case due to the complexity of the criminal litigation process and the pre-trial and trial process.
Locating an affordable criminal defense attorney Atlanta. Everyone knows that the best lawyers (in any field of practice) charge more than the new lawyers or attorneys with no proven prior records of success, year after year. The question for many is, "can I afford a best-rated felony lawyer for serious criminal offenses, or the best criminal defense attorney Atlanta for a drug case?
Do I need a Criminal Attorney in downtown Atlanta? Not any longer, since most top criminal law firms are now in the suburbs. Only a small handful of lawyers stay downtown, due to leases not expiring yet, or owning a building that has lost most of its value, after the Pandemic. Frankly, most of our clients do NOT want to go near the downtown area near Fulton County courts.
While not all criminal defense lawyers offer payment plans, many Atlanta Georgia firms provide a free consultation and will outline an acceptable legal fee payment plan. Our reason for offering the services of our criminal attorneys in Atlanta Georgia with monthly payment plans are three-fold:
(a) Even the best person can be arrested for a crime, and still be that same great person, family member and employee (or boss!) Our DUI lawyers have represented clients who are billionaires, movie stars, models, beauty queens, entertainers, educational leaders, politicians, mothers, grandfathers and even star students of their schools.
(b) Nobody sets up a "rainy day fund" or a "Christmas Club" savings account for legal troubles. So, when an arrest occurs, tough choices about tapping into retirement funds and triggering penalties and tax bills are not appealing choices to provide legal fees.
(c) Because fighting cases takes much longer than walking in a taking a guilty plea deal, your case is likely to last for many months. Thus, our veteran criminal defense attorneys Atlanta GA are comfortable setting up monthly plans for criminal cases pending against our clients with a healthy income stream.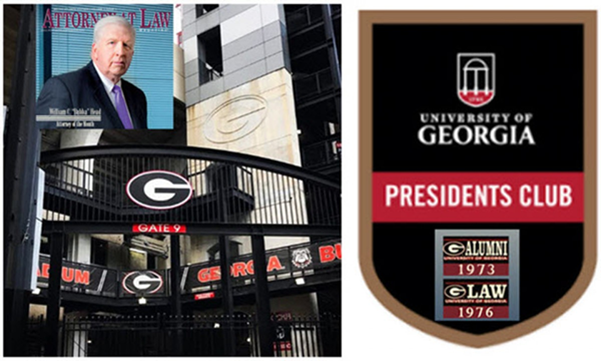 Our motto is "an arrest is not a conviction," which Mr. Head coined in 1993. Driving under the influence is the only crime of degree, meaning that adults can drink a little alcohol, but at some point, she or he has too much, and is "over the legal limit."
Atlanta criminal defense attorney drugs. Quite often, our legal warriors are called about drug possession charges (e.g., writing fake Rx scripts for prescription drugs, simple possession of marijuana, or possession of controlled substances, like Schedule i drugs can make the severity of the charges align with the type of drugs involved), simple battery and simple assault (or more serious personal crimes), and various types of fraud or theft cases like theft by receiving, shoplifting, credit card fraud, passing a bad check, etc.)
Atlanta's leading law firms have skilled criminal attorneys who prioritize clients' rights and interests, with a successful track record and strong legal connections. With success comes great attorney ratings.

Now that lawyer rankings are primarily being tracked by five (5) highly credible sources, the best law firms will have accumulated repeated, annual recognitions and genuine client reviews.
The oldest lawyer ranking company, Martindale, originated in 1868, and was known as "Martindale-Hubbell. Our lawyers enjoy the highest possible ratings from this source.
US News & World Report has maintained many business and college lists for decades. One of those is "Best Law Firms in America." Once again, our firm has been named for many years.
Best Lawyers in America is another highly select listing service. Our attorneys have accumulated over 20 of such ratings.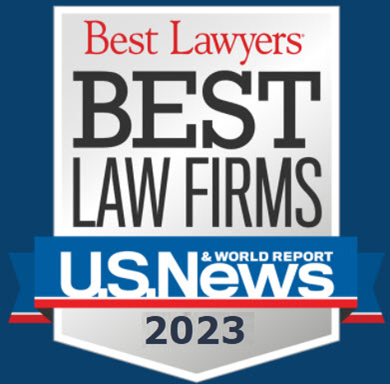 AVVO entered the Internet business about two decades ago and began a practice of allowing anonymous rating of attorneys. This interface was much more private, versus Google wanting to show the raters' names, but it also led to some fake ratings. Our criminal lawyers near me have over 735 ratings (99% 5 star), and every one if a legitimate client rating.
The ABA allows for board-certification of certain legal practice areas, and DUI defense is one of them. William Head has continuously been board-certified from the year 2000 through 2023 and (this year) is one of only 3 NCDD.com Georgia lawyers in the state of Georgia for this year, and fewer than 100 DUI attorneys nationwide.

When you hire an Atlanta criminal attorney from a top law firm, you can expect personalized attention and a strategic approach to your defense. They will thoroughly investigate the circumstances surrounding your arrest (starting with illegal search and seizure issues), gathering evidence, interviewing witnesses, talking to expert witnesses, and building a strong defense strategy tailored to your specific case.
The legal professional will also ensure that your rights are protected throughout the legal process and will aggressively advocate for your best interests. Only when a prosecutor knows that your legal counsel can and will go to trial do you get the most reductions and case reductions to a lesser offense.
In addition to their legal expertise, an Atlanta criminal attorney will also provide you with emotional support during this challenging time. They understand the stress and anxiety that comes with facing criminal charges and will be there to guide you every step of the way. They will explain the legal process to you, answer any questions you may have, and provide you with realistic expectations about the possible outcomes of your case.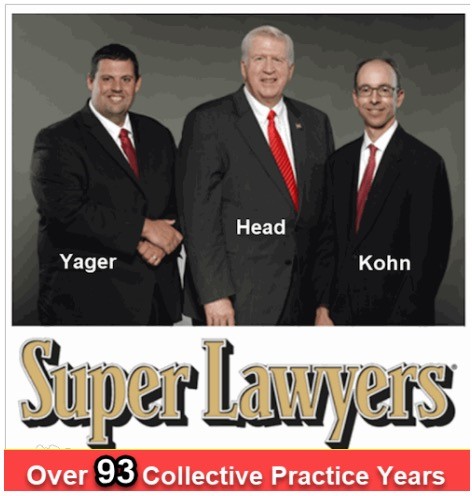 To fight your case effectively, it is important to hire a criminal lawyer from a top Atlanta law firm. These lawyers have the knowledge, experience, and dedication to protect your rights and provide a strong defense. To effectively fight your case, it is crucial to hire a criminal lawyer from a top Atlanta law firm.
Our firm's lawyers possess the necessary knowledge, experience, and dedication to protect your rights and provide a strong defense. It is worth noting that only a very small percentage of criminal lawyers have written or co-authored a law book. In our firm, all three partners have more than 20 credits for co-authoring legal publications, starting with Mr. Head's first book in 1991.
Don't confront criminal accusations by yourself – contact our top-rated law firm in Atlanta today to arrange a meeting with one of our seasoned criminal lawyers. This can be in person, via Zoom call or by telephone — your choice. Call 24 hours a day, 404-567-5515.

A few AVVO Lawyer Ratings for our Attorneys:
Terrific Lawyer

5.0 stars   Posted by Nasser
August 5, 2022
Larry is simply terrific, he is very knowledgeable and his legal expertise was instrumental to achieve a very positive outcome for our case. I highly recommend using his services.

5.0 stars Posted by Donnie
October 28, 2019
I was charged with simple battery in 2017. I hired Mr. Kohn ten days ago and he was able to get my charges dropped without even going to court. Fantastic lawyer!
This review is from a person who hired this attorney.
Posted by anonymous

Excellent Lawyer! Even better human being!
William Head is an excellent lawyer. He helped our family get through a difficult and unfortunate DUI case . All through the process he understood us, did not judge us and helped us navigate a difficult legal system.