Dunwoody DUI Lawyers Near Me: Georgia DUI Attorneys
Driving under the influence of alcohol or drugs is an offense that has received increasing public attention over the years. As a result of political pressure to lower highway death rates, Georgia DUI penalties have been increased by the Georgia General Assembly, and law enforcement efforts have become more aggressive.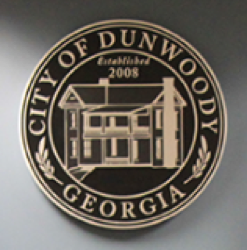 Police in Dunwoody GA are often quick to stop those they deem to be in violation of GA DUI laws or other traffic offenses. Sometimes the intimidating nature of these interactions can cause a people to feel guilty even when they are not. By way of example, the roadside field sobriety tests are NOT scientific, so being arrested after attempting these is not the end of your case.
Fortunately, capable DUI attorneys know that many defensive strategies can be effective in fighting DUI cases. When you work with a Dunwoody DUI lawyer from our award-winning legal team, you gain a litigation partner who can advocate on your behalf at every stage of the criminal legal proceedings.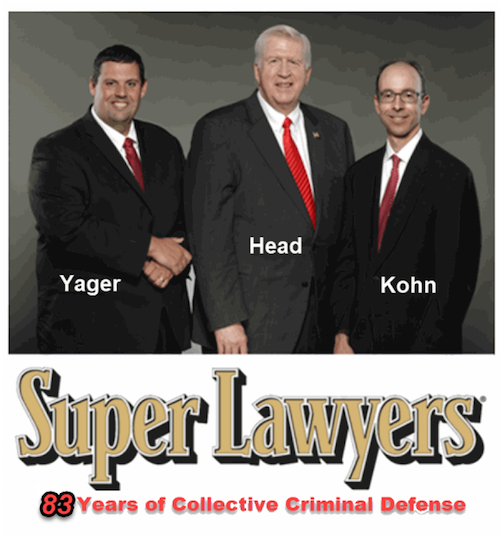 What it Means to Drive Under the Influence
Georgia law prohibits individuals from either driving or taking physical control of a moving vehicle while under the influence of alcohol or drugs. Section 40-6-391 of the Georgia code gives six specific definitions of violations:
Being influenced by alcohol enough to make it less safe to drive
Being influenced by any type of drug enough to make it less safe to drive
Being influenced by any toxic vapor enough to make it less safe to drive
Being influenced by a combination of any of the above substances enough to make it less safe to drive
Having a blood alcohol concentration of .08 grams or more within three hours of driving
Having any amount of marijuana or a controlled substance in the blood or urine
The first four definitions involve a subjective determination on the part of the officer evaluating the driver. In addition, though the final two definitions involving testing which in theory gives an absolute result, often the tests are conducted incorrectly.
If a person has a controlled substance in the blood or urine and that person is legally entitled to use that drug, then the mere fact of its presence in the body is not sufficient to constitute a violation. Instead, the substance must have rendered the person incapable of driving safely for a violation to occur.
Speak with a Dunwoody DUI lawyer to learn more. William Head, Larry Kohn and Cory Yager are here and ready to fight for your legal rights.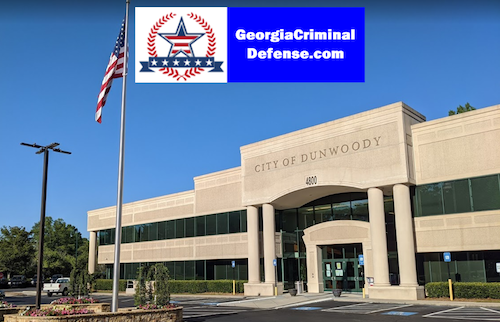 DUI Offenses Differ in Severity
The severity of a DUI offense depends on several factors. First, the law is much less forgiving for subsequent offenses. First and second DUI offenses are misdemeanors. That does not mean the offense is minor—those facing these charges face up to one year in jail and a fine of up to $1,000, as well as substantial community service requirements.
A third DUI offense is a high and aggravated misdemeanor. The potential fines increase to $5,000 and the term of imprisonment is likely considerably longer. If an individual commits a DUI for the fourth time, the offense is a felony punishable by up to five years of imprisonment and a fine of up to $5,000. The law uses a ten-year look-back period, meaning that for subsequent offenses, the court considers a person's record over the prior ten years. Work with a Dunwoody DUI lawyer for help in potentially reducing severe charges.
Administrative License Suspension in Dunwoody: 30-Day Limit to Act
In addition to fines, jail time, community service requirements, and clinical programs and evaluations that the court may order, drivers facing DUI charges are likely to have their driving privileges suspended. You only have 30 days in which to either appeal your administrative license suspension or install a 12-month ignition interlock device, under OCGA 40-5-64.1.
New laws require those facing DUI offenses to take action to preserve their driving privileges within 30 days of arrest. Drivers may opt to request an administrative hearing challenging a license suspension or to waive their right to a hearing and have an ignition interlock device installed. The period which a driver's license is suspended varies based on the circumstances and the existence of any prior offenses.
Get Help from a Dunwoody DUI Attorney Today
DUI offenses can be complicated, and the court has a range of discretion in determining penalties. If you are facing a DUI charge, you can find peace of mind when you work with a Dunwoody DUI lawyer who understands the charges and the ramifications and knows the defensive strategies that work best in different circumstances.
An attorney can review your case to help you begin building your strongest defense. Call today for a free consultation to learn how our highly rated DUI lawyers can help preserve your rights and reach the best possible outcome.
With a FREE consultation, how can you lose? The DUI legal advice, appointment and no-cost, initial attorney consultation with an Atlanta Super Lawyer may help you get a good night's sleep for the first time since your DUI arrest.
Even if you were arrested in another state, like Maine, South Carolina or Alabama, our legal team can direct you to a top-rated local DUI-DWI lawyer in whatever city your arrest took place.
Do not let a family law practitioner who handled your divorce case try to handle a complex DUI case. Plus, if you are cheap DUI lawyers in Atlanta GA, you are at the wrong website. Our lawyers near me for DUI do not quit fighting until our client has exhausted every opportunity (at pretrial motions, trial, or by way of appeal) to win.
Call today at 404-567-5515 for 24-hour-a-day legal help.