Gwinnett Courts: Superior, State, Recorder's Court, Juvenile
By: Larry Kohn and Ex-Cop Cory Yager, Award-Winning Gwinnett County Lawyers

Multiple Gwinnett County Courts operate within Gwinnett County, GA. With different courts assigned to oversee different types of legal adjudications, some deal with civil (non-jury) matters, some deal with criminals, and other preside over juvenile cases or probate matters.
Knowing the type of crime charged can be vital to knowing which Gwinnett County court records to request, from the proper Gwinnett County Clerk of Court. Gwinnett County warrants can be issued by a variety of different courts in Gwinnett County.
The Gwinnett County public records for each court in Gwinnett are maintained separately, so knowing the specific court that processed the case will be helpful. Gwinnett County superior court judges exercise exclusive jurisdiction over felony trials and pleas, divorce and child custody matters, and deciding legal issues pertaining to equitable remedies, such as issuing injunctions. So, if Gwinnett County family court issues are what you are researching, expect the Superior Court of Gwinnett County to be the place to find records.

This Gwinnett County Case Search article focuses primarily on criminal cases on a Gwinnett docket where Gwinnett Court records can be searched. The main portal can be found at gwinnettcourts com, for almost every Gwinnett case search. By filling out a request form and paying for your copies, you can obtain most court-related vital records from one of these courts in Gwinnett County.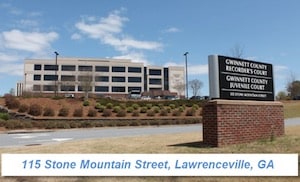 The Recorders Court of Gwinnett County is sometimes referred to as the Gwinnett County Traffic Court since it processes thousands of traffic tickets and other misdemeanor cases each month. This court shares space with Gwinnett County Juvenile Court in the Annex, which is located about 500 years from the main Langley Drive courthouse building. When a serious motor vehicle traffic offense occurs, this will be part of the Recorders Court of Gwinnett County arrest records.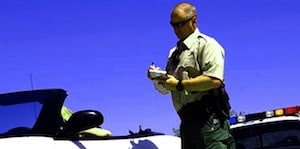 So, Gwinnett Recorder's Court is located at a separate location from the main Gwinnett county courthouse, the Gwinnett Courthouse Annex court is located at 115 Stone Mountain Street, Lawrenceville GA. Some of the more serious misdemeanor criminal charges in Recorder's court are driving under the influence (DUI), hit and run, attempting to elude a police officer, and reckless driving.
The Recorders Court of Gwinnett County is different from the Gwinnett County Magistrate Court which spends most of its time issuing criminal warrants for arrests and for searches. The three judges in Gwinnett County Recorders' Court are like referees, hearing ordinance violations, and misdemeanor traffic cases like reckless driving GA, hit and run or DUI in Georgia. It is a non-jury court and will hand out punishment if a person is convicted.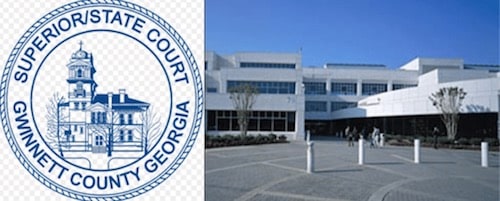 The Superior Court of Gwinnett County handles all felonies (sex offenders, murder, rape, armed robbery) arising in Gwinnett County. Gwinnett County District Attorney Danny Porter prosecutes Gwinnett felony cases. The DA cases are filed in the Gwinnett Clerk of Court for Superior Court cases.
Beyond processing these criminal cases, the Gwinnett Superior Court is also the court of general jurisdiction, and handles equitable actions, and civil litigation cases. You'll find all Gwinnett County divorce records at this Gwinnett Courthouse main location, at 75 Langley Drive.
The State Court of Gwinnett County is also housed at the main court house, but handles misdemeanor jury trials in criminal cases. This is where the Gwinnett DUI Court operates.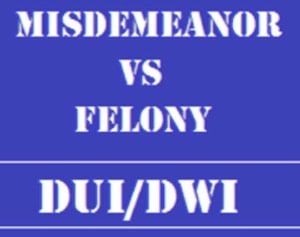 Certain cases like family violence may start in Superior Court, even though some first offense allegations of this nature may be chargeable as misdemeanors. Plus, like the DUI Court in Gwinnett State court, Superior Court of Gwinnett County has an accountability court called "Drug Court."
Because most Georgia DUI cases are misdemeanors, the Gwinnett State Court is one of the main Atlanta-area courthouses within which our Gwinnett County lawyers routinely defend clients.
The State Court of Gwinnett location is 75 Langley Dr SW, Lawrenceville, GA 30046.
The phone number is 770-822-8000. Look at your ticket or accusation to know your court and case matter caption or name.
The Gwinnett County State Court has jurisdiction over misdemeanor traffic violations including driving under the influence charges. Other drunk driving cases like felony DUI and first-degree vehicular homicide are heard in Gwinnett County Superior Court.
You can try to send any questions about any court cases via email, but this contact method (email) is only provided to help resolve technical issues, like "When is my court date?" A link to the Gwinnett County jail docket is maintained at the Sheriff's Office.
If you were arrested for DUI in an unincorporated area of Gwinnett County, your case will be heard in State Court or the Gwinnett County Recorder's Court. If your arrest occurred in one of the cities in Gwinnett County, your first court appearance, also known as a DUI arraignment, will be held in that city's Municipal Court.
Appearing in the Gwinnett Courts
In court you will witness a calm professionalism by all parties involved. At your arraignment, if you wish to appear in person, you will see the court staff, the prosecutors, and your attorney greet each other professionally. Court personnel will be hesitant to answer questions about cases because they are not licensed attorneys.
Top criminal attorney Gwinnett County law firms must keep up to date on changes to criminal laws. This includes staying up to speed on domestic violence GA cases, sex crimes like sodomy or prostitution, and the most common serious driving violation Georgia DUI laws.
To stay informed, our Georgia lawyers must review appellate court rulings, and court decisions on similar types of legal matters in other Georgia counties. If represented by one of the best criminal attorneys, he or she will present recent case decisions to the judge that may convince the court to make a ruling in your favor.
When to Contact our Attorneys in Gwinnett County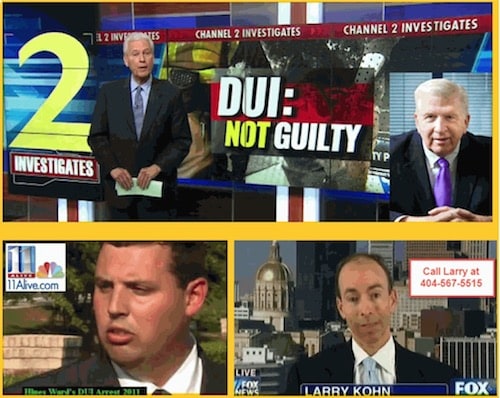 Upon your release from Gwinnett County jail, which may have been arranged by a bail bond company or a family member, you will receive a traffic citation paper with your arraignment date printed on it. The ultimate decision is yours: (a) do you want to just plead guilty to a drunk driving charge and face harsh penalties; or (b) are you ready to fight by using our veteran criminal attorneys?
This is the way to possibly obtain a reduction of charges to reckless driving, or an outright acquittal of all criminal charge at trial. Experience matters, as well as advanced training on field sobriety tests and police procedures. Bubba Head, Cory Yager and Larry Kohn are ready to assist you or a loved one on traffic tickets, misdemeanor crimes and felonies in GA.
Our criminal or DUI lawyers near me (4 locations) will answer your call 24 hours a day, 7 days a week, 365 days a year. FREE lawyer consultation provided and attorney fee payment plans. 404-567-5515. The earlier your criminal defense attorneys can begin building a solid defense, the better your chances of winning your drunk driving case (or other criminal charge).

Other related Gwinnett Court links:
Circa 1885 - Gwinnett historic courthouse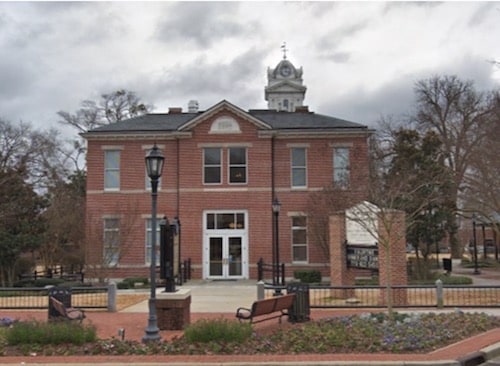 Gwinnett County Sheriff inmate search
Small claims court for civil cases at Gwinnett Magistrate Court