What Does DUI Mean? What Does DUI Stand For in GA?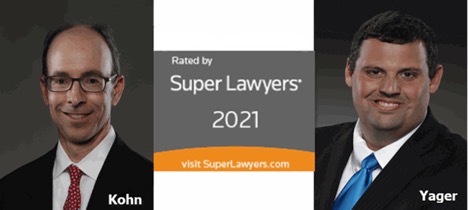 By: Larry Kohn, Criminal Defense Attorney Atlanta and DUI Attorney Atlanta, GA ranked by U.S. News & World Report as Best law Firms in America
For the last 100 years, about 65,000,000 impaired driving arrests were made in America, yet clients who are first offenders ask our DUI-DWI lawyers near me, "what is DUI?" The DUI full meaning is only able to be understood by seeing how the DUI abbreviation is defined in each state that uses that acronym.
About 60% of the states use DUI as their abbreviation, and 40% do not. Some states used both acronyms.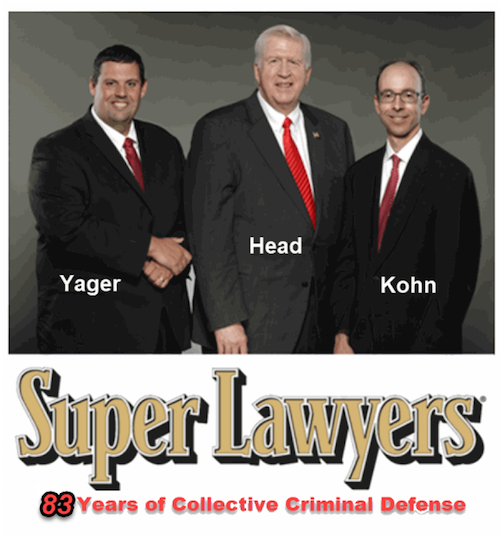 A DUI definition can vary slightly, from state to state and country to country. This is because DWI-DUI laws are not nationally defined, as in all other nations across the globe. Thus, a statute for a DUI in Georgia will be substantially different from the state laws describing an OUI in Maine.
Because a DUI conviction can cause great "life disruption," if convicted, the services of a top-rated DUI lawyer are in great demand. Also, be aware that a first lifetime DUI that causes a fatality or serious bodily injury to another person can support a felony charge (due to causing that personal injury or death), regardless of which offense this driver is facing.
Although a first, second or third DUI within 10 years only makes you guilty of a misdemeanor, a DUI 3rd offense calls for "high and aggravated" misdemeanor jail time, meaning that for every 30 days of the sentence, 26 days or more must be served.
The relatively new laws are barely 110 years old and were not part of English Common Law adopted by most states in the 1700s and 1800s. So, each state and the District of Columbia penned their own DUI-DWI laws. In every state, losing the DUI case causes that driver's license to be suspended or revoked, depending on local state laws.
But a DUI definition recognized by most Americans is "drunk driving" or "drugged driving." The DUI full form description is "driving under the influence" of a prohibited type of substance, like alcoholic beverages, weed or other drugs. Without question, however, a DUI in GA can be catastrophic to many Georgia licensees.
People in other nations do not utilize the same under the influence meaning or acronyms for citizens arrested for this traffic crime in those nations. In fact, England calls the crime "drink driving," even though more crimes other than by operating under the influence of alcohol are criminalized.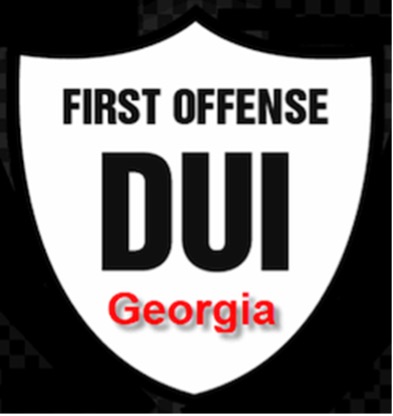 Our three dui attorneys near me are all nationally published co-authors of DUI-related publications. Try to locate any other local law firms with this massive number of lawyer ratings and credentials for handling DUI defense.
The author of this article has expanded the "book" definition of DUI or DWI to this:
The most precise "DUI meaning" covers the criminal act of a person operating, driving, or being "in actual physical control" of a vehicle while that person is controlling the vehicle, and is affected by either alcohol, drugs, or some other substance. While not universal, most states define DUI for MOTOR vehicles, but others broadly proscribe a person being on ANY vehicle, including a bicycle, wheelchair, horse, or scooter. Georgia laws only prohibit impaired operation of a motor vehicle.
Unique in the WORLD for not having a national impaired driving standard, each state's legislative body has passed and revised its drinking and driving and drugged driving laws dozens of times. Today, no singular DUI acronym or DUI meaning exists, with more than a dozen acronyms being utilized in America.
While every state's law enforcement officers try to obtain field sobriety tests at the roadside, no states have laws requiring a suspected drunk driver to participate. In fact, these physical tests have been criticized in many appellate decisions as lacking a scientific foundation or basis.
Two Types of DUI-Alcohol Convictions are Possible in GA
DUI Per Se meaning – Being over the alcohol legal limit for your age and vehicle type, regardless of symptoms or signs of impairment. Underage drivers in Georgia are held to a 0.02 grams percent BAC limit, the driver of a commercial motor vehicle cannot exceed 0.04 grams percent, and all others have a 0.08 grams percent blood alcohol content limit.
Other than Utah, which lowered its "adult" permissible blood alcohol concentration to 0.05 grams percent in 2019, all other states still use 0.08 grams percent as the BAC level for drivers ages 21 and over, who are not operating a CMV (commercial truck). In each state, you need a lawyer for DUI near me that is a true expert on all aspects of the laws of the state where you were arrested.
DUI Less Safe meaning in Georgia – Officers in the Peach State can arrest any driver (regardless of being able to obtain a forensic test after the DUI arrest). After arrest, if he or she can testify to or otherwise show through circumstantial evidence (e.g., via body camera) observations of the driver's diminished motor skills and cognitive functions, this evidence may be enough to convict, if a jury unanimously agrees that it was less safe for the person to drive after ingesting the impairing substance, vapors, or material.
As in other states, Georgia DUI laws criminalize driving a motor vehicle when that operator is affected by any substance or liquid that was voluntary consumed or ingested by any means. So drinking, huffing, vaping, injecting, inhaling, or inserting (e.g., via the anus) into a person's body are all prohibited, since each method can leave that motorist impaired.
DUI penalties, if convicted of a Georgia DUI, will include a 20-hour DUI school course, probation of 12 months or longer, jail time (decided by the judge), five (5) 8-hour days of community service (40 hours) on a first offense DUI, 30 days of community service (240 hours) on a 2nd DUI offense within 10 years of the first. This same number of community service hours applies to DUI third offense within ten years.
A fourth DUI offense felony (if within 10 years of the 1st DUI arrest date) calls for not less than 60 days (480 hours) or community service hours on a 4th DUI offense. Most Georgia licensees (to obtain any type of limited driving privileges) will have to install and pay for an IID (ignition interlock device), to meet the terms and conditions of license reinstatement later.
If accused of driving while intoxicated, this can mean driving while stoned on drugs, driving while having any level of psychoactive marijuana metabolites (THC). When it comes to drug impairment, the Georgia appellate courts have ruled that the applicable legal standard is proof that the operator was "incapable of driving safely," after ingesting enough of the drug to the extent of impairment of motor skills.
Furthermore, an obtunded driver can be committing a violation of this Georgia code section when operating a vehicle while affected by noxious or toxic vapors ingested or inhaled from gasoline, glue, aerosols, other volatiles (like toluene). All these multiple methods of being rendered "less safe to drive" will support a conviction for DUI.
Do Not Hire an Amateur to Try to Win a Case That a DUI Expert Needs to Handle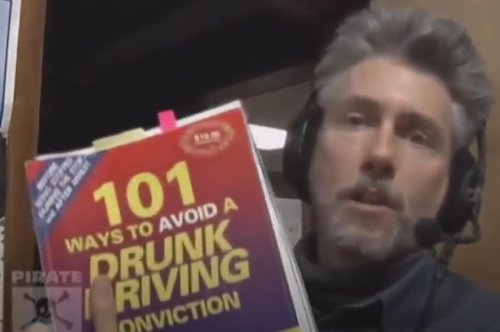 An expert on GA DUI laws, Bubba Head (after graduating from UGA with honors as a history major) began writing books on challenging driving impaired cases in 1991. The highly-acclaimed initial book, 101 Ways to Avoid a Drunk Driving Conviction, made Atlanta DUI attorney William Head and his late co-author from North Charleston, South Carolina, Reese Joye, famous among DUI defense attorneys nationwide.
Call today for 24-hour service: (404) 567-5515, and tell our criminal attorneys near me HOW and WHEN we can meet or talk in detail via Facetime, Zoom or other phone conferencing method. You will be glad you let our lawyers nearby critique your case facts.

Key Georgia DUI Laws that May Be of Interest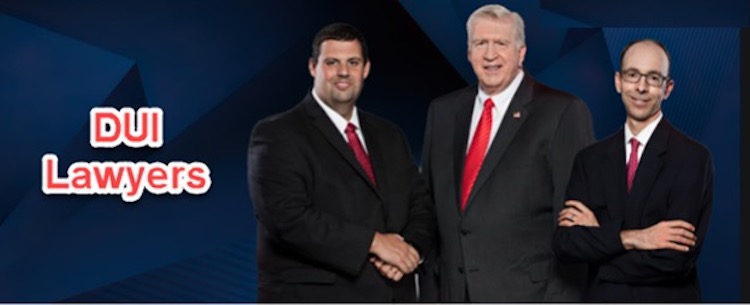 Disclaimer and Privacy Policy
The information you obtain at this website, related videos, image resources, Twitter, Facebook, or YouTube, or from blog postings is not, nor is it intended to be or provide, legal advice. This legal analysis by our law group is meant to help you get a basic understanding of criminal laws and your constitutional and statutory rights relating the crimes charged against you. to the topics covered in this subset of criminal defense, and let you search for answers.
New laws are enacted periodically, and state agencies (like GA DDS) make rules changes for those with one offense or multiple DUIs that can affect your right to reinstate a license with little or no notice to the public. You are well advised to consult an attorney for advice regarding your individual situation, because no amount of online information can synthesize and process what an experienced legal professional can do.
Our lawyers in Atlanta invite you to peruse our site for information, and then contact us. Our Georgia lawyers encourage you to browse other competitors' credentials, accolades, and awards, to compare overall attorney ratings. Our law office welcomes your email communication, chat responses, phone calls, letters, and electronic mail.
Our law group maintains a strict privacy policy, and (if you do not hire us) we shred your paperwork. Contacting us (through any communication method) does not create an attorney-client relationship.
Please do not send any confidential information to us until such time as an attorney-client relationship has been established and you sign our fee agreement.
Updated for 2022 & 2023. Copyright 2022, William C. Head, Atlanta GA. All rights reserved.