Atlanta Domestic Violence Lawyers
Because domestic violence laws are written into the penal code by the legislature of each state, a domestic violence definition cannot be universally stated. However, certain common components of these many state statutes from various jurisdictions are universal in addressing similar crimes.
A domestic violence lawyer in Georgia knows how tough it is to spend time in jail (if imposed upon an offending spouse or domestic partner) can be. Over the past two decades, community standards and the view of the judges within our judicial system have been heightened and laws changed to address all forms of victim domestic violence.
Georgia is one of the minority of states that has a separate and distinct "non-touching" basis for battery domestic violence called "simple battery family violence." However, both women and men can be verbally abused in such a way that survivors never recover from their treatment.
Plus, for crimes causing bodily injury like battery domestic violence, assault family violence or aggravated assault that injures, maims, or kills another, the necessity of retaining a domestic violence lawyer near me becomes crystal clear. Too often, we read or hear a news report of a broken relationship leading to murder.
By being lobbied by groups that care about families, that share such reports, activists have convinced the Georgia Legislature to aid police. New laws authorize mandatory arrests when injury is visible. Plus the laws bolster court controls over abusers through use of a TRO (temporary restraining order).
For criminalizing a domestic battery charge, all states have set up both felony and misdemeanor crimes to escalate criminal law consequences for repeat offenders. Causing physical injury to another, using a family member in human trafficking or being a repeat offender are ways for such charges to be indicted as a felony.
For many people experiencing domestic violence charges in the state of Georgia, this is their first time being put in cuffs by a police officer or going to jail. Since J. Edgar Hoover ran the FBI, federal law requires that all arrested persons submit their fingerprints. Plus, a mugshot of the arrested person is taken. This all ends up in federal records at the NCIC in Quantico, Virginia.
The "history" of this type of crime happening previously will be available to law enforcement and prosecutors permanently. This criminal history of an arrest allows access to the charging document (an accusation or an indictment by a grand jury), as well as how that arrest was "resolved" and when that event occurred.
In 2020, more programs on anger management and healing families are in place. Your lawyer's planning and work prior to a court date can be critical. Having an accused domestic abuser participate in a program that can supply him or her with coping tools and education on the issues in the pending case can be a solid strategy.
Georgia Family Violence Act – An Overview of the Broad Sweep of These Laws
Georgia family violence law has provisions for a procedure for victims of domestic violence to obtain a judge's protective order against alleged abusers who are current or former family members, or from former domestic relationships. This group includes persons who are parents of the same child, foster parents, stepparents, and persons currently or formerly living in the same household.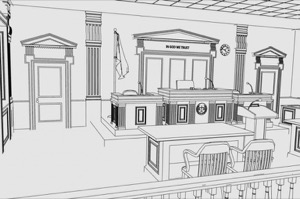 Significantly, the Georgia Legislature placed mandatory arrest responsibility when a law enforcement officer investigating claims of family violence acts is told or investigates and finds out about certain facts creating probable cause to believe that the law has been violated. Plus, a permanent State Commission on Family Violence, with 37 members from all disciplines, was put in place to oversee family violence issues and suggest legislative changes in the future.
The deciding factor between garden-variety assault (which laws are applicable to ALL people) and domestic violence are the identities and relationships (present or past) of the people getting in the fight. This maxim applies to assault, simple assault, battery, aggravated assault, stalking, or aggravated battery.
Domestic Abuse Laws in Georgia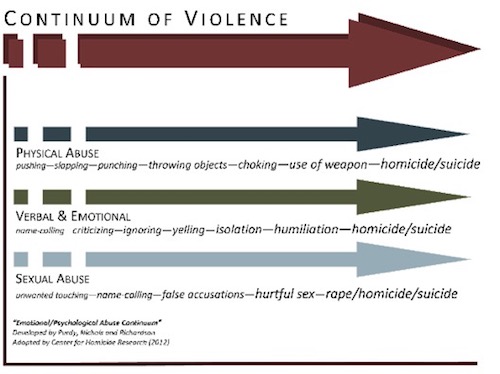 The same criminal conduct may have taken place between strangers, and a different crime might have been committed. When a domestic situation is inserted in the fact pattern, new sanctions and temporary orders may occur very rapidly. Commonly, in the middle of a divorce, an altercation occurs and that leads to a request for a TRO and separate residences.
When the folks involved have a current or former DOMESTIC relationship, Georgia laws ramp up punishment and allow for court protection. This may be giving temporary custody of minor children to the abused spouse.
Plus, local police training calls for a quick arrest when visible wounds exist, or if the perceived perpetrator has committed violence in the presence of children. Such orders are not a final determination but are utilized to diffuse the potential deadly escalation.
So, when a domestic violence crime is involved, new legal protections from a judge like a "no contact" order or restraining order can quickly be obtained. Courts are told to act to keep victims safe, after events have unfolded that indicate that separating the parents and setting up temporary child support is needed.
Most of the following types of actions can support an accusation, arrest, or indictment of a person being represented by a domestic abuse lawyer:
(Under Georgia Code Section 19 13 1 or O.C.G.A. § 19-13-1)
Financial abuse;
Battery;
Stalking;
Simple assault;
Assault;
Physical abuse;
Criminal trespass into a former intimate partner's living quarters;
Criminal damage to property;
Unlawful restraint;
Any felony crime committed between such persons; or
Use of controlling behavior as evidenced by use of physical power and verbal control over the wife, husband, or domestic partner (e.g., through battery or simple assault), particularly if children are used as a pawn or to gain leverage by the wrongdoer to compel the other domestic partner to yield to force or intimidation.
In some states, like Georgia, the mere presence of a child within the same home or abode as the adult who is verbally abusing and threatening can lead to an arrest. Don't underestimate the seriousness of these domestic violence simple assault charges. Contact a domestic violence attorney near me if this is reported to police.
The starting point for family domestic violence is to think broadly in terms of the scope of legislation proscribing domestic abuse, assault family violence, or (in some states, like Georgia) exposing a child to a domestic argument. Examples of this broad thinking include the fact that physical abuse or touching of another (like slapping, punching, grabbing) is not a requirement for a suspect to be arrested and charged with domestic violence abuse.
Family Violence in GA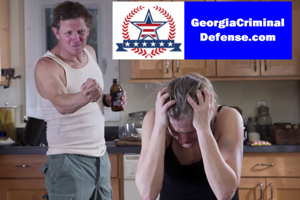 Plus, "family" is defined very loosely so that the persons living together need not be married or even currently living in the same household. Because domestic relationships and partnerships are far more common today than in 1950, the State is not expecting forced marriages to take place for any victims to be able to receive protection from our Georgia laws on domestic violence.
Thus, people living or formerly living together qualify for family violence protection under the GA Family Violence Act. Common sense and the need to protect children are typical reasons to leave the relationship when safety concerns call for a departure.
Assault is placing someone in fear of apprehension or bodily harm. A person does not have to have physical contact. Simple assault can be an exchange of words that (to a reasonable person) would communicate a belief that an injury is about to occur. Domestic violence is the same conduct as an assault, but the family-related crime is between members of the same household.
For example, a person could have an argument with their girlfriend. If they do not live together, it may not be a big deal. However, if they lived together at one time, it is a bigger deal according to the justice system. The key to what determines domestic violence is the word domestic. Those involved must be people in the same household.
How Much Jail Time for Domestic Violence?
Like most crimes, repeat offenders are treated more harshly than a person facing a domestic violence first offense. For example, the crime of family violence battery in Georgia under O.C.G.A. 16-5-23.1 (f)(1) addresses this misdemeanor situation.
That 1st offense is a simple misdemeanor offense that carries a maximum jail penalty of up to 12 months, plus a $1,000 fine. A person's 2nd (or subsequent) conviction involving the same victim or involving another family member will result in a felony offense that carries up to a maximum penalty of five (5) years in state prison.
Conversely, a domestic violence felony charge can be a career-ender. Of course, our law office has dealt with false allegations of family violence before. In addition, in some cases our client has a good self-defense family violence issue.
Charged With Domestic Violence Georgia and Hiring a Domestic Abuse Attorney
Recently enacted Georgia domestic violence laws (in 2010, 2015, and 2016) define family violence as being certain types of criminal acts between people occupying a household together, which usually occurs with one or more domestic partners who are family members. The possible penalties for crimes within that residence (or between those who formerly cohabited) are written in a way to punish more harshly than if two strangers got into a fistfight or public verbal altercation.
While criminal defense is the central focus of the domestic violence Georgia law firm representing you, family law issues are also prominent in these cases (e.g., separation, divorce, etc.) When a judge feels that he or she must do something to "send a message," he or she may sentence violent offenders to a year in jail. Cory Yager, an ex-police officer, and Larry Kohn handle these misdemeanor or felony cases.
Mr. Yager, an ex-cop who investigated hundreds of DV cases, knows all aspects of defending these cases. Having appeared in front of many of the same judges as a law enforcement officer, Mr. Yager brings a special kind of credibility to the courtroom
Partner Larry Kohn, with over 20 years of legal experience in these cases, has this to say about his approach to domestic abuse and violence: "The defense strategy used by domestic abuse attorneys generally does not differ whether our client is charged with just assault or a family violence battery charge.
The main difference for doing damage control for our client is to assess and evaluate who the witnesses are, which judge will be presiding, and establishing our defense. The strategy is similar, but the facts are always unique to each case."
Usually, when people are related to or know one another very well, as in a domestic violence case, some definable instance or "breaking point" created the violent event or harsh words. Often, alcohol is involved.
Some problems, like simmering resentment, is underlying the whole violent exchange. For stranger-on-stranger conduct, usually, the event occurred in reaction to something happening or perhaps when one or both are impaired.
FREE Consultation With a Domestic Violence Attorney Near Me
For other related, important Resources on various related topics for sexual abuse, identifying abusive behavior, and obtaining protective orders, see these links:
DISCLAIMER AND PRIVACY POLICY
The information you obtain at this web site, related videos, image resources, Facebook, Twitter or other social media content, or blog postings is not, nor is it intended to be or provide, legal advice. This page is designed to help you find information, learn the basics about any criminal offense or court case, and then search for lawyers near me.
You are well advised to consult an attorney for advice regarding your individual situation, and to obtain targeting help from and experienced lawyer. Our lawyers in Atlanta invite you to peruse our site for information, and then contact us about out legal services. Our law group welcomes your email communication, chat responses, phone calls, letters and electronic mail.
Our law group maintains a strict privacy policy, and (if you don't hire us) we shred your paperwork. Contacting us (through any communication method) does not create an attorney-client relationship.
Please do not send any confidential information through this website portal to us until such time as an attorney-client relationship has been established and all terms and conditions are agreed upon. If needed, you make request a payment plan for legal fees.
Copyright 2020, by William C. Head. All rights reserved.