Best DUI Lawyer GA for Brookhaven Police Department Arrests

By: Larry Kohn, Traffic Violation and Atlanta DUI lawyer; Member of the National College for DUI Defense and Named one of the Best Lawyers in America.
Whether you are facing a first accusation in criminal court or hoping to avoid becoming a repeat offender, a criminal lawyer near me may be able to help find a better solution than a guilty plea. The Brookhaven Police Department sends hundreds of cases per week to the Brookhaven Court on Georgia.
An allegation involving criminal activity is a serious matter in Brookhaven Municipal Court and throughout the state of Georgia. Brookhaven GA police do not make nearly as many arrests as the Atlanta Municipal Court, but their number of Atlanta GA officers on duty (as a percentage of total population) is higher that the Atlanta Police in covering the densely populated city of Atlanta Georgia.

Due to so many traffic citations being issued each month, some people refer to this court as the Brookhaven GA traffic court. Even lower-level motor vehicle crimes at the city of Brookhaven Municipal Court in metro Atlanta GA can result in significant jail sentences and heavy fines upon conviction. The Brookhaven GA Police Department has also added many stationary video camera positions to monitor high crime areas.
Our law firm near me has both a DUI lawyer Atlanta and DUI defense lawyers for Brookhaven GA arrests. One of our law partners resides in the City of Brookhaven and knows most officers at the Brookhaven Police Dept. Our legal professionals offer a FREE lawyer consultation to those facing DUI or any other traffic citations.
Categorizing Crimes in Brookhaven: City Ordinance Violations, Misdemeanor or Felony Crimes
Criminal allegations in Brookhaven are separated into two main categories, ordinance violations and misdemeanor offenses, including all traffic tickets. The severity of the criminal charges determines both the potential penalties and the court where the case will be heard.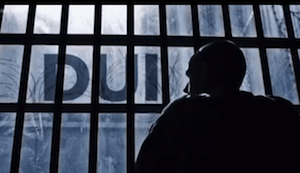 However, it is vital to remember that no matter the level of charges, a conviction could result in a jail sentence and the establishment of a criminal record. For example, under Georgia DUI laws, driving under the influence has mandatory criminal punishments, including jail time for almost every offender.
One of the two types of charges are known as ordinance violations. These cases are often heard in municipal courts. Penalties for common ordinances can be as high as six months in jail and a fine of up to $1,000.
However, there are also misdemeanors for which the potential penalty is still $1,000. The total potential jail time, however, increases to 12 months.
Common examples of non-motor vehicle misdemeanor crimes handled in the Municipal Court of Brookhaven Georgia include:
Courts may address certain misdemeanors with diversion programs, conditional discharge or by placing a person on probation. These scenarios are more likely available if the allegations are relatively minor in nature, and the alleged offender has no criminal record.
Is Brookhaven in DeKalb County or Fulton County?
The city limits of Brookhaven are all within DeKalb County GA. Any misdemeanor crimes that are bound over for a trial by jury go to DeKalb State Court. Felonies are required to be processed by the DeKalb County Superior Court.
Because the cost of incarceration is so costly, there has never been a Brookhaven GA jail. Brookhaven police arrests are taken to the DeKalb County jail for booking and processing, until the Brookhaven bail bonds are posted.
Our law office's dedicated legal team could argue for reduced bail, present creative sentencing alternatives, or find a way to exclude your blood alcohol test. By uncovering all the flaws in the prosecutor's case, you best opportunity to win occurs.
Brookhaven Arrests for Felonies Are Heard in Dekalb County Superior Court
Felonies are all crimes for which a person may be sentenced to a minimum of one year in prison for a conviction. These cases made by city of Brookhaven Police Department officers are heard exclusively in superior courts. he maximum penalties for these allegations can rise to as high as life imprisonment or even the death penalty.
In Brookhaven, felonies typically involve violence committed against other people, the presence of illegal drugs, or theft-related offenses. A conviction could result not only in a severe prison sentence but would also permanently label a person as a felon, affecting their future employability and taking from them their right to vote, run for public office, and own firearms.
Brookhaven Criminal and Lawyers for DUI Near Me: 4 Office Locations
Brookhaven, Georgia takes every allegation of criminal activity very seriously. The City of Brookhaven GA police department officers have been trained to be proactive in stopping criminal activity. Our law firm has our Sandy Springs main office less than 15 minutes from court, and the Atlanta office is south of the Court in Brookhaven by 15 to 20 minutes, even in traffic.

Ex-Cobb County Law Enforcement Officer Cory Yager is a DUI attorney Brookhaven GA that not only knows Georgia DUI laws but understands police procedures, where errors and omissions are made, and how to track down information on their computers. This type digging may set you free, in some cases. Mr. Yager was recognized as Georgia Super Lawyer six times and is ranked at the highest level by Martindale, America's oldest and most respected attorney ratings service.
If involved in a Brookhaven Accident. In addition to graduating with high honors from John Marshall Atlanta law school, the former firefighter and EMT handled hundreds of truck crash cases and auto wrecks in his near decade of police work. So, for recent arrests in Brookhaven involving a Brookhaven car accident, why look further for your legal representation?
Even charges brought by Brookhaven police officers involving minor theft, drug possession, or DUI could forever change your life. It is critical that anyone facing criminal charges take every possible step to give themselves an advantage by hiring top-rated criminal law attorneys with extensive experience in municipal courts.
Our three law partners are all Instructors in field sobriety testing. All have had crime laboratory training, to know how to identify laboratory miscues and errors. In a vehicular homicide case, that kind of advanced training can mean the difference between winning and losing. The author began working for nationally famous criminal attorney William "Bubba" Head 25 years ago, while still in law school.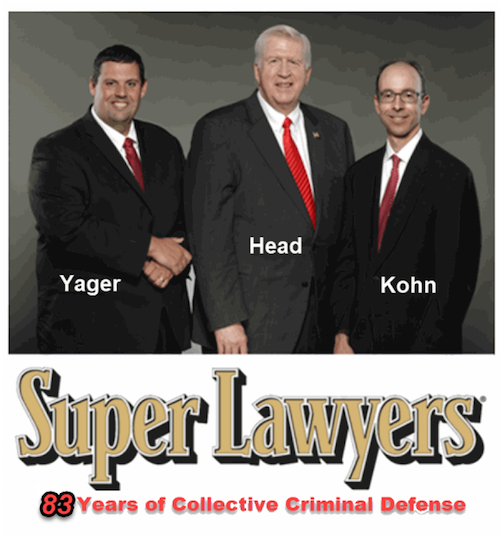 Every stage of criminal proceedings could be critical, from the initial arraignment through a potential trial. As such, the sooner that an attorney could get to work on a case, the better, as attorneys who represent individuals throughout the length of the proceedings may give them a better chance for a positive outcome. Get in touch with a local lawyer today to learn more.
Call today at 404-567-5515 and speak directly with an award-winning Brookhaven GA DUI attorney who is a published legal book author to fight for you! The legal information provided by our lawyers near me free consultation can help you decide how your pending driving under the influence (DUI) case should be handled. If you MUST have a favorable outcome, start your investigation of your legal options with our legal professionals near me.
Other Helpful Links: