Georgia Law on DUI. Being "over the legal limit" of 0.08 grams percent (for any driver) is called DUI per se. In addition, the State of Georgia can prosecute without a breath test, blood test or urine test, if circumstantial evidence is sufficient to convince a jury that it was less safe for the person to drive by consuming alcohol to the extent of being unsafe on the highway.
Fighting a DUI in Atlanta Georgia. Most are shocked that police take you to JAIL on a GA DUI 1st offense, regardless of the case circumstances. The same rule as the Georgia DUI process applies, generally, under DUI-DWI laws in most states.
Knowing how to Beat a DUI in the State of Georgia. However, many with a DUI Georgia first offense are shocked at the severity of the DUI penalty Georgia DUI laws 2023 might bring. Just the potential jail time for DUI in Georgia is a much bigger concern that probation and court costs.
DUI charges in Georgia. Drinking and driving laws in Georgia and staying within the Georgia BAC limit. Most are even more shocked to learn that field sobriety tests were OPTIONAL, and that they did not have to agree to doing these. Reports of self-loathing, sleeplessness, inability to eat, not focusing on their job and discord on their domestic relationships are common.
DUI consequences Georgia. Other than worrying about jail time, being able to operate a motor vehicle is the #2 question most accused impaired drivers obsess about, for DUI cases in Georgia. Only a small fraction of first offenders will have any additional DUI jail time, for the cases our lawyers near me handle in Georgia. See the image of our three Super lawyers, below.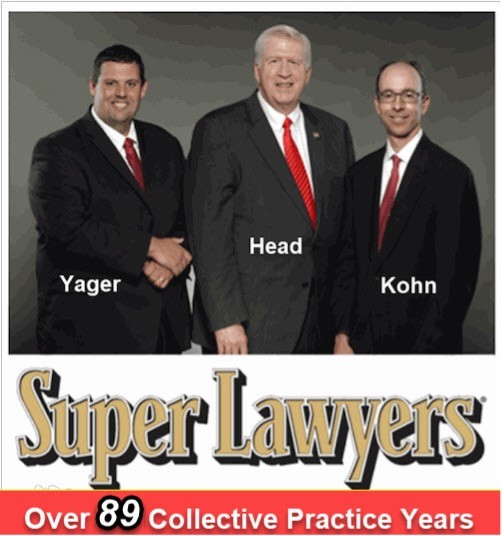 Hiring Experience Legal Counsel to Negotiate GA DUI laws 2023 to avoid Georgia DUI consequences. Next, our objective is to use our superior knowledge of DUI laws in Georgia to guide the ship through the troubled waters created by this pending DUI arrest.
Do you lose your license for first D.U.I. in Georgia? Yes, you do. Since driving under the influence (a DUI Atlanta GA) will result in a license revocation or suspension in ALL cases, fighting for a non-DUI disposition is our objective in every case.
Worst of all, though, is the lifetime conviction that can never be removed from your criminal history. Georgia's expungement laws do NOT apply to an DUI convictions, even a first offence DUI. Trust the 3 Super Lawyers who WRITE the leading DUI law book for the State of Georgia, on this issue!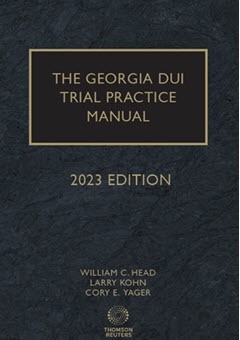 9 Frequently Asked Questions About GA DUI Laws
DUI GA Law Questions and Answers. Being charged with DUI alters many parts of the accused citizen's life. People arrested for a DUI in Georgia usually have one of these 9 questions about their DUI case on their minds, when our DUI lawyers first interview the accused citizen:
Is a DUI a felony in GA? Beginning July 1, 2008, a 4th DUI in Georgia constitutes a felony offense, if dates of arrest between the 1st DUI and the fourth DUI is under 10 years. Felony convictions can bring a multitude of harsh punishments, including up to 5 years in state prison.
What are the Georgia DUI penalties? Georgia DUI sentencing guidelines call for certain minimum, mandatory aspects of a DUI sentence in GA. See the helpful chart below, for more details on DUI punishment.
DUI first offense Georgia. The DUI sentence in GA includes 24 hours of DUI jail time (for those who have a post-arrest alcohol test number over the Georgia DUI limit) to 12 months in jail, with any days that the defendant is not incarcerated to be served on probation for the full year. For a first offense DUI, a limited driving permit is available the first 120 days, after which license reinstatement is available through Georgia DDS.
What is the penalty for DUI in Georgia? DUI arrests, especially for a Georgia DUI first offense clients, are a shock to these DUI suspects' system. The Georgia DUI statute, 40-6-391, sets forth the various ways a person can be prosecuted under the Peach State's drunk driving laws.
First offense DUI Georgia. The DUI fine in GA is from $300 to $1,000 on a 1st offense DUI, while DUI 4th offense can reach $5000 plus surcharges. Completing DUI school (called Georgia Risk Reduction in the Peach State) and a substance abuse assessment are also going to be required. You can find a driving school near me by doing a Google search.
Also, 40 hours of community service must be performed for a first DUI, this jumps to 240 hours on a DUI 2nd or DUI 3rd offense.

DUI second offense GA. For repeat offenders, this minimum goes to 72 hours on a 2nd DUI in GA, and 15 days on a 3rd DUI. A 4th DUI in GA requires not less than 90 days in custody and 480 hours of community service.
Where can I read the Georgia drinking and driving laws? DUI GA OCGA 40-6-391. The limitations put on DUI nolo law in Georgia on July 1, 1997 dramatically changed the OCGA DUI statute, by stripping away the previous ability of Georgia licensees to not be suspended.
My list of charges shows multiple DUI offenses in Georgia, why is that? Some courts, like the Atlanta Municipal Court, often list all types of committing DUI on their docket, like OCGA DUI drugs, and DUI combination of alcohol and drugs, even if that is not what the driver is facing.
Can DUI convictions in Georgia be expunged? Not in Georgia.
What is the fine for a DUI in Georgia? Often, people who plan to plead guilty ask us, "How much is a DUI ticket in Georgia?" That minor cost is like a small marble in a railroad train boxcar, considering the true, lifetime cost of a DUI.
What is the legal alcohol limit in GA? In 2001, the adult legal alcohol limit Georgia was lowered from 0.10 grams percent to 0.08 grams percent. This blood alcohol content legal limit in GA for drivers who are age 21 and over is the same in all other states except Utah, which now uses 0.05 grams percent.
Being over the GA legal driving alcohol limit can be prosecuted, even with NO signs of impairment. That GA BAC limit [as shown on a post-arrest forensic breathalyzer (Intoxilyzer 9000)] or by a GBI test yielding your Georgia blood alcohol limit, you can be convicted.
What Is Considered a DUI in Georgia?
The DUI less safe OCGA statute covers various types of DUI. For all drivers under age 21, a Georgia zero tolerance policy zero tolerance law is applicable. Thus, with even a negligible quantity of alcohol (0.02 grams percent or more) the State can prosecute that underage driver. CMV (commercial motor vehicle) operators are held to a 0.04 grams percent or more, when behind the wheel of an 18-wheeler of other commercial vehicle or bus.

Georgia DUI license suspension. The officer took my driver license and gave me a form telling me options to either appeal an administrative license suspension or install an ignition interlock device. CALL TODAY to learn HOW TO SAVE YOUR RIGHT TO DRIVE! It is a FREE call, so what are you waiting for? 404-567-5515.
What do I need to do to save my right to drive? Implied consent laws call for lawfully arrested DUI drivers to agree to the post-arrest testing. A new GA DUI law 2019 was put into law April 28, 2019.
Requesting a hearing within 30 days after your arrest for DUI. So, now a breath, blood or urine test can be requested, but a DUI refusal of the forensic breath alcohol test cannot be used against you in court. Note that ignition interlocks are usually only installed when a driver is charged with refusal to submit to post-arrest testing.

So, within 30 days after arrest on a DUI charge, that driver must either file an appeal with the Georgia Department of Driver Services for an administrative license suspension hearing to be able to keep driving. Under new Georgia DUI laws in 2017, some first offenders can now install an ignition interlock device for a full year. Failure to immediately address this administrative implied consent license suspension is a costly and damaging blow to your chances of the best-case outcome, for those who fail to act
In the State of Georgia, ignition interlocks are usually only installed when a driver is charged with refusal to submit to post-arrest testing, which can totally suspend ALL driving privileges for a full 12 months. Do NOT make an uninformed decision on this important issue without getting a FREE consultation with one of our DUI lawyer GA specialists.
Georgia DUI Lawyer William Head Created This Helpful DUI Chart Georgia
This chart and the legal advice within this page comes from Board Certified DUI lawyer near me, William C. Head, Criminal Defense Lawyer near me and DUI Lawyer Atlanta, the Man Who Wrote the Book on DUI Laws in GA.
More Information About Our Three Award-Winning Legal Book Authors and DUI Defense Attorneys
With 4 metro Atlanta DUI law offices, our criminal law attorneys near me in Georgia travel statewide to help citizens accused of impaired driving. Call today for your FREE lawyer consultation at 404-567-5515.
Our DUI defense lawyers always provide a FREE legal consultation to help calm potential clients' worries. This is done by outlining a step-by-step game plan for protecting our client's right to drive and covering all the potential pitfalls that inaction and lack of familiarity with Georgia Law can cause.
DUI lawyer Atlanta Larry Kohn has been with criminal attorney and Board-Certified DUI attorney Bubba Head since 1996. Ex-cop turned DUI lawyer Atlanta Cory Yager has been part of the criminal justice, legal services team since 2008.
After over 10,000 cases over 89 collective years of legal service, what more can you ask for? Our lawyers for DUI near me have 4 criminal law offices near me for your convenience: Sandy Springs, Marietta, Alpharetta, and downtown Atlanta. Beyond our Fulton County and Marietta (Cobb County) location, our attorneys for DUI can reach Gwinnett County and DeKalb County in about 30 minutes.
Additional links:
DUI Georgia felony information, which can bring up to 5 years in Prison