Criminal Lawyers in Clayton County GA: Best DUI Lawyer GA
When it comes to knowing Georgia DUI laws forward and backward, few Clayton County criminal lawyers would claim to know more about defending a driving under the influence case that our Atlanta DUI lawyers. In fact, across the State of Georgia, few local criminal law offices can boast of spending nearly 90 years (collectively) of defending accused Georgians.
So, start with a cumulative 87 plus years in ONLY defending criminal cases in the Peach State. Dozens of other law organizations handle criminal andpersonal injury, or along with divorce or other civil law litigation (e.g., workers compensation). Search "lawyers Jonesboro GA" combined with criminal defense and see if any other law teams are criminal defense only with more years of experience.
Let's talk about Credentials. Criminal defense lawyer Bubba Head wrote his first national DUI book in 1991, which he self-published with information on defending drunk driving cases from across the United States. Next, in 1995, he self-published The Georgia DUI Trial Practice Manual. The law book on GA DUI laws is now nearly 1400 pages in length and is being updated for the 2023 edition, for current publisher Thomson-Reuters.

Why DUI Cases & Other Serious Vehicular Crimes Are a Large Part of Our Legal Business
While serious motor vehicle crimes make up about half of our law practice, our legal professionals nearby also handle many serious felony crimes. This is because on most serious felony crimes (e.g., rape, murder, armed robbery, burglary), over 85% of those accused citizens' cases are handled for indigent clients by appointed counsel at the Clayton County Public Defender Office, not by private legal counsel.
Next, arrests for intoxicated driving have a license suspension component that a speeding ticket or a following too closely ticket will not trigger. Police use video cameras to gather roadside footage of our clients trying to perform field sobriety tests, which becomes "circumstantial evidence" of impairment, and the officer's basis for arresting you.
Even worse, almost every arrest for impaired driving is followed by a driver's license seizure, and a 30-day window in which to appeal an administrative license suspension. The 8.5" by 11-inch form issued to arrested DUI drivers (in place of their plastic license). This is a Georgia DDS-1205 firm.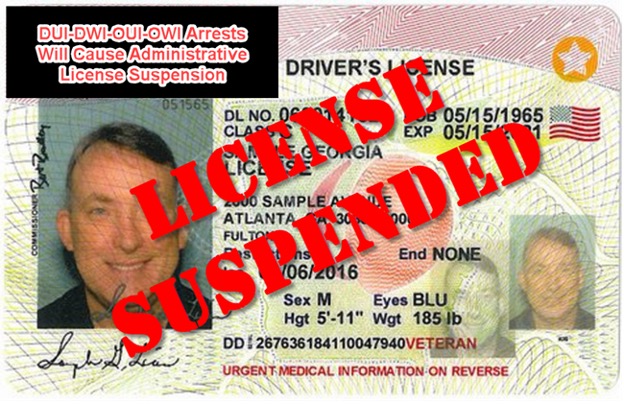 Those who refused the law enforcement officer's implied consent, post-arrest testing are facing a potential total loss of driving privileges for 12 months. If such accused drunken drivers contact a DUI lawyer in time, a likely ignition interlock device option may be advised.
Clayton County traffic ticket cases should not be overlooked for their serious consequences. Super speeder GA citations of 100 mph or more can lead to jail time. Judges in all counties, including Henry and Fayette will seek to send a message about putting other lives in jeopardy.
Vehicle accidents like a DUI resulting in death, hit & run charges, attempting to elude a law enforcement officer, street racing, aggressive driving or reckless driving offenses can happen to almost anyone in the COVID epidemic era starting in 2020.
Jonesboro GA crime rates, much like Atlanta's are up in the past three years. Prison sentences of 15 years or longer can follow convictions for such serious death or grievous bodily injury accidents.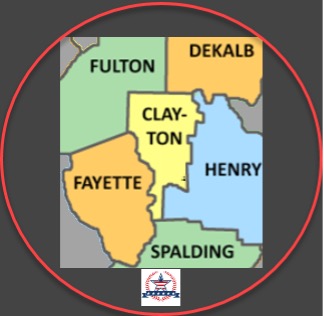 Kohn & Yager LLC is a criminal defense law firm devoted to Georgia Criminal Defense. Our team of legal professionals has extensive experience and works to get the best result for your case. This includes these many types of misdemeanor or felony criminal law cases that may be set to appear on a Clayton County docket in a few months:
Multiple felony and misdemeanor courts are located in the Clayton County Courthouse. The current courthouse is the Harold R. Banke Justice Center located at 9151 Tara Boulevard, Jonesboro, Georgia 30236. The late Honorable Harold Banke was a former Georgia Court of Appeals Judge from Clayton County, GA.

In addition, our attorneys handle non-jury traffic and local ordinance courts called "municipal courts, in Clayton County, Georgia. Jonesboro, College Park, Morrow, Forest Park, Lovejoy, Riverdale, Morrow, and tiny Lake City have these misdemeanor-level courts. Once a jury trial is demanded, cases in these courts for State charges are bound over to either the State Court of Clayton County (misdemeanors) or the Superior Court of Clayton County (felonies).
In other counties like Henry County to the south of Clayton Co., GA and Fulton County and DeKalb County to the north have similar set-ups for their criminal court system. The court calendars in Gwinnett County and Cobb County are also very backed up, due to Court shutdowns when COVID was rampant.
Contact our criminal defense attorneys near me for help with any traffic or criminal charge in Clayton County. Our attorneys are experts in criminal law and will build an effective defense for your Clayton County case. Free consultation, 24 hours a day, by calling 404-567-5515.