DUI Laws: Is a DUI a Felony? Information about DUIs in GA
Is driving under the influence a felony? The crime in Georgia can be a felony, with the most common basis being a 4th DUI in Georgia within ten (10) years. The Georgia felony DUI became effective July 1, 2008.
The United States is the world's only nation that lacks a singular, federal law (national law) that applies to driving while intoxicated. Yet, through laws and federal regulations suggested by the National Highway Traffic Safety Administration, these common "categories" of uniform criminal law punishments have been enacted in all states:
Driver's License suspension or revocation of driving privileges upon conviction;
Jail time on every DUI GA case where the BAC alcohol level is 0.08 grams percent or more;
Mandatory probation of one year or more, giving credit for any jail time served;
A requirement that offenders perform community service hours, during probation;
Attend an alcohol and drug driving safety course commonly referred to as DUI school;
Mandatory open container laws so that additional punishment is imposed if that driver has any bottles, cans or cups within the vehicle than can be reached by the driver;
Suggested imposition of ignition interlock devices for any driver allowed to have limited route driving privileges when that state's law permits such restricted driving.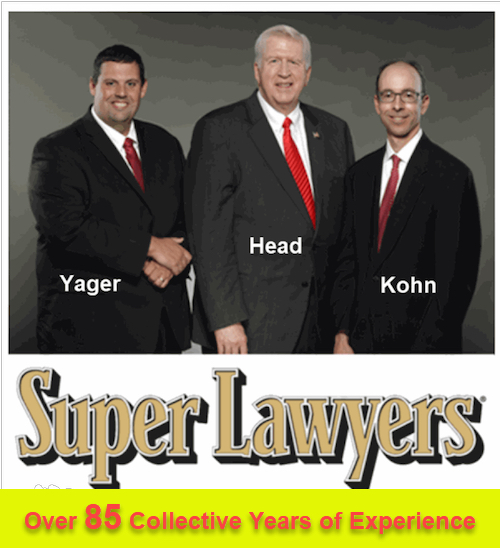 What is a DUI classified as? In over 9 out of every 10 cases, a misdemeanor DUI charge is what our clients are facing. Any fourth DUI within 10 years, using dates of arrest, will be accused as a felony DUI.
Is a DUI a misdemeanor in Georgia? Usually, yes, they are. Typically, each year, fewer than 7% of all DUIs in the Peach State are felony prosecutions for those who accumulate 4 DUIs within a ten-year period. Without question, hiring skilled and experienced criminal defense attorneys near me is crucial, for such complex cases.
What states is a DUI a felony? Every state but New Jersey makes either a 3rd DUI or 4th DWI a felony except the Garden State. It be charged with a related felony the driver will have to kill someone else of seriously injury others.
What makes a DUI a felony? In all states, the legislative branch writes their laws, and almost all have enacted statutes that define when is a DWI a felony or misdemeanor.
However, the answer to another common question, "is drinking and driving a felony?" is "not necessarily." Adults (ages 21 and over) in every state are allowed to consume alcohol and then drive, so long as that driver is not too impaired to operate safely.
Felony drunk driving cases make up a small fraction of annual DUI-DWI cases in the United States. In all states, DUI misdemeanor cases are 10 times more likely than felony DUI charges. But, in the past 30 years, more states have added felony DWI or DUI statutes to their traffic laws, and several have eliminated the "lookback" rules, thereby making repeat offenses look at your lifetime record.
At Kohn & Yager, our three DUI law book authors on defending a drink driving charge understand that preparation is the key to obtaining a successful outcome in a DUI case. Our three partners, ex-cop Cory Yager, William "Bubba" Head and Larry Kohn have helped multiple thousands of drivers in GA get a DUI charge reduced or dismissed entirely simply by fighting and defending cases in every available method possible.

It is crucial to the defense of your DUI case that you hire an experienced Georgia DUI attorney who knows the law, plus has had experience in over 1000 cases in defending DUI clients in Georgia. Our three Super Lawyers all have that enviable track record.
In Georgia, is a DUI considered a felony? The State of Georgia is one of those states that has modernized and enhanced DUI penalties, beginning July 1, 2008, when the Peach State added a felony 4th offense DUI, if occurring within 10 years of the first DUI (using dates of arrest to "measure.")
Felony DUI jail time in Georgia. If convicted, this felony crime brings up to 5 years in prison. If that driver was involved in a crash causing serious injury or death to another, the related additional charges can add 15 more years to that five-year prison sentence, per seriously injured person or fatality victim.
When does a DUI become a Felony?
Once again, each state's laws determine this legal question, about how many DUIs is a felony? A secondary question is whether that state "starts over" after a certain number of years have passed since prior convictions occurred.
Referred to as a "washout" period or "lookback" rule, the current trend is for states to do away with such "do over" laws, to count a person's lifetime convictions. This change is a state's law make all drunk driving or drugged driving convictions "priorable."
In Michigan, when is an OWI a felony? In addition, many states (e.g., Michigan and South Carolina) have moved the number (of DUI criminal offense convictions) down, from a 4th DUI being a felony to making an OWI-DUI 3rd offense their felony standard.
Also, various states have done away with the traditional "washout" periods, such as a 3rd DUI within 10 years, and adopted laws that eliminate "lookback" periods, so that a third offense DUI in that driver's lifetime constitutes a felony. Pennsylvania, Illinois, Vermont, Colorado, Massachusetts, Texas, Delaware and Michigan are some of these 3rd or 4th DWI-DUI "lifetime record" states.
In addition, Under GA DUI laws, is a DUI a criminal offense? In Georgia, you can be charged with the crime of driving under the influence (DUI) if a law enforcement officer believes that your ability to drive has been impaired because of alcohol or drug use. By far, blood alcohol impaired driving cases represent all but 1 in 10 cases in most states.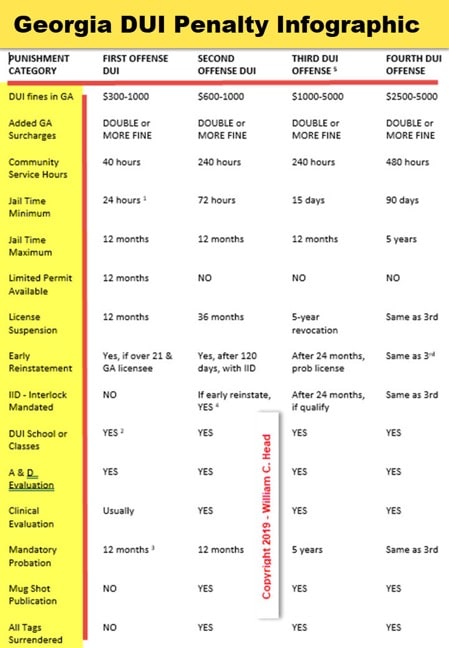 Different types of DUI charges exist in Georgia, meaning that some cases involve misdemeanor offense, some involve high and aggravated misdemeanor punishment, and other cases are DUI felony prosecutions. This article focuses on highlighting DUI felony penalties in Georgia, including DUI consequences beyond mere jail time and fines.
10 Commonly Asked Questions About Georgia DUI Laws, Felony or Misdemeanor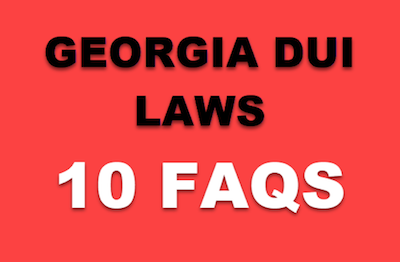 Is a DUI a felony or misdemeanor in the Peach State? This short answer is YES, in all cases, a DUI in GA will be either a misdemeanor or felony offense.
Is a DUI a crime? Because a minority of states have infractions that are not characterized as a felony or misdemeanor crime, many out of state drivers ask our lawyers for DUI near me "is a DUI considered a crime," or "is a DUI a criminal charge?"
Again, the answer in GA is "yes," to "is a DUI considered a criminal offense." Driving under the influence (DUI) in Georgia is always a criminal prosecution, and not a civil matter. In addition, the Georgia Legislature placed a prohibition in OCGA 40-6-391, the DUI Georgia statute [subsection (f)], that bars using Georgia's first offender law so that a conviction could be expunged or removed later.
So, any DUI Georgia first offense poses the risk of that accused citizen having a permanent, lifetime criminal record. While well over 90% of DUI arrests in GA are only a misdemeanor criminal offense, this lifetime record impediment can be daunting for certain type of jobs and vocations, to a person's future.
What is considered a DUI in Georgia? Driving or being in actual physical control of a motor vehicle. In most arrests, driving is observed, or easily provable by eyewitnesses (e.g., after an accident involving two or more vehicles.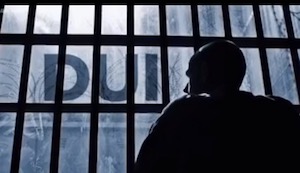 Interestingly, state laws apply to the substantive charges, but federal procedural laws apply to any courtroom proceedings. Thus, in Georgia, and accused citizen facing driving intoxicated charges has the absolute right to a jury trial, only a "bench" trial (judge-only) is permitted if the crime occurred on federal land.
Each year, less than 1% of all drunk drivers in the nation get arrested on federal property (like military bases, national parks, etc.) So, to answer the question, "is drunk driving a felony?" one must look to State laws where the arrest for the DUI offense occurred, since no national standard exists.
"If I was given a DUI ticket, but not arrested, am I still facing criminal charges for drunk driving?" While arrest for DUI in GA is the norm, no case dismissal is authorized under laws in Georgia, just because you did not go to jail.
During COVID outbreaks, many prisoner detention rules were modified. Plus, some injured DUI drivers are not put in jail on the night of their arrest.
Does a DUI count as a criminal offense in GA? If convicted, yes. Plus, and DUI alcohol or DUI drugs cases will all be counted in the same manner.
Can you get a DUI on private property in Georgia? Absolutely, since GA law applies "anywhere within the State."
Can I assert a "no driving defense" if no officer saw me driving? This can be asserted, but officers are trained to collect proof of recent operation of that vehicle, and then locate the key fob or key that cranks the ignition (in your possession).
How many DUIs are given a year in the State of Georgia? The number is greatly diminished since rideshare services became common. From a high of 90,000 arrests in the early 1990s, the numbers in 2022 will likely be between 19,000 and 28,000.
Where can I find the DWI-DUI washout period by State? This non-profit site has "lookback" information for each state.
How common is it for drivers to operate a motor vehicle impaired each year? According to the Centers for Disease Control (CDC), well over 110 million times each year, an intoxicated driver or drugged driver puts other at risk. Since police (in 2022) will arrest fewer than 1 million people in the USA, detection is apparently very low.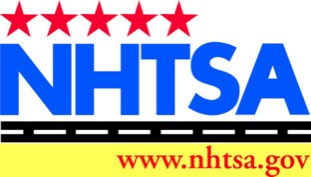 The National Highway Traffic Safety Administration (NHTSA) tracks all types of statistics for drugged drivers and drunken drivers. According to an online non-profit site, "each year, "drunk driving claims thousands of lives on the road and accounts for more arrests than murder, rape, aggravated assault, and burglary combined according to the latest Federal Bureau of Investigation (FBI) data."
If I am on federal lands, when accused of federal DUI charges, do federal DUI laws apply or Georgia DUI law? Interestingly, state laws apply to the substantive charges, but federal procedural laws apply to any courtroom proceedings.
Thus, in Georgia, and accused citizen facing driving intoxicated charges has the absolute right to a jury trial, only a "bench" trial (judge-only) is permitted if the crime occurred on federal land. If convicted, that offender would be sent to a federal prison, if any jail time is given.
Under Georgia law, all criminal offenses are classified as either misdemeanors or felonies. Plus, all other Georgia traffic offenses such as speeding or running a red light also are considered misdemeanor offenses.
A misdemeanor in Georgia is punishable with up to a 12-month period of incarceration and a $1000 fine. With many other judicial and DUI punishment issues, why not take advantage of a FREE consultation for a DUI lawyer near me?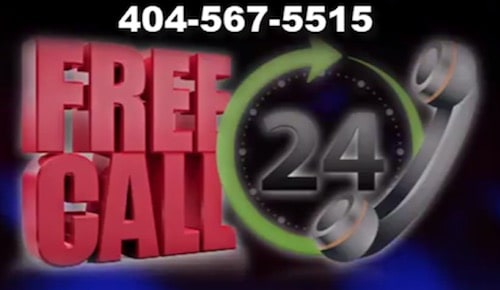 What to Do If Charged with Felony DUI But Have Not Been Convicted
It is important to contact a Georgia DUI defense attorney who not only knows the law but can effectively represent you in the defense of your serious motor vehicle crime case. Obtain a FREE lawyer consultation when you call today at 404-567-5515. Learn the difference between our approach to legal services in felony DUI (driving under the influence) cases.
A drunk or drugged driving conviction can wreak havoc on your future. However, being arrested and charged with a DUI in Georgia does not mean that you will be found guilty in court. Contact us for your free consultation lawyer interview.