Is a DUI a Felony? Four Felony DUI Lawyers in Georgia
Is DUI a felony in GA? All DUI cases in the Peach State are a misdemeanor vs felony offense. This article explains the factors that push a case into the felony prosecution realm.
Is driving under the influence a felony? In the State Georgia, every DUI conviction is considered a criminal offense and will be accused as either a misdemeanor or felony.
In GA, no expungement law allows a person convicted of DUI to take advantage of diversion, deferral, conditional discharge, or expunction of the DUI. Georgia's record restriction law prohibits any DUI or a reckless driving offense that started out as a DUI to be expunged. This applies to any misdemeanor or felony DUI remains on your permanent record, to the grave.
A 4th offense felony in GA within the prior 10 years is the most common DUI felony in GA. In counting back, use the dates of arrest to "measure" this 10-year period.
WARNING: If recently arrested for D.U.I., you have only 30 days to appeal or (if eligible) install a one-year ignition interlock device. Do not miss this filing deadline, or you will possibly not be able to drive a for a full year.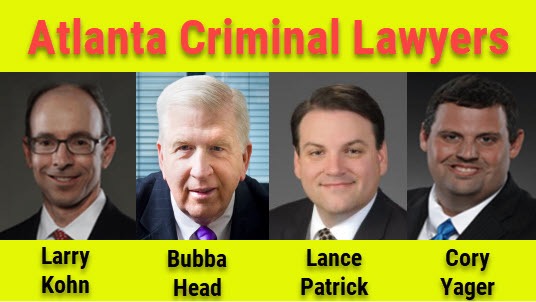 1st Degree Vehicular Homicide Cases or Serious Injury by Vehicle GA Cases
Other vehicular crash cases, for an at-fault DUI arrestee can be upgraded to felony crimes. Serious injury by vehicle DUI cases (or reckless driving cases) can bring a 1-to-15-year prison term, per victim. These SIBV GA cases are twice as common as vehicular homicide GA cases.
Start with a DUI fourth offense within 10 years. Driving under the influence (DUI) in Georgia can be a felony if it's the fourth offense within ten years. The Georgia felony DUI became effective July 1, 2008.
One of the rarest felony DUI offenses is when a school bus driver is DUI while operating a school bus. Incidentally, Georgia law does not include any requirement that the bus have any students on it, when the arrest is made, so simply being in that vehicle and impaired is enough for a felony crime to be accused.
Incredibly, thousands of people are in Georgia prisons and jails for DUI-related offenses. This is why our DUI attorneys in Georgia will do whatever the law allows to achieve a dismissal the DUI or negotiate a plea deals to reduce the charges to something other than a DUI. So, the answer to the common question, 'Is a DUI considered a criminal offense in GA?' is a definitive 'Yes.'
What is a DUI classified as? In over 9 out of every 10 DUI arrest cases in GA, a misdemeanor DUI charge is what our clients are facing. If someone gets a fourth DUI within 10 years, the accused person will be charged with a felony DUI.
Is a DUI a misdemeanor in Georgia? Usually, yes, they are. Typically, each year, fewer than 7% of all DUIs in the Peach State are felony prosecutions for those who accumulate 4 DUIs within a ten-year period. Without question, hiring skilled and experienced criminal defense attorneys near me is crucial for such complex cases.
In what states is a DUI a felony? Every state but New Jersey makes either a 3rd DUI or 4th DWI a felony except the Garden State. To be charged with a related felony the driver would have had to kill someone else or seriously injure others.
What Makes a DUI a Felony in Georgia?
In all states, the legislative branch writes their laws, and every state and the District of Columbia, their legislators have enacted statutes that define when a DWI-DUI is a felony or misdemeanor. In no states is drunk driving or drugged driving tolerated.
Is first offense DUI a felony? Because they were arrested and taken to jail, many clients ask, "Is the first time DUI a felony?" Not in any state, unless a crash is caused by the arrested driver and a serious bodily injury (e.g., organic brain damage) or death happened to any other person involved in that wreck.
Felony Driving under the Influence. However, the answer to another common question, "is drinking and driving a felony?" is "not necessarily." Adults (ages 21 and over) in every state are allowed to consume alcohol and then drive, so long as that driver is not too impaired to operate safely.
Felony drunk driving cases (from a 4th DUI or more within ten years) make up a small fraction of annual DUI-DWI cases in the United States. DUI Georgia felony offenses can carry a 5-year prison sentence.
In all states, DUI misdemeanor cases are 10 times more likely than felony DUI charges. But, in the past 30 years, more states have added felony DWI or DUI statutes to their traffic laws, and several have eliminated the "lookback" rules, thereby making repeat offenses look at your lifetime record.

At the 4 metro Atlanta Kohn & Yager law offices, the three DUI law book authors on defending a drunk driving charge understand that preparation is the key to obtaining a successful outcome in a DUI case.
Our four criminal lawyers, ex-cop Cory Yager, DUI lawyer William "Bubba" Head, and AVVO superstar Larry Kohn have helped multiple thousands of drivers in GA avoid DUI convictions. Mr. Head wrote the definitive book on how to beat a DUI case in 1991.
These "wins" were accomplished by getting a DUI charge reduced or dismissed entirely, using a wide variety of tactics. For some cases, not taking the prosecutor's offer for minimal punishment, and simply fighting the cases, we later found a way to win. So, defending these tough cases in every available way possible is the starting point.
It is crucial to the defense of your DUI case that you hire an experienced Georgia DUI attorney who knows the law, plus has had experience in over 1,000 cases in defending DUI clients in Georgia. Our three Super Lawyers all have that enviable track record on both misdemeanor and felony drunk driving cases. Bubba Head is one of only three 2023 Board Certified NCDD attorneys in Georgia.

In Georgia, is a DUI considered a felony? The State of Georgia is one of those states that has modernized and enhanced DUI penalties, beginning July 1, 2008, when the Peach State added a felony 4th offense DUI, if occurring within 10 years of the first DUI (using dates of arrest to "measure.")
Felony DUI jail time in Georgia. If convicted, this felony crime brings up to 5 years in prison. If a driver causes a serious injury or death in a crash, they may face extra charges. These charges could increase their prison sentence by 15 years for each person injured or killed.
What to Do If Charged with Felony DUI But Have Not Been Convicted
It is important to contact a Georgia DUI defense attorney who not only knows the law but can effectively represent you in the defense of your serious motor vehicle crime case. Not every law firm has the successful track record of our legal team when fighting a vehicular homicide charge.
Obtain a FREE lawyer consultation when you call today at 404-567-5515. If you need to work out a payment plan on legal fees, don't hesitate to ask our DUI attorneys during your no-cost consultation.
Learn the difference between our approach to legal services in felony DUI (driving under the influence) cases. Our job is to prevent a DUI conviction, if at all possible. Having successfully done many thousands of clients' cases in the past, we simply ask for that opportunity to help you, too.
A drunk or drugged driving conviction can wreak havoc on your future if a conviction is part of your criminal record. However, being arrested and charged with a DUI in Georgia does not mean that you will be found guilty in court. Contact us for your free consultation lawyer interview.
Related page: DUI attorney near me in Georgia
Client Reviews
★★★★★
Great lawyer helped me out a lot. Very attentive, made me feel comfortable and at ease!! Really knows his stuff - would use him anytime.
★★★★★
Mr. Larry Kohn could not have been more helpful. I sent him a message for a free consultation, and unfortunately my case had to be handled in another state. But he completely walked me through everything I needed to do, and even offered to assist the lawyer I did find in Virginia should they need help with my case. Jamie V.
★★★★★
Mr. Kohn is just amazing. He is truthful and realistic when explaining potential outcomes of your case and doesn't force you to hire him or anything. When I met him, he went through everything about the case and ways to fight it off first before even telling me about his services. He got my case dismissed and kept me out of a lot of potential problems with school applications and future job opportunities. I highly recommend him to anyone. Anurag G.