Atlanta Prostitution Charge: Is Prostitution a Crime in GA?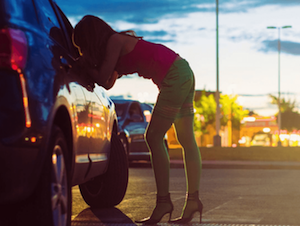 The Georgia Code (in O.C.G.A. Title 16-6-9) lays out the definitions and penalties for prostitution, which is illegal in the state. A prostitution charge is defined as receiving any form of payment, either monetary or in items or any other objects of value, for offering to perform or performing a sexual act.
Prostitution charges extend to those who participate in any aspect of the business of prostitution and not only those who offer or perform the sexual favors for money or in exchange for something of value. The goal of Georgia law is to end the oldest profession in world history by criminally punishing all involved.
What is Prostitution in Atlanta Georgia?
Georgia law states that the crime of prostitution occurs when a person 18 years of age or older…
Performs
Offers to perform, or
Consents to give
…another person some type of sexual act. This may be a type of sexual intercourse, vaginal or anal, or offer to give money in exchange for a prostitution blow job, an act of sodomy (oral sex).
The purpose of prostitution is to make money for engaging in sex. It is important to understand the following details about prostitution and related sex acts in Atlanta:
Prostitution can be punishable by law even if the sexual act has not been carried out nor payment exchanged.
Soliciting prostitution in Atlanta is when a "john" asks for another person to perform a sexual act or acts in exchange for pay (anything of value being given, in exchange).
Pimping is when a person offers to find a prostitute for another, agrees to arrange a meeting with a prostitute, provides transportation to facilitate the act of prostitution, receives remuneration related to prostitution, or oversees and directs an act of prostitution.
Pandering relates to the solicitation of prostitution either directly or for another party, or it could be bringing people together with the intent to solicit prostitution.
Operating a place of prostitution means offering use of or overseeing a property where prostitution is taking place.
Offering masturbation for hire is a form of prostitution. Whether the act is carried out or not is immaterial.
Giving a massage in a place of prostitution is considered a related crime.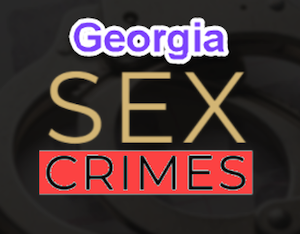 Being caught participating in any part of a prostitution crime may be a harrowing and traumatic experience. The repercussions (including jail time) can have negative effects both socially and professionally because of the stigmas surrounding these crimes.
Effectively negotiating and settling a case in court comes with extensive criminal law experience. In every case, negotiations start with the goal of having charges and sentencing reduced or dismissed.
To be successful, this requires the expertise of an Atlanta prostitution attorney who is well-versed in sex offense laws and who has experience handling these cases with discretion and professionalism.
Potential Penalties for a Prostitution Conviction
Is Prostitution a felony or misdemeanor? The Georgia General Assembly details the penalties related to participation in prostitution, which can include costly fines and lengthy state prison sentences. Minor sex offenses are usually accused as misdemeanors, while more serious prostitution-related offenses will be tried as felonies.
New Georgia laws increase penalties for pimping and pandering; plus adds sex crimes as part of the definition of criminal gang activity. For the first time, Georgia's new sex trafficking law authorizes State of Georgia officials to supervise and take care of children who have been victims of human trafficking. New felony charges under sex trafficking and human trafficking laws have been strengthened and written like federal human trafficking laws.
But, under Georgia law, exchanging sexual acts for money remains illegal, with OCGA 16-6-9 through OCGA 16-6-12 of the Georgia Code, criminalizing sex workers. Plus, other laws go after the "johns" who hire the prostitute, as well as the pimps who control or supervise their activities and money flow. Finally, their landlords can now be arrested, if the pattern of sex activity is apparent or known to that person.
Thus, laws in the Peach State now call for sex work itself to be considered a misdemeanor in Georgia (for those arrested for prostitution, age 18 and older). However, for those who hire sex workers, or house them, perpetrators face "high and aggravated" misdemeanor treatment, meaning that for every 30 days of jail ordered, 26 days must be actually served.
Sex trafficking crimes could mandate up to 30 years in state prison time, with fines reaching as much as $100,000 depending on the circumstances. If a child is the victim, the low and high prison sentence jumps to being not less than 25 nor more than 50 years.

Hiring the Best Prostitution Criminal Defense Attorney Atlanta
Larry Kohn has been exclusively handling criminal law matter since becoming a Georgia attorney in 1998. He is a Georgia Super Lawyer, has almost 500 AVVO client reviews, and has been part of a top Atlanta law firm that has made U.S. News & World Report's Best Law Firms in America since 2009. On top of all that, he is a published legal book author.
Call today for your FREE lawyer consultation with Mr. Kohn. He'll take the time to assess your case facts, your court and tell you how you may opt to utilize a payment plan on legal fees. With a FREE consultation, why wait another day?