Criminal Defense Attorney Alpharetta GA: 3 Super Lawyers
By: Cory Yager, and Larry Kohn, with many lawyer ratings by Super Lawyers, Martindale, Best Lawyers in America, Best Law Firms in America, and have over 700 AVVO ratings that are 5-Star reviews, law industry recognitions and professional achievements
Alpharetta GA is a mid-size town and suburb of Atlanta Georgia in the northern part of Fulton County, Georgia. With a population of about 70,000, the burgeoning City is the 12th most populous in Georgia.
Because 94% of its workforce is employed in white-collar jobs, and a high percentage are college educated, the median income level of Alpharetta residents is fairly high, compared to many areas in the Peach State.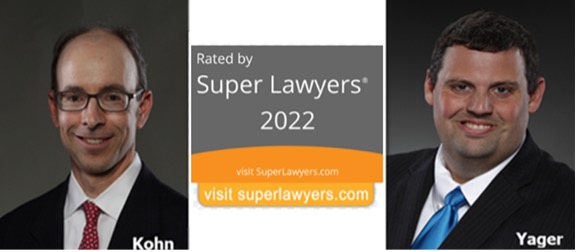 In addition, this upscale municipality has one of the lowest rates of violent crime rates in Georgia. However, the City of Alpharetta is not free from misdemeanor or felony crimes. Serious misdemeanor traffic crimes like driving under the influence (DUI), reckless driving GA, street racing, aggressive driving, hit and run (also known as "leaving the scene of an accident) can bring substantial criminal law penalties.
Very few residents of north Fulton County know a single criminal defense lawyer in Alpharetta. Yet, on the internet, hundreds of lawyers and law firms tout their legal services, and some have little or no background or experience in complex criminal litigation.
The attorneys' name most of our clients know are likely for a real estate attorney, a probate lawyer or possibly a practice area like family law (adoption, wills and estate planning). Due to the embarrassment factor, many accused Alpharetta residents don't call these legal connections.
For felony crimes, our legal team has helped numerous Alpharetta families when they (or their high school age or college age child) have run afoul of the law. Among the most common offenses, misdemeanor, or felony, are these types of serious cases justify immediately contacting a criminal lawyer Alpharetta GA:
Domestic Violence GA leading to an arrest and issuance of a TRO (temporary restraining order), felony vs misdemeanor;
Child cruelty charges, misdemeanor vs felony;
Simple battery, battery or aggravated battery;
Simple assault, assault, or aggravated assault;
Shoplifting and other theft crimes;
Soliciting prostitution, pandering or being arrested for prostitution charges;
Having a motor vehicle accident and being accused of a vehicular homicide GA, or serious injury by vehicle GA (or both, from the same accident), from either D.U.I., reckless driving, or hit & run GA; or
Sex crimes, including statutory rape, child molestation, possession of pornographic items or images, computer crimes including solicitation of a minor through the internet.
Hiring a Best Criminal Defense Attorney Alpharetta Georgia
If you (or someone else in your family or close to you) has been accused of a criminal law violation, our lawyers in Alpharetta are here to help. Ex-cop Cory Yager was a Roswell GA police officer before graduating from law school and joining our legal team over 15 years ago and becoming a partner 8 years ago.
Partner Larry Kohn began working for famed Atlanta criminal lawyer and board-certified DUI lawyer, Bubba Head in 1996, while still in law school. All three partners are multiple-time recipients of being named to the Super Lawyers list. Each has been reviewed for their peer recognition and professional standing as criminal law professionals.
Both partners are dedicated to doing all they can to obtain the best possible outcome for their each of their clients facing criminal prosecution. He has handled multiple hundreds of Alpharetta Municipal Court cases, as well as many Fulton County State Court of Fulton County Superior Court case that started with an Alpharetta GA arrest.
Seek Help from A Criminal Defense Attorney in Alpharetta
Being arrested for a crime can be a scary situation, especially if you've been falsely accused. Under the United States Constitution, you have the right to a lawyer following an arrest.
Thus, the best thing to do is contact a reliable criminal defense attorney in Alpharetta to represent you. If you are indigent and "just getting by," you will qualify for a free criminal lawyer, but she or he has to be appointed by your court judge.
But, if you are facing criminal charges, don't wait for court! Contact our law firm's partners for a no-cost initial case review. In many criminal legal matters, time-sensitive "protections" need to be put in place immediately, so that your case is not compromised, in some way.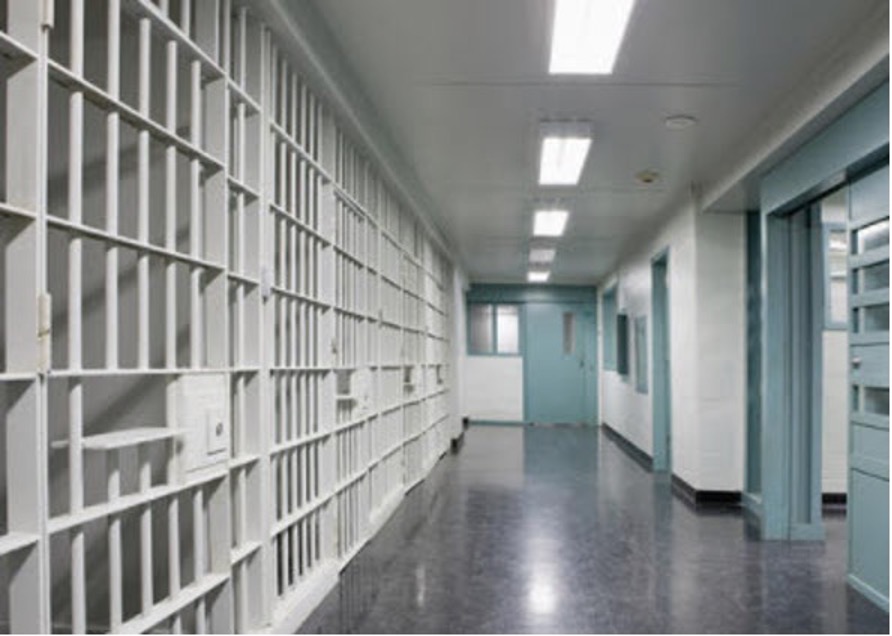 Why Kohn & Yager LLC is the Highly Rated Law Firm to Trust
Once retained, any of our three award-winning criminal attorneys in Atlanta are ready to help defend your pending case. For those who need a legal fee payment plan, our Martindale-Hubbell rated criminal law attorneys usually can offer several payment plan alternatives.
Ask for ex-cop Cory Yager or AVVO Superstar Larry Kohn for a free consultation. Either law partner can help you navigate the criminal booking and bonding out process, and then set up a fee structure that suits your financial needs.
At Kohn & Yager LLC, our team of experienced criminal defense attorneys in Alpharetta work hard to secure our clients the absolute best outcome possible. Every legal directory or legal marketing platform (with a high degree of peer ratings of their colleagues) that is based upon legitimate, State Bar-approved criteria has each of our legal professionals listed.
Your future is too important to leave to chance, so contact us now for your free lawyer consultation. Why look for a cheap lawyer or one with few if any attorney ratings to be your legal warrior? If your case is a crime punishable by jail time, probation, loss of driving privileges, and being required to perform community service hours, why would you not "lawyer up"!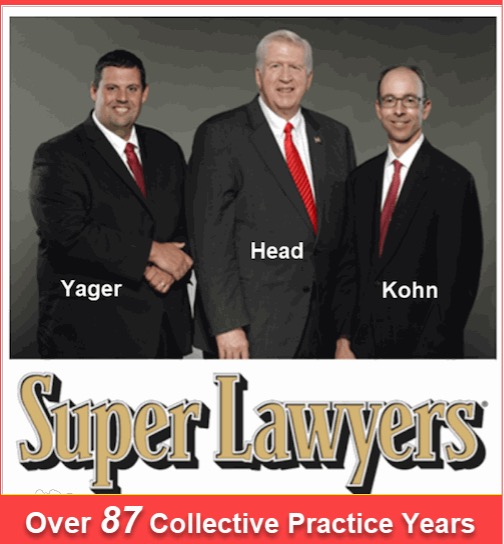 Our experienced Alpharetta criminal defense attorneys have a combined total of over 87 years of criminal defense practice. Each partner has successfully defended more than 1000 criminal cases in Georgia criminal law courts.
If you're in need of criminal defense legal advice, your free consultation is available, 7 days a week, by calling 404-567-5515 for immediate assistance, 24 hours a day. For some of our other nearby local court profiles, go to these links: