DUI Attorney Cobb County GA: Cobb County Legal Help
Fighting a DUI in Georgia. If arrested for DUI, these criminal charges are very serious and can have long-lasting consequences. If you face a DUI charge in Cobb County, Georgia, it's important to contact an experienced DUI attorney for help on getting a favorable outcome in your Cobb County criminal court. DUI convictions NEVER come off your record, and cannot be expunged, in the State of Georgia.
Since our first consultation is FREE, why not call a Cobb County attorney with our award-winning legal professionals? You'll also learn more about our legal fee payment plans, too. Read more below to see why you need legal help.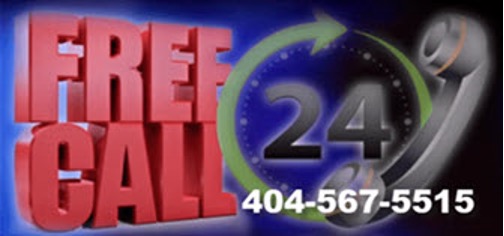 If you are indigent and cannot afford private legal counsel, you are constitutionally entitled to a Cobb County court-appointed attorney for your defense. So, you positively need to apply for that legal assistance ASAP. Since all traffic crimes in Georgia are misdemeanor offenses, these public defender services apply to motor vehicle ticket cases, too.
Whether it is your first-time arrest, or you have to deal with a probation violation, you need experienced legal counsel who can protect your rights and help you navigate the legal system. A DUI lawyer in Cobb County GA with our metro Atlanta criminal lawyer group covers all state criminal law cases. This includes Cobb County traffic accidents that involve reckless driving GA, DUI in GA, or hit and run GA.
Plus, in addition to driving under the influence cases, our litigation group can provide a skilled theft offense lawyer for a shoplifting case in Cobb County, or in a domestic violence GA case. In addition, for Cobb County lawyer violation probation drug possession charge (or other crime for which you were convicted) one of our lawyers is a former probation officer, before he attended law school.
What are you Looking for in a DUI Attorney Cobb County Georgia?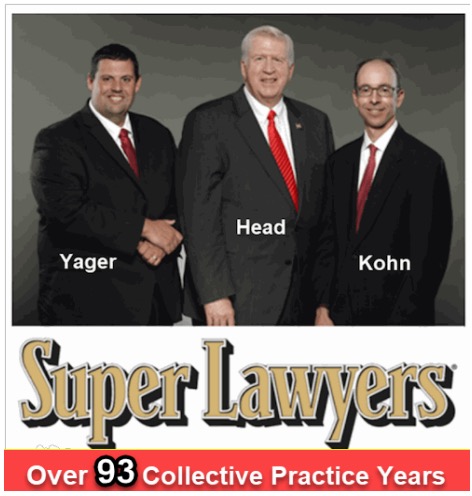 Our Cobb County law firm, GeorgiaCriminalDefense.com, provides vigorous legal representation for people accused of D.U.I. offenses. This includes every Cobb County Traffic Court in a municipal court or the State Court of Cobb County. GA.
Our four Cobb County traffic lawyers have a great deal of experience in Cobb County State Court and Superior Court of Cobb County, appearing there to defend our pending cases relating to traffic-related crimes about 100 times annually. Our litigators don't handle family law or personal injury like many other firms tend to do.
You have your choice of an ex-Cobb County cop (Cory Yager) who has now successfully handled criminal defense for over 15 years. Another lawyer with our law group is an ex-prosecutor who brings that prosecution experience to the table, and was once a probation officer, before going back to law school. Some searchers actually seek Jewish lawyers in Cobb County GA, and we have that highly-rated criminal lawyer, too, with Larry Kohn.
After a record-breaking 8 day trial in which a "not guilty" was entered on all charges, one of our best criminal defense attorneys in Cobb County defeated all three counts for traffic tickets in Cobb County.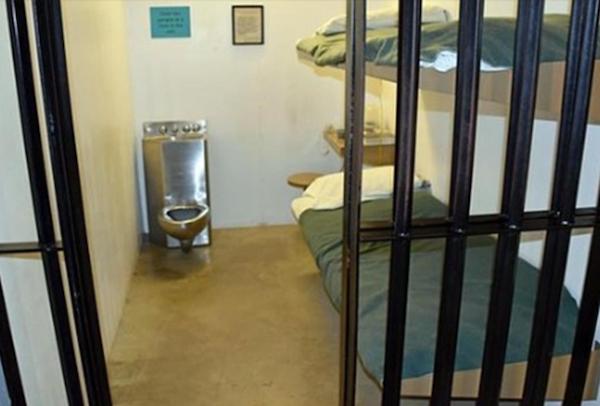 Why repeat DUI offenders often opt for the Cobb County DUI Court. Over 80% of all Cobb County DUI arrests will be first offense DUI cases. This is an important fact for 3 reasons:
Overall, a first DUI offense has a greater chance for a reduction opportunity, or winning at trial, most of the time.
If a Cobb County traffic citation is our client's second offense DUI or 3rd DUI within 10 years, the Cobb County Court System will require such offenders to attend a DUI Court "orientation" session for misdemeanor DUI cases. In short, you'll be told by the Cobb County State Court judges about how much potential jail time (it will be many months) you'd likely face if you lost at trial.
Plus, you will be advised how these courts use intensive therapy sessions and burn off most of your mandatory 240 hours of community service, by attending and completing the DUI court program.
Accountability courts for some offenses (not DUI) may grant you a first offender opportunity that will "seal" your State criminal record for this crime. This special, one-time plea is often available in first drug possession cases.
In Cobb Superior Court, a Cobb County drug lawyer will let his or her client know about their felony drug court program. These programs are intensive probation, structured "accountability" courts.
Where are criminal cases tried in Cobb County? The highest volume of our criminal cases (about 80%) are defended in Cobb State Court. Another 20% are docketed in Superior Court of Cobb County, which has exclusive jurisdiction over felony charges.
This is the Cobb County Court that oversees jury trials for misdemeanor cases like DUI defense. Many cases are transferred from one of these Cobb County Municipal Courts when a jury trial is requested:
Acworth Municipal Court
Kennesaw Municipal Court
Austell Municipal Court
Powder Springs Municipal Court
Mableton Municipal Court (new city being formed)
Our criminal law attorneys defend clients who are facing Georgia drunk driving charges. About 80% of those cases are in the 4 metro Atlanta counties, and the remainder scattered across the Peach State. When you can hire the lawyers who wrote the books on DUI law in Georgia, why go anywhere else?

Most of our clients had the misfortune of spending at least one night in the Cobb County Adult Detention Center.
When you get back home, one of your first calls you make should be to a top defense lawyer in Cobb County who will listen to everything that happened and will begin to build a solid DUI defense tailored for your specific circumstances. Our legal warriors know how to beat a Cobb County DUI, if you want to fight the case.

The Officer Took your Plastic License? Your 30-Day Deadline Rule
The first hurdle in a DUI in GA case is that you face an administrative license suspension. If you refused the post-arrest test (either a blood collection or breath test at the police station or jail), then your case poses a very hurdle that has a very short deadline to act. Not acting can cost you the right to drive for 12 full months, with NO limited permit!
"Georgia 30 Day Rule." This means the GA Department of Driver Services (DDS) will receive notification of your driving under the influence arrest and will begin an Automatic License Suspension on the 46th day after arrest, for a full year.
If you do nothing, your GA driver's license may be suspended for up to 12 months. Our legal team members can stop this suspension by filing a letter of appeal within "30 days" after the date of your arrest. Plus, thanks to a 2017 new law, most adult age drivers (age 21 and over) can apply for and pay for an IID (ignition interlock device) limited driving permit.
Contact our Firm's Cobb County DUI Attorneys Today
Our veteran Cobb County DUI lawyers successfully defend against the following criminal charges: Marietta DUI, Acworth DUI, Kennesaw DUI, Austell DUI, Powder Springs, Smyrna DUI and Mableton DUI. We have won many difficult DUI cases in Cobb County State Court and Cobb County Superior Court, and no police evidence is too damaging to overcome. Dial 404-567-5515, 24 hours a day.
Client Review
★★★★★
Mr. Larry Kohn could not have been more helpful. I sent him a message for a free consultation, and unfortunately my case had to be handled in another state. But he completely walked me through everything I needed to do, and even offered to assist the lawyer I did find in Virginia should they need help with my case. Jamie V.