Athens Georgia DUI Lawyers: Criminal Attorneys in Athens GA
By: Ex-Cop and Martindale-Hubbell Highest-Rated Athens DUI Attorney Cory Yager and Best Lawyers in America DUI Defense Attorney Larry Kohn, Criminal Lawyers With Top Lawyer Ratings and Hundreds of 5-star AVVO Reviews
Those arrested for impaired driving by violating the DUI law in Georgia and are facing that DUI charge in Athens, Georgia often include UGA students, and sports fans leaving Athens after a football game, basketball game or other sporting event.
All our clients are concerned about safeguarding their right to drive, but also seek a non-DUI resolution to their criminal case, if feasible. To achieve both, it's essential to have legal advice to navigate your options, whether it's filing a DDS GA appeal within 30 days post-arrest, or (if qualified) choosing the 12-month ignition interlock device (IID) for a single vehicle, for your driving needs.

Many think that they have no chance of winning an intoxicated driving case, when their knowledge about DUI law in GA and driving under the influence defense tactics is virtually nil. Our legal team offers a FREE consultation on ALL Athens-Clarke and Oconee County cases to help you fully understand this legal process and the pitfalls that lie ahead.
This video by William Head tells you about exercising your legal rights to remain silent and not take voluntary field sobriety tests. Your legal defense on drunken driving charges should only be handled by a criminal attorney near me who has been specially trained in the science behind overcoming chemical test evidence (e.g., breath test, blood test).
When all of the Georgia DUI penalties are considered, hiring a DWI-DUI lawyer GA is the smart thing to do. For example, a driving while intoxicated conviction in Georgia lasts for your LIFETIME and can never be expunged. That's why calling upon criminal lawyers near me to defend you SHORTLY after your arrest is critically important.
What If My Athens Case Is a 2nd DUI in Georgia?
Especially with a less safe DUI in Georgia first offense, your odds of winning that criminal cases are much better than on any repeat offense, like a 2nd DUI in GA within 10 years. "DUI less safe" simply means the code section of GA DUI laws applicable when the State has no post-arrest forensic breath alcohol test or blood alcohol content test.
In Clarke County, Georgia, drunk drivers on their second offense may face a 120-day jail sentence if they lose at trial. Some choose to fight their case to avoid losing their job due to an 18-month license suspension.
Call us at no cost at 1-800-462-8222 and our lawyers for DUI near me will provide you with a complimentary evaluation of your pending DUI case. The ALS hearings are conducted by a distinct administrative law judge at the Athens-Clarke City Hall located at 301 College Avenue, a short distance from the Athens-Clarke County Courthouse.
These hearings are scheduled independently by a judge from the Office of State Administrative Hearings based in Atlanta. When you go there, you will be at a great disadvantage if you have not first retained a criminal defense attorney near me to handle this important aspect of virtually EVERY operating while intoxicated case.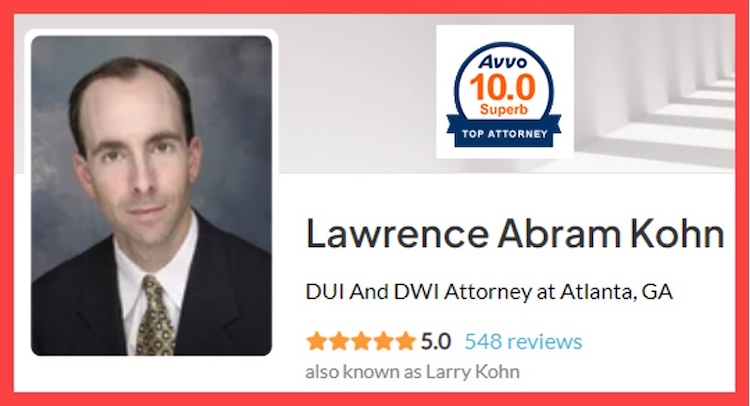 As a college town, Athens GA has a lot of great places to meet with friends and have a few drinks. College Square in downtown Athens is the most common watering hole and gathering place. Unfortunately, Athens-Clarke County law enforcement is on the lookout for driving under the influence (DUI) offenses and underage consumption of alcohol.
Because it is difficult to determine how many drinks will put you over the limit, many make a "number of drinks" driving miscalculation. This error ends up resulting in an arrest for serious criminal charges of driving while impaired.
Because we offer a FREE lawyer consultation, why not call today to speak with one of our DUI-DWI lawyers and not screw up your chances to keep driving? Dial our toll-free number 1-800-462-8222, for that free case assessment by a DUI lawyer near me who is familiar with your court.
For many, the most troubling aspect of a DUI arrest is the uncertainty and worry that follows the arrest and booking at jail. Our legal advice is to hire a top-rated DUI attorney and then mentally shift the burden off your shoulders and onto ours.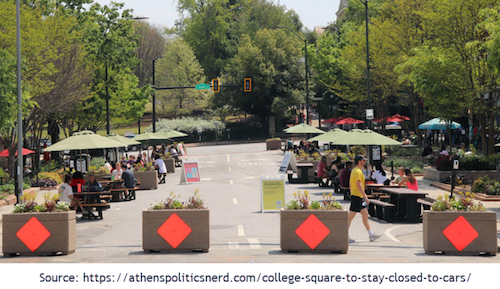 The Administrative License Suspension Aspect of Your GA DUI Case
WARNING: If you are arrested for a DUI in Athens GA and have your driver's license confiscated, this is significant. Georgia (and all other states) has what are called "implied consent" laws.
Implied consent means that you are facing an immediate administrative license suspension. This only focuses on your ability to keep driving, not any criminal law punishment.

You MUST either file and appeal with Georgia DDS within 30 days OR (for some Georgia licensees) you may be eligible under OCGA 40-5-64.1 for installing a 12-month IID (ignition interlock device) that can permit interlock-restricted driving for twelve full months.
Choosing an Attorney: Public Defender or Private Legal Counsel?
Both the Athens-Clarke County Municipal Court and State Court offer public defenders to those with low income facing DUI charges. No matter if you can afford a private DUI-DWI attorney, you NEED TO BE REPRESENTED in Court.
To apply for representation by the public defender, you must apply to the Office of the Public Defender at 440 College Avenue, Suite 220, Athens, GA 30601 and pay a $50 application fee. Our firm is a private criminal law firm, traveling statewide to defend those who need our legal help.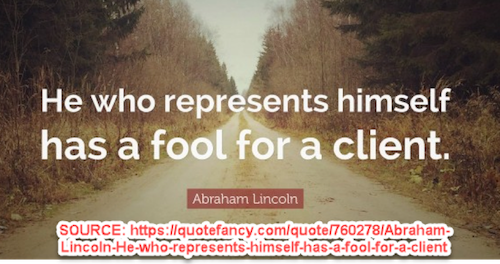 Athens-Clarke County Information on Various Criminal Courts
If you are arrested for DUI within Athens, you may be sent to either the Municipal Court of Athens-Clarke County or the State Court, depending on your charges and location of the offense.
The Municipal Court is located at 325 E. Washington St, Suite 170, Athens, GA 30601. This is the main Athens GA Courthouse, for all criminal court cases.
The State Court is located at 325 E. Washington St, Suite 425, Athens, GA 30601 and is presided over by Chief Judge Charles E. Auslander, III and Judge Ryan Hope, who previously was the Municipal Court Judge, until 2023.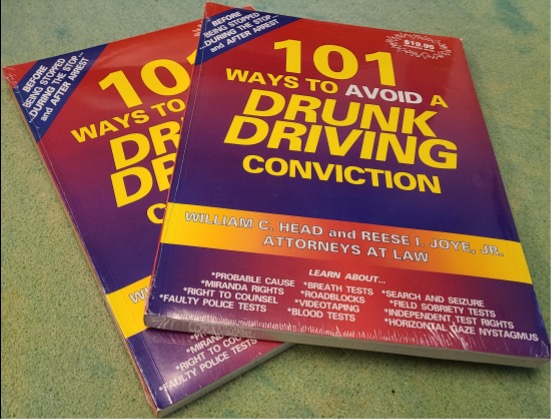 Contact the Best DUI Attorney Today for your Athens-Clarke County DUI Case
DUI cases involve a great deal of evidence, including the police officer's observations, your performance on the field sobriety tests and the results of the breathalyzer or blood testing. With our collective 89 years of criminal law experience, and over 10,000 drunk driving cases handled, our 700+ 5-star ratings tell a different story.

Beginning in 1976, William C. "Bubba" Head, DUI attorney Athens GA, has been a top DUI attorney in Athens, Georgia. In 2023, he is one of 3 Board-Certified D.U.I. lawyers in the State of Georgia, under guidelines set by the American Bar Association. His first book on DUI laws, 101 Ways to Avoid a Drunk Driving Conviction, was written in 1991, and is still highly sought after.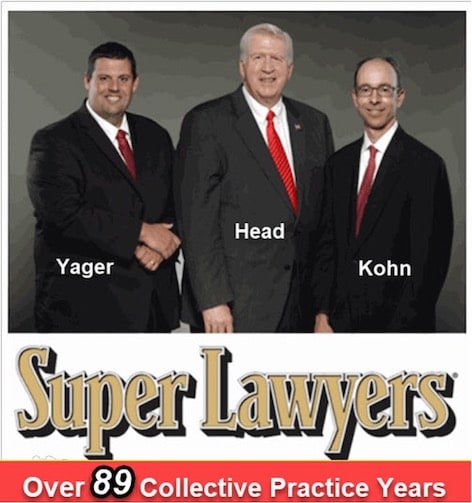 Athens GA DUI attorney William C. Head is now our senior partner at our Athens DUI lawyer firm. Regardless of Georgia court location for a DUI charge, the veteran criminal litigation attorney will be one of the top-rated DUI attorneys near me compared to the local DUI lawyers.
Our firm's other two law partners and an associate with prior prosecution experience are among the top DUI defense lawyers practicing DUI/DWI in the Athens, GA area. See for yourself by comparing legal industry attorney ratings credentials with any Athens lawyers or other law firms in Athens GA.
While some criminal defense lawyers may not have the background to know that there are many known issues with all these forms of evidence, our legal team has undergone extensive training on how these tests are conducted and the arguments that can be used to challenge the officer's observations.
When you hire one of drunk driving attorneys near me for DUI defense, you have done all you can to protect your future. After all, our three law partners are the co-authors of the State's leading BOOK on Georgia DUI laws.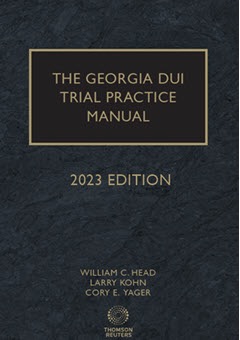 For example, most arrests in Athens-Clarke County are videotaped from the police car and/or by police officer bodycams. Our three Athens Georgia DUI lawyers know how to get copies of these tapes (created by body cams from any law officer involved in your case) that may contain crucial evidence to support you in court.
Additional Related Athens-Clarke County Georgia Links:
If I refused the post-arrest testing, should I install an ignition interlock device, and pay for the IID limited permit?
When is a DUI a felony in Georgia?
Can I start performing community service prior to the case being finalized?
Is DUI Court my best option on an Athens Clarke County 2nd DUI?
Athens GA DUI lawyer Information about felony DUI 4th offense
Link to locate an online DUI school Athens GA