DUI Second Offense: DUI Charges in Georgia, 2nd DUI in GA
By: DUI Attorney Larry Kohn and DUI Lawyer Cory Yager, providing legal advice for a collective 87 years, with 2nd Offense DUI Defense Lawyer Bubba Head
What happens with 2nd DUI in Georgia? If you have been convicted of driving under the influence (DUI) in Georgia before, then you may think a second arrest is not that serious. After all, you already know what to expect, so you don't have anything to worry about, right?
Well, think again. Under state of Georgia law, any experienced DUI lawyer near me can tell you that a 2nd DUI conviction in Georgia carries much harsher penalties than a first offense DUI, especially when it is your 2 DUI in 5 years. To the ubiquitous question, "Can you avoid jail time after second DUI?" the answer is NO, if the "dates of arrest" are within ten (10) years.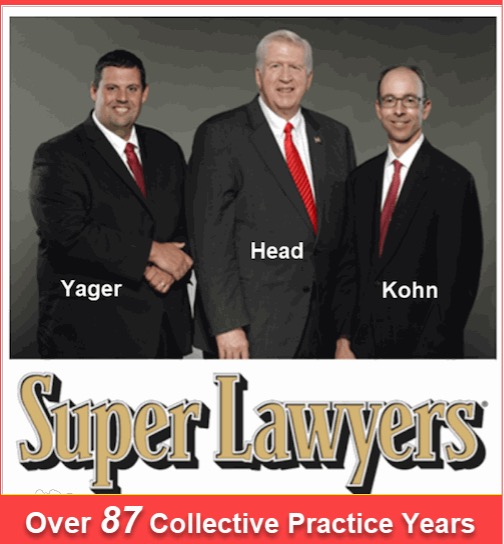 What happens with your second DUI Conviction? Regardless of the quality of your 1st offense DUI attorney, your 2nd DUI attorney must be skilled and knowledgeable in all aspects of avoiding harsh penalties for second conviction of DUI charges.
By way of example, under Georgia DUI laws, a second offence DUI in GA within five requires all vehicle tags (license plates) to be surrendered when convicted. Plus, on every second DUI in GA within ten years, your mug shot gets posted in the local newspaper with information about the DUI conviction.
Finally, all offenders with a second DUI within 10 years gets mandatory jail time for their 2nd DUI crimes. For a more detailed list of all DUI penalties and consequences go to this GA DUI chart, created by Bubba Head.

Other DUI Second Offense Georgia Penalties and Consequences
What is the penalty for second DUI in Georgia? Motorists facing a 2nd DUI in GA will face much tougher sentencing guidelines than individuals facing their 1st DUI in GA. Federal laws mandate that all states more harshly punish a repeat offense driving under the influence (alcohol or drugs) offender, and the Peach State is rated as one of the toughest punishers for DUI 2nd offense cases.
The following 5 immediate impacts will signal different DUI consequences of 2 DUIs within 5 years ahead of you: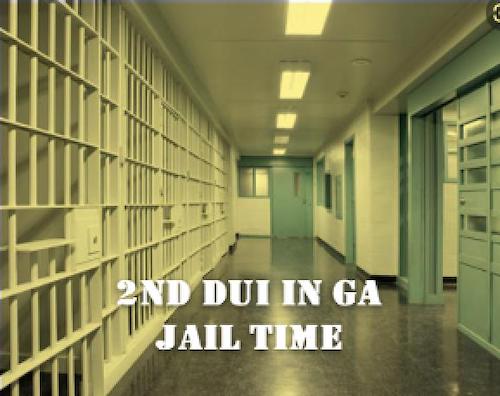 Jail time for second DUI. There is no avoiding jail time for a DUI second offense GA, if convicted. On a DUI 1st offense, as little as 24 hours in jail for DUI is possible, but not for cases that are a 2 DUI within 10 years scenario. With 2nd offenders, 72 hours to twelve months is the range. By the way, on a first offense "less safe DUI" case, zero time in jail is required, when there is no proof of your BAC level being 0.08 grams percent or more.
As opposed to the 12-month ignition interlock installation for first offense DUI drivers after a refusal of the implied consent test, that interlock option is not available, making your only option to file a DDS Georgia appeal within 30 days after your arrest for a 2nd DUI. Hanging in the balance is a potential 2nd DUI license suspension (for Georgia licensees ages 21 and over) means a minimumof 120 days of total inability to drive.
For some (e.g., a Georgia licensee under the age of 21 when convicted), who cannot get early reinstatement, she or he will go for 18 months with a total suspension. Then, that person can pay the reinstatement fee and seek a GA driver license. So, if you cannot install an ignition interlock device (IID) for 12 months, and then operate under the strict limitations of the Georgia Department of Driver Services for compliance with the IID, this is your fate.
You must complete the Risk Reduction Program (DUI school), prior to the interlock being available. You must undergo a clinical evaluation with a Georgia certified addiction counselor and attend at least 17 weeks of treatment at 3 hours per week, and possibly more.
All license plates on every vehicle licensed in the DUI driver's name must be surrendered in court when the conviction is entered. After that, one of your adult relatives (wife, adult child) may apply to the Georgia Department of Revenue for issuance of a "special" tag that signals law enforcement that this vehicle is being driven by the family member of a convicted second DUI vehicle owner.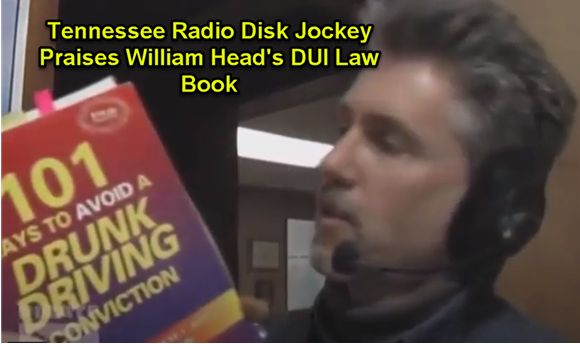 In Georgia, what happens when you get a 2nd DUI? If you get a second DUI, and especially if your two DUIs are "back-to-back," state prosecutors will not be in a mood to reduce charges or negotiate on tough jail time as part of your punishment.
What is the DUI Court Program? In fact, in well over half of all Georgia counties, any DUI charges second offense defendants will find that their cases will be expedited, so that you can be told about the "DUI Court" program offered as an alternative. If the DUI court program is unacceptable, your DUI lawyer may have a difficult time reducing the severity of your second DUI penalties if you are convicted.
For a Second Conviction of DUI What Is the Penalty?
Three Variations of Possible Penalties for Second Offense DUI. To know what minimum, mandatory punishments you could face, if convicted, consider the following three fact patterns. Note that all three fact patterns assume that you did not opt for the DUI Court alternative: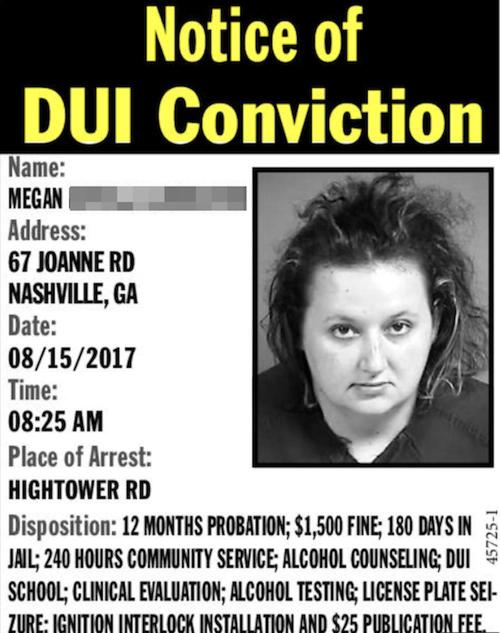 2nd DUI in 5 years - Your driving privileges are suspended for 3 years, but some options may be available for early reinstatement, as indicated above. Surrender of all license tags on every vehicle in your name in the State of Georgia.

Any qualification for early license reinstatement is under control of GA DDS, not your sentencing judge. Pay a fine of $600 to $1000, plus surcharges that will double the fine amount. Perform not less than 240 hours of community service. Complete the 20-hour "risk reduction" alcohol education program (also known as DUI classes). Jail time of 72 hours up to 12 full months.
Finally, as one final act of humiliation, you may have to pay to have your arrest—along with your name and photograph—published in a local newspaper. Unfortunately, long after that paper is out of circulation, your conviction will also remain on your criminal record—a fact that can threaten numerous employment, housing, and financial opportunities in the future.
2nd DUI after 7 years but within 10 years - In this "gap" period between 5 and 10 years, on the second DUI arrest, a few "benefits" are available. One is that these drivers (on the administrative license suspension) CAN opt for the IID under OCGA 40-5-64.1, whereas the 2nd in 5 DUI driver cannot.
2nd DUI after 10 years - On a second DUI after 10 years, your potential punishment is reset to being the same minimum mandatory punishment as a 1st offense DUI driver.
Contact a Second DUI Offense Attorney with Our DUI Law Firm Today
These DUI punishments for a DUI second offense are very severe and this is part of the law that is made in Georgia for purposes of deterring people from getting in trouble again. Without doubt, these DUI penalties can harm you, your job, your family, and your long-term future.

Our highly qualified DUI defense attorneys near me are all legal book co-authors and have each represented thousands of repeat DUI offenders, and we are not afraid to take on these highly sensitive and demanding cases. Because write the book that most judges, prosecutors and other criminal defense lawyers don't you think that you can rely on our legal advice for information about DUI laws in Georgia?
Contact us now, for immediate help from an affordable DUI lawyer. For your FREE lawyer consultation, call today to (404) 567-5515 for that FREE consultation.