Georgia DUI Laws: The 9 GA DUI Statutes You Must Know
This legal information page provides those citizens facing DUI charges in Georgia with critically important, time-sensitive information on how to protect their DUI case and their driving privileges. The driving under the influence laws in the State of Georgia are among the nation's toughest impaired driving criminal laws, primarily due to no expungement or record restricting being available for life.
Georgia DUI laws in the Peach State are found in multiple statutory provisions which regulate the criminal prosecution and the imposition of related criminal DUI penalties. Plus, a driver license suspension or driver's license revocation usually will follow a DUI arrest (before the criminal case gets to court) if certain steps are not immediately taken to prevent this.

Thus, this page content can help many accused motor vehicle operators to not inadvertently lose their ability to drive. Since a GA DUI conviction for a first offender suspends for at least 120 days (subject to the possibility of qualifying for a work permit). For our legal professionals, doing everything possible to beat a DUI is our motto.
The remainder of this Web page identifies these important statutes making up the primary DUI laws in GA, and (on one page) providing all links to the relevant, critically important Georgia laws on drunk driving and drugged driving. Be aware that some statutes are about civil law aspects pertaining to loss of license for an implied consent law violation, as well as the relevant statutes pertaining to reinstatement of the right to drive, if suspended.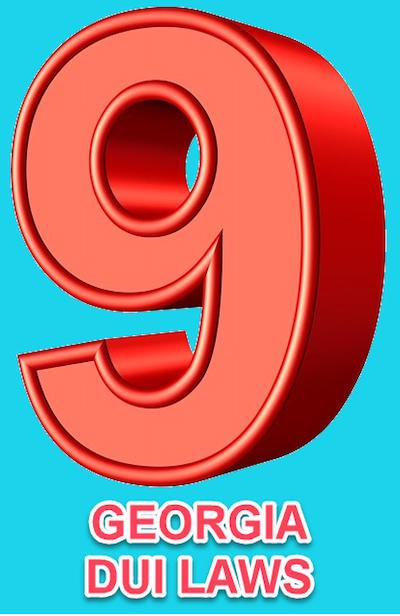 So, What Are These 9 Primary GA DUI Laws?
Free Lawyer Consultation With One of Our Award-Winning DUI Law Book Authors
Our criminal defense lawyers near me provide a FREE legal consultation to help quell potential clients' worries. This no-cost initial meeting is done to assure that the arrested person does not inadvertently lose the right to drive by missing an important deadline. In addition, a 3rd DUI offense within 10 years triggers a mandatory 15 days to 12 months in jail, which can devastate a person's life.
Once your case information is gathered and reviewed, a legal professional from our law office will explain our step-by-step game plan for protecting your ability to keep driving (in most cases). Plus, our lawyers for DUI near me will also advise you about all the potential pitfalls that your procrastination and lack of familiarity with Georgia Law on DUI can cause.

The criminal law attorneys near me at our headquarters in Sandy Springs travel the entire State of Georgia to help citizens accused of impaired driving. Call today to speak with a FREE consultation lawyer by dialing (404) 567-5515. Our legal team members work on weekends, holidays and early in the morning and late at night.
Our three DUI lawyers. DUI lawyer GA Larry Kohn has worked with DUI criminal attorney and NCDD Board-Certified DUI attorney William "Bubba" Head since 1996.
Cory Yager, an ex-police officer for nearly a decade, and now a partner in our law firm in Atlanta, has been part of our top-rated criminal justice and legal services team since 2007. The three legal book co-authors now author the leading treatise for Georgia DUI lawyers, published by Thomson-Reuters, the world's largest legal book publisher.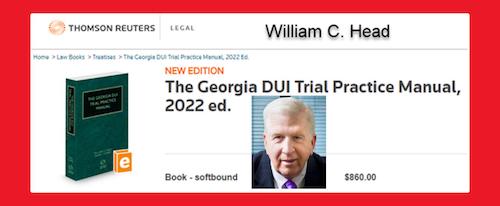 With more than 10,000 cases and over 85 years of collective legal experience, our DUI legal team can provide you with the best possible representation. Our drunk driving defense team has 4 offices conveniently located near you in Sandy Springs, Marietta, Alpharetta, and downtown Atlanta. Our attorneys for DUI defense also can be in court in Gwinnett and DeKalb counties in about 30 minutes.
Additional Helpful Links