Lawyers for Truckers: Trucking Lawyers in GA for CDL DUI
A commercial driver in today's aggressive oversight environment MUST contest all motor vehicle offense that generate CDL violation points. Due to ever-increasing CSA (compliance, safety, accountability) mandates, this puts a premium upon retaining top truckers' legal services when facing the potential loss of your CDL license.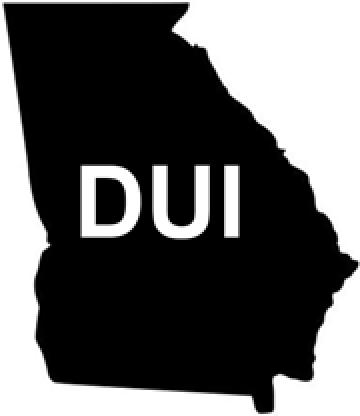 A commercial driver in today's transportation industry aggressive oversight environment MUST contest all motor vehicle offense. This includes her or he private vehicle citations and while operating as a CDL driver. A huge red flag goes up with any DUI (driving under the influence) or DWI (driving while intoxicated) arrests, whether in a commercial truck or a private passenger vehicle.
No misdemeanor or felony legal matter (state and federal) is beyond our scope of professional expertise. Our Georgia lawyers know that other non-moving citations in a CMV (commercial motor vehicle), and many other potential DOT violations (e.g. a missing haz-mat decal, logbook irregularities) must be challenged by experienced lawyers for our truck driver clients.
Providing CDL Legal Help and 24-Hour Trucker Legal Services. If you are seeking a CDL traffic ticket lawyer near me, our lawyers travel statewide to defend our clients. Because you cannot drive while using your cell phone, you need a rapid response for any tractor trailer accident, speeding tickets, or federal motor carrier safety citations you receive while operating your large truck.
Connected to in-state and out-of-state lawyers for truck drivers near me. Plus, over the last three decades, our CDL lawyers in Georgia have built a State of GA network of other legal professionals who handle CDL legal problems for semi-trucks. This includes our partner, ex-cop Cory Yager, a veteran trucking defense attorney and Georgia Super Lawyer.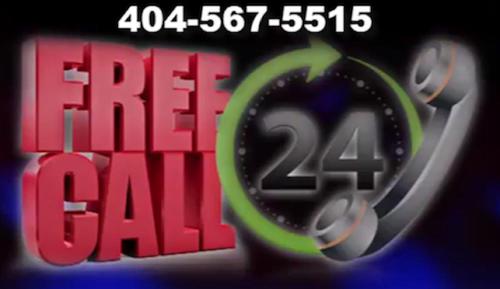 You Need a Commercial Driver Lawyer Who Offers a Free Consultation
Accrued demerit points (under FMCSA directives) will severely curtail any DCL driver's employability. Being sidelined from your CDL job derails your ability to feed and support your family.
Entrusting our CDL lawyers near me to fight to protect your job is equivalent to protecting your earning power, since most commercial driver's license CDL privileges. If you are seeking aggressive legal help from a CDL attorney litigation team of lawyers for truckers' rights, you have come to the right website.
Commercial Trucking Attorneys Near Me in the State of Georgia
Our Georgia Law Firm has trucker lawyers who have over 85 collective years of courtroom experience in the Peach State. Because most of our clients with a CDL are the breadwinners in their family, our legal warriors know how critical it is to fight to obtain great results and keep our client commercial vehicle driving, in most cases.
Our legal professionals in GA are award-winning lawyers that represent truck drivers and other CDL license holders (i.e., bus drivers, and DOT-sanctioned passenger transport vans, school bus operators). In addition to our legal industry awards and recognitions, our criminal defense attorneys near me are legal book authors on how to defend serious driving offenses in multiple nationally published law books.

Other legal matters that a CDL traffic attorney with our office can defend for you:
(1) possession of drugs;
(2) open container of alcohol in your commercial rig, which adds a point to your driving record;
(3) obtaining a reduction of charges (or case dismissal) on a truck crash that happened in bumper-to-bumper rush hour interstate accidents;
(4) possession of firearms legal issues due to varying state rules for firearm possession;
(5) defending felony smuggling cases that not only threaten your driving privileges, but also your freedom.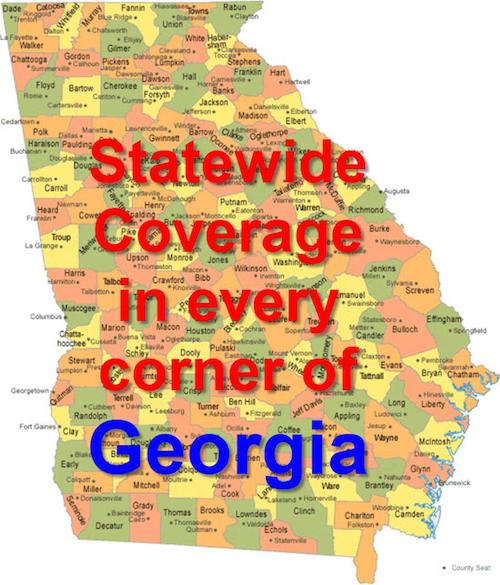 Multiple Serious Driving Violations Will Sideline Your CDL Privileges
Although penalties vary from state to state, the following information from our three commercial truck driver lawyers will give you a general understanding of the most common traffic violations among truck drivers ticketed in Georgia.
By far, the #1 type of criminal traffic case our Georgia attorneys defend for CDL operators is drunk driving or drugged driving. Plus, your track record and CSA score can affect your availability for more employment opportunities. See how these other traffic crimes can impact your ability to drive a commercial truck.
Improper lane change violations, of which Georgia has multiple statutes applicable to multi-lane or single lane FTML (failure to maintain lane) violations.
Hit and run GA criminal cases, which can be a predicate serious driving offense supporting felony prosecution if serious bodily injury or death occurs.
FTC - following another vehicle too closely can bring a citation even without contact being made.
Any MVA motor vehicle accident resulting a fatality. This can include situations when other vehicles divert around your truck and crash, in some instances.
Speeding at 15 miles per hour or higher;
RD - Any reckless driving GA conviction (or an equivalent statute by a different name) under other states' statutes;
Non-compliance with the rules for fully stopping at a railroad crossing;
Not having your plastic CDL license in your possession while behind the wheel of a CMV;
By texting while driving or holding any mobile device or telephone while operating a commercial vehicle. Partner Larry Kohn, bottom right photo, has over 500 AVVO 5-star reviews, and handles over 100 serious traffic offense cases each year.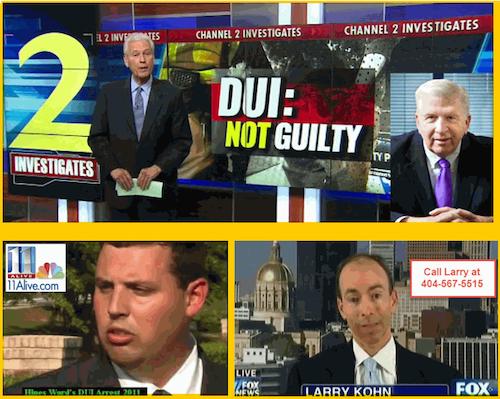 Privately-Owned Vehicle Convictions in a Non-CDL Vehicle WILL Affect Your CDL Privileges
A CDL operator with his or her CDL license GA also can face being disqualified (from using commercial driving privileges) for traffic citations obtained while driving a privately owned vehicle (POV). So, an 18-wheeler operator could be sidelined after not fighting certain tickets that happened in an ordinary car or pickup truck. The feds look at the past three (3) year period in imposing sanctions.
Any accused commercial driver needs top-rated legal representation to help save their high-demand, important and financially valuable jobs. This legal assistance helps protect all those other "connected" family members who depend upon the breadwinner's trucking job.
While our legal team members charge more that an average traffic ticket lawyers, that is because we DO NOT HAVE any average lawyers! Obtain your FREE consultation lawyer interview without further delay, by calling (404) 567-5515. What do you have to lose when it is FREE?