DUI Lawyer Atlanta: GA DUI Attorneys & Law Book Authors
Those seeking an affordable attorney for a DUI in Atlanta, often click on one of our firm's websites. For those arrested for DUI in Georgia, our pages rank near the top of online search results.
William Head, a DUI attorney in Atlanta, GA, is known as the best DUI attorney in Atlanta. The DUI law book author has been a state and national leader by promoting DUI seminars to help young criminal lawyers learn DUI defense. Among other drunk driving lawyers in the Atlanta area, he freely gives his time to answer their questions about drunk driving cases.
In 2003, at the 8th Annual NCDD summer DUI defense lawyer program, Atlanta GA DUI lawyer William Head was VOTED by the then-800 members of the national organization to be the best DUI lawyer in America. The Dean of the National College, at that time, was the best DWI lawyer from Texas, Gary Trichter. Georgia's best drunk driving defense attorney is still co-author of Georgia's leading treatise on DUI laws in Georgia.

When it comes to challenging DUI offenses, and simultaneously protecting his clients' driving privileges, Georgia DUI lawyer Bubba Head and his law partners know that avoiding jail time is a top priority. Legal services are far more complicated than most clients know or understand, until they see the results obtained later.
The Columbus, Georgia native turned award-winning Atlanta criminal defense attorney is a Double Dawg from the University of Georgia. Multiple times, by multiple sources, he has been named the best DUI lawyer in Georgia. He wrote his first book in 1991, and it focused on 101 Ways to Avoid a DUI Conviction.
The 47-year veteran DUI defense attorney's nickname "Bubba Head" is synonymous with aggressive and successful DUI defense in Georgia, since our lawyers travel statewide when retained by someone who must make every effort to win their DUI case.
Because the four metro Counties (Gwinnett County, Cobb County, DeKalb County and Fulton County) have over 40% of all DUI arrests, our 4 office locations are situated here. Yet, our lawyers for DUI near me also periodically travel to Athens, Columbus, Statesboro, Macon, Augusta, and Savannah, when retained for criminal law cases there.
Georgia DUI attorney Bubba Head, often named as best DUI attorney in Atlanta Georgia, is also one of the best DUI attorneys in any part of the State of Georgia. The Georgia native has concentrated on criminal law (with heavy emphasis on DUI in Georgia) since graduating from the University of Georgia School of Law in 1976.
IMPORTANT ALERT: Almost 100% of all DUI charges create a separate, administrative license suspension legal proceeding that is not part of the criminal prosecution. Drunk driving attorneys must be good at all aspects of saving a client's driver license, as well as fighting the criminal case.
If your plastic license was taken, assume that you are facing this emergency problem. ALL these cases require --- within 30 days after arrest--- that the driver either file an appeal to the Georgia Department of Driver Services (with the $150 filing fee) or (if eligible) that she or he qualify for and install a 12-month ignition interlock device and obtain the DDS GA limited permit.

DUI Defense Is a Subset of Criminal Defense Law Practice
While Mr. Head and his other two top attorneys in Atlanta have defended those charged with white collar crimes (e.g., embezzlement) and violent crimes, including aggravated assault, battery, domestic violence GA, murder charges, their co-authorship of multiple legal articles and books on DUI defense has made them the State's best known DUI attorneys Georgia.
Plus, the law firm of the DUI Attorneys GA is staffed by top-rated criminal attorneys near me. Each litigation attorney is known for excellence in the field of drunk driving defense. Collectively, the law firm's collective recognitions for annual lawyer ratings in the DUI defense field exceed 77 separate awards.
Mr. Yager has built a solid statewide reputation for traveling the entire State of Georgia to defend those in need of a favorable outcome. Most DUI attorneys near me stay within a 30-mile radius of their law offices, since traveling takes a lot of time, and the defense of accused drunk drivers is not profitable for them when driving to and from distant courts is required.

The cases have included theft crimes, vehicular homicide GA, and even domestic violence Georgia cases. However, when Mr. Head (or Mr. Yager) goes to St. Simons, Athens, Macon, Dalton, Savannah, or Columbus GA, it is to defend a person charged with a crime (like DWI charges). Once you are known for defending driving under the influence (DWI cases), the issue of hiring the best DUI lawyer near me yields to trying everything to win the case.
Larry Kohn, DUI lawyer Atlanta, GA, and his partners have over 700 AVVO ratings in the Atlanta DUI lawyer reviews. No other 4-person DUI law firm in all of Georgia has more AVVO FIVE-STAR lawyer ratings than these DUI lawyers in Atlanta.
Our attorneys for DUI defense are routinely included as legal seminar speakers. GA DUI lawyer Larry Kohn, an Emory University undergrad and former stockbroker, has been working with Bubba Head since he finished his first year of law school at Georgia State University in 1996. All three law partners NHTSA instructors for the field sobriety tests used by police officers at the roadside to gather evidence against our clients.
Atlanta DUI Attorneys Who Travel Statewide to Help DUI Clients
DUI Lawyer Atlanta Cory Yager was born into a farm family in upper state New York. The DUI attorney Atlanta, GA became a firefighter and EMT at age 18, before deciding to move to Georgia to become a police officer with the Cobb County Police Department. At our office, we know that Cory is one of those rare criminal defense attorneys who travels statewide to be you DUI attorney Georgia, regardless of court location.
While employed as a policeman, the Georgia criminal lawyer was also trained at the National Computer Forensics Institute in Hoover, Alabama where he served as a law enforcement officer. Mr. Yager is also an NHTSA DWI Standardized Field Sobriety Test instructor. What better background could a person possess before starting a legal career, fighting DUI criminal cases?

The ex-cop started working with Bubba Head as soon as he passed the Georgia Bar, because (as a policeman) he would have been conflicted out of being a law clerk at our firm. He is a six-time recipient of being named to Super Lawyers "Rising Stars" category for the best Georgia attorneys near me under age 40.
In his 15 plus years working in DUI defense, Cory Yager has successfully had over 1,000 Georgia DUI cases reduced to non-DUI dispositions, making him one of the top DUI lawyers in GA. The prior police training he received more than prepared him to defend these tough cases.
Our Atlanta Lawyers' Legal Publications Educate Other DUI Lawyers
The Georgia DUI Trial Practice Manual is annually updated and published by the world's largest legal book publisher, Thomson Reuters. This book costs almost $1000 a copy and is the "bible" of Georgia DUI laws since 1995, and sits on the desks of many judges, prosecutors, and other criminal defense attorneys who defend drunk driving charges.
Starting in 2023, both Mr. Yager and Mr. Kohn are now co-authors of this one-of-a-kind legal book, along with Mr. Head. Mr. Head's longtime co-author, Frank Gomez, passed away unexpectedly on December 27, 2021.
DUI attorney Atlanta GA Bubba Head became nationally famous when he published the first meaningful legal book on "how to beat a DUI." That book, 101 Ways to AVOID a Drunk Driving Conviction, which he co-authored with the late Reese I. Joye, Jr., the legendary South Carolina DUI guru who terrorized police officers for over 45 years in the Palmetto State prior to his death in 2008.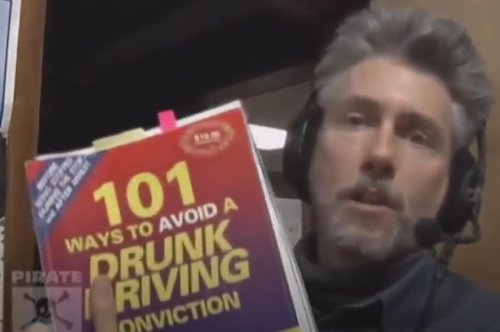 That first DUI book sold over 12,000 copies, making it the best-selling drunk driving book of its type in America. Mr. Head has authored or co-authored over a dozen other law books on DWI-DUI in Georgia and other states. In addition, the DWI defense attorney is now one of only three Georgia attorneys who is Board-Certified in DUI defense for 2023.
Georgia DUI-DWI Attorneys: What Our Law Firm Does
Our Atlanta criminal defense lawyers can explain Miranda rights, the Georgia implied consent law, and how illegal search and seizure at traffic stops can win your case. Learn about the hundreds of potential defenses to your criminal charges, and the likely path that the pending criminal accusation or indictment will take.
What do you have to LOSE with a FREE consultation? The legal advice, appointment and no-cost, initial attorney consultation with an Atlanta Super Lawyer may help you get a good night's sleep for the first time since your arrest.
Call our number 404-567-5515 24 hours a day and get started on your DUI defense.
In addition, in April of 2023, our legal team added a specialist in probation revocation and VOP (violation of probation) issues, Lance Patrick. After college, he worked as a probation officer for 6 years, before going to law school and graduating from Emory University School of Law.
Then, Mr. Patrick prosecuted for most of his first 6 years as a Georgia attorney. This included thousands of DUI cases when he served as a prosecuting attorney. Now, he will utilize his vast knowledge and court acumen to help those facing criminal charges.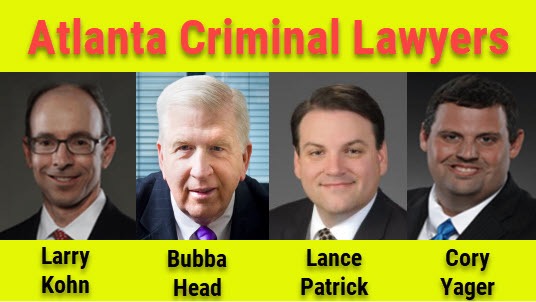 Even if you were arrested in another state, like Texas, our legal team can direct you to a top-rated DWI lawyer near me in whatever city your arrest took place. Why not call today to speak with one of our top-rated DUI attorneys?
Other Helpful DUI Information Links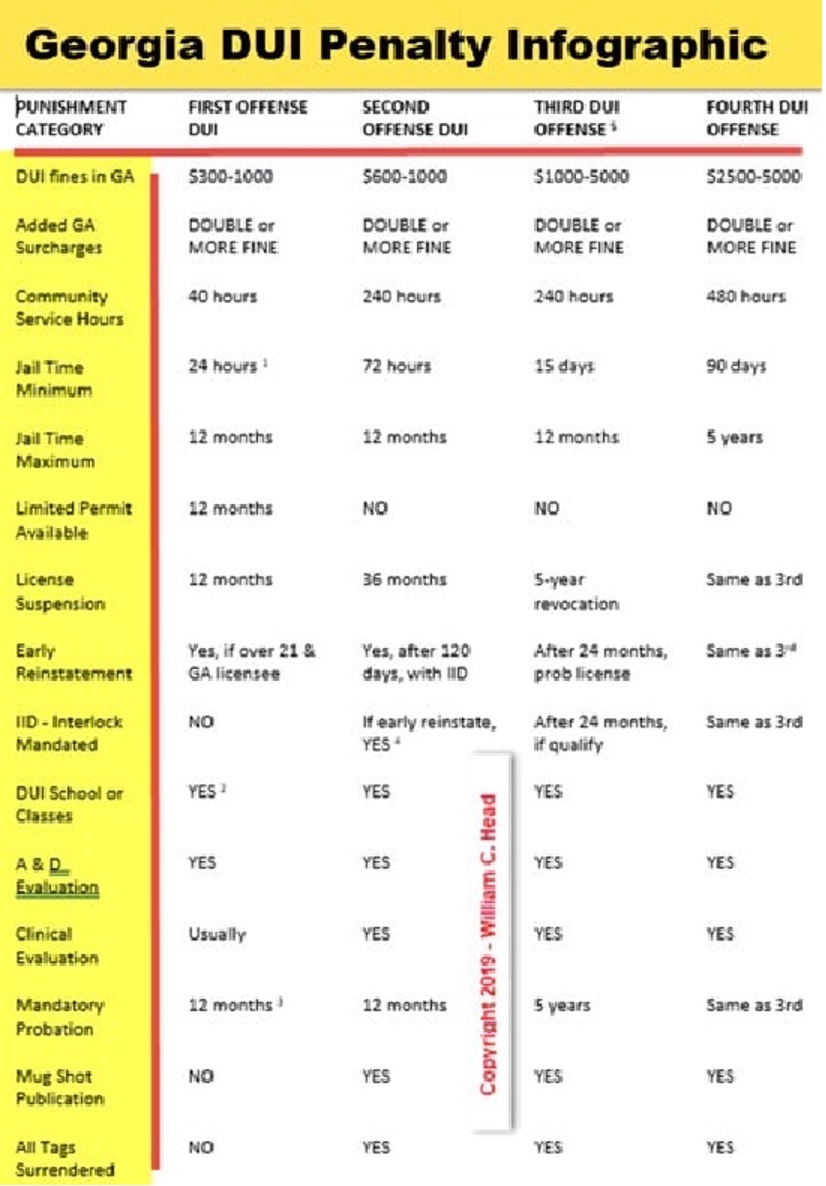 Main Criminal Law Practice Areas Handled by Our Criminal Lawyers in Atlanta
Do not let your family law lawyer that handled your divorce try to handle a complex DUI case. Plus, if you are seeking cheap dui lawyer Atlanta GA, you are at the wrong website since our attorney near me do not quit fighting until our client has exhausted every opportunity to win. Call today 404-567-5515 for 24-hour-a-day legal help from our DUI.lawyers.