Is Weed Legal in Georgia? Georgia Marijuana Laws Explained
By: Cory Yager, Ex-Cop and Criminal Defense Attorney Atlanta Georgia for Over 15 Years; Our Office Has Four Felony Attorneys Near Me in Metro Atlanta

Is weed legal in GA? No, it is not. A few cities and counties have flaunted prior precedent and have passed improved laws trying to decriminalize recreational use of weed, but these laws fly in the face of Georgia laws and federal drug laws. Possessing over an ounce of marijuana is a felony.
Is pot legal in Georgia? Not yet, due to the ultra-conservative composition of the current Legislature. Yet, smoking weed in Georgia happens on a widescale basis across the state despite the illegality of the use. Like alcohol Prohibition laws in the 1920s, widespread disobedience to the weed laws has occurred, due to the public attitude of unfairness of the state and federal laws.
Is it illegal to smoke weed in Georgia? Yes, it is, if done in public. Possession of even small amounts is a crime, except in cities like Atlanta that have decriminalized possession of small amounts, as defined by Atlanta weed laws.
Medical marijuana in Georgia. Recreational use Georgia pot laws have been rejected again and again. Georgia access to medical cannabis (for those with a registry card from the medical cannabis commission) can use medical marijuana for certain diagnosed conditions.
This Georgia marijuana laws web page explains how serious the state law punishment and legal consequences can be so that you understand the need to retain the best Georgia marijuana attorneys to defend you. For many felonies, depending on your criminal history record, a prison sentence for several years is possible.
To their credit, most Georgia courts have implemented either a diversion or a conditional discharge method for settling any simple possession of marijuana in GA violations for first offenders. This applies only to Georgia possession less than ounce. Some courts even let these types of sentencing alternatives apply to second offenders, when the criminal defense attorney knew how to structure that plea to a second simple possession of weed case.
If you have been arrested for marijuana possession in Georgia or arrested for a marijuana DUI (driving under the influence of marijuana or "drugged" driving) you need skilled criminal lawyers who are also experienced drug lawyers to help you. Knowing the many ways on how to beat a possession charge in Georgia is the key attribute you are seeking to obtain from a criminal justice attorney near me. Our legal team is well-versed on all GA weed laws.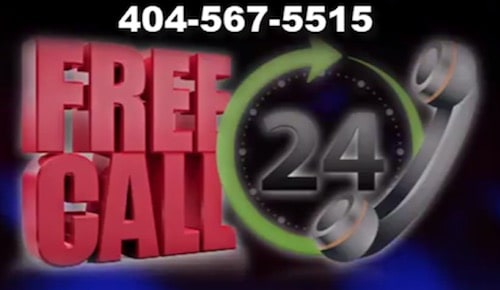 Felony and Misdemeanor Marijuana Drug Crimes Explained
Oregon was the first state to decriminalize possession of small amounts of marijuana for personal use. The effective date of the legislation was July 1, 1973. Georgia's first law to open some medicinal uses of marijuana was July 1. 2013, 40 years later, under Governor Nathan Deal.
Antiquated Georgia weed laws have seen recent "pushback" from several sources of reasoned discussion and dialogue. First, families of very ill children and other relatives have joined forces to pass medical marijuana laws in GA. Cox Media Group writer Mark Niesse of the Atlanta Journal-Constitution has written three articles pointing out the imperfect legislation for medical marijuana patients in Georgia.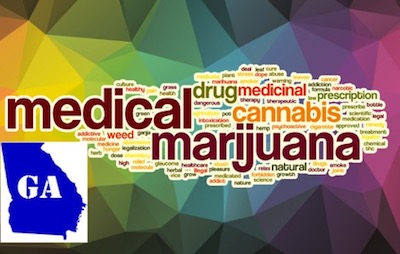 In 2019, new Governor Brian Kemp signed a new law for allowing a minimal number of private companies to manufacture cannabis in Georgia. Another bill allowing business to manufacture certain low THC products was passed in 2021.
The two legislative bills from 2017 and 2018 approved by the Legislature and signed by Governor Nathan Deal produced a highly conservative and flawed set of medical marijuana statutes to provide relief for their ailing family members. Another bill was passed in 2016, allowing for lower THC medical cannabis oil for a very restrictive list of medical conditions. This progression of new laws gives hope that Georgia will ONE DAY have billions of dollars in tax revenues from taxing cannabis.
Is weed legal in Atlanta 2023? Penalties for marijuana possession in Atlanta have "gone against the grain" for weed laws in Georgia. Following the lead of progressive areas like Portland, Maine, Atlanta has said "NO" to adding criminal records for teens and young adults using cannabis in small amounts. So, in Atlanta today, for small, personal use amounts of marijuana, offenders are issued a summons for possession of weed, for a future court date, and not arrested.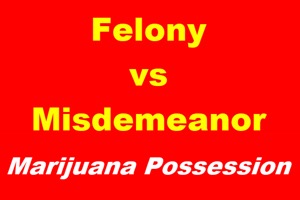 Georgia Cannabis Laws and Marijuana Criminal Charges
Is Marijuana Legal in Georgia? Except for a very restrictive and cumbersome medical marijuana statute, the State of Georgia has criminalized marijuana possession for any other purposes. Selling, buying, using, and growing marijuana are all illegal activities.
How much weed is a felony in Georgia? In Georgia, it is 1 ounce or more. Only 5 states in the United States are more restrictive on their marijuana laws (SC, TN, ID, WY, KA).
If you are convicted of a marijuana charge, you can be sentenced to jail time and a large fine. You can also be suspended from driving, even if your arrest was not in a vehicle. The severity of the sentence depends on several factors.
Quantity is one element that is considered during sentencing. The more marijuana you have in your possession when arrested, the harsher the punishment. Selling marijuana or marijuana possession with intent to distribute or growing marijuana can also lead to a more severe penalty.
The location of where you are accused of a marijuana crime is also an important consideration. A conviction for sale of drugs near a school will garner more serious punishment.

If you have had one or more prior marijuana convictions, you may spend more time in jail or pay even larger fines, thereby making it highly important that a marijuana attorney in Georgia is contacted. Atlanta criminal lawyer Larry Kohn had defended scores of these first offense misdemeanor possession Georgia 2018 cases.
Hiring an Experienced Georgia Marijuana Attorney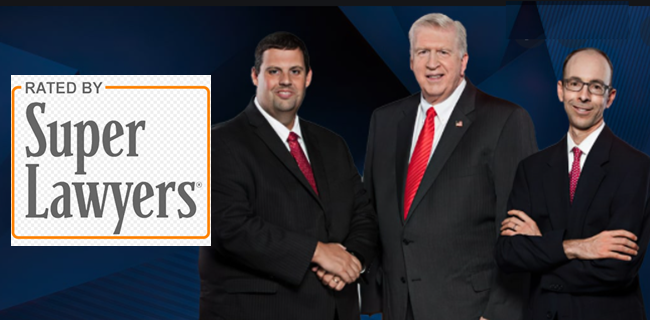 This area of law is very specialized, and you should only hire an attorney that has a record of defending those charged with a marijuana drug crime. If you are convicted of a marijuana crime that is a felony, it is likely you will be sent to jail or a state prison facility and will face expensive fines. But with the right defense attorney in your corner, you may be able to have your drug charge reduced, negotiated to a lesser offense, or even have the cases dismissed by a nolle prosequi.
Our law firm offers three of the best lawyers in Atlanta for criminal cases, and you receive a FREE lawyer consultation near me at one of our four metro Atlanta offices. You will be speaking to a partner, not an associate.
If you are charged with illegal possession or need a record restriction, contact us 24-7, since our top-rated criminal attorneys try to accept or return calls immediately. Do not expect the prosecuting attorney to offer you the best obtainable "deal" since his or her job is to get convictions. Let your legal advocate handle all negotiations and defense strategies.
Call today to 404-567-5515 and speak (for a FREE initial consultation) with one of our criminal justice lawyers near me about our firm's legal services. Plus, if you have had any other drug possession charges on your record, this is just one more reason to hire an experienced Georgia marijuana attorney.
Remember, being convicted of a marijuana charge can be a life-changing event. Don't underestimate the value of having a top-rated Atlanta criminal lawyer handle you case, with statewide coverage.
Please consult with our legal warriors earlier than when it is too late. With a free consultation lawyer willing to spend time analyzing your case, why wait any longer to get top-level legal information?