Atlanta DUI Lawyer: 3 Sandy Springs DUI Attorneys Near Me

By: Georgia DUI attorney William C. Head, Board-Certified DUI attorney Sandy Springs GA and widely regarded as the Best DUI lawyer in Atlanta, GA
DUI penalties in Georgia are among the nation's most punitive. Mandatory 1 year probation (minus any days in jail), fines and surcharges that can exceed $2000, DUI school, alcohol and drug screening, community service hours, reporting to probation and making those monthly fees, and possibly having to install an ignition interlock device (IID).
The harshest of all GA DUI penalties and consequences. Many people have questions about how long a DUI conviction will create negative consequences in their life, and that answer is forever. Much like a conviction for a sex crime, a DUI conviction follows you to the grave and impacts your life in subtle and not so subtle ways.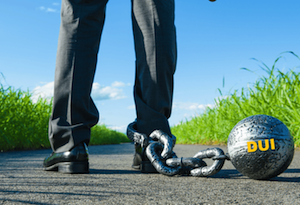 If the outcome of your DUI arrest is a conviction, then that means that you will have to deal with that public record for life. That is because (in Georgia) the #1 DUI penalty (if convicted) is a lifetime criminal record that will create havoc in various ways, over the remainder of the life of any person convicted of DUI charges.
Getting a Free Lawyer Consultation about your Atlanta DUI. The first offense DUI lawyer cost deters many from seeking the best drunken driving legal counsel. Hiring a top DUI attorney near me with decades of experience, top ratings with Super Lawyers and Martindale-Hubbell and hundreds of 5-star reviews is the best plan.
Very few criminal law firms near me will have even one GA DUI lawyer to meet the foregoing requirements. Our local group of trial lawyers consists of three candidates who can be that Georgia DUI lawyer. William Head alone has 18 straight years as a Georgia Super Lawyer.
In fact, if cumulative attorney ratings and being Board certified in DUI defense are the measuring stick to be used, Mr. Head will be rated as the best DUI lawyer Atlanta and the best DUI lawyer in Georgia.
Free Legal Advice From a Top Atlanta DUI Attorney
Two other top-rated DUI lawyers round out our DUI law firm with Kohn & Yager LLC in the Atlanta Georgia area. DUI lawyer Atlanta, GA Larry Kohn and our ex-cop turned Georgia DUI attorney Cory Yager have both been with Mr. Head since their law school days.
In addition, all three are nationally published legal book co-authors on topics relating to DUI defense. The credentials and recognitions of the three legal professionals will beat or match credentials with any of the best defense attorneys near me.

A true test of the high regard for our legal reputation often comes from our former clients. Many found us by asking a person they know in local law enforcement about the best DUI lawyers near me. Often, more than one of our three partners are acknowledged (by the police officer) to be a lawyer for DUI defense they would hire for themselves or a family member.
Does it matter if my case is a first offense DUI, DUI 2nd offense, or a third DUI offense? No, it does not. You have the same constitutional and statutory legal rights.
Prosecutors will be fighting defense efforts to reduce or drop any repeat offense cases much more intensely than a lifetime DUI 1st offense. Most judges, however, trust their prosecuting attorneys' judgment, when a negotiated deal needs to be made, when a hastily charged DUI is lacking a forensic breath testing result or blood test.
Yet, hiring the best DUI criminal attorney is not at the top of the list for some accused citizens facing a DUI charge. Many know that she or he failed the field sobriety tests, or had a BAC level of 0.244 & 0.249, well over the legal limit. If you read the links embedded for these two phrases, you'll see why those issues don't necessarily bother us.
How much does a DUI lawyer cost? By analyzing many different Google search queries by those arrested in metro Atlanta counties show this phenomenon. Here are a few of the exact queries typed in, that proves the wide range of "acceptable" drunk driving lawyers near me that those facing a life-changing DUI conviction are searching:
affordable DUI lawyers near me
cheap DUI lawyers near me
affordable DUI attorneys
DUI defense attorney near me
top rated lawyers near me
affordable criminal defense attorney Atlanta
DUI attorney Georgia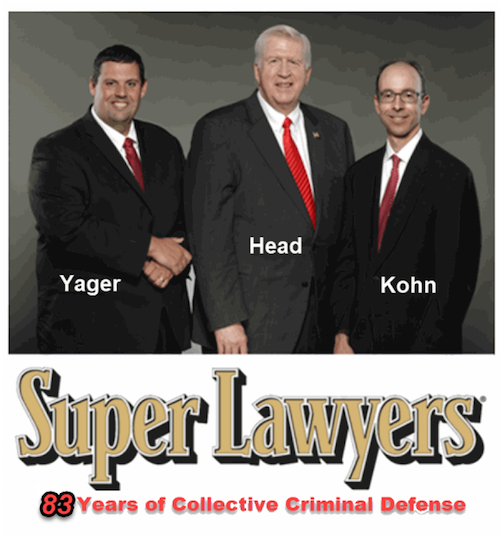 Georgia DUI Lawyers: Who Can Get a DUI Dismissed?
The most common reason is that accused DUI drivers do not believe that even the best DUI attorney near me can beat their intoxicated driving case. The second most common issue is because they know the best impaired driving lawyer will have DUI attorney fees higher than most less qualified and successful DUI criminal lawyers.
Analyzing the search intent of these phrases, some want to not drive far to meet their DUI lawyer. Others want just about any DeKalb County, Gwinnett County, Fulton County DUI attorneys or Cobb County DUI lawyers that advertise for being a cheap DUI attorney, or maybe call themselves "affordable." If you lose or have the DUI on your criminal record for LIFE and you lose your driving privileges, is "affordable" a favorable word?
This "defeatist" attitude is why our criminal defense lawyers nearby offer an initial, detailed FREE consultation. Plus, because administrative suspensions (for a first DUI offense) will be imposed if no administrative license suspension appeal to an administrative law judge OR opting for an interlock restricted driving permit and the ignition interlock device are not IN PLACE within 30 days after the arresting officer's traffic stop.

Here is our DUI law firm's promise to every criminal case client that contacts us:
Full DUI arrest analysis. Our lawyers near me for DUI will provide a no-cost, initial FREE case assessment when you provide us with all paperwork and information about the facts surrounding your arrest and any prior criminal history that impacts this case;
DUI attorneys' fees payment plans. Our best lawyers near me will provide you with a fee quote for the legal services of one of our DUI defense lawyers, payable in increments, as the GA DUI case progresses through the legal system;
Our top DUI lawyers near me will guide you to another law firm if you cannot afford us. Most of our callers cannot qualify for a free public defender, so our effort is to guide them to a different law firm with a DUI-DWI lawyer near me; and
If you cannot afford one of our best attorneys near me, our litigation team will identify one or two good lawyers near me that may be more affordable, or (if you are indigent), will explain how free lawyers near me (in your court location) can be reached to provide legal help to you. An appointed or legal aid lawyer near me is a better choice than a cheap lawyer near me who will just push you into pleading guilty to driving under the influence.
Which Atlanta DUI Lawyer or DUI Attorney Sandy Springs, GA to Hire?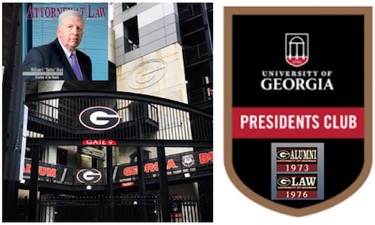 If you plan to win, hire an experienced Sandy Springs DUI lawyer for your DUI defense. Self-representation is OUT of the question, for those who need to try to avoid being found guilty at their court date.
This rule is especially true for any criminal charge (like hit and run GA) that has a mandatory court appearance in Georgia. Because such traffic crimes require a court to impose jail time and license suspension, you need to "lawyer up" well in advance of your Sandy Springs GA date to appear. Call today for your FREE lawyer consultation: (404) 567-5515.
Our three drunk driving defense attorneys at our DUI law office are experts at dealing with implied consent law issues and saving a driver's license. Our three law partners have had thousands of DUI cases dismissed, reduced, or resolved favorably at trial.
Being part of the DUI lawyer Atlanta group of best DUI lawyers in Georgia, our team has found that the Sandy Springs office location is the easiest to get to. Criminal defense legal services are not like a box of oatmeal that will be the same in any grocery store.
Skill levels and track records for your legal advisor differ widely, at different law offices nearby. Fewer than 5 law firms in the Peach State have DUI attorneys near me willing to travel statewide to every Georgia traffic court to defend clients for felony or misdemeanor traffic violations. Georgia lawyer Cory Yager and Bubba Head, Attorney, will travel to any court in Georgia.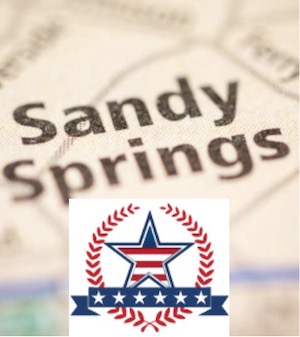 In some cases, our criminal law attorneys' actions at this court can prevent a case being bound over to Superior Court as a felony, by entering a plea to a lesser criminal offense. An example of this is a DUI-accident for which the personal injury to another may rise to the level of serious injury by vehicle GA.
Finding a DUI Attorney Sandy Springs GA Traffic Ticket Lawyer: FREE Consultation Lawyer Near Me
Plus, unlike about half the states in the U.S., Georgia has no diversion, no conditional discharge, no first offender plea, and no youthful offender law for driving while impaired. Plus, a DUI expungement in Georgia is a PIPE DREAM. The state of Georgia has never allowed expunction or record restriction under its DUI law and likely never will.
DUI cases are SERIOUS misdemeanors or can be felonies under certain conditions, which are set forth below. Absent an accident with serious injury or death, while operating a school bus, OR a DU first offense while the driver is transporting three or more children under the age of 14 in the vehicle, a first offense DUI is a serious misdemeanor only.
Whether a misdemeanor or felony, having a DUI on your criminal record is PERMANENT, taking the offense to the GRAVE. That is why hiring one of our award-winning criminal lawyers is critically important. Once you hire, and enter an attorney-client relationship, most of your worry should be shifted over to OUR SHOULDERS.

DUI attorney Atlanta Larry Kohn, ex-police officer Cory Yager, and the author bring over 85 collective years of top-level results to the table. Mr. Kohn alone has over 530 AVVO attorney reviews near me in the Peach State. By knowing all critical appellate decisions in Georgia DUI case law, our legal services DUI specialists can find ways to win in municipal courts and state courts when most legal professionals don't.
A search of the phrases "Bubba attorney" or "Bubba DUI" will give top Google results linking to William Head, Georgia attorney since 1976. In hiring a legal professional, you want a lawyer for DUI near me is THAT well-known for successfully defending citizens charged with driving while intoxicated.

Basic Court Information at the Sandy Springs Traffic Court
Cheston Roney, Sandy Springs Clerk of Court, 7840 Roswell Road, Suite 501, Sandy Springs GA 30328, Phone: 770-730-5600.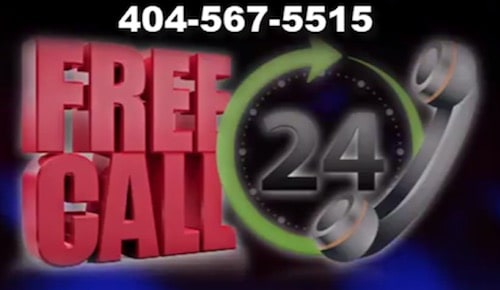 Our Legal Team's Main Practice Areas:
Visit this national DUI-DWI attorney directory for connections to many hundreds of other DUI vs DWI attorneys near me.
Copyright 2022, William C. Head, DUI attorney Atlanta, GA. All Rights reserved.