Sandy Springs DUI Lawyers
By: William C. Head and Larry Kohn, Named Best Lawyers in America and located in Sandy Springs
If you are pulled over for a traffic offense and arrested for DUI by the Sandy Springs police in north Fulton County, you want the best DUI lawyer to fight for you. The Sandy Springs police have a DUI Task Force with several trained officers who are dedicated to finding people who are driving under the influence (alcohol or drugs).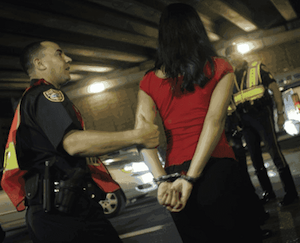 If you plan to win, hire an experienced Sandy Springs DUI lawyer for your DUI defense. Self-representation is OUT of the question. Call only the best Sandy Springs DUI attorneys for drunk driving, and our law group has three of those lawyers UNDER ONE ROOF. You need someone on your side who will fight for you as you face these serious charges.
Our law firm has been in Sandy Springs, Georgia since 1996 before the City of Sandy Springs was formed and incorporated. Those 23 years are longer than MOST Georgia DUI attorneys have been licensed to practice law! Our current law office location is in the historic PRADO Shopping Center, 5590 Roswell Road, a location that is very easy to access from either Georgia 400 or I-285.
Finding a DUI Attorney Sandy Springs GA Traffic Ticket Lawyer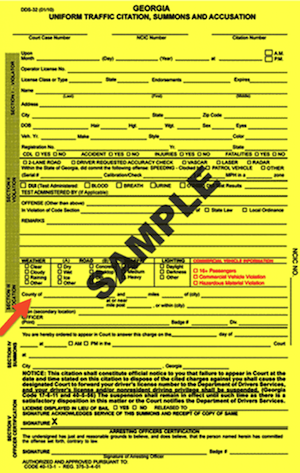 To begin, all traffic tickets are MISDEMEANOR cases. That means all traffic citations are CRIMINAL cases, not infractions, as exists in many states. Plus, unlike about half the states in the U.S., Georgia has no diversion, no conditional discharge , no first offender plea, and no youthful offender law for driving while impaired. Plus, a DUI expungement in Georgia is a PIPE DREAM. The state of Georgia has never allowed expunction or record restriction under its DUI law and likely never will.
DUI cases are SERIOUS misdemeanors or can be felonies under certain conditions, which are set forth below. Absent an accident with serious injury or death , while operating a school bus, OR while transporting three or more children under the age of 14 in the vehicle, a first offense DUI is a serious misdemeanor only. Whether a misdemeanor or felony, having a DUI on your criminal record is PERMANENT, taking the offense to the GRAVE.
The 9 Identifiable Stages of a Sandy Springs Arrest for DUI in Georgia
1. The Pullover or Contact With Police
The DUI arrest process typically proceeds in several, predictable stages. Once an officer makes face-to-face contact (usually from a traffic offense being observed, a car accident, or possibly a 911 caller saying that your vehicle was "weaving" or otherwise driving poorly.) Once at your car window, the officer asks the driver about his or her USE of alcohol or drugs. NOTHING but your name and address are required, and that information is usually shown on your driver's license.
2. Police Officer Questions, to try to Gain More Evidence Against You
An admission to having consumed ANY alcohol or using any illegal substance ( marijuana , for example) or even taking your PRESCRIBED medications, will lead to the officer's "further investigation." This "investigation" means that the police officer is asking you to STEP OUT of your vehicle, and usually step back to a place between the two vehicles. Almost all people comply without asking questions about WHY you are being asked to exit your vehicle.
3. Being Made to THINK You Must Take Roadside Tests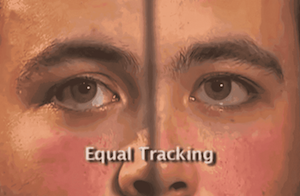 Next, the officer either asks you or tells you that "because you have had" SOMETHING to drink, or admitting to using SOME type of drug, the officer NEEDS to make sure you are SAFE to DRIVE. Then, he or she may or may not mention you having to take a " field sobriety test " or "a few simple tests" so that he or she can let you be on your way.
4. A Backup Officer May Arrive at the Scene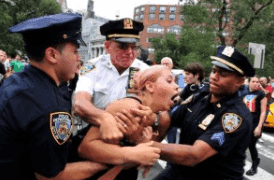 For most police encounters, another officer will arrive for backup of the initial officer. Sometimes that second officer will TAKE OVER since he or she has more experience with DUI investigations. Either way, the driver should expect to be ASKED to do some "evaluations." DON'T participate. ALL roadside exercises are OPTIONAL, voluntary, and are NOT required to keep your driver's license. Politely say "no, thank you." More importantly, since field sobriety tests have very poor "reliability," MOST people totally sober and taking no medications CANNOT perform them, under the police SCORING methods used. If you ignore this advice and TRY to perform, your clumsy performance will be captured on body camera, car camera or both, and THIS EVIDENCE can and will be used against you in court.
5. The Arrest Decision by the Officer
Next, whether you submitted to the bogus field tests or not, you will LIKELY be arrested for DUI less safe. This arrest means CUFFS on your wrists and locked behind your back. Your verbal protests, begging, name-dropping, and all other TALKING will be later used against you, so REMAIN silent. Also, listen carefully to what the officer is about to READ to you or TELL you.
6. A Special DUI Statute Known As "Implied Consent" Is Part of Georgia DUI Laws
This statute, in a nutshell, is a statutory provision that threatens to SUSPEND your driving privileges in Georgia IF you don't submit to a post-arrest chemical test of your breath, blood, or urine. Because the legality of the Georgia implied consent law has been successfully challenged in 2017, 2018 and 2019, the Georgia General Assembly is trying to now CORRECT the flawed advisement. Some officers MAY also read a Miranda warning to you and tell you that you HAVE THE RIGHT to an attorney. IF THAT reading occurs, say "YES, let me speak to an attorney." If no such notice is given, then you will have to decide to say YES or NO to the officer's requested forensic test. Your answer can cause you to lose ALL driving privileges.
7. YES or NO to the Post-Arrest Breathalyzer or Blood Test?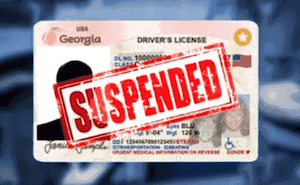 If you AGREE to the post-arrest testing, then you have likely saved your ability to drive, at least for Georgia-licensed drivers. Saying NO or just remaining silent will be TAKEN TO MEAN that you have REFUSED the DUI test. Such a DUI refusal can cost you the right to drive for a FULL year. However, skilled and experienced DUI lawyers in Sandy Springs RARELY have that happen, at least for those drivers aged 21 and over with a Georgia driver's license.
8. IF YOU SUBMIT to Police Testing, Georgia Laws PERMIT You to Demand and Get an Independent Test
A special law in Georgia not only allows you to obtain your own independent test (if you have agreed to the state's test) but lets you pick where to take the independent test. That blood collection site can be the location of a hospital, clinic, or other blood draw location in an adjacent county.
9. Booking, Fingerprinting, Mugshot, Jail, and Bonding Out of Jail
Once your independent test is collected, you will be taken to a detention facility, booked, fingerprinted, and a have a mugshot taken. If arrested for a DUI in Sandy Springs, the police officer will ask you to submit to a blood, breath, or urine test. If a Georgia State Patrol officer or a member of the Sandy Springs DUI Task Force or another police officer asks you to submit to a blood test and you agree, you will be taken to the North Fulton Hospital on State Highway 9, the highway between Roswell and Alpharetta.
If you agree to take a breath test, you will be taken to a holding cell in the police department located on Roswell Road, near the Sandy Springs Municipal Court until the testing is completed. Then you will be transported to the Alpharetta Jail on Old Milton Parkway, which is run by the Fulton County Sheriff's Department. As soon as you are RELEASED and get some sleep, the next thing you need to do is look at the credentials of lawyers near me. Our law firm will pop up when you search for Sandy Springs attorneys since our MAIN office is located in Sandy Springs, GA.
Posting Bond and Going to Court in Sandy Springs Georgia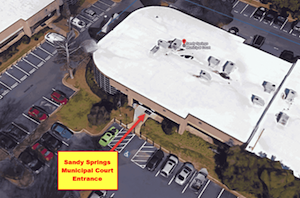 People are generally able to post bond and get out of jail quickly. You can call bonding companies in Alpharetta and Roswell that are on the "approved" bonding companies list with the Sandy Springs Court to provide bonds. Alternatively, you also can use cash or property as bond with the Alpharetta Jail.
Once out of jail, you will notice a future court date. The Municipal Court of Sandy Springs, which is located at 7840 Roswell Road in Sandy Springs, GA operates every weekday (except holidays). However, court sessions only take place an average of four times a week. Clients typically must go to court for the first appearance but then can allow the lawyers in Sandy Springs to appear without him or her, except for the final case disposition.
Keeping certain cases in Sandy Springs Municipal Court MAY be advisable if the client has prior DUIs, and moving this case to Fulton County State Court could trigger a much harsher penalty for either a DUI plea or being found guilty at a jury trial. The most experienced DUI lawyers in Sandy Springs KNOW how to advise their clients on this issue.
WARNING! 30-Days to Appeal Your Pending Administrative Suspension or Obtain an IID
If your driver's license was TAKEN, you only have THIRTY DAYS to act to protect your right to drive. Because officers seeking a post-arrest DUI must read you the implied consent warning prior to collecting the forensic alcohol breath test, blood test, or urine test, this same legal advisement carries loss of license consequences for refusal.
For Georgia licensees (not those who had an out-of-state driver license) TWO options for being able to continue driving exist: (1) Installing a 12-month, mandatory ignition interlock device (IID) , or (2) taking a traditional appeal to Georgia DDS by requesting a hearing before an administrative law judge for determination of whether your driving privileges should be suspended. This hearing is a civil hearing, meaning that no CRIMINAL penalties can be imposed against you. The Office of State Administrative Hearings (OSAH) is Georgia's administrative appeals office. What is at stake at the license suspension hearing is your ability to drive, and that ability is controlled by administrative license suspension laws in Georgia.
Also, even if you took the state's test, you will want to file a DDS appeal within 30 days, in order to get a FREE deposition of your arresting officer BEFORE the criminal case ever gets to trial or pretrial motions.
If you lose the administrative hearing, the Georgia Department of Driver Services (DDS GA) can suspend your Georgia driver's license. For non-resident licensees, GA DDS can take away your privilege to operate a motor vehicle on the highways of this state for a full year, if you are determined to have unlawfully refused implied consent testing. A second type of suspension occurs for those who submitted to implied consent testing and had a BAC level of 0.08 grams percent or more of alcohol, but you can almost always get an IMMEDIATE limited permit to drive for those who have submitted to testing but were over the legal limit.
An Administrative License Suspension Hearing is not a Trial
Limited issues can be raised at an OSAH hearing. Your federal and state constitutional protections for criminal prosecutions generally DO NOT APPLY at administrative hearings. However, DUE PROCESS of law (basic fairness rules) is applicable. So, when a key witness for the state fails to appear at the administrative hearing and is not present to testify, this LACK of a critical witness bars the judge from permitting hearsay evidence from another person, when the criminal defense attorney for the aggrieved party objects to this evidence from being admitted. Neal v. Augusta-Richmond County Personnel Board, 304 Ga. App. 115 (2010).
The first statutory challenge is to determine whether the Sandy Springs law enforcement officer had evidence (reasonable grounds) to believe that the person arrested was operating a motor vehicle or was in actual physical control of a moving motor vehicle while impaired by (affected by) whatever alcohol or drug (or other impairing substance or chemical) and whether he or she was lawfully placed under arrest for DUI by the officer in Sandy Springs, GA; or
Whether the arrested person was involved in a car accident (motor vehicle collision) that resulted in serious bodily injury or a fatality. Some evidence of an impairing substance or alcohol MUST also be present.
Of critical importance is the timely giving (by the law enforcement officer in Sandy Springs) of the person's implied consent rights at the time a test was requested. This reading can be one of THREE different versions depending on the age of the driver (under age 21 has a different advisement), or TYPE of vehicle (e.g., commercial motor vehicle [CMV] driver) which has a different implied consent notice), and the third notice, for ALL other drivers who are NOT in a CMV and NOT under age 21.
Whether the arrested citizen refused the forensic test; or
For those who acquiesce and a test was administered, if the results obtained indicate a breath alcohol content or blood alcohol content of 0.08 grams or more (adults NOT in a CMV), or, if the person is under the age of 21, a BAC level 0.02 grams or more or, if the person was driving a commercial vehicle, a blood alcohol concentration of 0.04 grams or more; and
Whether the state's test was properly administered.
Among Criminal Lawyers Near Me, Our Award-Winning Law Firm's Credentials For DUI Defense Will Be Unmatched
One thing that will stand out when you look for law firms near me for court in Sandy Springs is that only a handful of firms are in the city limits of Sandy Springs, Georgia. Plus, looking at Best Law Firms in America, as determined by U.S. News and World Report, our law firm is the only one among Sandy Springs lawyers to make the cut for 2018 and 2019.
Next, our Sandy Springs criminal justice attorneys offer these benefits:
FREE lawyer consultation, in PERSON, via phone call or by way of video conferencing;
Attorneys Fee Payment Plans;
24-7 availability to help you GET OUT OF JAIL, and deal with emergencies ;
FREE legal advice at our lawyer consultation, to help protect your driver's license from a possible administrative suspension;
A FREE copy of Mr. Head's 430-page book, The DUI Book , that explains DUI laws at a non-lawyer's level.
Call one of our THREE SUPER Lawyers today. (404) 567-5515 . What do you have to LOSE, if the call is FREE?