Super Speeder Ticket in GA Under 21: Special License Issues
By: Larry Kohn, Legal book Co-Author and ranked by Martindale, Best Lawyers in America, and Super Lawyer Ratings as an Atlanta Traffic Ticket Lawyer and a Top Criminal Lawyer Near Me. The Peach State criminal defense attorney has successfully handled thousands of traffic citations.

The Georgia Legislature passed speeding laws that negatively affect the driving privileges of any drivers younger than age 21. So, for not just handling a super speeder GA case, but for being able to keep driving, hiring a lawyer or getting help from a public defender is wise.
A young Georgia driver's license will be suspended if convicted of going much too fast. And having a conviction on a super speeder under 21 Georgia ticket, the State of Georgia Department of Driver Services will suspend this under-age-21 driver's license. A 1st violation takes away the license for 6 months, and the 2nd will result in a 12-month license suspension.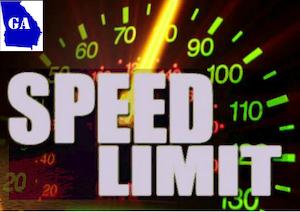 Missing court can cost your driving privileges. If you procrastinate about what to do and call us at the last minute before your court date, our ability to help you may be limited. We will likely have you contact the court and try to reset the court appearance.
So, these three rules must be followed by drivers under the age of 21, for our youthful client to have a chance at preserving the right to drive after court:
Don't go to court and plead guilty or nolo contendere and put this conviction on your driving record and then later call a criminal lawyer to try to undo the mess you created. This will cost more to try to accomplish and has a lower success rate.
These drivers under 21 must be willing to complete a defensive driving (go to driving safety classes) and do other required for the court your case is pending in.
Do not exceed the speed limit or get any more traffic tickets of any kind while the super speeder ticket is getting resolved. Plus, after a negotiated deal is cut, you will likely be on some sort of probationary period, so (if arrested for things your lawyer recommends, to try to complete the remedial tasks DUI or hit and run) you could see that probation revoked and find yourself sitting in jail.
What is the number of points at which I will be suspended? This depends on the age of the driver, so see this Georgia points on license link.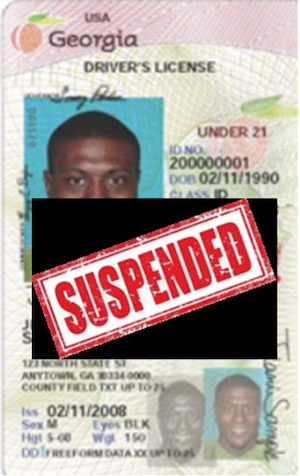 Helping on any Super Speeder Georgia. No single speeding violations law firm in GA can "independently" provide an accused driver with legal representation 1,000 different traffic ticket courts in Georgia. However, if the Georgia citation was written outside our coverage area, our traffic lawyers can refer you to a local legal professional that covers traffic violations in your nearby court location.
Our metro Atlanta law firm handles tickets for misdemeanor Georgia speeding laws in our metropolitan Atlanta area and have a network of capable, seasoned, local traffic ticket attorneys across all other parts of Georgia. So, for a FREE lawyer consultation contact us at 404-567-5515 to find your best legal advocate selection to minimize GA speeding fines and keep points off your record and minimize the impact on your car insurance and pocketbook.