DUI Lawyers Chamblee: 3 Top Attorneys near me, Chamblee, GA
By:Cory Yager, ex-police officer turned criminal defense attorney near me handling DUI Defense across Georgia

Being arrested for DUI is often the only time most citizens experience the consequences of a serious offense in Georgia's criminal justice system. This misdemeanor criminal charge can occur accidentally and does not require that the State prosecutor prove your intent of driving under the influence. So, it is not a deliberate act crime, like assault or battery.
In Chamblee GA, almost 100% of the arrests for DUI (or other serious traffic crimes like hit and run GA, reckless driving GA, or attempting to elude a law enforcement officer) are made by Chamblee police officers and not the Georgia State Patrol.
The arrestees can be college students, soccer moms, business executives, sports figures, politicians, and even educators, like schoolteachers, including all levels, from elementary to professional schools, like medical school or law school. In GA, alcohol is the impairing substance in over 90% of DUI arrests, and DUI drugs or noxious vapors (or a combination of intoxicants) covers the remainder.
The Chamblee Municipal Court will first be assigned misdemeanor DUI charges. This Court does not have jurisdiction to do jury trials but is your best bet to reach a negotiated deal for a non-DUI disposition. Learn about motions to suppress here.
First Things First: Your Right to Drive under the Administrative Suspension Law
A conviction for a DUI in the State of Georgia will affect not just a person's criminal record but will also result in a mandatory loss of license, but only if convicted. The job of the best DUI lawyers near me is to do everything possible to prevent that from occurring.

Administrative License Suspension. Plus, for any driver who had her or his plastic driver's license confiscated and will be replaced by an 8.5 inch by 11 inch paper document. This is called the GA DDS 1205 Form.
The paperwork states that the driver is facing an administrative license suspension is at risk of losing the right to drive --- at ALL -- for a full year. If no appeal is filed or the IID taken within 30 days, on the 45th day, that person is suspended for 12 full months, with no type of restricted permit available.
Call NOW to let us guide your path for protecting your ability to drive with Georgia DDS. For Georgia licensees, our legal team members can usually help you decide which option is best between these 2 choices:
Filing a DDS GA appeal with the Georgia Department of Driver Services, and paying the $150 filing fee within 30 days after the arrest date; OR
Opting for the IID (ignition interlock device) that is permitted to more Georgia driver license holders, which requires opting to pay to install the interlock device and have it monitored for 12 full months, regardless of the outcome of the criminal case. The eligibility for taking this option is limited to "first offenders," ager 21 and older, who are Georgia licensees. See OCGA 40-5-64.1 for more details.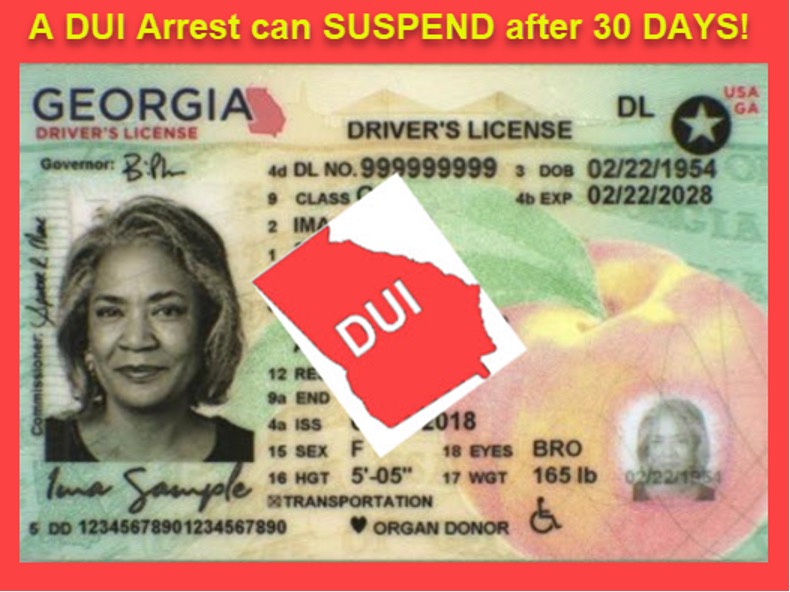 Call us today for a FREE Consultation. If you are facing accusations of DUI, it is essential for you to consult with knowledgeable legal representation, especially since our initial consultation is FREE. Also, ask about legal fee payment plans with our law firm.
You will need experienced legal help to try to resolve this case at the Municipal Court or Chamblee GA, and not at DeKalb County State Court, at the DeKalb County Courthouse in downtown Decatur GA. This important point ALONE is important, because you need veteran legal professionals to guide you through this complex process.
In addition, a Chamblee DUI lawyer could help you defend your right to continue driving and get to and from work. This is step 1 of a multi-tasking effort to achieve a positive resolution to your case.
Driving under the Influence: What's a DUI in Georgia?
According to Georgia Code 40-6-391, a DUI violation is actually listed as a traffic violation. Despite this, the charge will still be handled in a criminal court and carries harsh potential penalties.
It is a common misconception that a person needs to have a blood-alcohol level above the legal limit to be charged with DUI. While a blood alcohol content (BAC) of 0.08 percent or above will certainly qualify as legal intoxication, the statute as it is currently written provides alternative definitions of DUI offenses that have nothing to do with proving a BAC level.
For example, a person may be charged with DUI if their ability to drive is impaired due to alcohol—a far less precise and more subjective way of determining guilt than BAC. In these cases, the arresting officer's observations will be key in the case.
A person can also be charged with DUI if they are under the effects of any drug. This includes street drugs such as cocaine or marijuana, as well as any prescription medications that negatively affect driving ability. Speak with a Chamblee DUI lawyer to learn more about DUI-related information.
Potential Consequences of DUI Conviction in the Peach State
The potential penalties for a first offence DUI conviction are all very reasonable, except the fact that any DUI in Georgia can NEVER be expunged from that person's criminal record. You can take this GUARANTEE to the Bank, since our three partners co-author the leading book on Georgia DUI laws.

A first DUI offense or 2nd DUI in GA are considered misdemeanors and are treated as such. About 80% of our clients are facing a DUI 1st offense, which is great, since those first offense DUI cases are the most likely to be offered a reduction of charges. Check out our credentials by clicking on my name at the top of the page, or Larry Kohn's profile or that of 47-year veteran DUI attorney near me, Bubba Head.
Third offenses are misdemeanors of a high and aggravated (H&A) nature. Any subsequent DUI conviction within ten years of the date of the first DUI arrest date is a felony.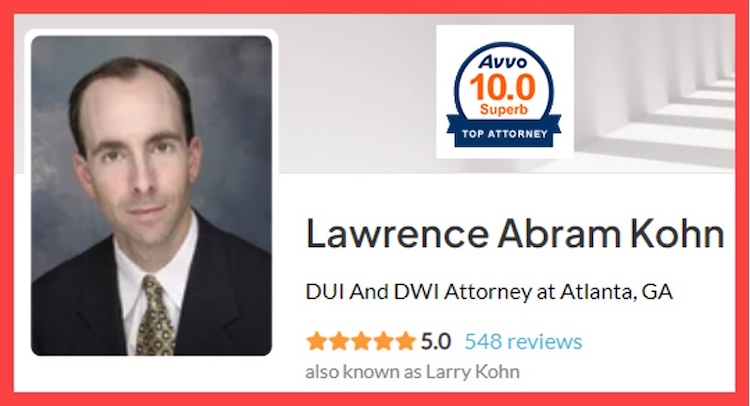 In the Peach State, a DUI first offense conviction will result in:
A minimum fine of $300 but no more than $1,000, but mandatory surcharges will equal or exceed the fine amount;
Loss of driver's license which is suspended, by operation of Georgia law, once convicted;
The law says a minimum jail term of 10 days, of which 24 hours must be served, and not more than 12 months of jail time;
Perform at least 40 hours of community service;
Complete the GA Risk Reduction program, a multi-day, 20-hour DUI education class;
Most will be required to undergo a court-ordered evaluation for drug or alcohol dependency; and
A 12-month term of probation will be mandated for any portion of the twelve months not spent in jail.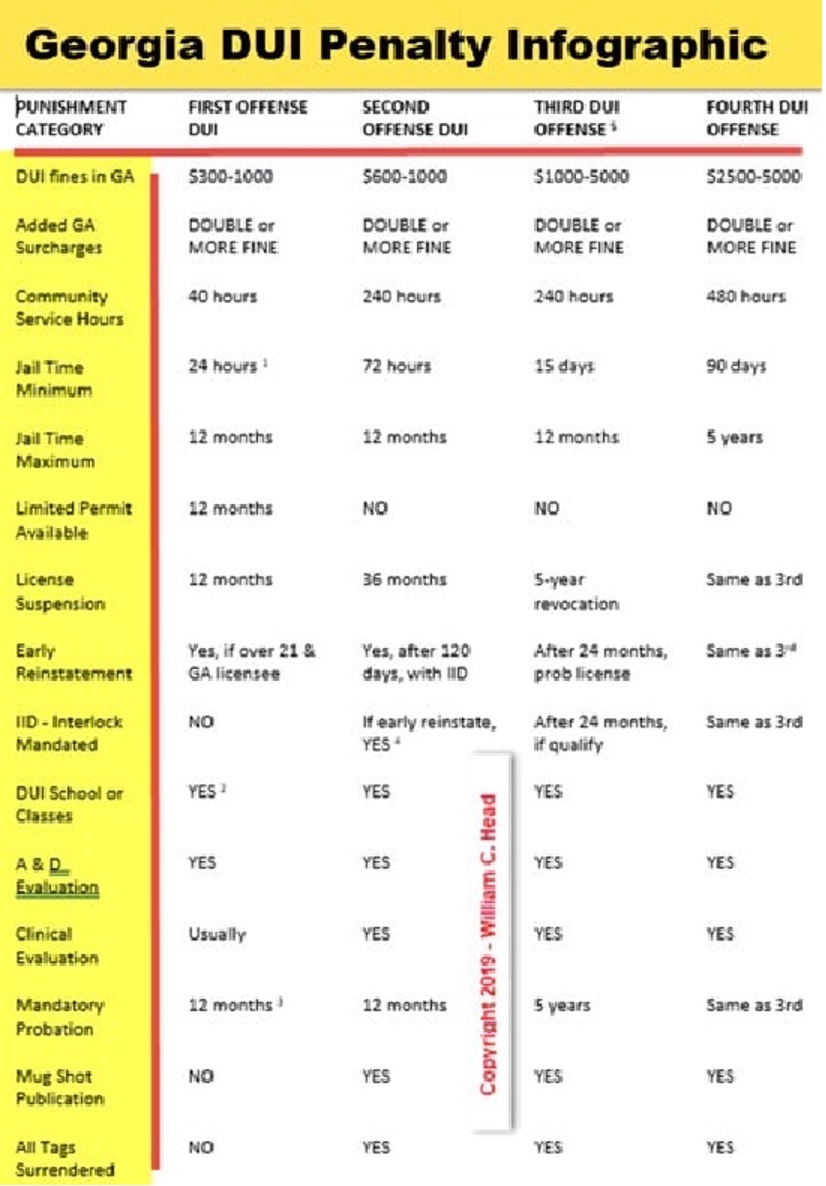 A Judge has the Option to Impose Maximum Penalties, but Seldom Does That
It is important to remember that these are the maximum available DUI penalties. In many first-time offender cases, the jail term and fine are suspended for the length of the sentence, but probation is mandated for the full 12 months.
This means that if the defendant fulfills all the requirements of the court, the case will be closed. However, that criminal history is FOREVER. Consult our legal warriors who are all experienced DUI lawyers in Chamblee GA to find out more about ways to try to avoid such a crippling criminal conviction and its future consequences.
Below is an image of the new Chamblee Georgia Public Safety Building, where your criminal court appearance will be held. The administrative license suspension case is conducted at a different location. The Chamblee Court's street address is 4445 Buford Hwy NE, Chamblee, GA 30341.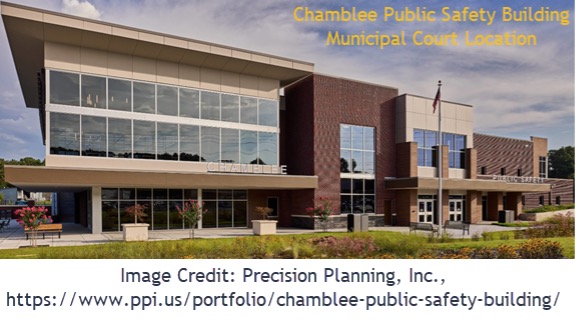 Driver's License Implications for Second Offense DUI Convictions
The law also requires that a driver convicted for a first DUI must have their license suspended for 12 months upon a first DUI conviction, subject to some additional rules for most being able to apply for an immediate limited driving permit. No such availability is possible for a DUI second offense within 5 years of the first lifetime DUI.
After 120 days of total suspension, an interlock restricted license (for limited driving purposes) may be available. However, that driver must complete a 17-week alcohol education course, take the Risk Reduction course, prove that auto insurance is in place and submit the appropriate reinstatement fee, after not sooner than 18 months, to get reinstated.
Our Chamblee DUI Attorneys will Work to Protect You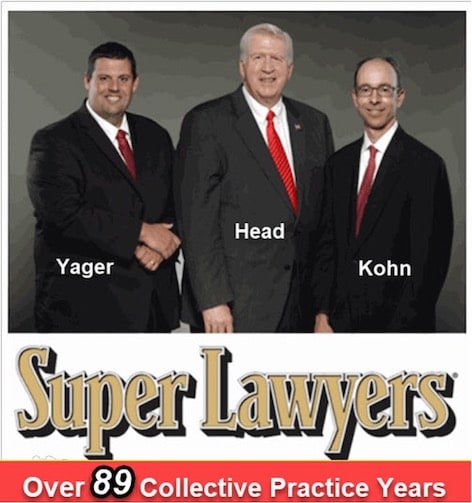 Facing a DUI charge can be a scary and daunting ordeal. For numerous clients, this might be their sole encounter with the criminal justice system. Others might be retaining us to try to prevent a 2nd conviction or third DUI conviction, which often means loss of employment.
Regardless of your situation, a Chamblee DUI attorney at Kohn & Yager LLC will bring our decades of legal experience to bear and will do our best to assist you in achieving your objectives for your pending DUI case. Our team members will shoot straight with you (about the quality of your case) and do everything possible to help you.
Contact our 3 Super Lawyers 24 hours a day, and 7 days a week, INCLUDING HOLIDAYS! Since the initial consultation is FREE, and we offer legal fee payment plans, what are you waiting for? Call 404-567-5515 NOW.