Pre-Trial Motions in Georgia DUI Cases
A DUI conviction can wreak havoc on your life. If you were charged in Georgia, you could face a number of penalties including a license suspension, fines, and possible jail time. Although there may be a defense for every DUI case, finding the ideal defense strategy for yours can be difficult if the prosecution has evidence to support their charges. Fortunately, with the right pre-trial motions, you may be able to prevent some of the most damaging evidence from being used against you in court.
Given the role that evidence plays in deciding a person's innocence or guilt, it's easy to see why you need to know everything the prosecution has to support their charges. Without this information, it is virtually impossible to identify the best defense strategy for your case. For this very reason, the court allows you to make a number of evidentiary requests prior to your hearing by filing the appropriate pre-trial motions.
Sometimes in DUI cases the evidence that was collected at the time of your arrest will not be available by the time a case goes to trial as sometimes videotapes disappear, blood test evidence is destroyed, and results get lost. Those things can happen. What a good DUI attorney near me can try to do is to file the necessary motions to protect your case.
If evidence is excluded, an attorney can either get an order saying that it cannot be mentioned at all in the case, or they get an order that says that the jury can consider that evidence. Look at the destruction of the evidence as though it would've been favorable to you, not against you. That is the kind of instruction that could win a DUI case if you file the right motions.
Types of Motions
Depending on the factors involved in your case, it may be beneficial to file any of the following pre-trial motions:
Discovery motions: In simple terms, a discovery motion is a request for evidence. By filing this particular motion, you are asking the prosecution to provide everything they have in terms of evidence—police reports, witness statements, videos, etc.
Motion to suppress: A motion to suppress is essentially a request to exclude tangible evidence—or in other words, actual materials that will be used as evidence against you, such as drugs or firearms, for example. If some of that evidence was either illegally seized or erroneously seized, which means the state did something incorrectly, an attorney may have the opportunity to have that evidence excluded from trial. In DUI cases that's extremely significant. We have a chance to file what's called a motion to suppress.
Motion in limine: If your case relies on intangible evidence such as prior statements or witness testimonials—basically any evidence that isn't an actual object—you will need to file a motion in limine to request that the evidence in question be excluded.
Get Immediate Help from One of Our Highly Reviewed Attorneys
An attorney can help you better understand the process of pre-trial motions. Pre-trial motions are filed in cases for the purpose of excluding harmful evidence before you ever get to the trial phase. The judge will consider these motions before a jury is impaneled or before the judge hears the case without a jury if that is your choice. You always have the right to use a jury.
The answers the judge gives to questions, called "rulings," often determine whether or not your DUI case even goes to trial, and how much negotiating room your DUI attorney has with the prosecution to get your charges reduced. In some cases, pre-trial motions may result in your DUI case being dismissed or reduced to a non-DUI-DWI disposition.
Additionally, if you've been charged with a Georgia DUI, you must be prepared for your hearing. To boost your chances of obtaining a favorable outcome in court, discuss your options with skilled lawyers near me.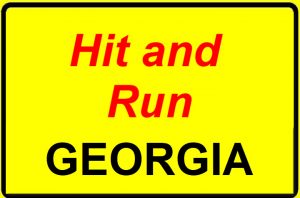 The attorneys of Kohn & Yager will review all of the facts and file the appropriate pre-trial motions for your case. Call them anytime at (404) 567-5515 to book your free initial consultation. We will be happy to answer any legal question you have, like Is a hit and run a felony?.