Civil Asset Forfeiture by Police Officers: Property Seizures
By: Larry Kohn, Award-Winning Criminal Attorney Near Me in Georgia

QUESTION: Can the state or federal government take your property (or possibly the property where you are living but do not own)? Can they sell it off, keeping the proceeds, and never charge you (or any other person affected by losing the property) with a crime? Unfortunately, for nearly 35 years, this has been done hundreds of thousands of times.
Since 1986, under the Reagan Administration, highly questionable laws were passed by selling Congress on the use of such laws being to interdict drug crimes and other criminal enterprises. Yet, in the cases made in the last three and a half decades, a drug bust might occur in 1 in 10 cases.
Many of the other 9 cases were hapless motorists or travelers at an airport or border crossing who might have been subjected to a questionable (if not unlawful) search and seizure. The person usually had cash with them, and often for a valid purpose, like buying an automobile or to fund their living costs while searching for a job in a new community.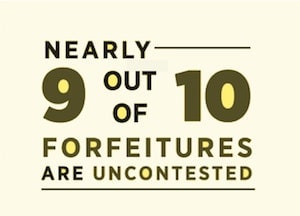 The problem is that insufficient proof existed to indict a crime in many of these cases. The money is initially placed into a forfeiture account but will be defaulted to the government if you don not ACT to file a civil challenge to the money being seized and forfeited. This is when you need an asset forfeiture attorney to assist you, on significant cases.
Yet, a civil action could be brought by agents of the government (like the District Attorney) against the MONEY or the HOUSE or the MOTOR VEHICLE, not the owner. Then, this money (or a good portion of it) could be used for almost any purpose, with little or no accountability being mandated.
These illegal search and seizure cases have been utilized by police and prosecutors across America to take billions of dollars in cash and other property. While many asset seizures have been perpetrated at traffic stops, other government-condoned thefts of assets have occurred through many varied uses of a legal procedure called "civil forfeiture" actions.
The Unreasonable Search and Seizure Amendment has been Flaunted
Using civil forfeiture, law enforcement agents have bypassed the 4th Amendment. They have been taught how to brazenly claim to have a suspicion that cash found in a vehicle was drug money. Plus, they have been trained to claim that a home owned by the father of a teenager was being used "in furtherance of a crime" (e.g., selling drugs).
Then, with little or no proof of any criminal acts, the asset is sold, and the money then taken by the government. For decades, this money did not have to be tracked, nor accounted for by government officials.
With this type of allegation, the state law enforcement agency need not arrest nor even accuse or convict any person of a criminal act. Yet, cash or other valuable property is seized, and legal civil forfeiture proceedings move forward to sell the property and the money go to the government.
In most places, cash and property taken boost the budgets at the very police agencies and prosecutors' offices that took it. The DOJ's (federal Department of Justice) Forfeiture Fund was established to collect and auction off seized property. Then, the government would distribute the proceeds to agencies of the federal, state, and local jails, police departments and similar purposes.
The Fourth Amendment is the Illegal Search and Seizure Amendment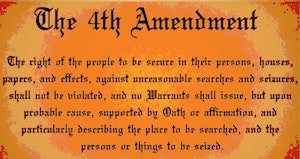 Beginning in 2001, under the George W. Bush administration, Attorney General John Ashcroft radically ramped up the warrantless seizures. The annual proceeds to state and local government increased annually and exceeded four and a half BILLION dollars in 2014.
The US Treasury grabbed billions more. In just 13 years, the federal cash haul was nearly $30 billion dollars. Interestingly, in 85% of the seizures, no criminal convictions were involved. Despite the few drug seizures or marijuana seizures or proof of money laundering, homes, cars, trucks, boats, and land were legally pilfered from tens of thousands of Americans and visitors to America.
This all happened, and continues to happen, through use of these misguided violations of the 4th Amendment of the United States Constitution. Congress improperly passed these misguided and misused statutes across the USA. The Fourth Amendment has been ignored under the guise that this is not seizure of e person, but of a THING.
The Constitution is supposed to provide citizens protection from unreasonable searches and seizures. This is especially true when those in power pass laws that enrich the government improperly. Seizure of property by a government-supported initiative by saying this is CIVIL forfeiture, and not criminal prosecution, is thinly veiled theft.
Another aspect of this outrageous method of using government power to steal was getting local cops to join the money train. Ashcroft and his successors came up with a concept dubbed as "equitable sharing." These civil search and seizure laws have been used much like an armed robber's gun since the police operate "under color of state law."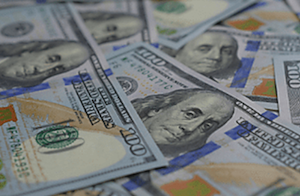 Simply put, to keep the local law enforcement community happy, the property grab was shared with them, which rewarded the local police by giving more money to those departments that aggressively snatched assets and flaunted the Constitution. A 2019 U.S. Supreme Court decided an Indiana case (Timbs v. Indiana) striking down excessive fines by state or local police as a violation of due process.
This is a controversial program that allows local cops to seize property, turn it over to the feds and get up to 80% of the proceeds back. Thus, local law enforcement can use equitable sharing to bypass their own state's forfeiture laws and claim forfeiture money they could not otherwise get.
In January 2015, the US Attorney General announced changes intended to curtail the equitable sharing system. But (in the final analysis) little was done.
Meanwhile state governments across the USA turned a blind eye on these illegal acts. The money coming by way of Washington DC was saving them from spending tax dollars. Plus, no accountability exists in many states, and the money can be used for vacations, going to strip clubs or anything else, including buying a Zamboni machine.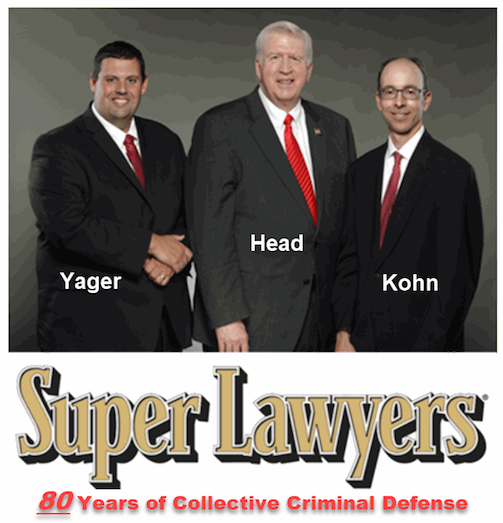 What to do in Case of a Seizure: Hire a Money Seizure Lawyer to Fight the Case
Unreasonable searches and seizures are prohibited by the US Constitution. The constitution does not limit these words to criminal actions. This is also true for civil actions, that were improvidently passed by a very conservative Congress and glibly signed into law by a non-lawyer President in 1986.
Recent pressure from dozens of civil rights organizations and non-profits has started to bring changes to state laws. The federal government is still pirating its way through airports and border checkpoints. Maybe in 2021 or soon thereafter Americans will again enjoy the freedom from unreasonable search and seizure tactics, like pirates on the open seas.
If your rights have been violated, call today for a FREE consultation with award-winning attorneys near me. Based in Atlanta GA, we travel the state of Georgia to seek justice for aggrieved clients. Call 404-567-5515, for your confidential lawyer assessment.