Nolle Prosequi: What is Nolle Prossed in a GA Criminal Case?
By: Cory Yager, Ex-Cop and Georgia Super Lawyer and Martindale-Hubbell 5.0 rated criminal lawyer & Larry Kohn, AVVO superstar with almost 500 Attorney Ratings from Clients of the Kohn & Yager LLC Law Firm
Criminal law is both complex and (sometimes) baffling. This page (about nolle prosequi Georgia) will define nolle prossed, plus what pleading nolo in GA means, in terms of using a "no contest" plea instead of a guilty plea.
To start off this process, the authors answer the top 11 frequently asked questions on the nolle prossed meaning, pleading nolo in Georgia, and the finality and significance of these special (but different) methods of dealing with these different methods of disposing of criminal charges.
11 Common Questions About a Nolo Contendere Plea and Nolle Prosequi
Is a case that has been nol prossed a conviction? No. Does a case that has received a disposition nolle prosequi from a prosecutor qualify for record restriction or expunction ? In most cases, yes. However, the Georgia record restriction law blocks expungement where one or more other companion charges in the indictment or accusation ere entered as whether the person is pleading guilty or no contest to a final case disposition or from a judge's finding of guilt at a bench trial or via a jury verdict of other charges in the same incident.
Is a nolo plea in Georgia a conviction? Not in most traffic offenses and criminal law cases, but DUI in Georgia is an exception to that rule, and license suspension takes place in the same manner as a guilty plea or jury verdict of guilty.
Is a nolle prosequi criminal record something that can be found by a prosecutor later? Yes. Plus, some prosecutors will put on the court record that he or she is allowing a nolle prosequi with leave to re-accuse if a new transgression occurs or the witness against the defendant can be located later.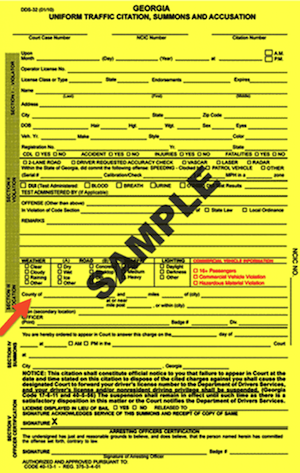 At the Georgia Department of Driver Safety, will a nolo contendere to moving violations be reflected as convictions on my driving history? No, except for an impaired driving conviction (DUI-DWI).
Does the action of a Prosecutor entering a nolle prosequi to all charges permanently end that criminal matter? Possibly. The answer to the common question, "can a nolle prosequi case be reopened is "possibly so." The answers that follow below explain when and how this occurs.
Is a nolo contendere Georgia disposition available on all traffic violations I may receive? No, you can only use a nolo plea once every five (5) years, and Georgia DDS not assigned demerit points . So, if a 6-point speeding ticket plea was by a nolo contendre plea, DDS GA would ignore that court's allowance of the "no contest" plea benefits and add those points to the Georgia driver's license.
Is nolo prosequi a phrase used by criminal lawyers? No, the proper phrases are either nol prossed or nolle prosequi.
Does entering a nolo plea to a uniform traffic citation keep my insurance company from knowing about a traffic citation? Possibly so, if the citation was not part of an insurance claim for damages in a car accident that your insurer paid.
What does nolle prosequi mean the same thing as nolo contendere?
No. One legal directory explains the completely different purpose and effect of the two legal Latin phrases. Can the District Attorney nolle prosequi indicted cases? Yes, this is possible.
To get a simplified picture of what happens in a criminal court, our law office partners start from scratch (below) to provide a rudimentary overview of the "players" in a Georgia criminal justice case.
The Role of a Prosecutor. The starting point to understand is that the Prosecution lawyer is the government's attorney who reviews traffic tickets, police reports, video evidence or possibly arrest warrants taken out by police alleging that a crime or crimes happened. In Georgia, a District Attorney is an elected state of Georgia official who is voted into office by the people in the county or a circuit of several counties (in rural areas with a smaller population).
Larger population counties have an elected Solicitor-General for their State Court. This court can provide a 12-person jury trial for a plaintiff in a civil claim for money damages and a 6-person jury for misdemeanor crimes that occur within that jurisdiction. Thus, where State courts exist, these are courts of limited jurisdiction and are authorized to preside over jury trials as authorized by the Georgia General Assembly.
Another prosecutor that citizens may face in traffic ticket cases faces is a Solicitor in a Municipal Court. Municipal courts are city courts that are enacted under Georgia laws to process non-jury traffic court misdemeanors and enforce local ordinance violations. These positions are 100% appointed, meaning that they are not elected, and neither are the judges, except in the Municipal Court of Roswell GA.
An Accused Citizen has a Sixth Amendment Right to Legal Counsel to Defend Him or Her. The accused person may hire a criminal defense attorney near me to defend him or her. This can happen either before being formally accused by indictment from a Grand Jury or by way of an accusation, or after being accused or arrested. Incidentally, the information contained within a traffic citation is a form of accusation.
Plus, those facing criminal charges who are too poor to pay for a criminal justice attorney are entitled (under the 6th Amendment to our U.S. Constitution ) to have an appointed public defender or legal aid lawyer to defend her or him in all phases of the criminal case. A person may also self-represent and have a fool for his or her lawyer.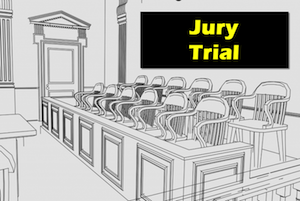 The Role of the Judge. A judge acts much like a referee in a sporting event, enforcing the "rules" and calling fouls throughout the proceedings. These rules are partially derived from statutes enacted by the Legislature in GA, plus augmented by Uniform Rules for each of the courts, and further clarified (on specific interpretations of the State statutes) by appellate court decisions from the United States Supreme Court, the Georgia Supreme Court and Court of Appeals in Georgia.
A multitude of different case dispositions may occur between the time of a person being formally accused of a crime and that case reaching a final disposition. The Latin term "nolle prosequi" pertains to a prosecutor's discretionary action of deciding to NOT prosecute at that time.
Nolle Prosequi Definition (According to Wikipedia)
Nolle prosequi , abbreviated nol pros or nolle pros, is legal Latin meaning "to be unwilling to pursue". Various legal dictionaries treat the nolle definition differently, but Wikipedia does a credible job summarizing the old common law legal phrase.
In nations from the European "Commonwealth and US common law, it is used for prosecutors' declarations that they are voluntarily ending a criminal case before trial or before a verdict is rendered; it is a kind of motion to dismiss and contrasts with an involuntary dismissal."
However, when a person receives a nol pros of charges from the prosecutor, the case may not be over. For example, the nol pros was entered due to the sole arresting officer being on National Guard duty overseas, by then later returns to America. The nol prossed case can be revived, if begun within the statute of limitations for that category of crime.
Our criminal law group family members usually see this type of case resolution in domestic violence GA cases, and the wife, husband or significant other who was the complaining witness fails to appear in court to testify. Once a new act of family violence occurs the initial target of the first arrest can now have two separate counts, with the 2nd battery charge being a felony.
A Nolle Prosequi is not an Acquittal
If a prosecuting attorney opts to no go forward to a trial, this ends that legal proceeding through the prosecutor's discretion. Yet, if a missing witness or item of evidence (e.g., the murder weapon) later is found, and the date of the alleged crime is still within the applicable statute of limitations, the prosecution can start over. Some highly serious crimes are indicted by a Grand jury in Georgia, but other lesser crimes may merely be accused by the prosecutor.
This does not constitute double jeopardy under the 5th Amendment or the Georgia Constitution, because the State's or City's prosecuting attorney voluntarily stopped the prosecution process earlier, to wait to see if better quality evidence and/or newly available witnesses for the prosecution. In thinking of a criminal court case, the point of finality is when a jury verdict is reached by unanimous vote, or (in a non-jury trial before a judge only) the trial judge finds you guilty or not guilty, at the conclusion of a trial.
Searching for Criminal Lawyers Near Me? Compare Experience and Credentials
Credentials for our three-partner law firm handling criminal cases in the 19-county metro Atlanta area. Working from four office locations in Fulton County and Cobb County, our lawyer ratings will not be exceeded for any other 3-partner criminal attorneys nearby. Plus, our attorneys in Atlanta will travel statewide to defend citizens who must do everything possible to find a favorable resolution to pending criminal charges. Get a FREE consultation today, 24-7. Call our Georgia attorneys at (404) 567-5515. Watch some of our many criminal law videos here.